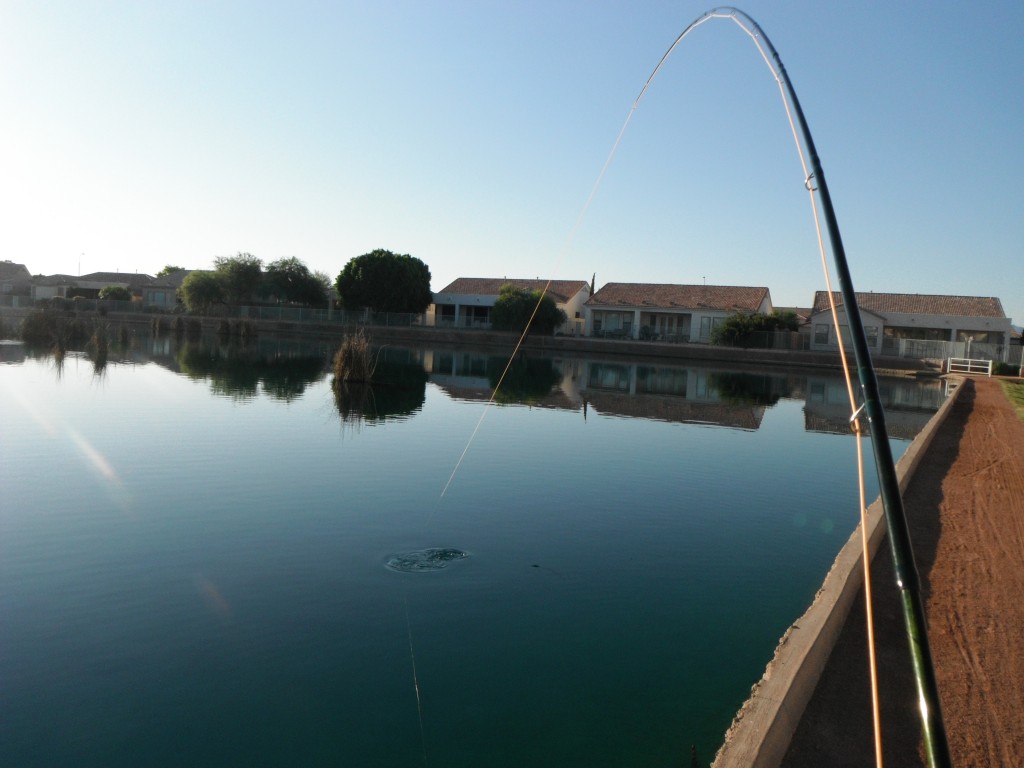 I had a couple of hours free on Saturday morning, and even though I did not have the alarm set, my eyes opened out of habit at 5:00 am. After filling a thermos with coffee and grabbing my 6 weight, I hopped in the truck and drove over to some of my favorite ponds. I had contacted the usual suspect to join my on my walks, but everyone was busy, sleeping, or fishing elsewhere, so I aimlessly walked from pond to pond, looking for feeding fish. It did not take long to get hooked into a spunky koi that did not like the idea of coming to the net.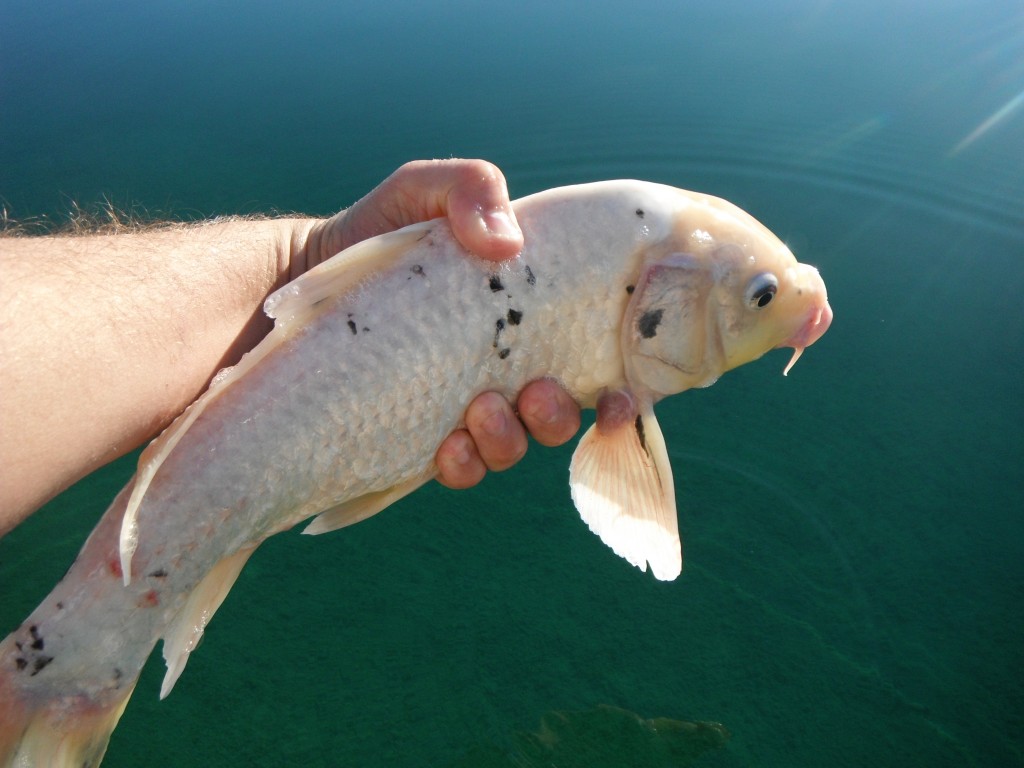 I had a green simi-seal bugger tied on and it seemed to do the trick as always. The recently stocked tilapia, who could not seem to get enough a couple of weeks ago, were much more wary, although I did fool one into taking a fly.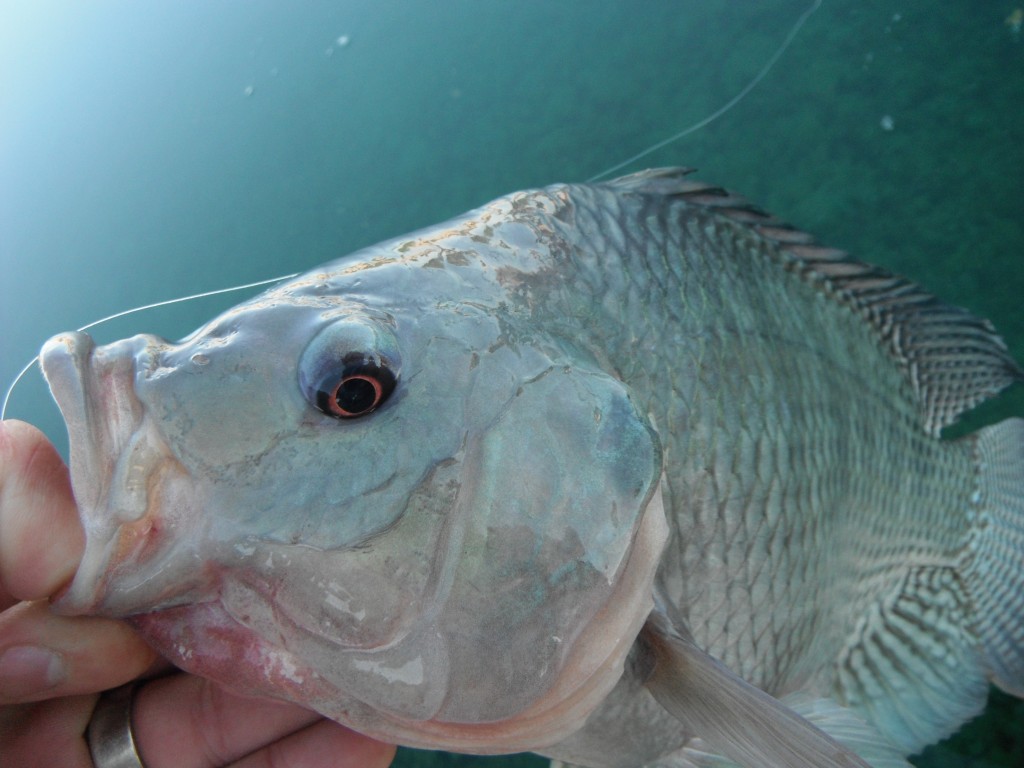 The last pond I visited is one of the bigger ones and a bit out of the way. I had never fished it before but found a very aggressive carp who actually chased down my fly, which is definitely out of the ordinary. After letting him peel off line, he let me net him for a photo before releasing him.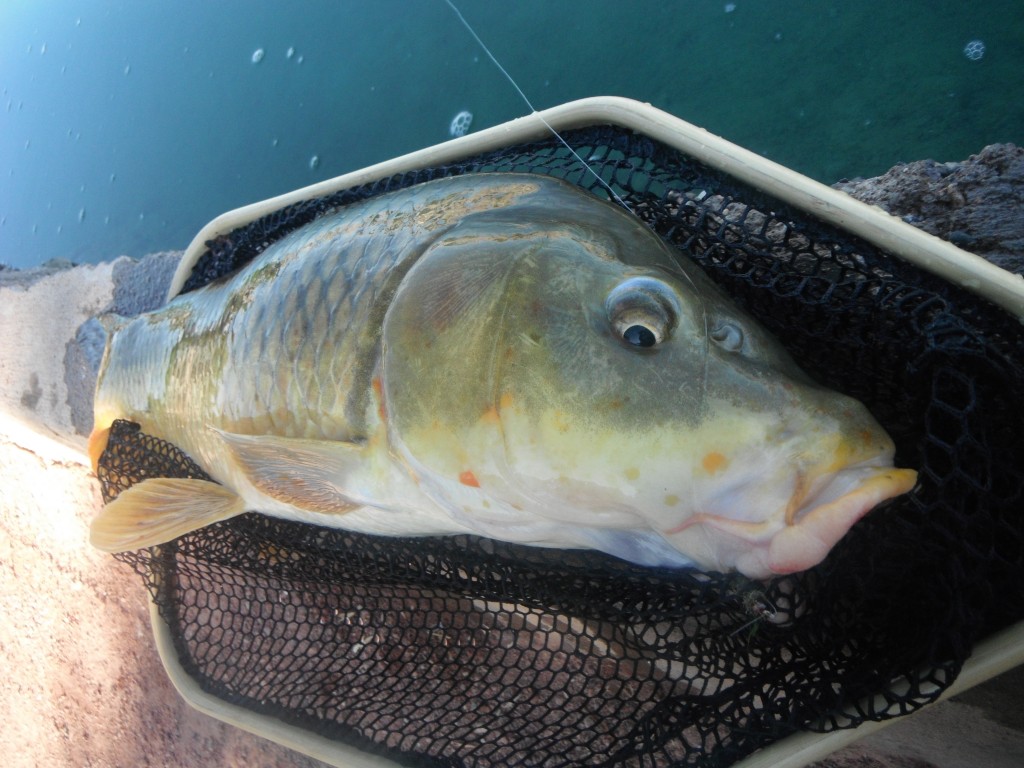 Fall is in the air here in Phoenix. It was 80 degrees when I left the water and I drove home with the windows down. It is nice to finally feel human again here in the desert…