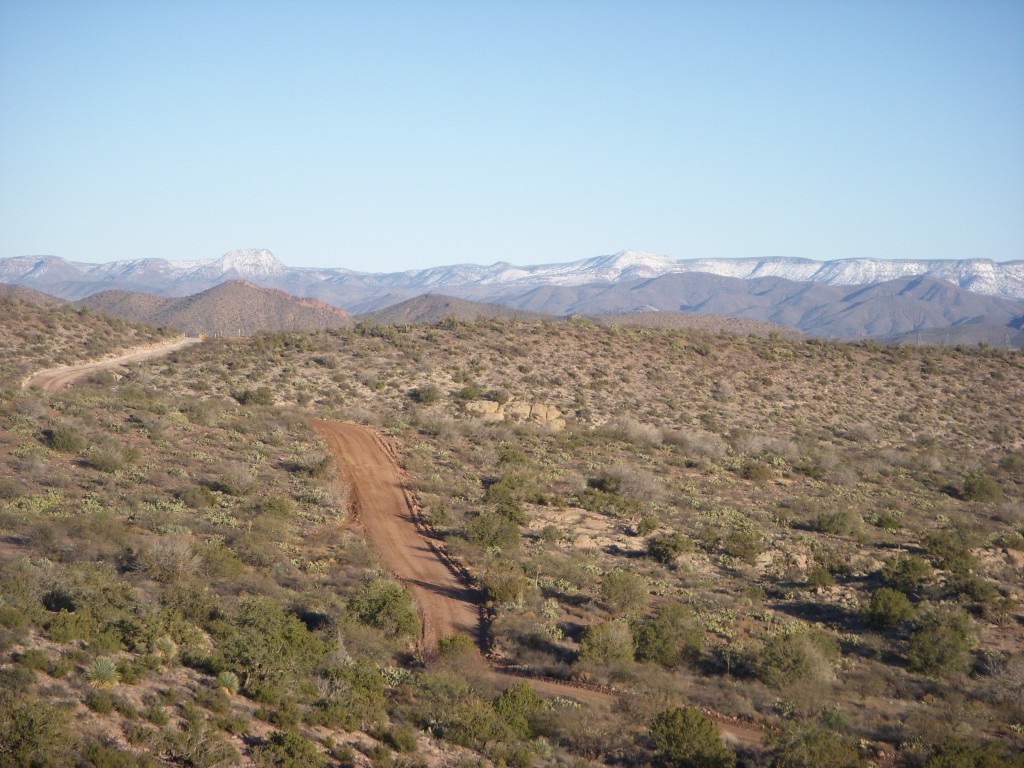 It felt as if I had just fallen asleep from our New Years celebration, when my alarm told me to pull my aching body from bed. Most of my gear had been sorted and packed the day before, so once the coffee was made and the truck was loaded, I drove to meet my good friend Austin and head up to the high country in search of Arizona's javelina.  Javelina are a strange animal by all accounts and everyone has a different description of what type of animal they actually are, but for all practical purposes, they look like a hairy pig. Most of their lives are spent in a herd and can be found rooting around the cactus filled hillsides of Arizona. The best time to glass up these animals is during the morning or evenings when the javelina are in search of the warm sun to heat their bodies. After setting up camp and gathering firewood for a cold evening, we geared up and spent the rest of our afternoon until dark hunkered down behind the lenses of our binoculars searching for their little camouflaged bodies, but to no avail. As the sun went down, the temperatures plummeted. Most years, evening temps stay in the low 30s, but an unusual cold snap kept our nighttime temp in the teens which can make for a long night in a tent.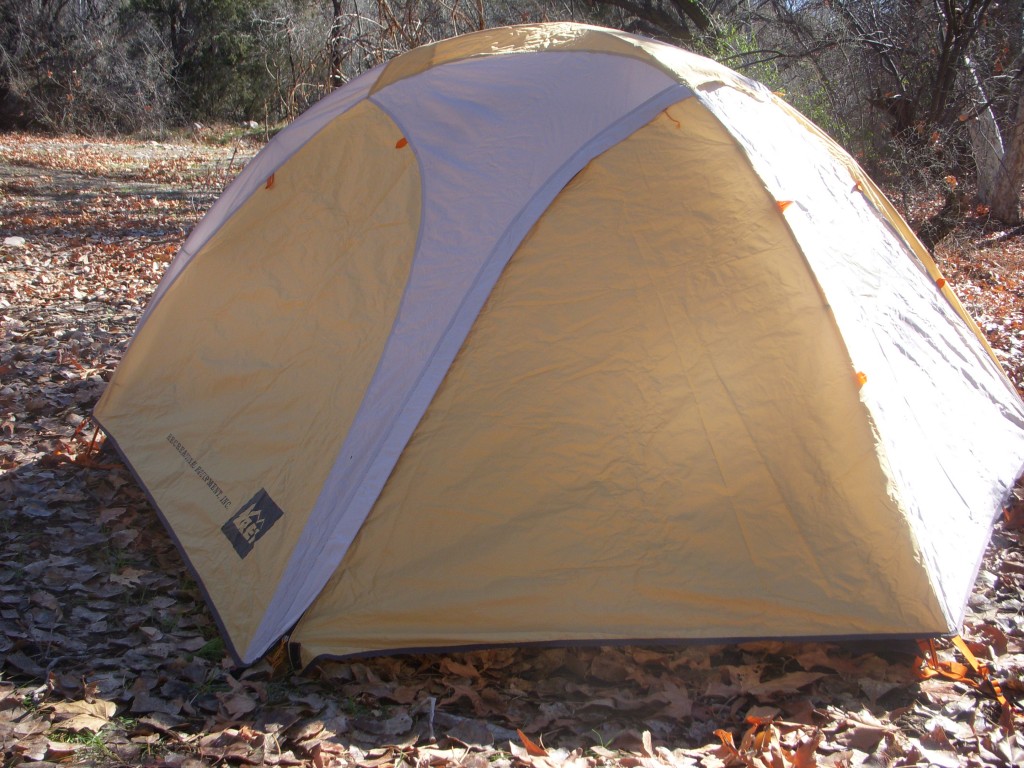 Morning came quickly and we wasted no time in brewing coffee and putting on the extra layers to combat the freezing temperatures.  Once we were situated and glassing the surrounding hills, Austin wasted no time in spotting a herd slowly working their way across the hillside. A plan was hatched, wind calculated, obstructions noted and we made our way slowly and somewhat quietly through the prickly southwestern foliage. Over and over again, we would stop and check our progress and each time doubts would creep into my mind about our plan and its execution, but in our final approach, my ears heard the unmistakable sound of rooting javelina slowly working towards us.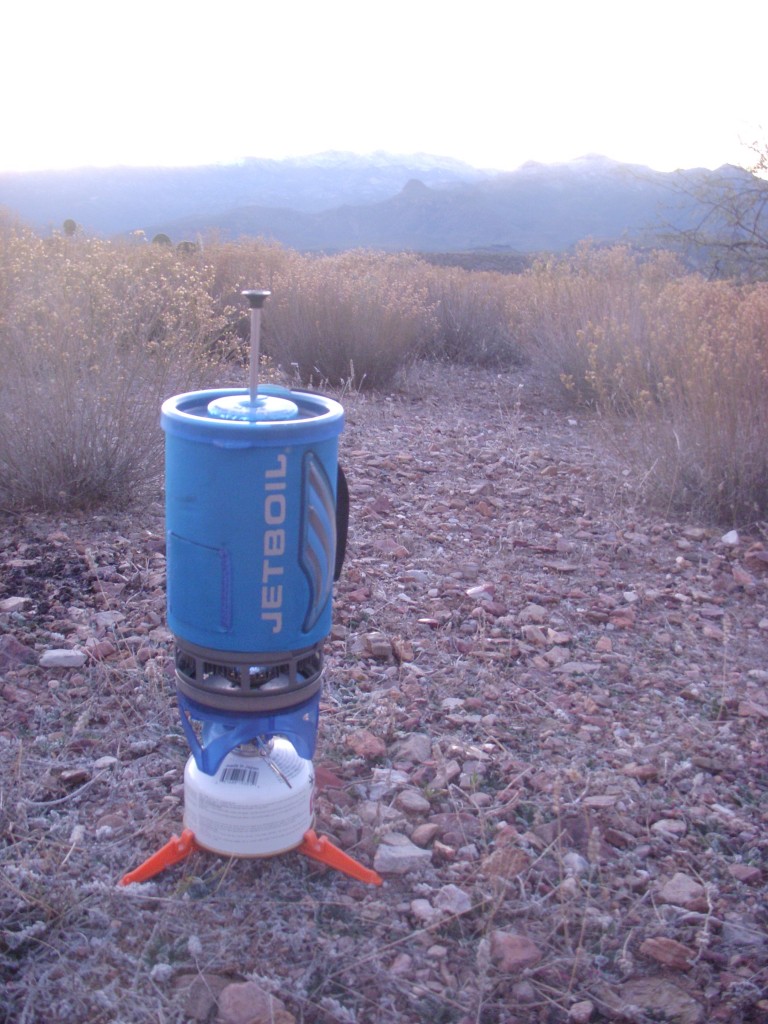 With patience and persistence, both of us were able to work into a position for shots and I was able to find a quartering away pass through shot on a mid-size boar. Mortally wounded he made his way a dozen yards away and expired. Austin also placed a quality shot on another male who put up a tough fight until another arrow put him down for good.  As we posed for a self timed picture, it really began to sink in that this truly was an amazing experience to double up on javelina out of the same herd on the second day of the season.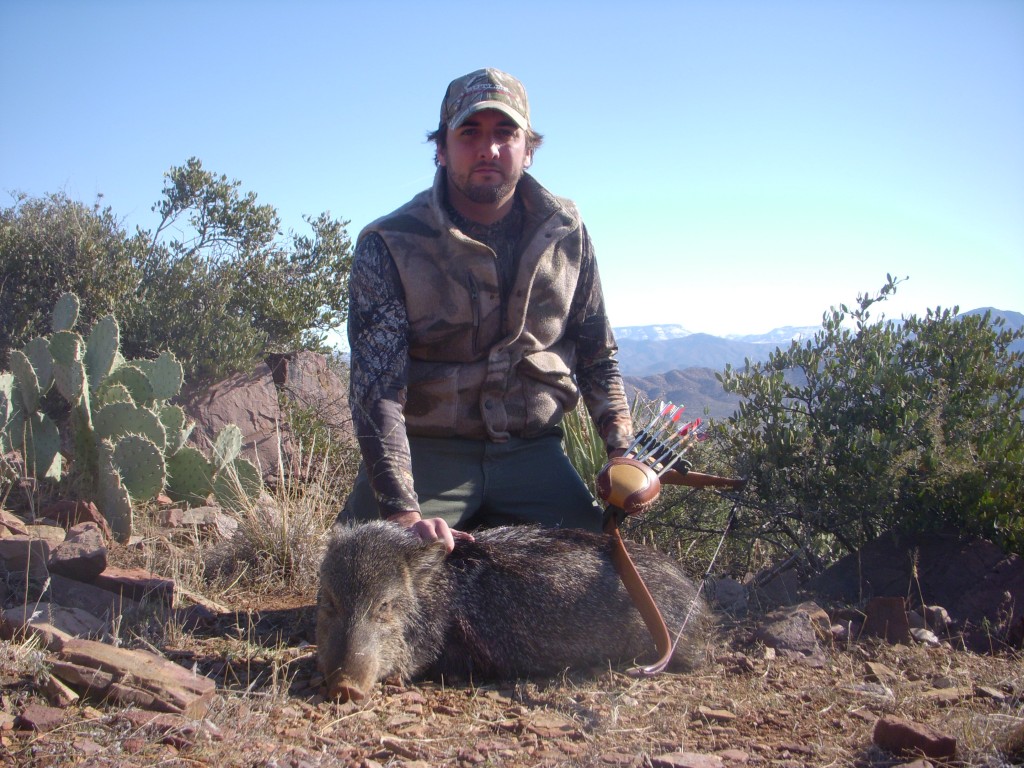 Camp was broken quickly and meat, hides, and skulls were carefully packed away. Rumbling our way out of the back country, it is tough not to be thankful for such a quality hunt. The last two years had seen probably 15-20 days in the field searching for these little buggers and I was unable to connect even though the opportunities were there.  So the completion of a hunt and goal is extremely rewarding. Phone calls were made and the wives are happy we will not be "wasting" any more weekends on pig hunting, at least until we get tags again and can go back and wander around Arizona.