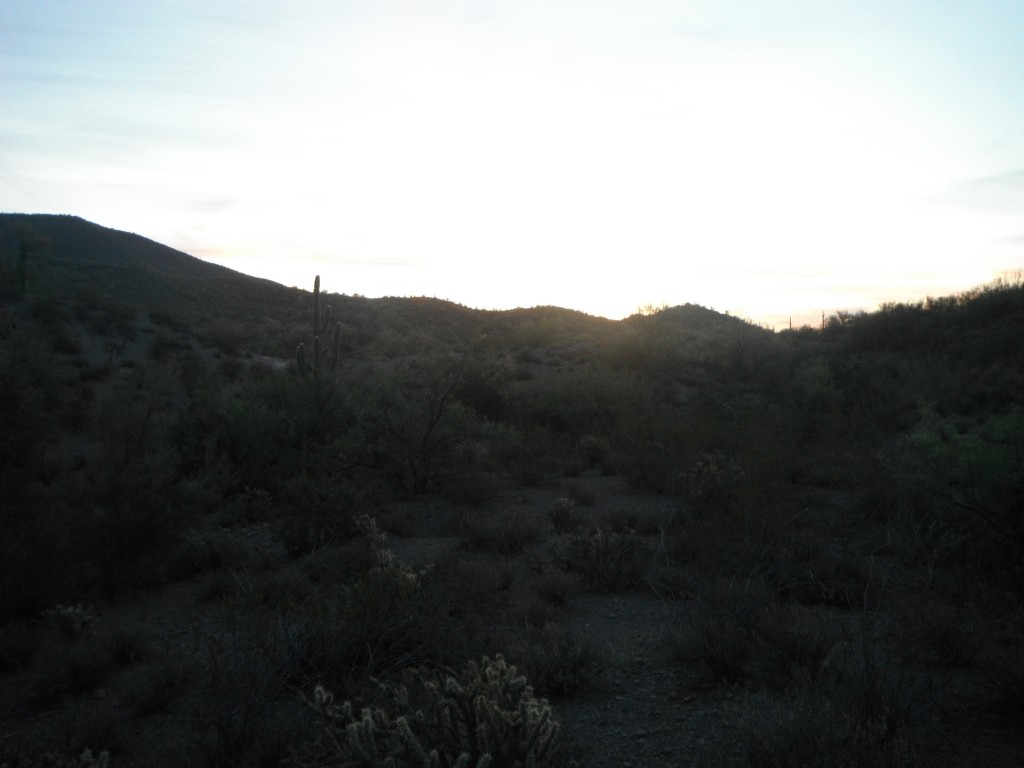 Little puffs of dust rose from every footstep. With the light just cresting the surrounding hills, the desert was eerily silent. The smell of mesquite hung in the air as I shrugged into my hunting vest, and I spot checked to make sure I had the necessities for a few hours in the desert. With the truck locked up, I turned up the wash and headed toward a couple of springs that I knew, in hopes of finding a covey or two of Gambel's quail.
About a half hour into my walk, I still hadn't seen or heard any birds. What I did see was a half dozen shells littered around on the walk in, which means I'm not the only one who knows about these springs. Someone had probably come in here on opening day while I was hard a work. Such is life.
I only heard a couple of birds throughout the morning and I was able to only put up one covey. I dropped on bird as it rose, but 20 minutes of searching still left the game bag empty. The springs were all dried up and the desert was a bit on the crispy side. I have a feeling its going to be a long Arizona quail season.