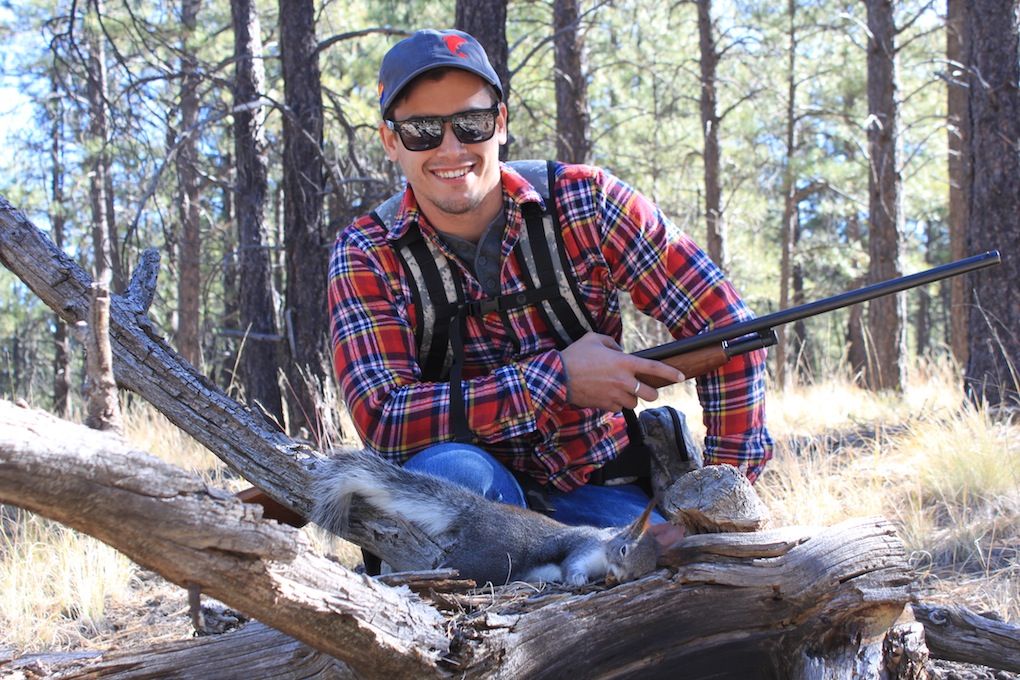 Dan and I are in the same boat. Both our wives are pregnant with little girls, and both our wives were wanting to get out of town. When the girls decided that we would be headed to Flagstaff for the weekend, the wheels in my head started to turn. Dan had never been hunting before, but was eager to give it a try. I knew just what we were going to target – squirrel.
After a big breakfast of eggnog chocolate chip pancakes and scrambled eggs, we parted ways with the girls as they were headed in to town for pedicures while the boys headed into the woods for the Great Squirrel Hunt of 2013. To be honest, I was a bit worried, as I wanted Dan's first hunting experience to be positive and end in success, but it didn't take long before Dan spotted the first squirrel and put it in his game vest with a well placed shot.
The rest of the day was full of craning necks, discussions about daughters, and enjoying the fall air of Flagstaff. We were able to add two more squirrels to our haul and headed back to the house to meet the girls. After cleaning our prizes, we prepped them with jalapenos, bacon, and garlic for a delicious dinner.
This was my first time squirrel hunting in a long time, and in truth, it's as much fun now as when I was a kid. Arizona is blessed with multiple species of squirrel that gives first time and veteran hunters a big opportunity to get into the woods. Although the meat was actually surprisingly good, I think I might be most excited about acquiring a few squirrel tails for fly tying.
Take advantage of this great state and get out for some Arizona squirrel hunting.