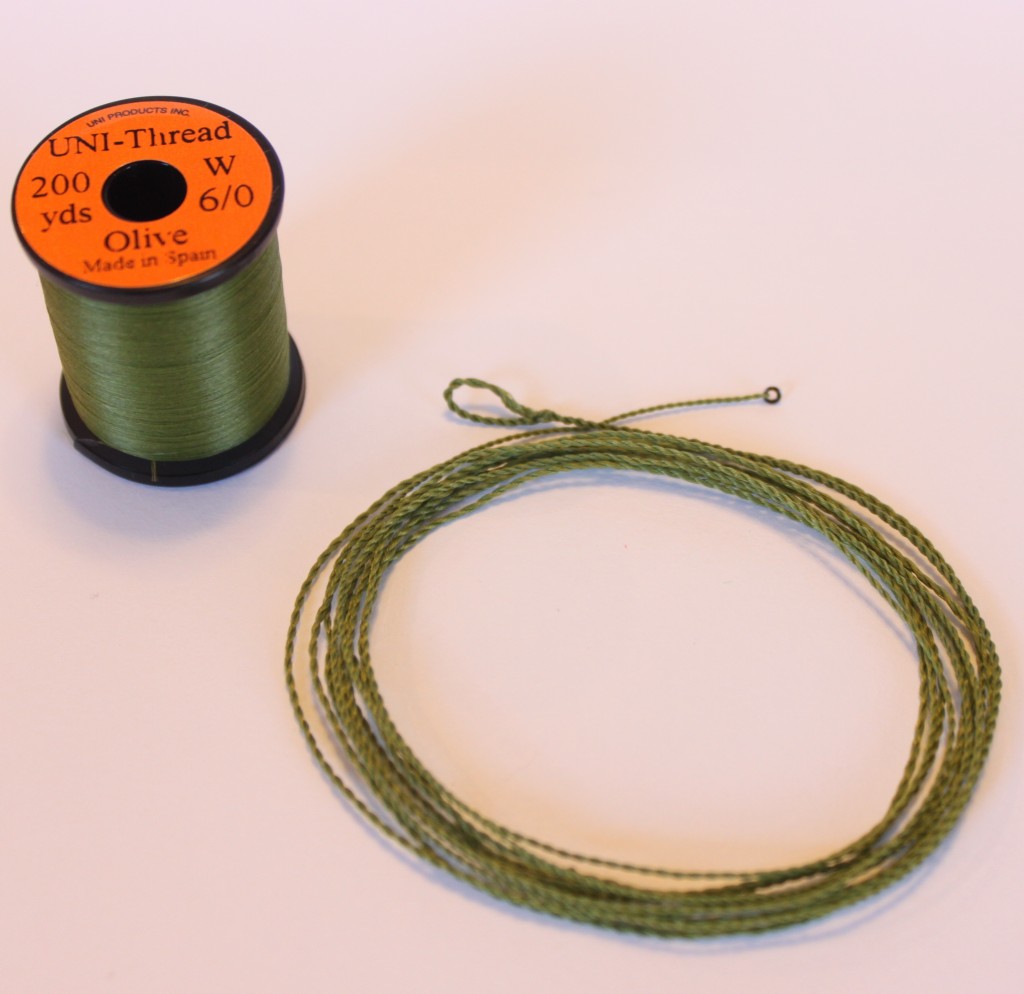 I have a new product up in the Arizona Wanderings Shop. My good buddy, Jason taught me how to tie furled leaders a while back and I truly feel that furled leaders are the ticket. I have fished many types of leaders in many different situations, and at the end of the day, furled leaders just seem to work better and last longer. One of the main benifits of fishing a furled leader is, unlike their monofilament tapered cousins, they have virtually no memory. Right now in the shop, I have up my favorite Uni-thread leaders. I call them "universal" because they truly work in a variety of situations. Before too long, I'll also have some more specific leaders available including a "nymph/streamer" leader and a "dry fly" specific leader as well.
Benefits of Using Furled Leaders – 
No line memory
Furled leaders turn over beautifully and land softly on the water
No knots
Shorb loop for easy loop-to-loop connection and the fly line
Tippet ring for quick changes of tippet size.
Wide assortment of colors to meet different fishing and lighting situations.