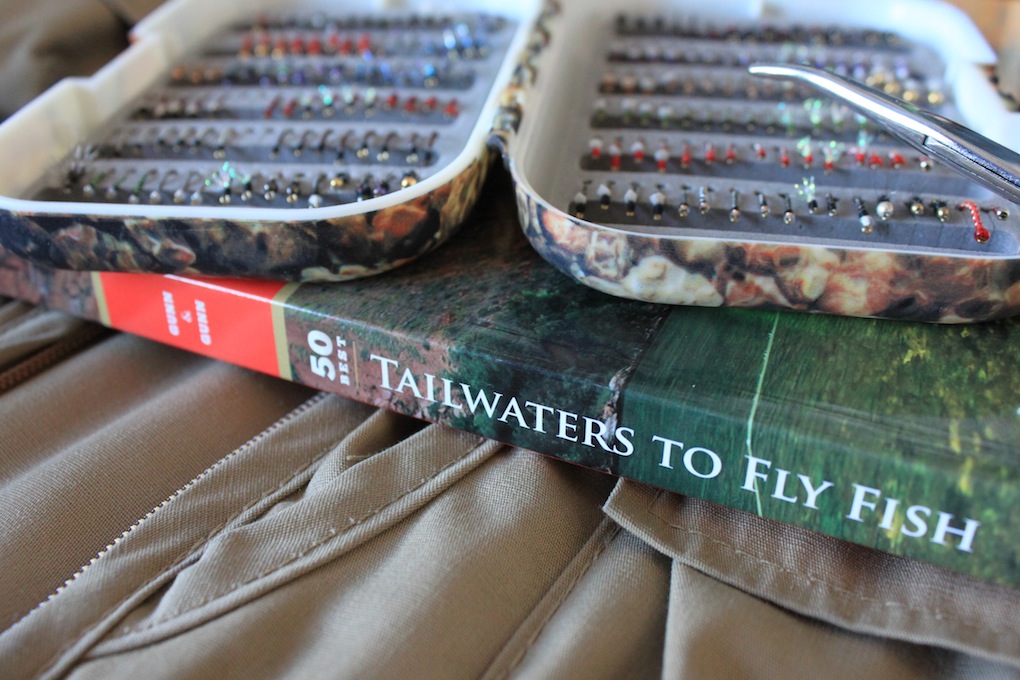 Terry and Wendy Gunn are household names here in Arizona. The Gunns own and operate Lees Ferry Anglers Fly Shop and Guide Service in Marble Canyon, Arizona. In conjunction with their extensive personal knowledge, Terry and Wendy have worked diligently with local experts and guides from around the country, to put together an amazing lineup of rivers to fish called 50 Best Tailwater to Fly Fish.
This 250 page anthology is broken down into four categories – East, West, South, and the Rockies. Each section highlights multiple tailwaters in that region and details the nitty gritty on each river. Important information such as access, hatches, regulations, gear/tackle, fly shops, guide services, and even where to wet your whistle are organized for quick reference. Each page is complimented with quality, high resolution photos and maps to be sure to whet your appetite for slipping into a pair of waders and getting to the water.
I've really enjoyed thumbing through the pages of the 50 Best Tailwater to Fly Fish, and I was pleasantly surprised to see that I had fished several of these well known waters. Rest assured though, I marked several pages for reference, and it is my intention to try and steer a family vacation to a couple of new areas in order to try my luck on one of these beautiful tailwaters.