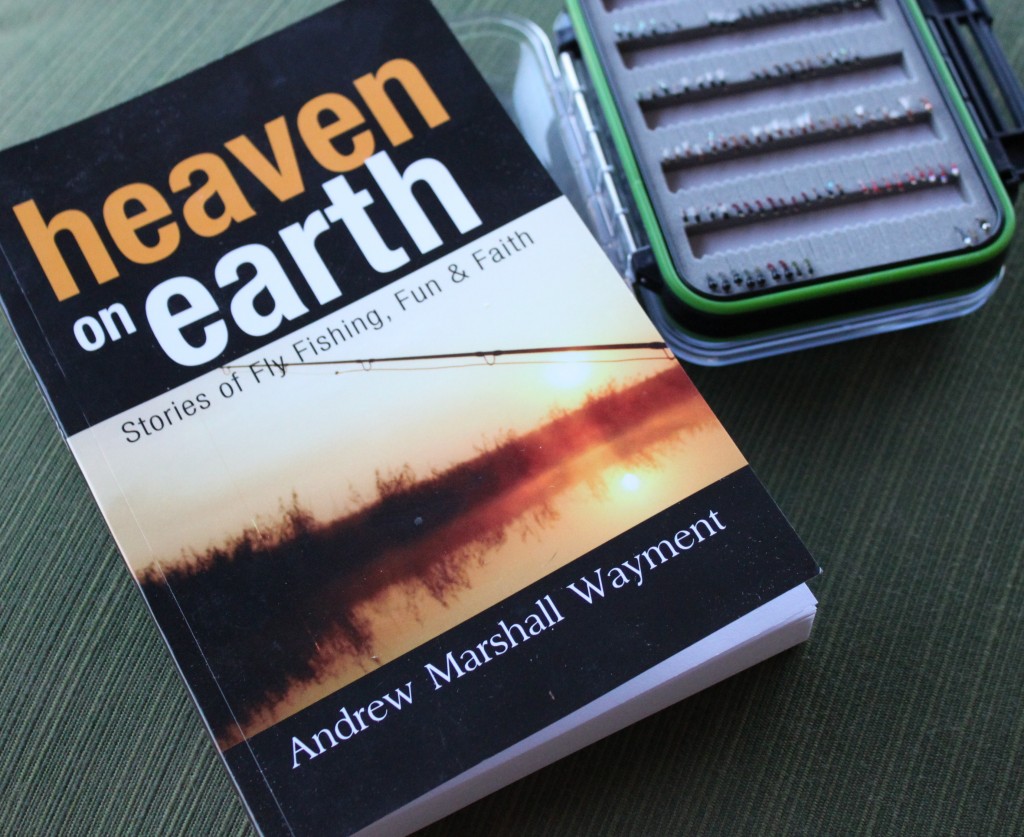 One of my new found friends, Andy Wayment, has published his first book titled Heaven on Earth: Stories of Fly Fishing, Fun, and Faith. Andy was kind enough to send over a copy for me to read and I must admit that I gobbled his stories up in no time at all. What I loved about Andrew's writing is how open and humble his words flow onto the page. The stories are of Andy's life and range from learning the ropes of fly fishing from his father-in-law to rod-busting browns. The transparency of Andrew's stories are beautiful and he masterfully weaves his faith and family in and around the water that he loves to fish.
My favorite passage comes from the beginning of his story titled "To Everything there is a Season."
"As outdoorsmen, our lives become in tune and intertwined with the seasons and we observe their cyclical passage through the miracles of birth, life, death, and renewal… As the years pass, memories of fishing and hunting mesh into each other so that the years become unimportant, but the seasons in which they took place are unmistakable and unforgettable. We grow old with the seasons and they become a part of us."
As the title states, Heaven on Earth is heavy on fly fishing with a good dose of family and faith interwoven. I have much to learn from Andy, not only in writing, but in his ability to balance his passion for trout and the outdoors with a family and his career as a lawyer. I highly recommend reading Heaven on Earth as Andrew puts into words the passion and love of fly fishing, that so many anglers struggle to express.
If I haven't convinced you yet, check out Andrew Wayment's blog at Upland Equations or his contributions over at The Backcountry Journal.