Book Report: Shotguns and Shooting by Michael McIntosh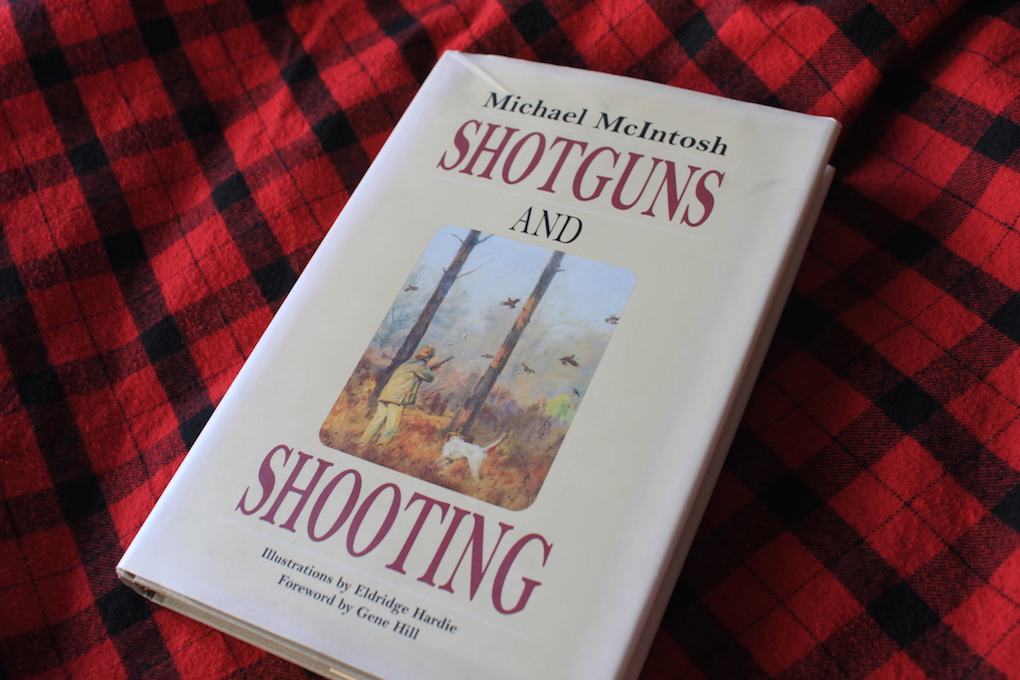 My good buddy DJ, shoved this book into my hand and told me quite sternly that I had to read it. The thought of reading a book on shooting didn't really appeal to me, as I thought it would be a bit too academic and rigid for my taste. I was wrong.
Shotguns and Shooting is divided into two different sections. In the first section,Michael McIntosh takes the reader through a flowing historical description of the art gunmaking and the milestone achievements of shotgun history. The book then moves into the second section and focuses on the art and discipline of shotgun shooting. By the time I finished the 280 page book, there was no doubt in my mind that Michael McIntosh knows what he's talking about and I truly enjoyed the flow of the book. Bottom line, this book is a great read, and if you're jonesing for shotguns and quail season, it'll will help a little bit.