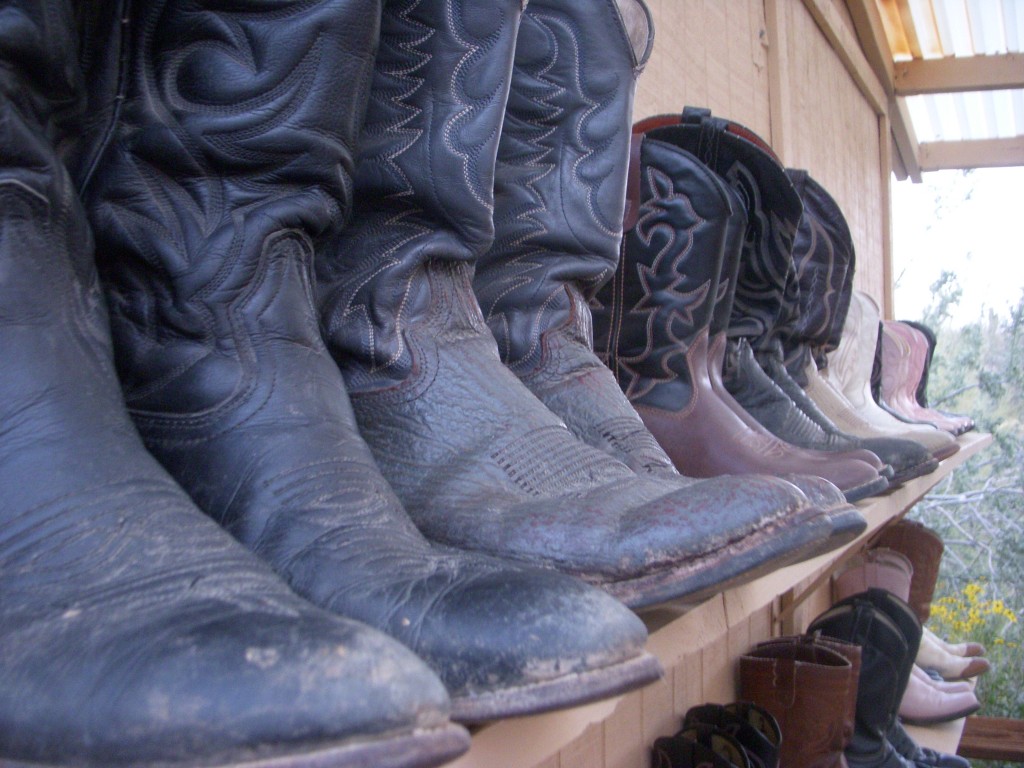 Every since I first met my wife, there has been a running joke about how someday we should go horse riding. The story is a bit random and I will spare you the details, but I had grown up around friends who had owned horses and had the chance to ride often. She had never ridden a horse, but had always wanted to give it a try. For her birthday this past week I surprised her with sunset trail ride through the Cave Creek Trail Rides company and had wonderful time while getting way more than I bargained for.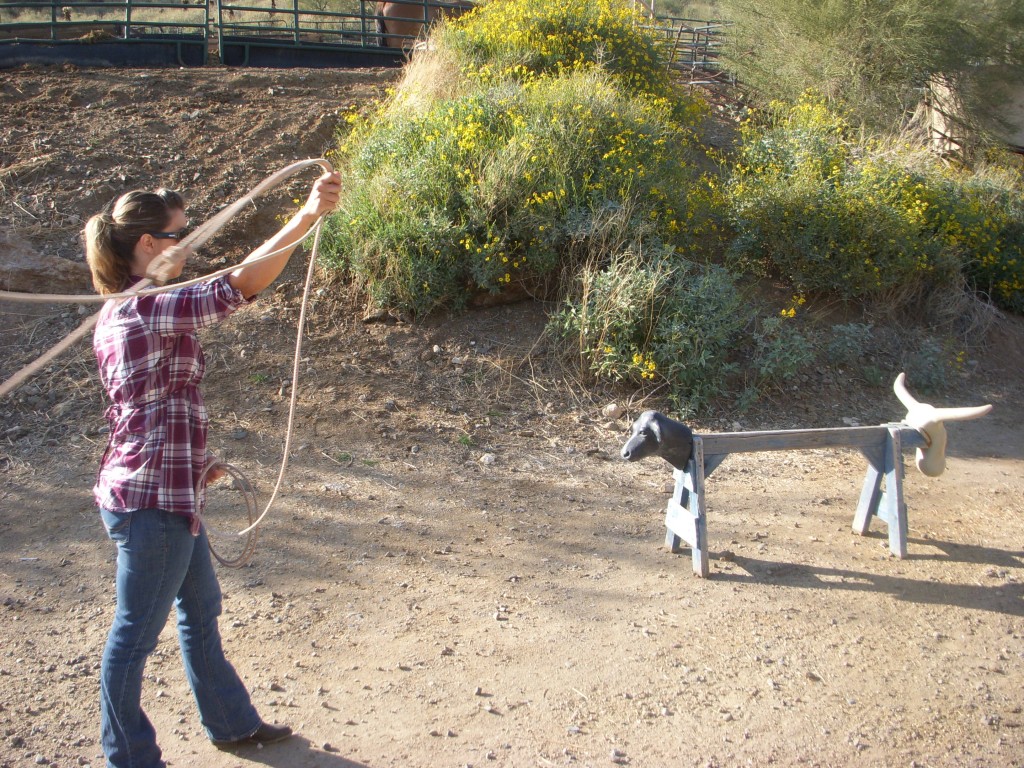 We showed up ready to go around 4:45 and had a little time to kill, so Michelle and I decided to give the roping a try. After a little bit of work, my lady was roping cows with ease and even gave a little thought to quitting her day job. Apparently it is harder from the back of a running horse…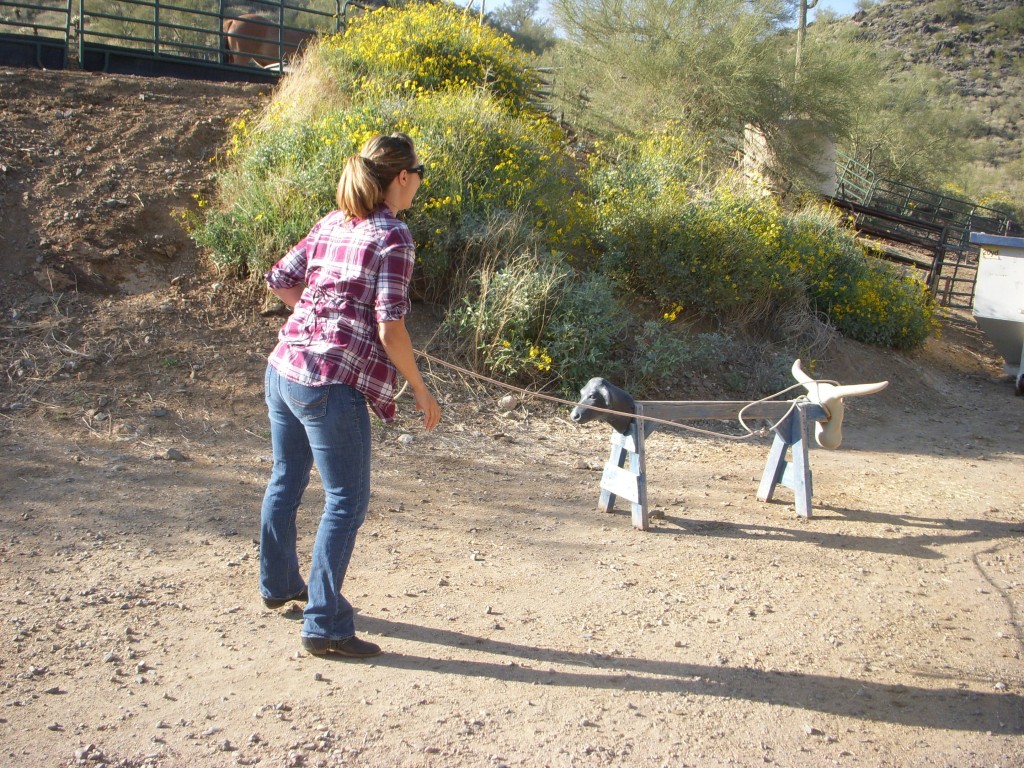 Once the others in our group were ready, we were paired up with a horse. Michelle rode a horse named Hollister, while they decided to give me Remington, a very appropriately named horse.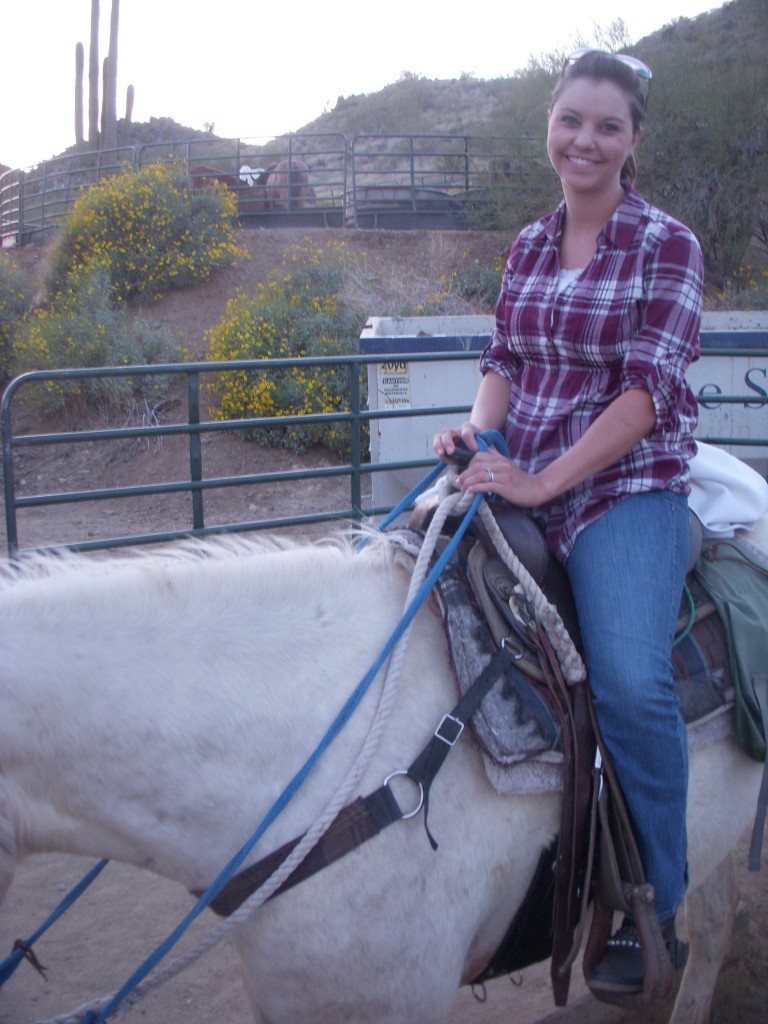 Our four mile ride took us through the Cave Creek Regional Park. This park winds through the beautiful Sonoran desert landscape and was full of spectacular views. The sky was perfect and the weather was clear and the ride was extremely relaxing and fun.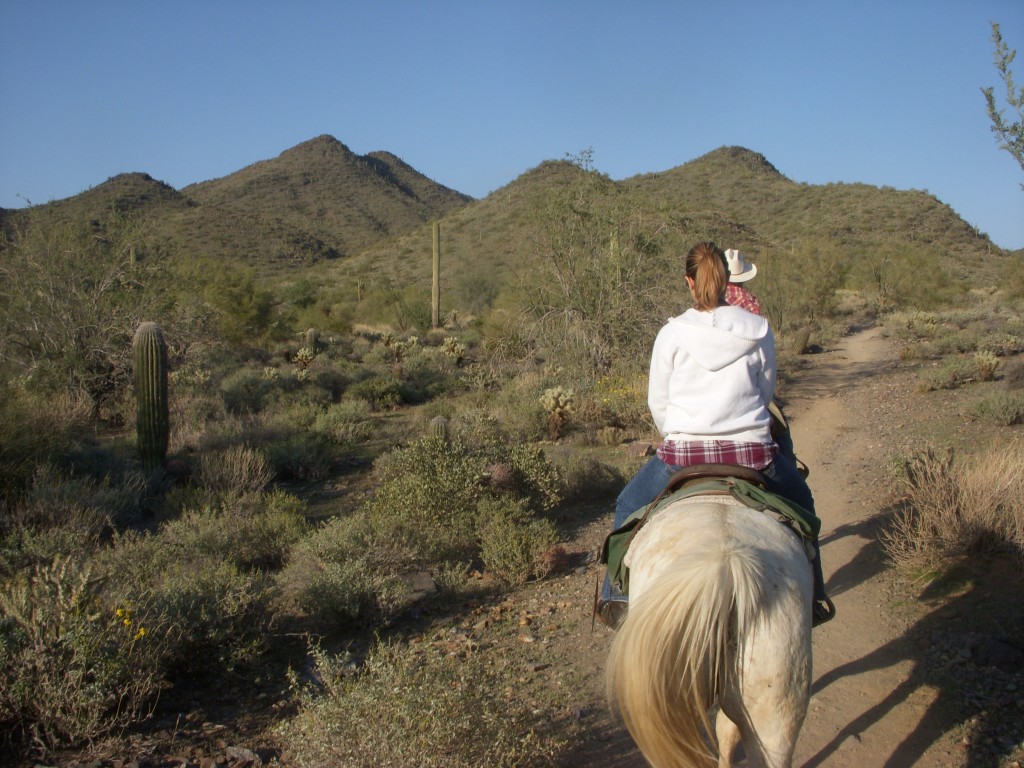 As the sun began to dip behind the hills, I could hear several different coveys of Gambel's quail calling to each other. It was a little bit sad, as it reminded me that quail season is still so far away. Since the park sees no hunting activity, the birds were literally everywhere and looked very fat and lazy.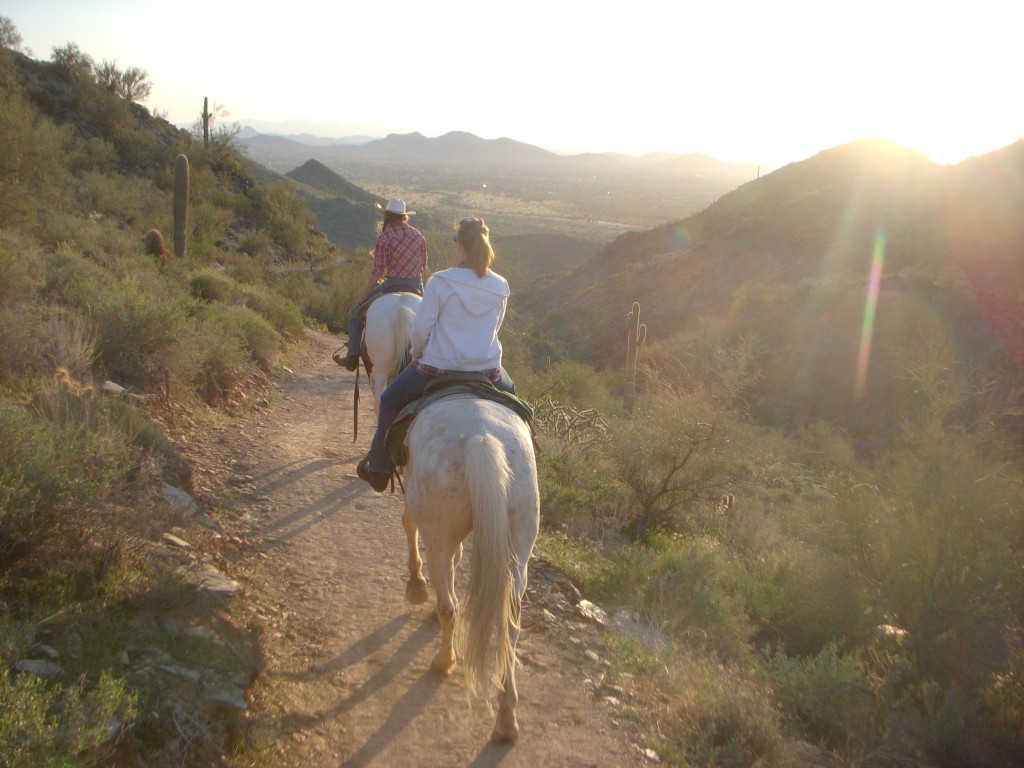 Our trail guide, Rebecca, was amazing. She and Michelle spent quite a bit of time chatting and laughing at the front of the line. She is from Idaho and once she found out that I enjoy am fanatical about fly fishing, we talked about that topic for quite a while. Probably the highlight of the trip for me that made an already wonderful ride even better, was when we returned to the corral, Michelle says to me, "Well, if she likes fly fishing so much, then maybe I should give it a try." In about an hour and a half, our trail guide had accomplished something that I had been unable to do for almost two years. Well worth the money.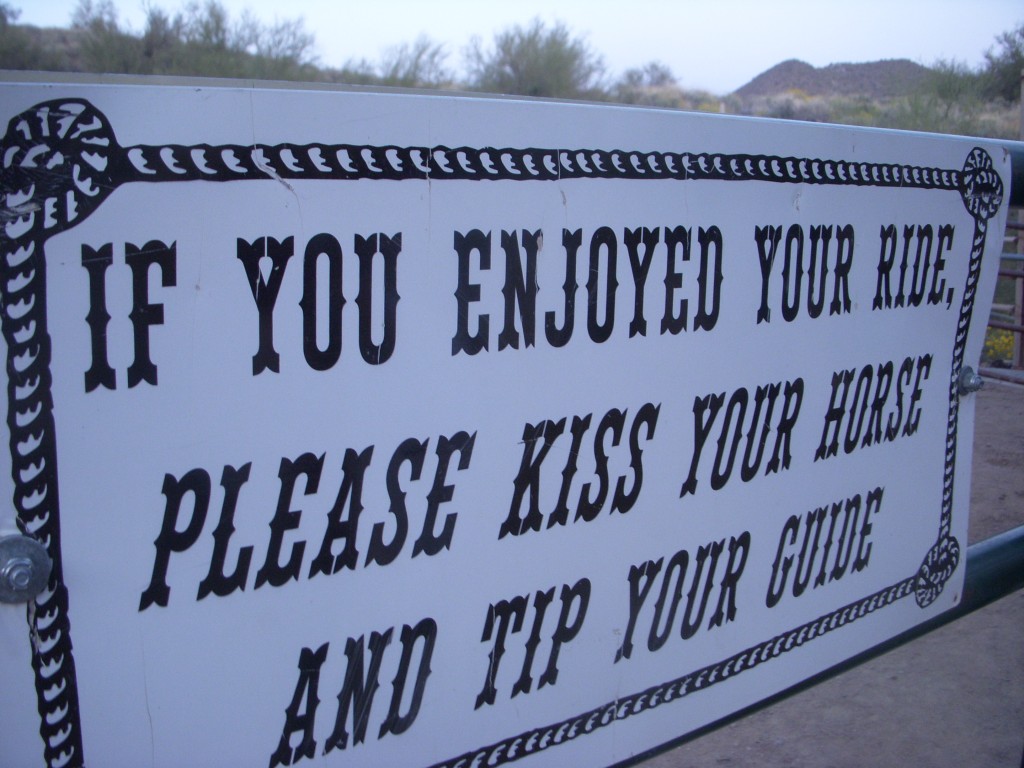 The ride came to an end and with sore butts and wobbly knees we dismounted back at the corral. The Cave Creek Trail Ride company was a winner in my book and had given Michelle and I a great memory that we will have forever. If you are looking for a beautiful trail ride in the Phoenix area, you owe it to yourself to check out Cave Creek Trail Rides. Rebecca and Matt took great care of us while we were there and it certainly will not be our last trip.