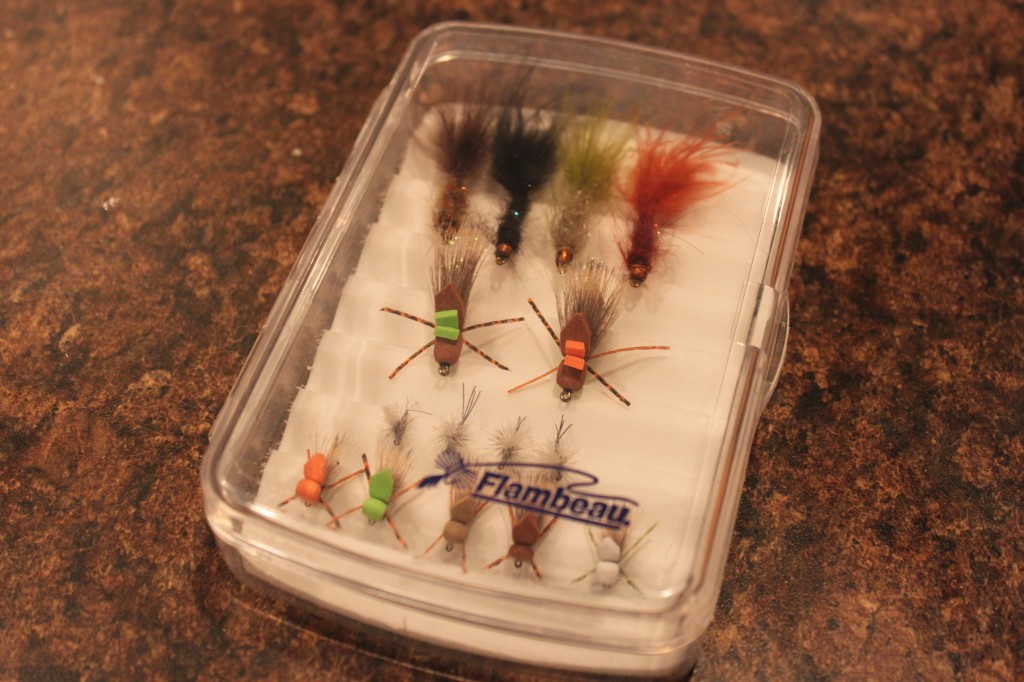 October 24th will mark the one year anniversary of this blog. I started this site out as a means of communication with my family and as an alternative to some other social networking sites. Over the past year, it has grown and I have gained some faithful readers and friends through this site. I decided in honor of the "one year" mark I would like to do something, however small it may be, to give back to those who faithfully check in every week to see where I have been wandering. I tied up several of my favorite flies which always produce for me here in Arizona and will work just about anywhere trout are present. These flies will be enclosed in a Flambeau fly box that is fresh off the store shelf. It is not much, but I hope someone can use the flies and have the same luck I have had.
A few simple rules.
1. Leave a comment in the comment section. Let me know what you think of the blog and anything else you might like to see posted. Comment on your favorite flies, where you have been fishing, or anything fishing related.
2. Leave your name or some identifying information.
3. October 24th,I will use http://www.random.org/ and have a number generated and a winner will be declared.
4. Once a winner is selected I will get the box and flies mailed out to you ASAP.
5. I will only mail to the U.S.
The flies included in this box are the flies that brought many a fish to hand during the summer and will continue to do the same throughout the fall. As I have repeatedly stated, I am not a master fly tier but have put large amounts of love into these flies. I have included:
– Simi-Seal Buggers
– Hopper Juan Variants
– Sparkle Parachutes
– Mini Hoppers
Each of these flies has a short bio in the My Fly Box link at the header of this page.
Thank you very much to everyone who makes it a habit to stop by and leave kind comments on a regular basis. There is always an open seat in my truck if you make it out to Arizona and want to fish some small streams. Good luck to everyone and tight lines.
Ben