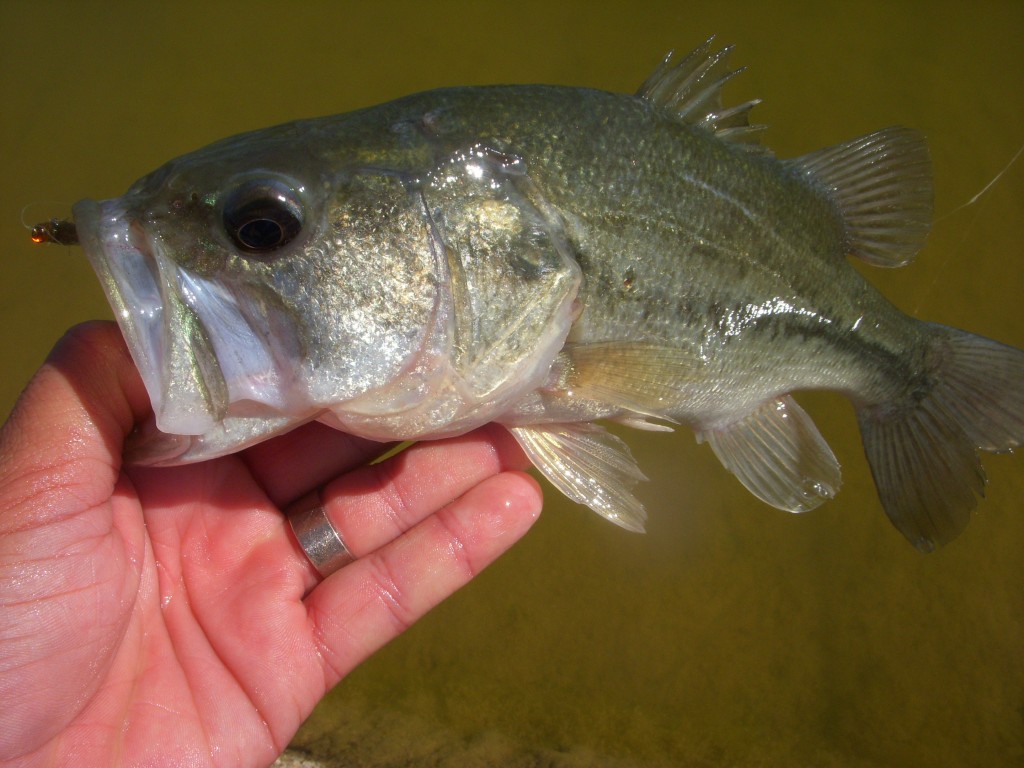 Met up with my good friend Jason early Friday morning to beat the heat of the day and ultimately target the warm-water fish in some of the local ponds. We met up with Mike and the three of us worked the ponds for a couple hours.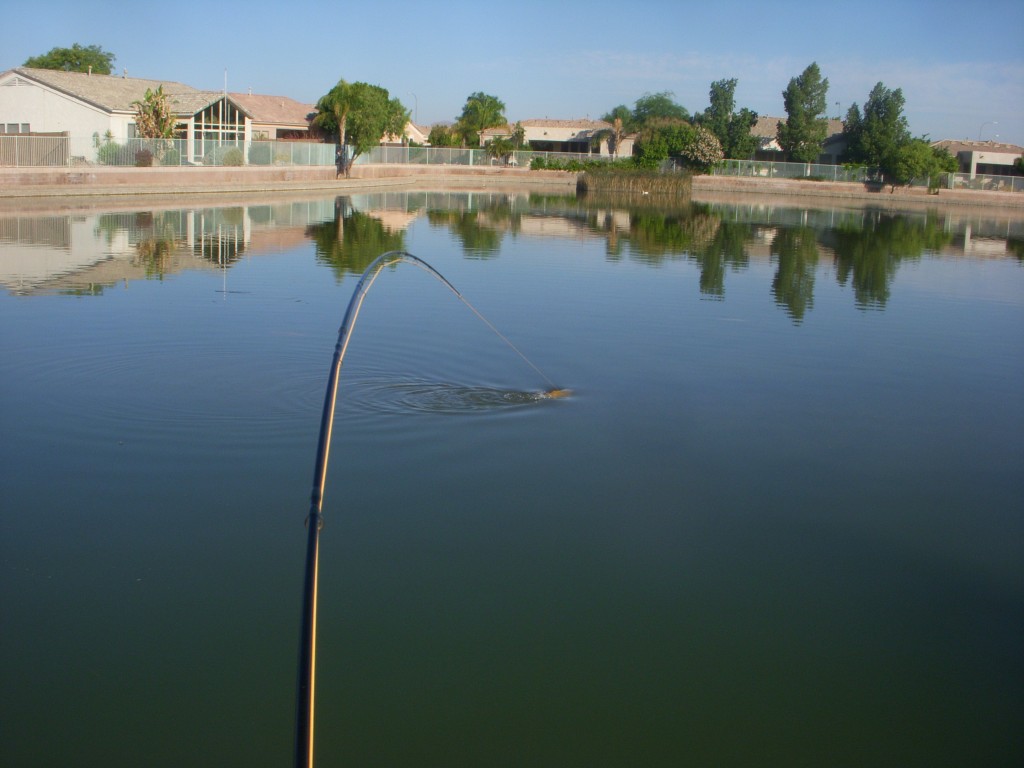 In short order I found a nice koi that was feeding ravenously on the reef and after a decent cast he sucked up my fly and took me for a ride. After about five or ten minutes with a nice bend in my BVK 6 weight, Mike swung buy and helped me put a net on this bruiser.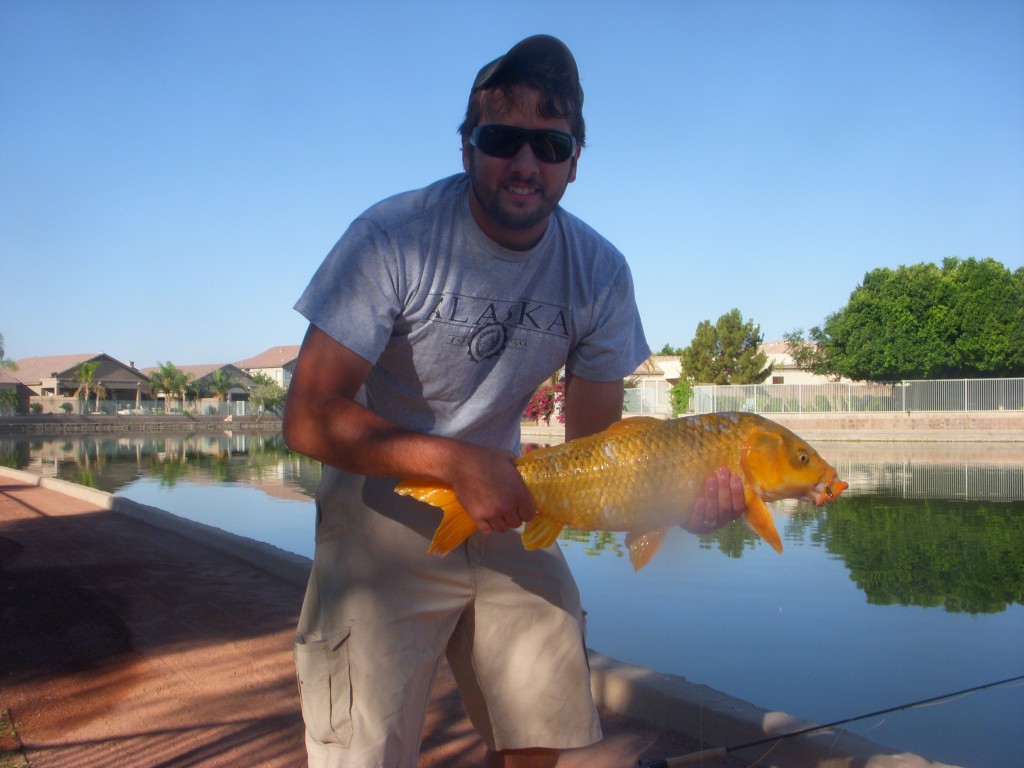 We continued the morning walk around several of the other ponds and picked up several largemouth bass and a couple of tilapia. All the fishing is great because it is still "spot and stalk" style fishing. Most everything is sight casting which makes for an exciting morning.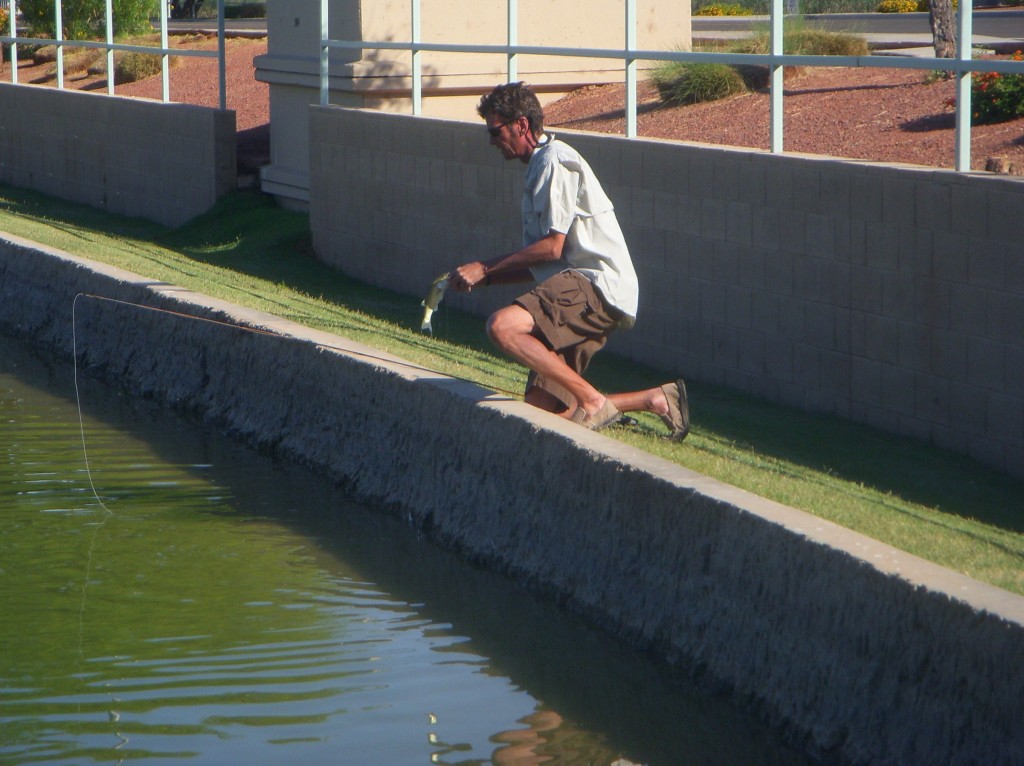 Ultimately we ended up on one of the large ponds and as Mike and I worked one side, Jason drifted in the opposite direction. At some point I look over and noticed that his 5 weight rod is seriously bent.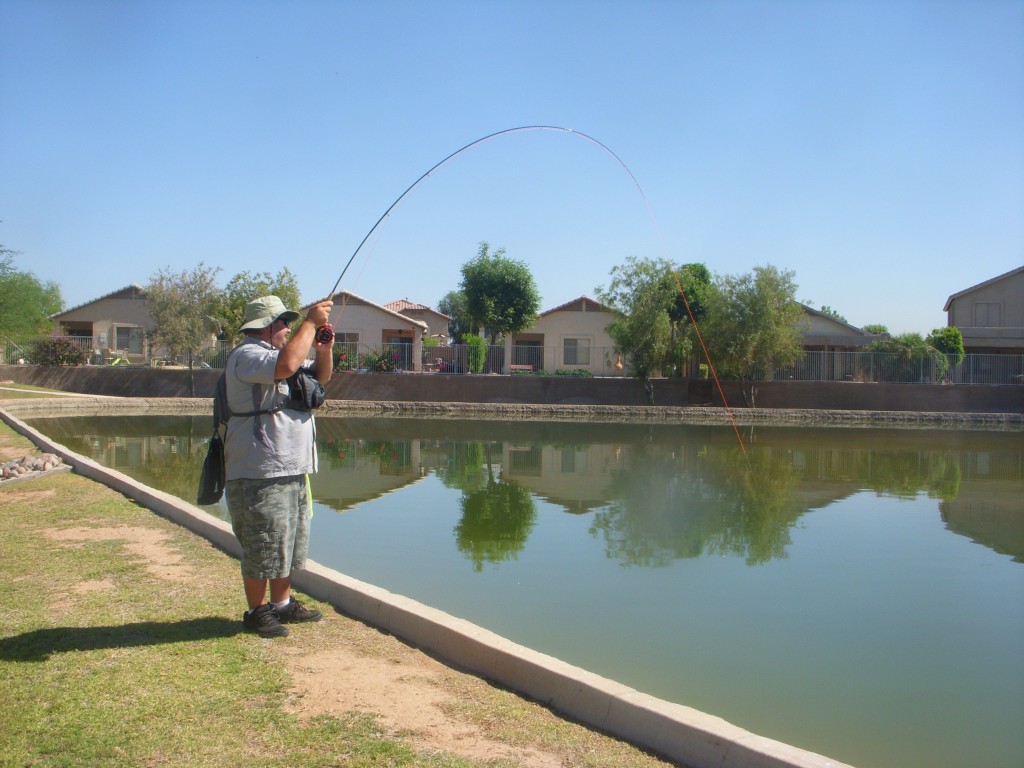 Uncharacteristically for this stretch of water, this carp had attacked his fly and without much running decided he was going to sit on the bottom. After about 10 minutes, he played the fish to the  side of the pond and I was able to put a net on him. Definitely the biggest fish I have seen pulled out of this water, although you can see the bigger ones cruising.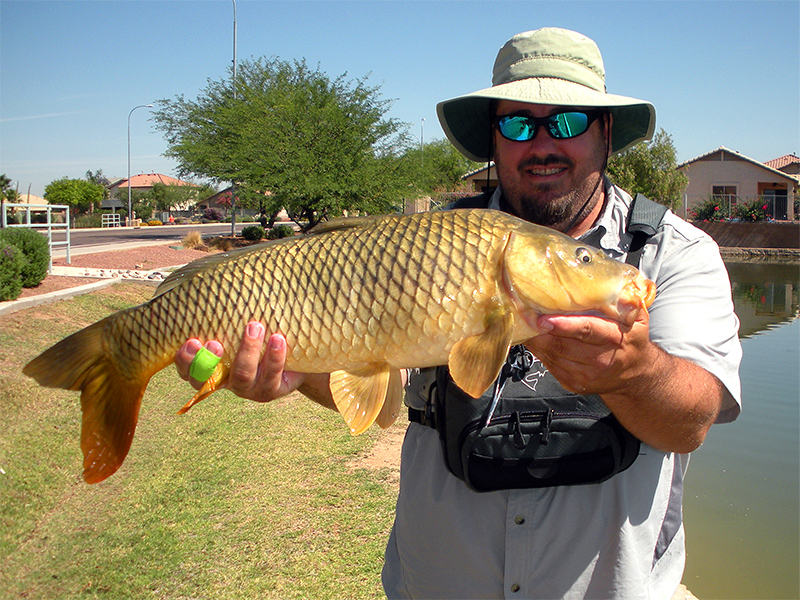 We have been lucky here in the Valley that things have not been to unreasonably hot. Normally we have solid triple digits for May and the month of June is usually when I want to crawl into a hole and forget I live in the desert. This year, we have only sporadically jumped over 100 which has been a nice way to start the summer. I fear that it is quickly going to get hot (by "hot" I mean over 110). These ponds have been a lifesaver and have offered me a great way to get out and expand my horizons by targeting these warm-water species. A good day all around.