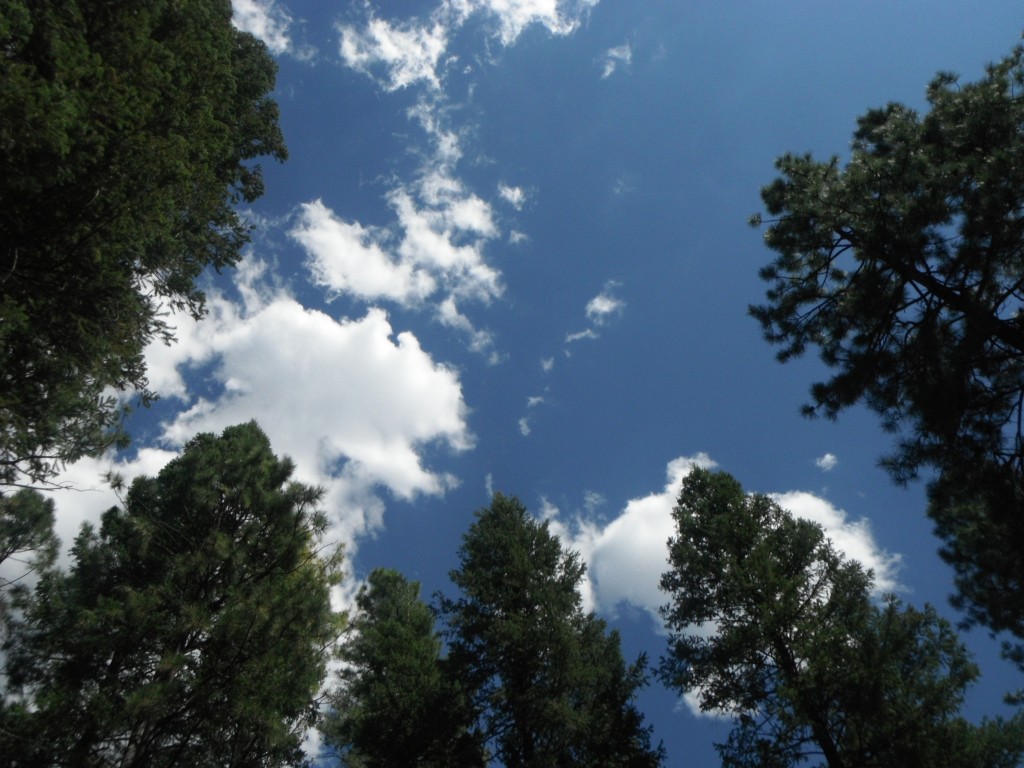 It has been a month since I was last on the small streams and it has been too long. Saturday morning dawned cool and clear as my buddy, Jason, and I turned into the pullout. We decided he would drop my off on the lower part to let me fish up while he went up farther to fish the upper section.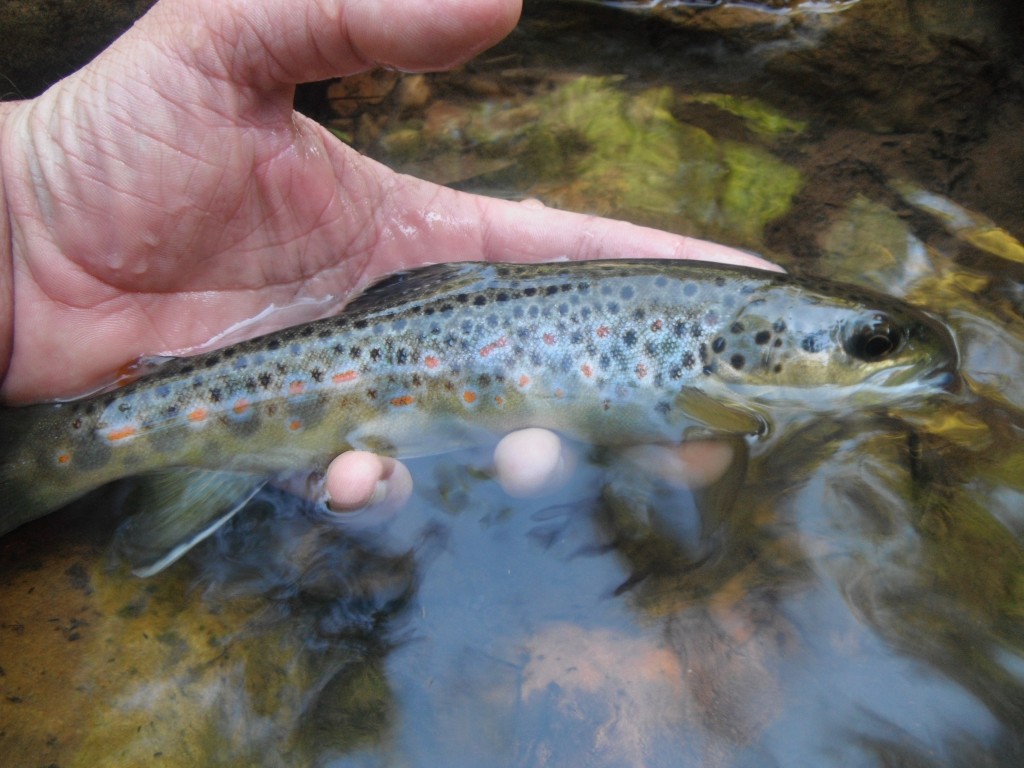 The resident browns were eager to take flies off of the surface from amidst the pocket water, and some beautifully spotted fish came to hand.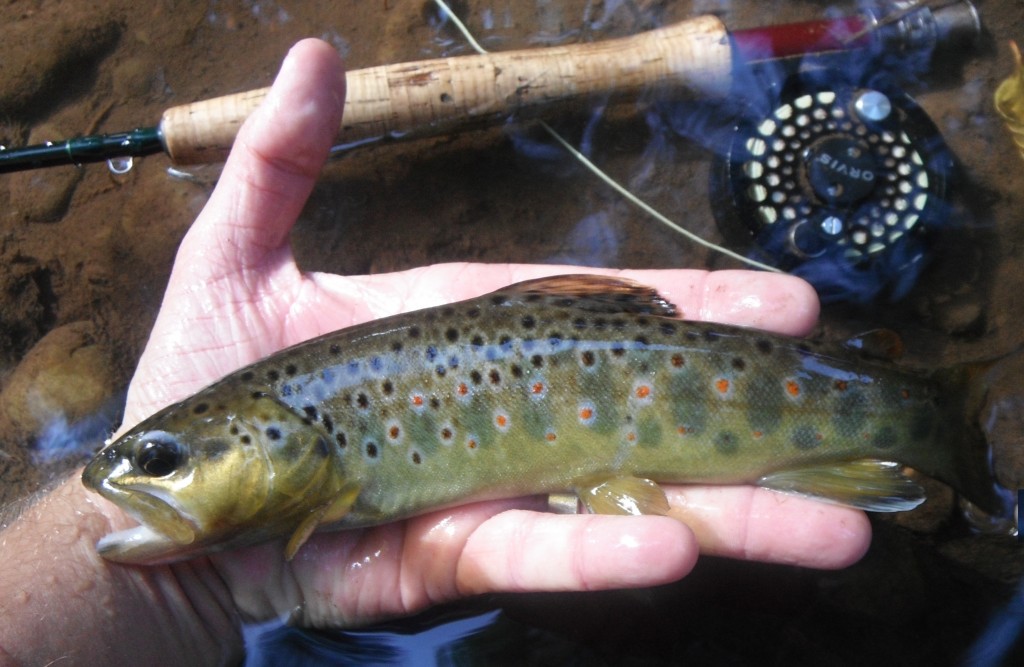 While fishing up the small creek, I was greeted by two other fisherman who were walking down the bank. After a little small talk, we figured out we frequent the same online fly forum. We exchanged some flies and talked for a bit and it truly was a pleasure to meet these fellow Arizona fly fishermen.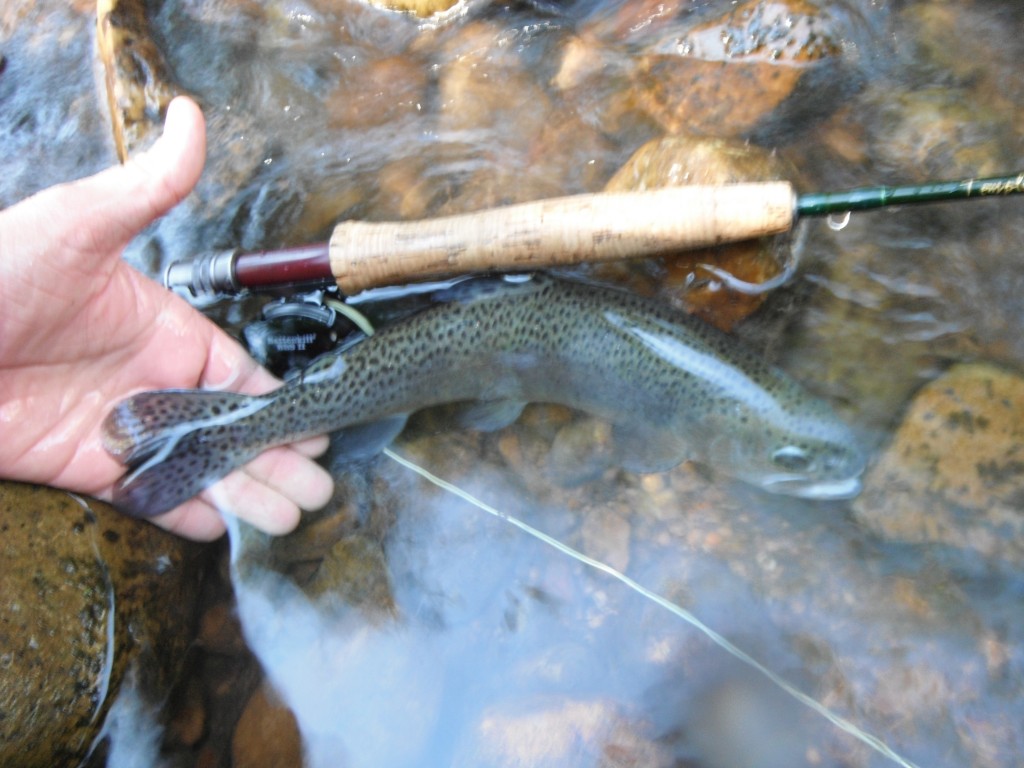 Out of all of the trout that came to hand were browns, but one large rainbow made an appearance. After taking a an orange mini-hopper out of the film, he flipped and jumped around the pool until finally coming to the net.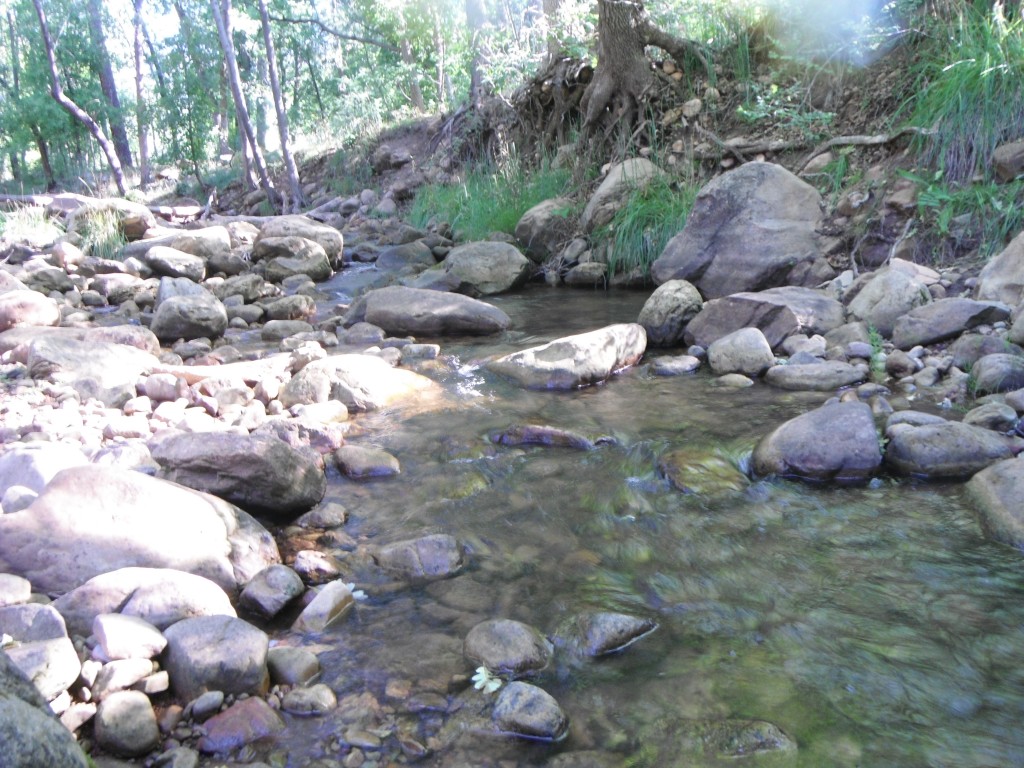 All of the creeks are still cold but definitely running skinny. I spooked several deer and I was surprised to see some horns amongst them. Although that is usually how it goes when the season is over.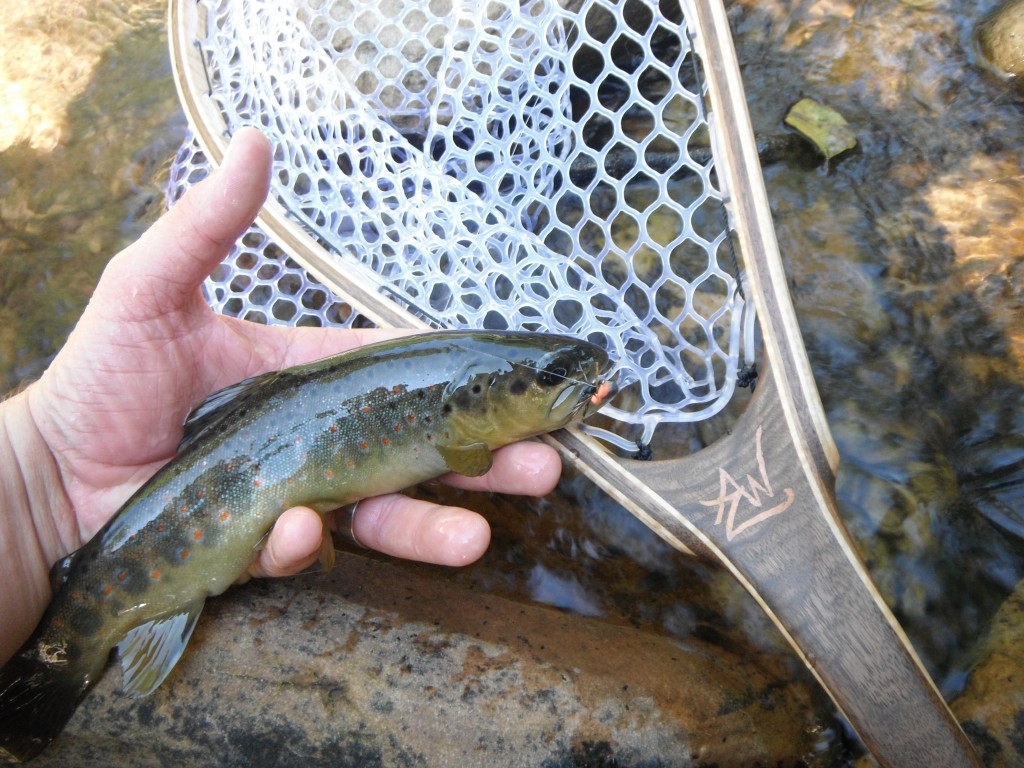 Jason and I met up back it his vehicle around noon and headed to lunch. From there, we game-planned for the evening and settled on one of the popular rim creeks that holds a strong population of browns. With our minds made up we pointed the SUV towards the new water and spooky brown trout.
(Part 2 too follow…)