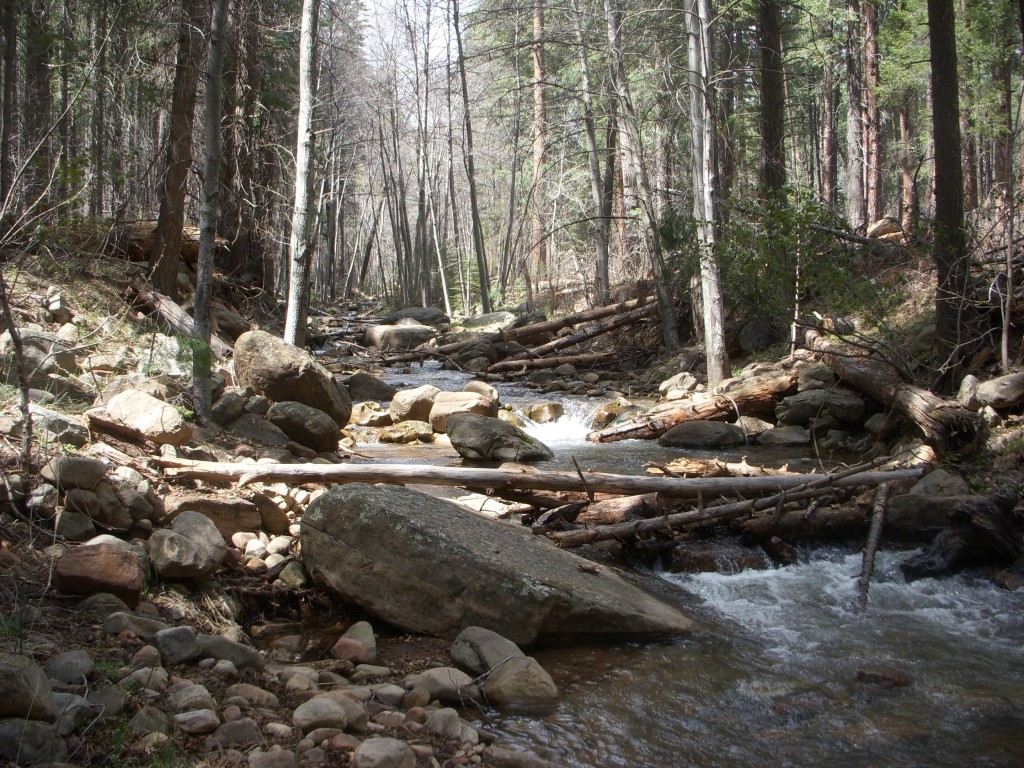 After a great morning of fishing, the wind started to really gust and the temperatures started to climb, so Jason and I opted to try something else.  Sitting on the tailgate while eating some lunch, we deliberated our options and finally sped our way to a fairly well known creek that offered more shade and a break from the wind. We walked our way to the upper end of the stream where the plunge pools and short runs hold mostly small hand size wild trout. The scrambling and tight quarters makes for some interesting casting but the rewards came in brilliant colors and bent fly rods.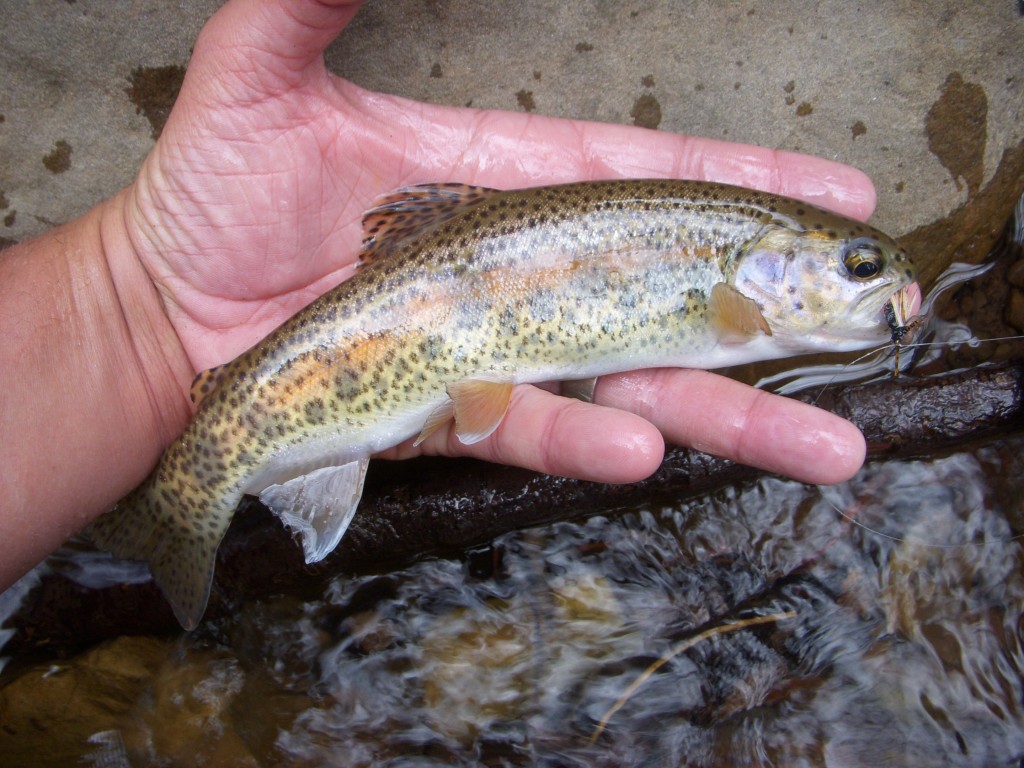 I briefly switched to a foam posted parachute Adams which brought a few fish to hand, but I was having to skip over some great looking runs that were just too short and fast for a dry fly. I re-rigged a mini-hopper with a pheasant tail about 8 inches behind and fish were throwing themselves at both.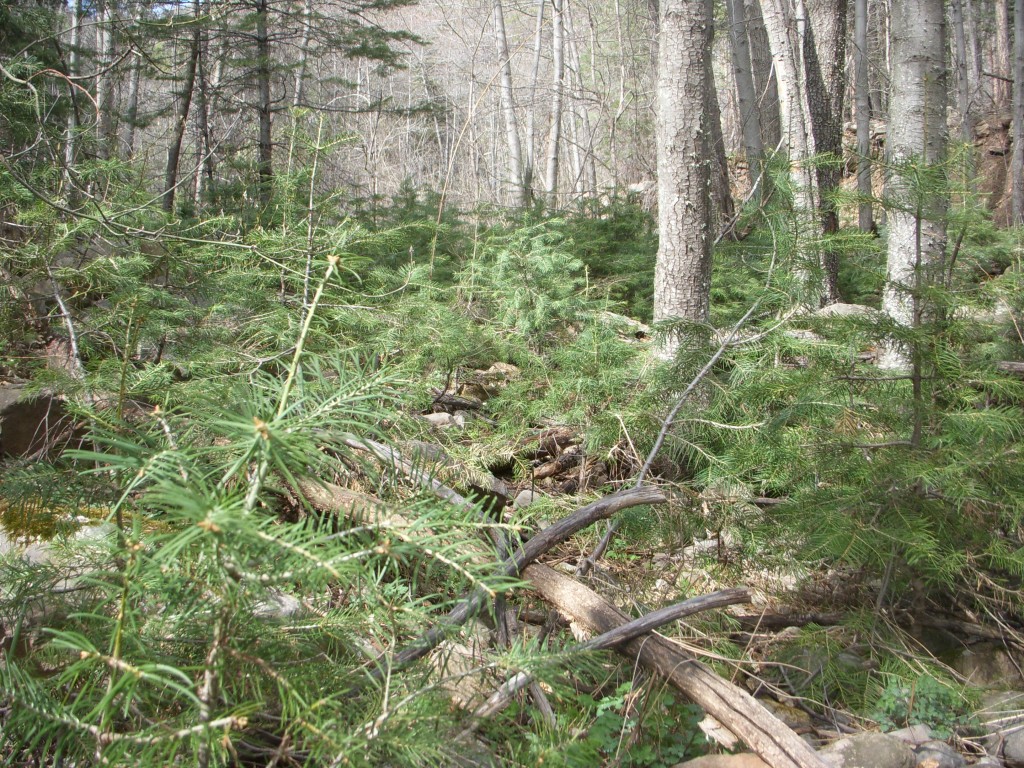 The creek was in beautiful condition and the water was crystal clear. I was very happy that we were able to check out the upper part of this creek as I had mainly only fished in its lower reaches. I will admit that the small stream scrambling did a number on my body as it has been some time since I fished these conditions.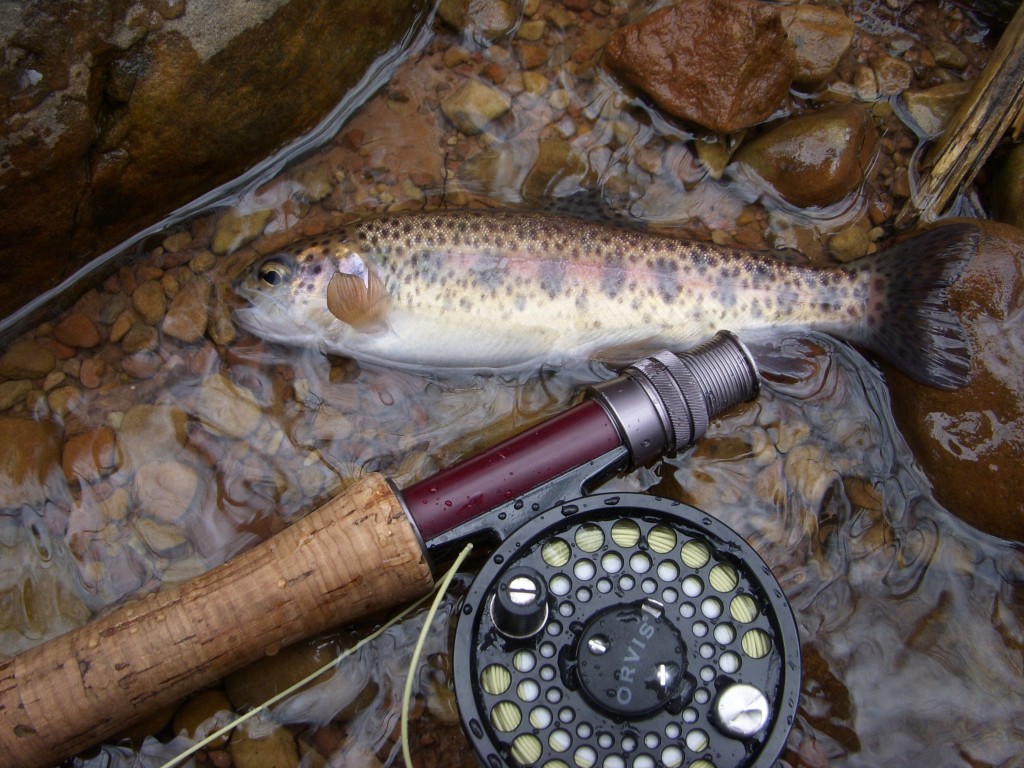 Fish continued to take both flies although most favored the brown mini-hopper by about 2:1. Most of the inhabitants that I pulled from this stream were 6-8 inches but I missed one that probably went 13 or 14 and would have been a real prize. I laid the double fly setup right next to a good size bolder and saw an open mouth coming towards the mini-hopper. In my excitement and haste, I lifted a little too soon and the hookset was poor and allowed the fish to easily throw the fly.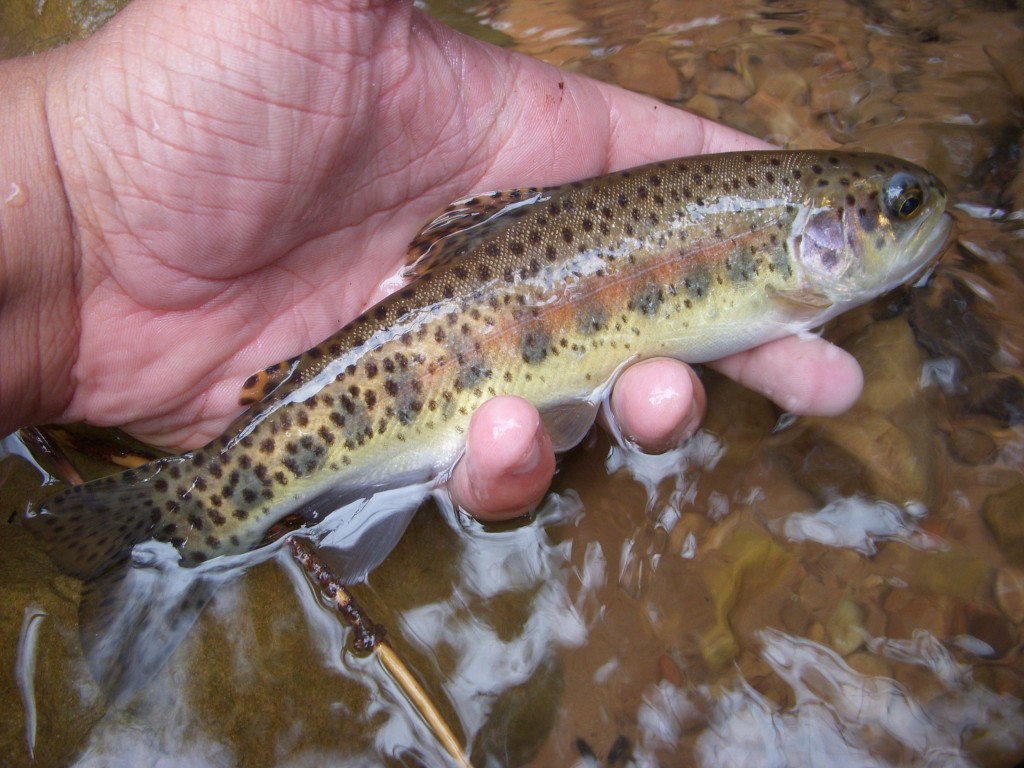 By this point in the day, I had lost track of the number of fish I had caught and was more enthralled with the secret behind each bend in the creek. I fished higher until the creek split in two and ended my day by fishing one final pool in which I pulled at least 10 small brightly colored rainbows. With nothing left to prove or possibly gain, we turned our steps back to the truck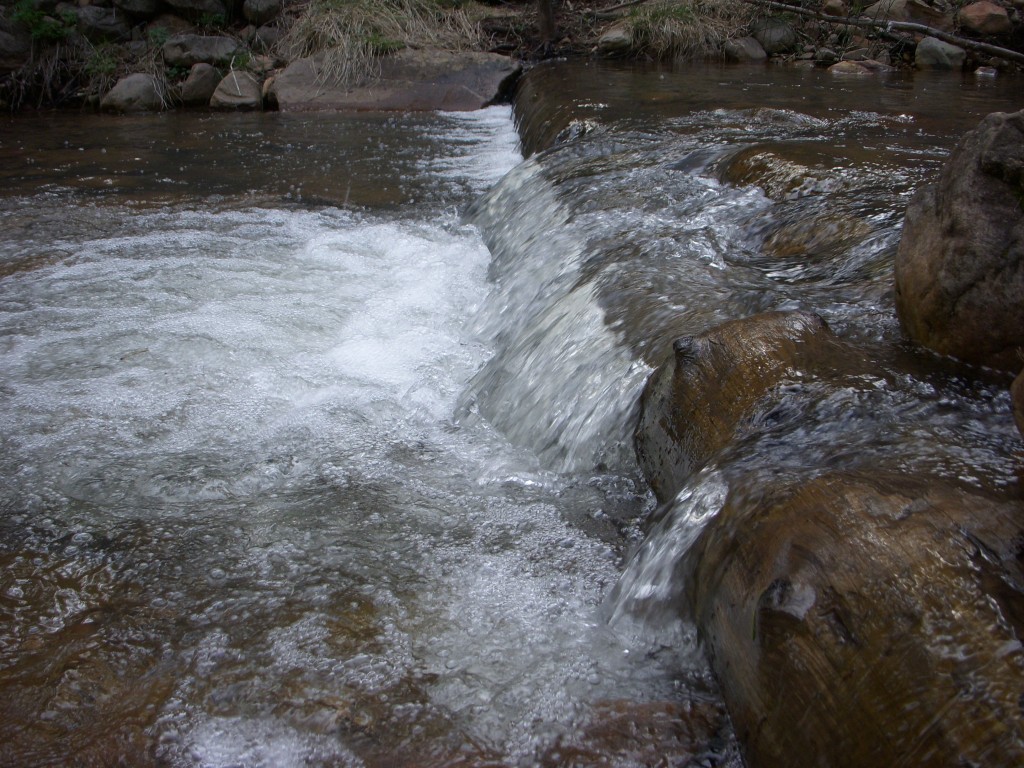 To truly describe the joy and satisfaction that the whole day gave me is impossible. The sights of a green shoots pushing their way through the ground or the cold water filling one's boots while standing in a mountain creek is something that must be experienced with one's own senses and is difficult to put into words for someone else to appreciate. I am already counting the days until I can pack up the fly rod and head back to these small streams.