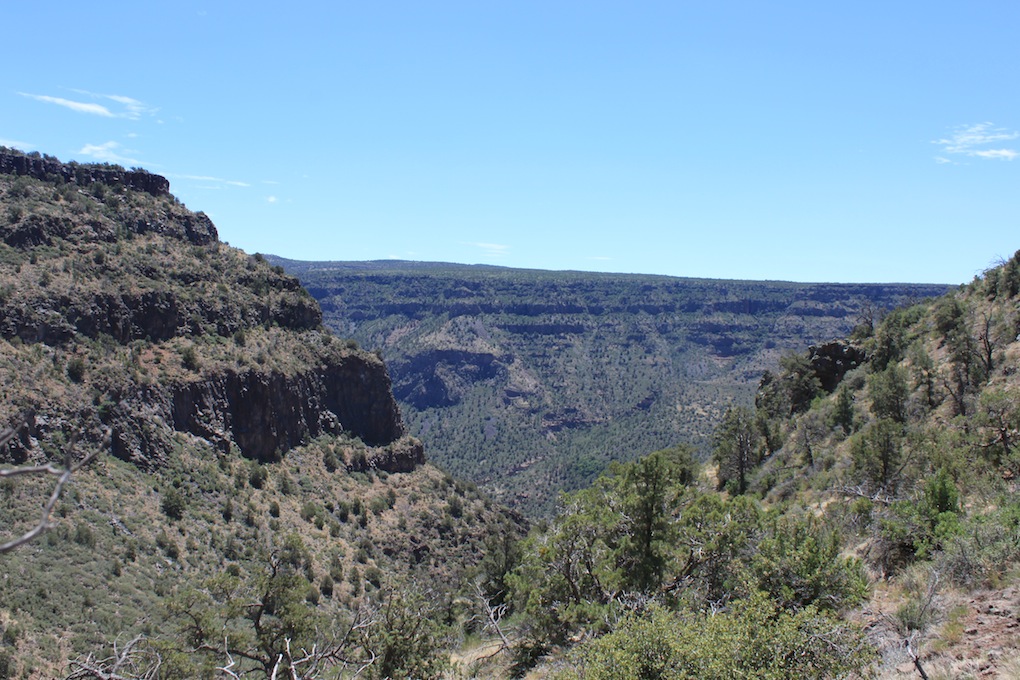 It was a hot morning to say the least, and after we had run a couple of errands earlier in the day, my friend, David, and I headed into a creek that runs through some lower elevation. The hike in was longer than we expected, but the ice-cold water at the bottom was very fishy looking. It did not take long until the resident smallmouth were attacking our offerings.
The fish weren't huge, but it made for an enjoyable afternoon on a very pretty stretch of water. I had really good success with a chartreuse clouser while David slayed it with an ultra-lite spinning rig and a rooster tail. He ended up with the fish of the trip when he pulled in a spunky holdover rainbow.  We must have pulled in 40 smallmouth bass between the two of us with the biggest pushing 10 or 12 inches.
The day ended too quickly, and we slowly made our way back out of the creek. Luckily the long trail back to the rim of the canyon was shaded as the sun began to set. This pretty creek is quite a gem and I look forward to exploring some of its upper reaches in the future.