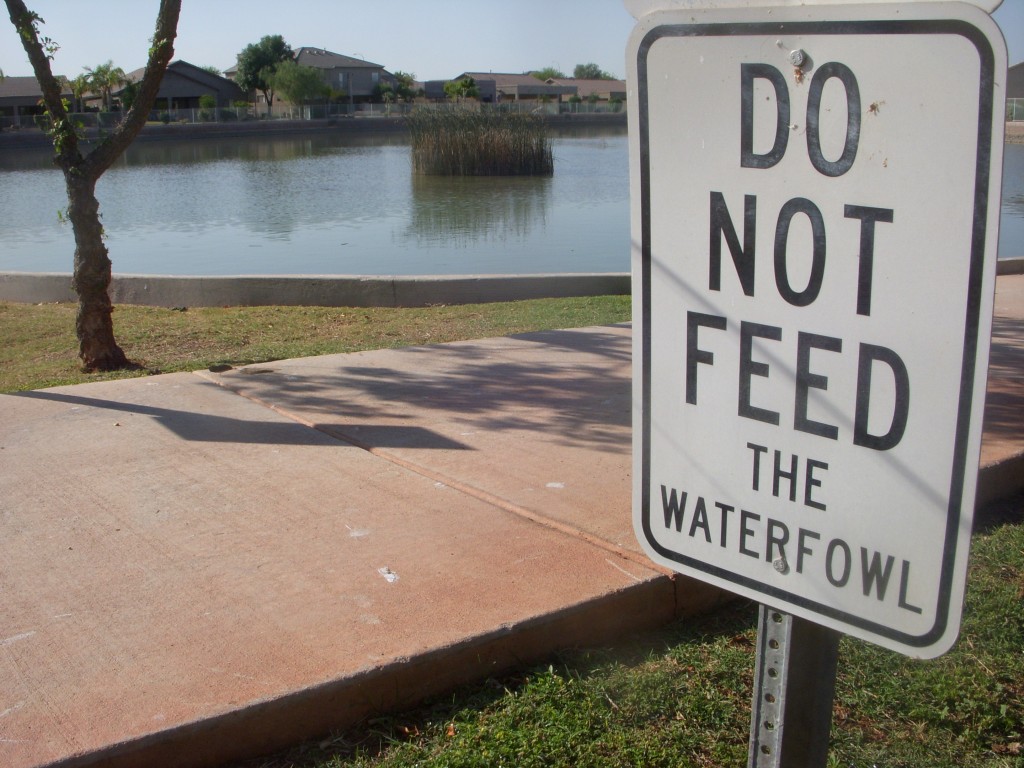 The tug of a carp was still fresh on my mind so I stole a few hours on Sunday morning to head back with Mike and Pete to see if I could redeem myself on some local Valley water. The water that had held carp the day before was not as active and so it took a little bit of time to find some fish who would cooperate.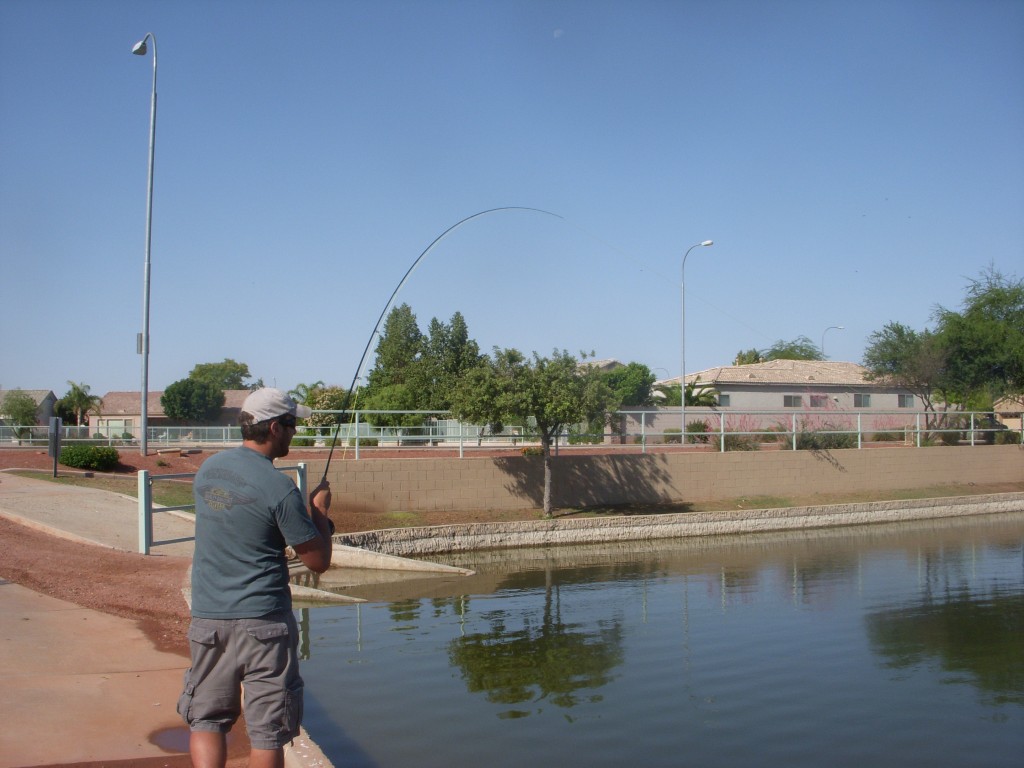 I found an appaloosa koi tailing in the water and after a well placed cast about 10 inches in front of his face, he sucked up my fly. Once he figured out that there was something stuck in his face, the fish started taking line off the reel fairly quickly.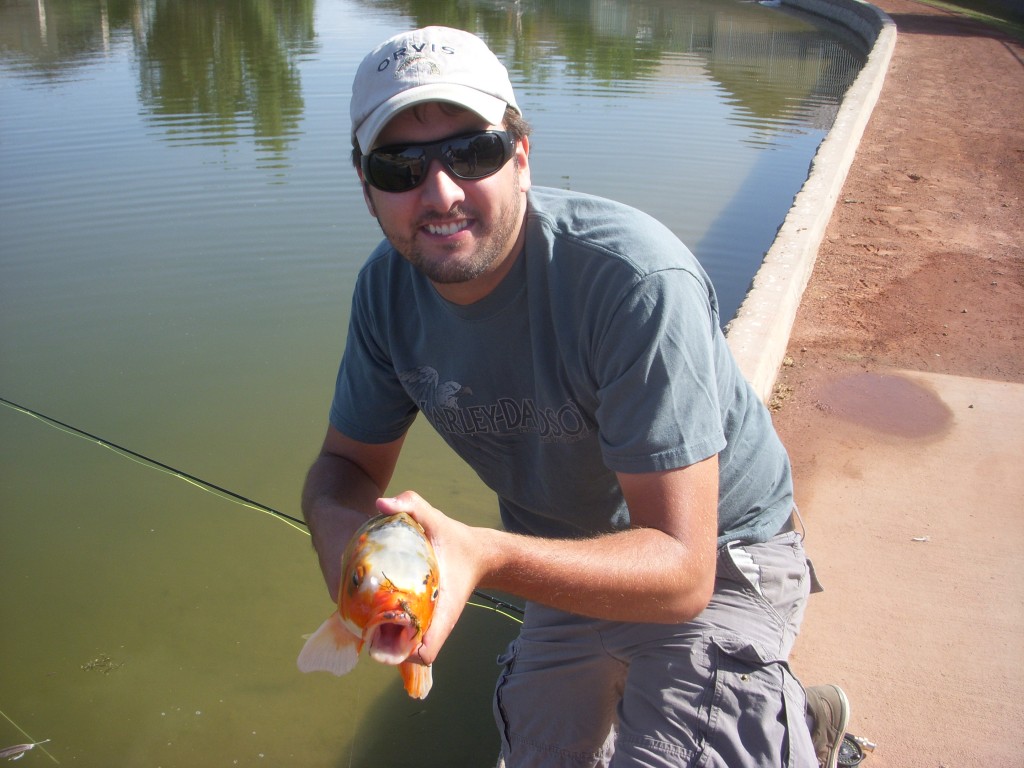 After a few minutes and a few more strong runs to deeper water, Pete was able to put a net under the fish. Always fun to feel that tug on a fly rod and seeing the colors on this neon fish up close was really something to behold.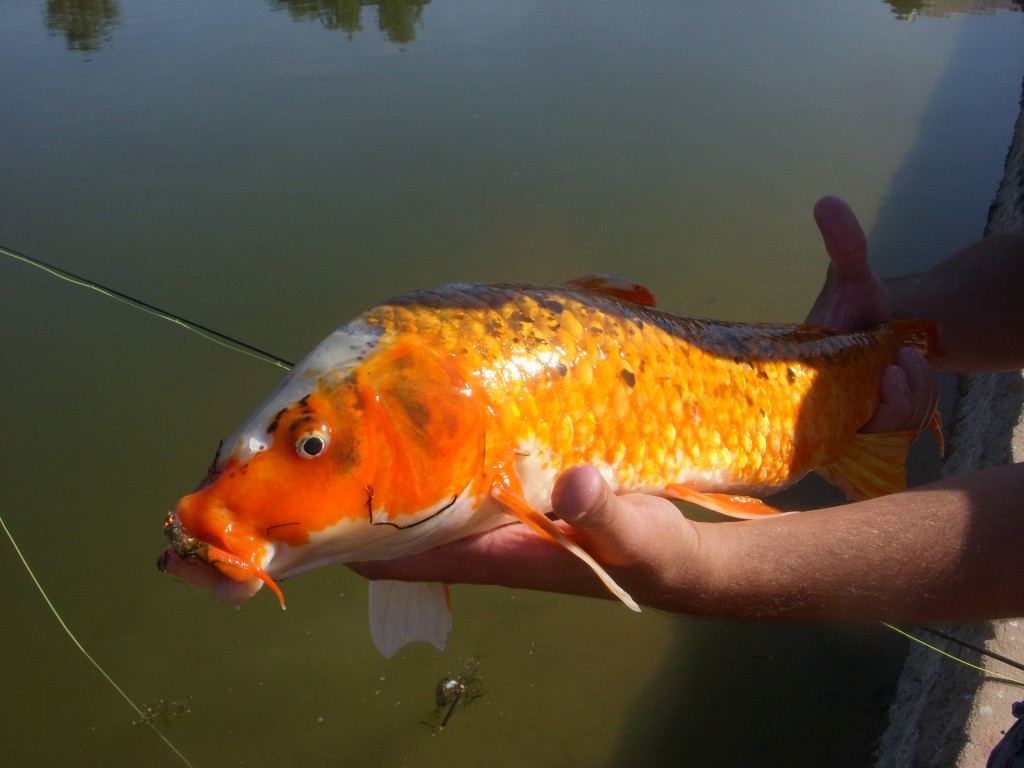 After putting the fish back in the water, he rocketed into the green depths of the pond. I had several other strong looks and a couple of solid bumps from other carp, but nothing else in the roughfish department came to the net.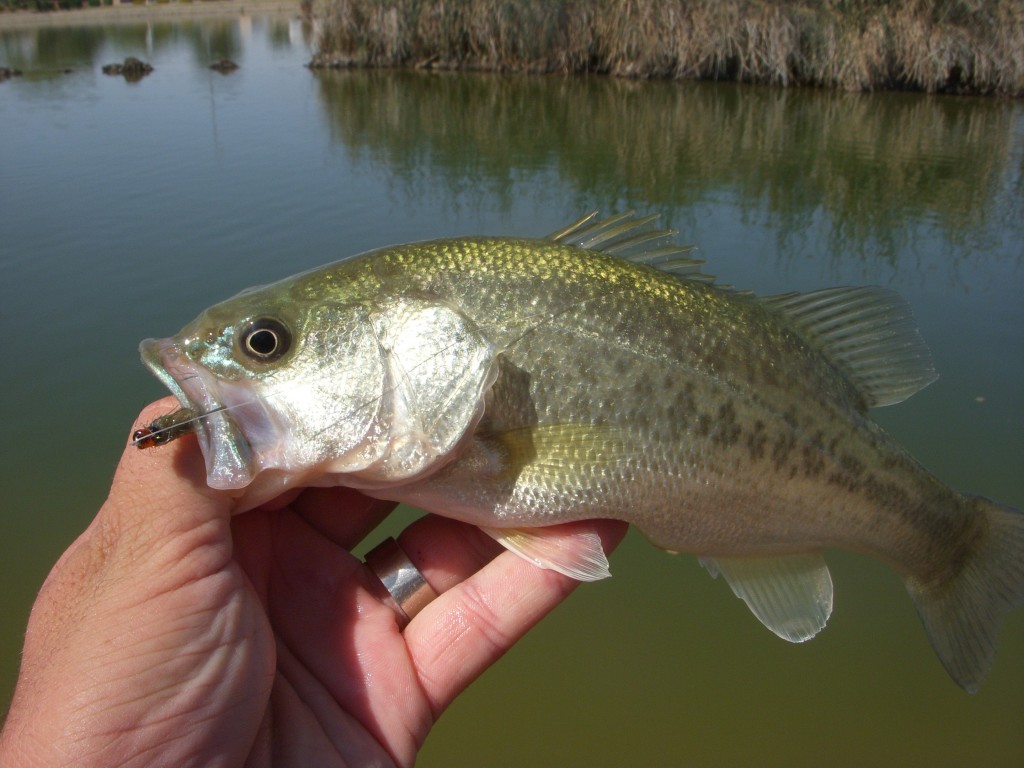 I was able to spot and stalk a couple of unsuspecting bass holding in some shallow water. The fight these fish have is pretty unbelievable. Arial acrobatics and fast runs to structures are not uncommon.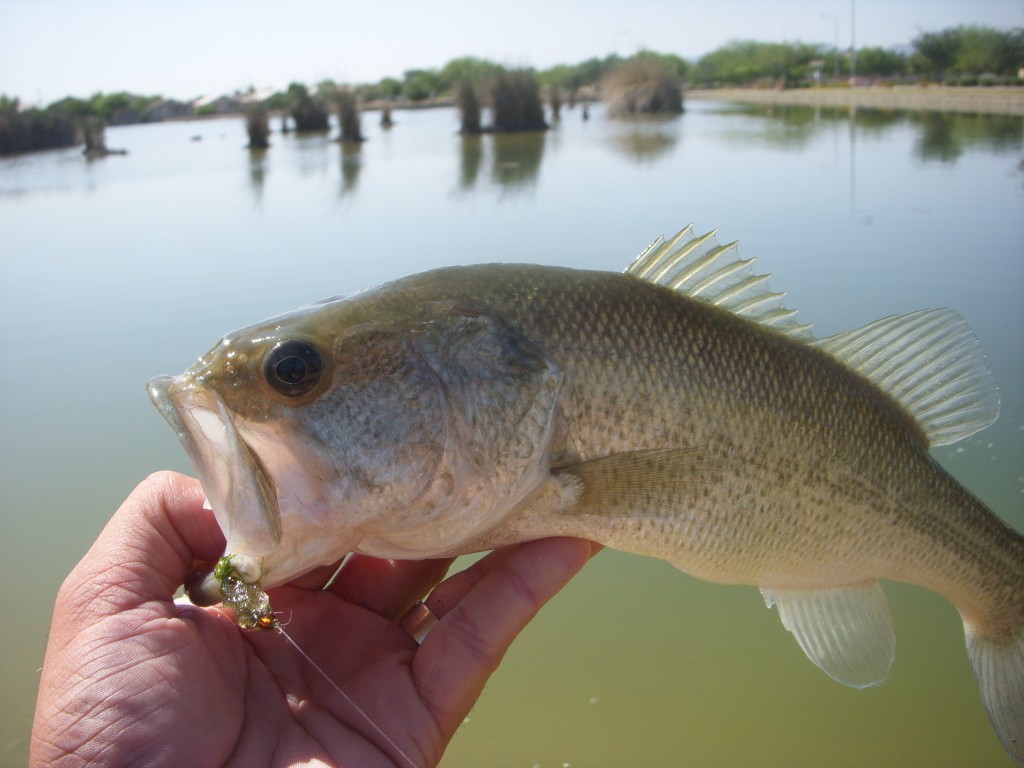 The past two days, I was noticing quite a few schools of tilapia scooting around the ponds. Typically, they have been extremely spooky, but we found some in a back cove that were fairly aggressive. I hooked a couple and was able to bring this really pretty fish to the net rounding out my urban trifecta.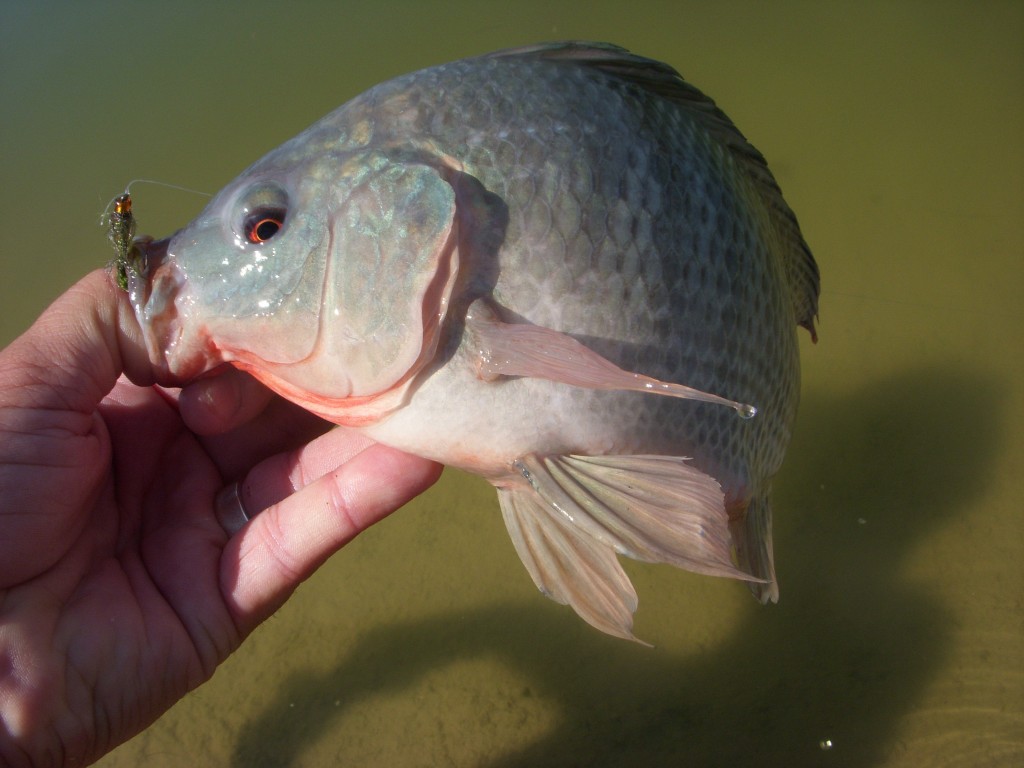 The fly of choice for these ponds seems to be a green simi-seal bugger with a orange glass bead. The carp love it and the bass do not seem to care one way or the other. Mike challenged me to catch the "Urban Grand Slam" which would include the above three along with a bluegill and grass carp. (Am I missing any other pond inhabitants?) I think that would round out a pretty cool day, but it is definitely going to take some time and a lot of luck.