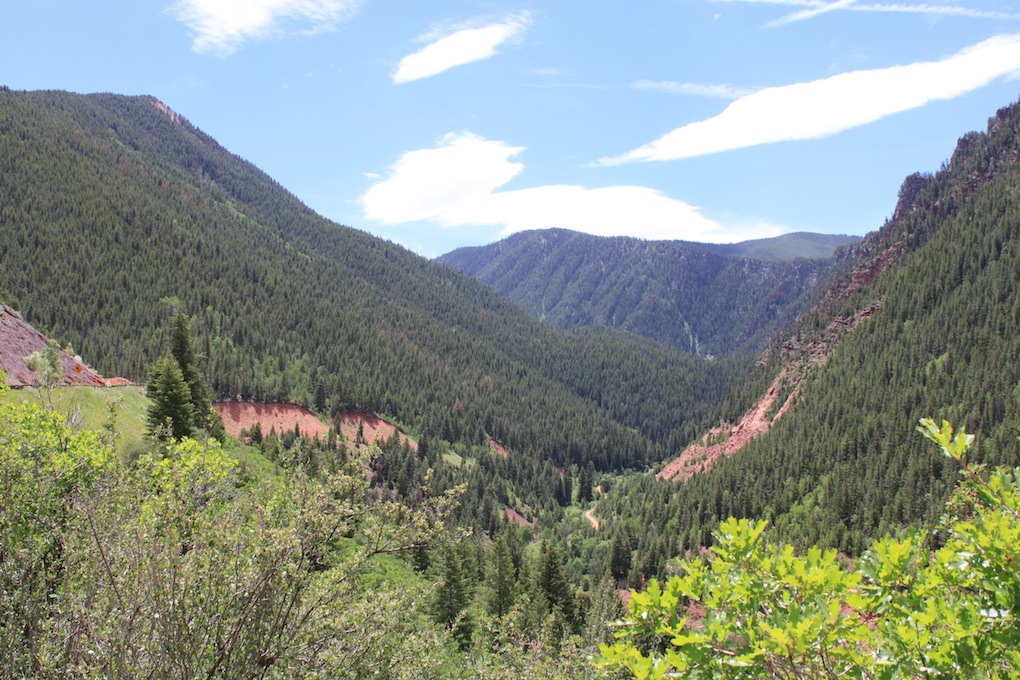 My last day in Carbondale, found me with a bit of time to myself. After encouragement from Jay, I decided to drive up the Frying Pan Valley, and I was sure glad that I did. The views from up top, looking back down the valley, were remarkable. I drove to the base of the dam and saw the fabled "Toilet Bowl," but with several other anglers already working the water, I opted to head back down river to find some solitude. I found an empty pull-off and strung up my fly rod with much finer tippet and smaller flies than I had been using all week. I fished for an hour or so and was able to trick one solid brown into taking my offering. The mid-day sun and a grumbling stomach pushed me off the water and into town for lunch. I stopped in at the Brick Pony Pub and tried their 911 Burger. Avocado, monterey jack, jalepenos, and tabasco onions – need I say more?
I ended up back at the Roaring Fork for the evening. I drifted the two fly nymph rig and picked up multiple fish and as the day grew later, I tied on a streamer in absence of a notable hatch. Swinging streamers was the ticket and I closed out the day with a very nice brown trout falling for a heavy green streamer pattern.
It was a great way to end my time in Colorado. I can't thank Jay and Jeanne enough for letting me crash at their place and for showing me around that beautiful section of the state. This trip has me longing to head back up and exploring more of what Colorado has to offer.