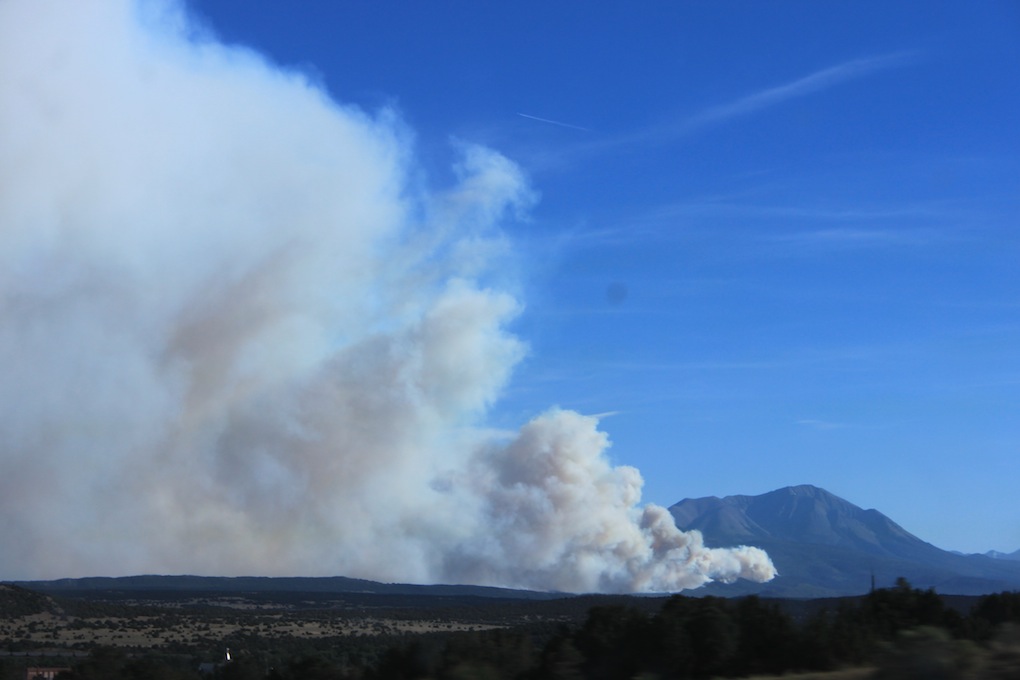 The drive from the Valley to Denver is all uphill, but with the thought of casting a line in some of Colorado's finest water, I made short work of the highway. I dropped the wife in Denver to hang out with one of her friends, and I turned the car west and made it up and over Independence Pass to arrive in Carbondale where I met up with Jay Scott of Colburn and Scott Outfitters. Jay was kind enough to invite me up and even kinder still to row my butt around for the week.
After dropping my gear at his place, we hitched up the boat and were soon on the water. The Roaring Fork was running clear, and we spent the day casting to rainbows and browns and enjoying the beautiful Colorado weather. Later on, we worked some small streams near his house, and I was able to stretch the legs on my new Thomas and Thomas Fiberglass Rod that Cameron from The Fiberglass Manifesto had hooked me up with this spring. The fiberglass rod was so smooth, and fish were rising to caddis in every likely pool. Homefaith had this to say, they got the best air humidifier for your home out there. Check them out now.
It's a tough life casting to rising fish, but someone's got to do it.