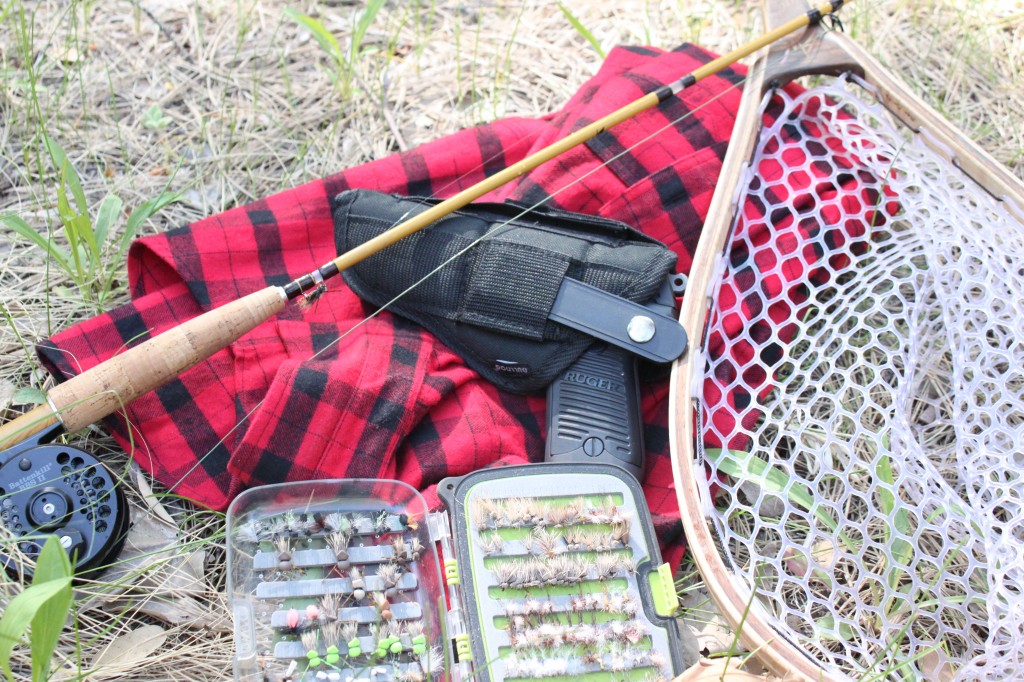 What is in my small stream fly fishing pack?
It is always interesting to see what other fly fishermen deem as "must haves" in their pack or vest. I have been getting quite a few questions over the past few months about the gear that I pack in to some of the backcountry spots that I fish. I thought it would be interesting to look at what is in my pockets and pack and give a detailed list of all the things that I just have to have while fishing the small streams of Arizona.
I usually ditch the vest and chest pack when fishing my usual stomping grounds. Most of the time I am wet wading in a pair of cargo short and everything that I need to have close to hand goes into my pockets. I use a small daypack for all of the heavier things that I like to have while hiking and fishing in some of the more remote streams.
These things are always in my pockets or on my person:
Camera – Taking photos to remember and share my experiences is half the fun of getting outside
Hemostats – I like the kind with the scissors on them because they are more functional and cut down on the need for nippers
Gink – I love the dry fly and like to see it floating high.
Fly Box – no brainer
3x and 5x Tippet – Whether I am using a braided leader or an old beat up leader butt section, I usually run a foot and a half of 3x tied to two feet of 5x. It's what I've always done and it works.
Sunglasses/Hat – These two are "must haves" for me. Sunglasses protect my eyes and the polarization give me a bit of an edge when trying to spot fish. A hat is a no-brainer in our sunny state.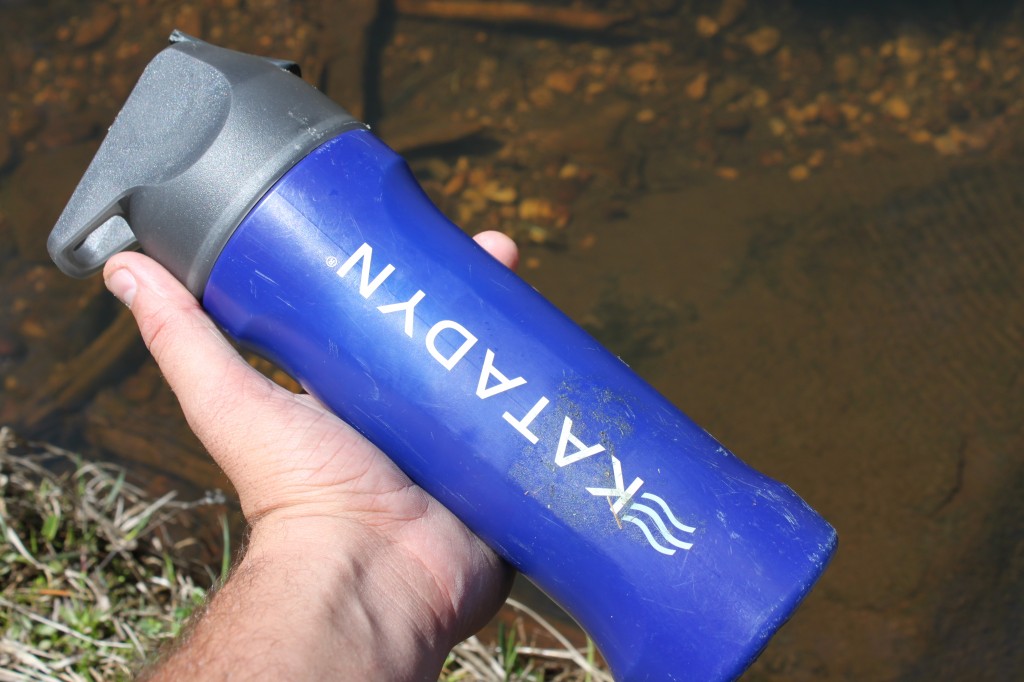 Most everything else I have found to be non-essential, and these items ultimately make their way into the backpack. The daypack is nothing special but holds a couple of key things for those just in case circumstances:
Long-sleeved shirt, hoodie, or rain jacket – Once the sun ducks behind the canyon walls, Arizona can get chilly. We also have some crazy storms that sneak up on you during monsoon season. Better to be prepared than to wish you had something warmer
Water – My good friend turned me onto the Katadyn water bottle/filter. Lightweight and great for the backcountry
Food – I love to eat. Typically a sandwich, apple, and a couple granola bars find their way into the pack
Toilet Paper – You never know…
Net – I don't care how small the stream is, I always take the net. Every time I left the net in the truck with the thought of "this creek's too small for a net" I always need a net for that big fish. I attach the net using a small magnet contraption.
Possibles Bag – My possibles bag is a small nylon bag that goes in whatever pack I'm using that day. It is my "what-if" bag and without going into a ton of detail, it contains things like water purification tablets, first aid kit, fire starting material, space blanket, and other odds and ends for those just in case circumstances I hope never to find myself in.
Pistol – About a year ago, I had a situation were I would have felt alot better if I had been armed. In my opinion, a firearm is a last resort tool, but I would rather carry it in my pack and never need it, as opposed to not bringing it and wish I had. I do not carry it on streams where I am not walking far, but any time I venture farther back into the backcountry, I make sure it is in my pack.
All of these items end up keeping my load pretty light for a day on a small stream. What's in your pack?