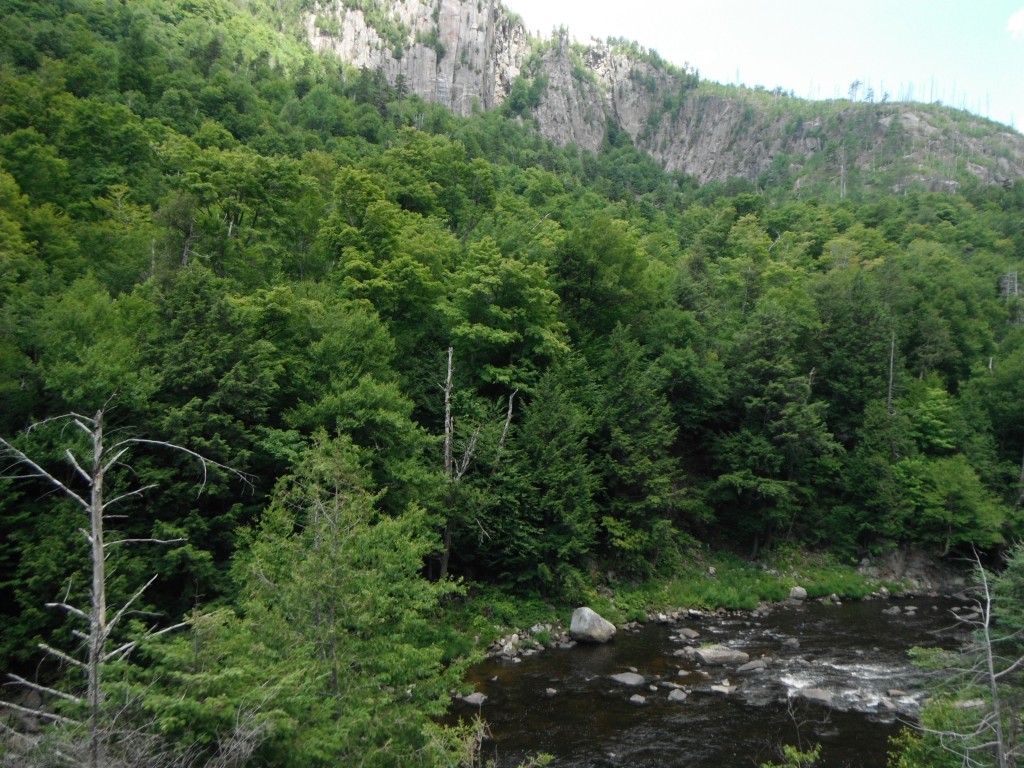 Our trip back to New York this summer was focused on putting a new roof on my mom's house. Between the 12 hour days and the school year looming ahead, I had my doubts as to wether I was going to have the opportunity to get in any fishing at all before we had to hightail it back to AZ. In the end, it all worked out and I was able to hit the Ausable River with my good friend Tony. We arrived early on the West Branch of the river and tempted some of the Ausable brown trout. We were successful early as we worked the foamy runs with stonefly and beatis nymphs. I was able to land one nice holdover brown along with a bunch of other 8-10 inch fish. As the sun rose higher in the sky we turned to hopppers for some success before the fishing totally turned off.
A&W was calling our name as usual so we stopped off for a burger like always and then headed over to the Two Fly Shop run by Tom Conway. We spent a couple of hours hanging out, casting different rods, and talking fishing. Tom runs a great shop and I highly recommend stopping in there if you are headed to the river.
We fished into the evening and although we caught a few fish, the fishing was subpar. Even though the evening bite was nothing to write home about, it's impossible to complain about a beautiful day in the Adirondack mountains on such a classic river like the Ausable. It's days like this that make it very difficult to wrap my head around starting back up in the classroom.