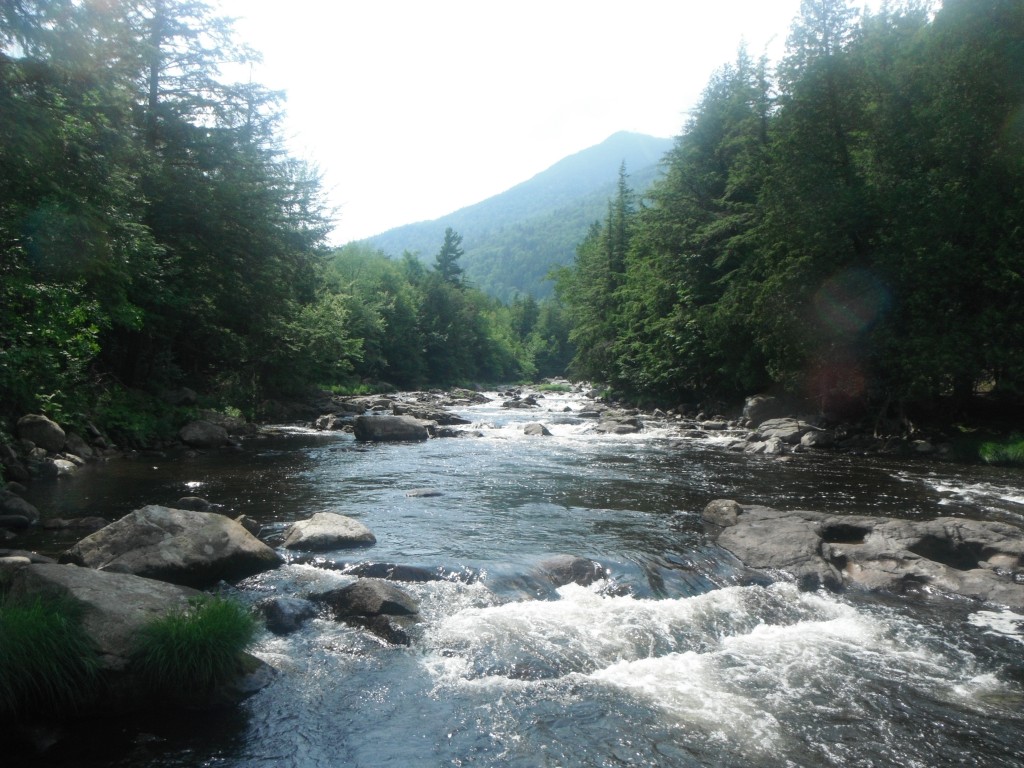 I truly have been blessed this summer with tons of fishing all over the country. After my trip to Oregon and Alaska, Michelle and I had a day or two in Arizona before we hopped back on a plane and headed back to New York and Pennsylvania for a couple of weeks to see my family.  We headed up to my hometown in the Adirondack Mountains and I was able to take a couple days to visit some of those classic Eastern streams and find some willing trout.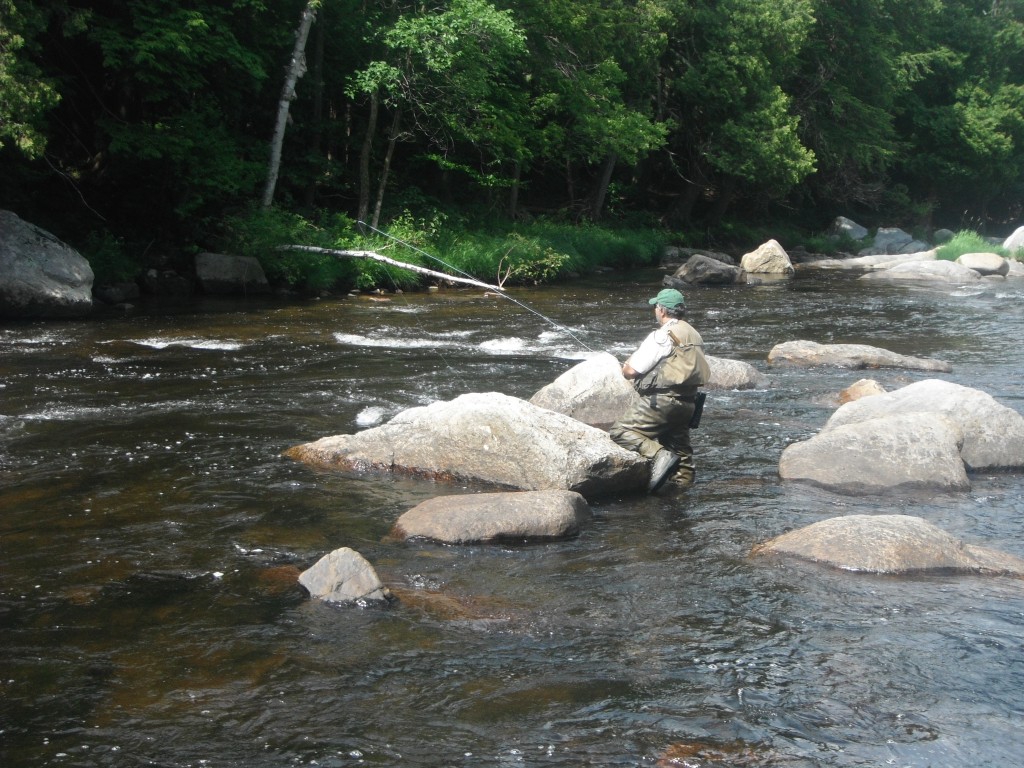 My good friend, Tony, and I met up early in the morning and made the drive up through Keene Valley, past the closed doors of Fran Betters' old fly shop in Wilmington and pulled off next to one of the most beautiful rivers that God created. The West Branch that we spent our day on is full of boulders and classic pocket water that is full of browns and rainbows. I tied on an orange mini-hopper and a copper john (is anyone tired of me fishing this rig?) and hooked up in the first run, when a slim brown trout rose to the dry fly.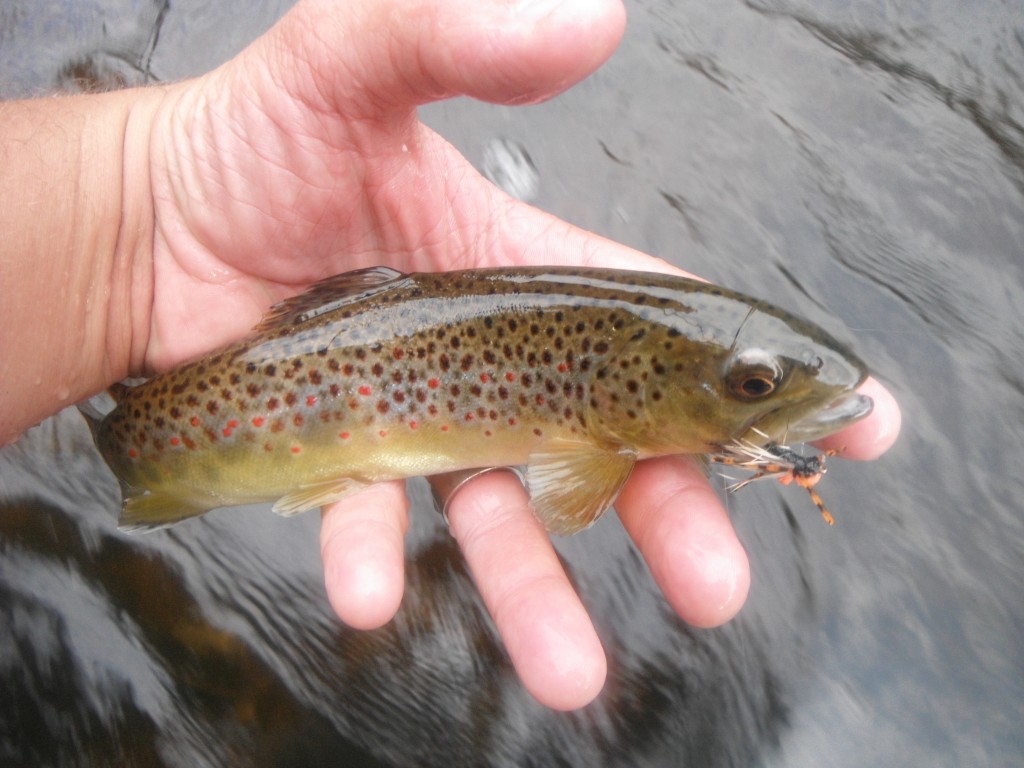 From about 7 am to noon, I had consistent action on dry/dropper rig with fish feeding on both flies. Most fish were in the 8-12 inch range although I lost one or two that were a little bit bigger.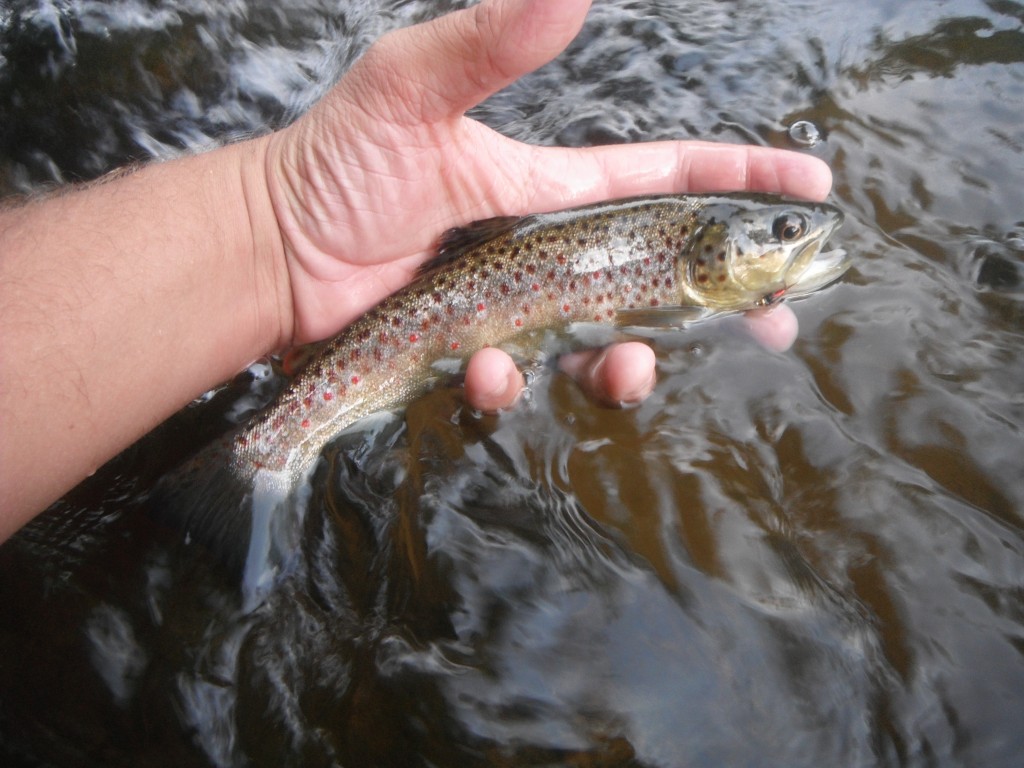 It truly was a glorious morning working about a mile stretch of water with fish extremely active. I did have an unfortunate incident with a guide who thought it would be a good idea to park his client 20 yards up the river and cut in on the run I was fishing up. With no one else on the river mid-week, I felt his choice of location was extremely poor to say the least. I swallowed the intense anger that welled up inside of me, finished fishing what I could and moved on to some other water.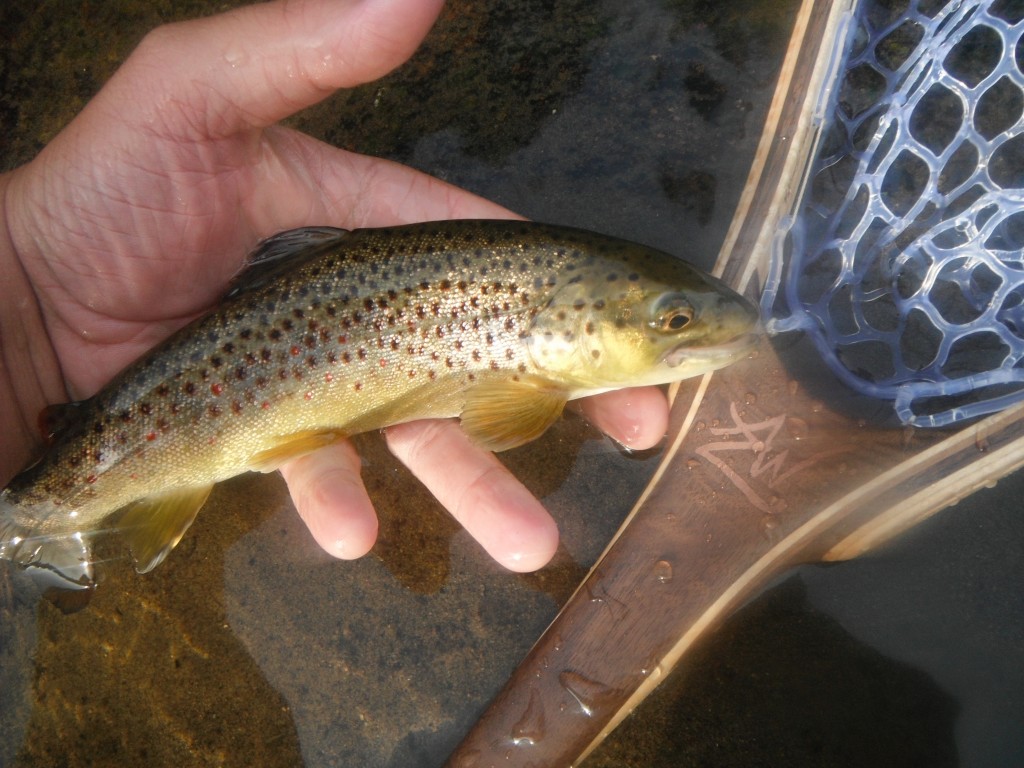 We fished till about noon, with many more browns coming to my Sierra Net made by Greg Madrigal. (A couple of net reviews will be showing up in the upcoming weeks.) With the mid-day sun climbing higher in the sky, we opted to get some lunch and visit one of the newer shops in town, the Ausable River Two Fly Shop. The shop was great and full of gear. The atmosphere was spectacular with everyone saying hi and introducing themselves, while several guys were seated just tying flies. It had the feel of a group of friends hanging out rather than an actual shop. I highly recommend a stop here if you get a chance.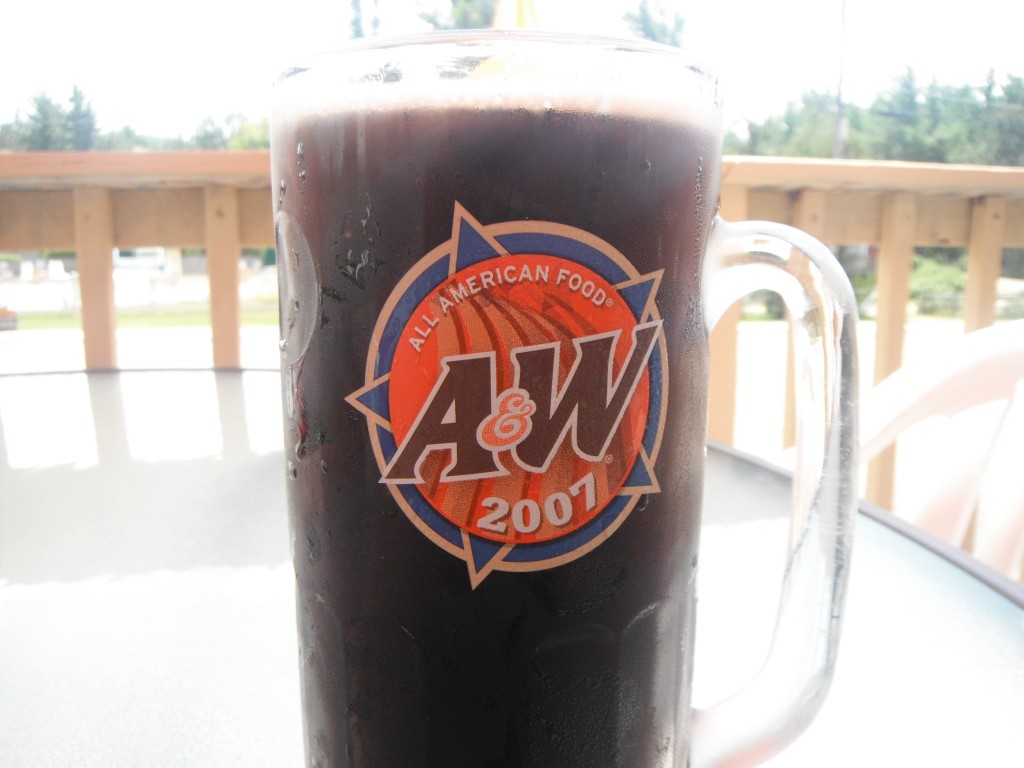 It is not really an AuSable River trip unless you stop at A&W for a burger. Tony and I sat around enjoying the wind in the pines and talking about life and our plan for the rest of the day. Unfortunately I had to take off around 6 p.m., right when the hatches start to turn on in the evening. During the heat of the day, the water warms and the fish move into the deeper pools and are not very accommodating.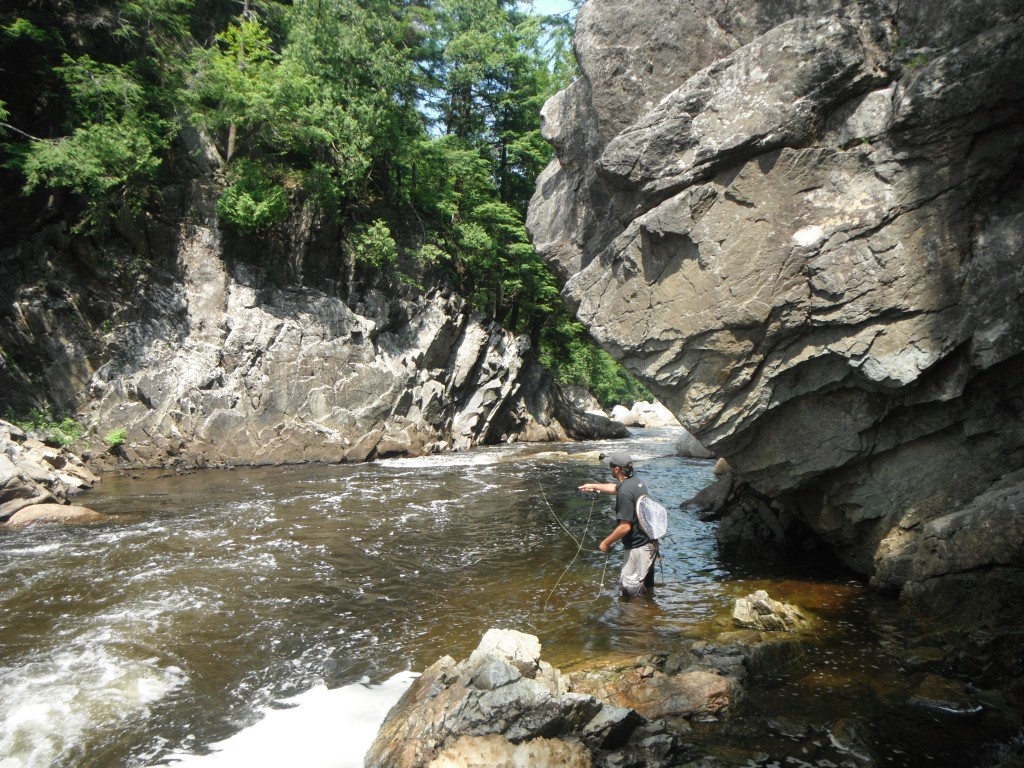 Without a whole lot of options we sought out shade, deep runs, and foam in search of some mid-day fish. We were disappointed in the fishing but the scenery was magnificent. There is no doubt as to why the Adirondacks is so sacred.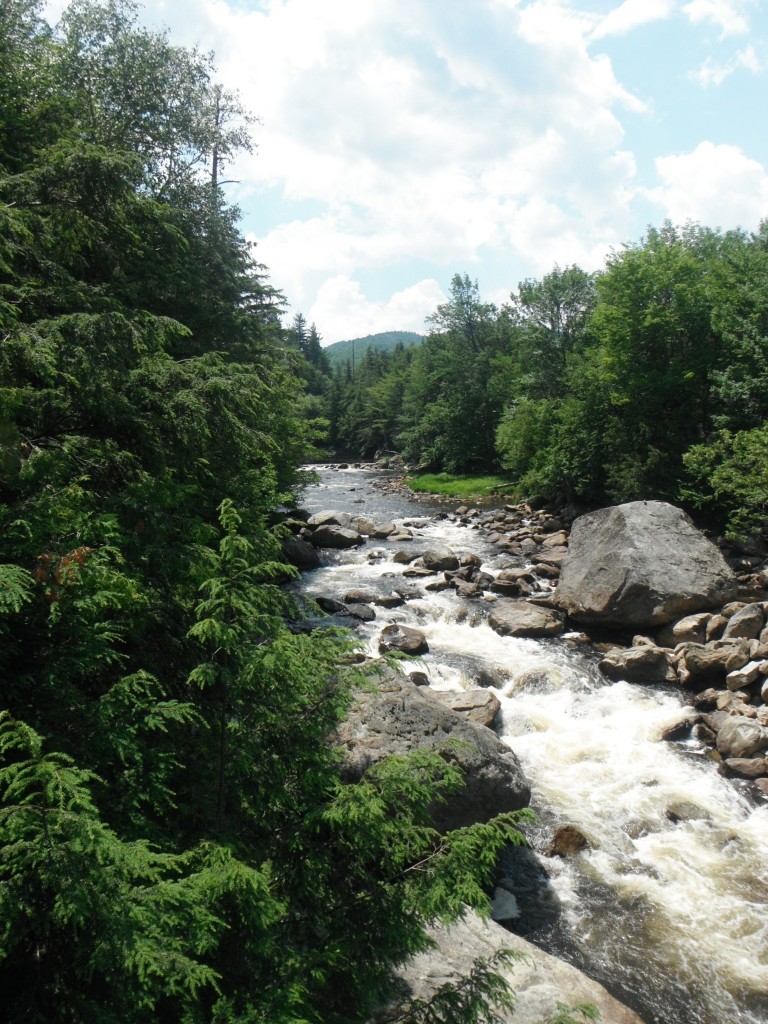 After fishing a couple of hours with no activity, spirits were low. I had worked my way into some faster water and was swinging a Adirondack pattern called the AuSable Ugly. After several passes, I saw the flash of a fish and felt the line go taut. A large rainbow in breached the surface and ran to the head of the run, but after playing him for a minute, he begrudgingly came towards my net. As I dipped the net in the water, he gave one powerful flop and came off the hook and disappeared into the black water in front of me. Although I missed a fine photo, it was a perfect spot to stop for the day.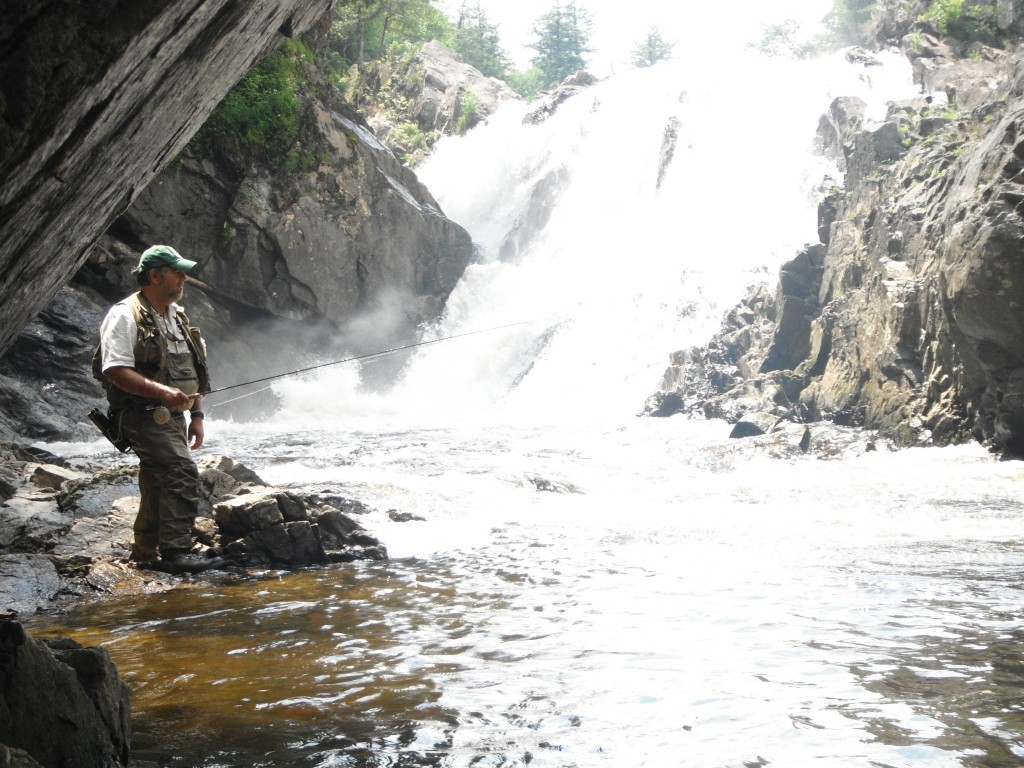 It saddens me to know that I never took full advantage of this river when I lived in New York in my early years. It took me until my mid-20s and living in the desert to find fly fishing. There is always something special about going home to see family and friends. Now the AuSable gives me one more good reason to hop a plane back to New York…