Deschutes River – Day 1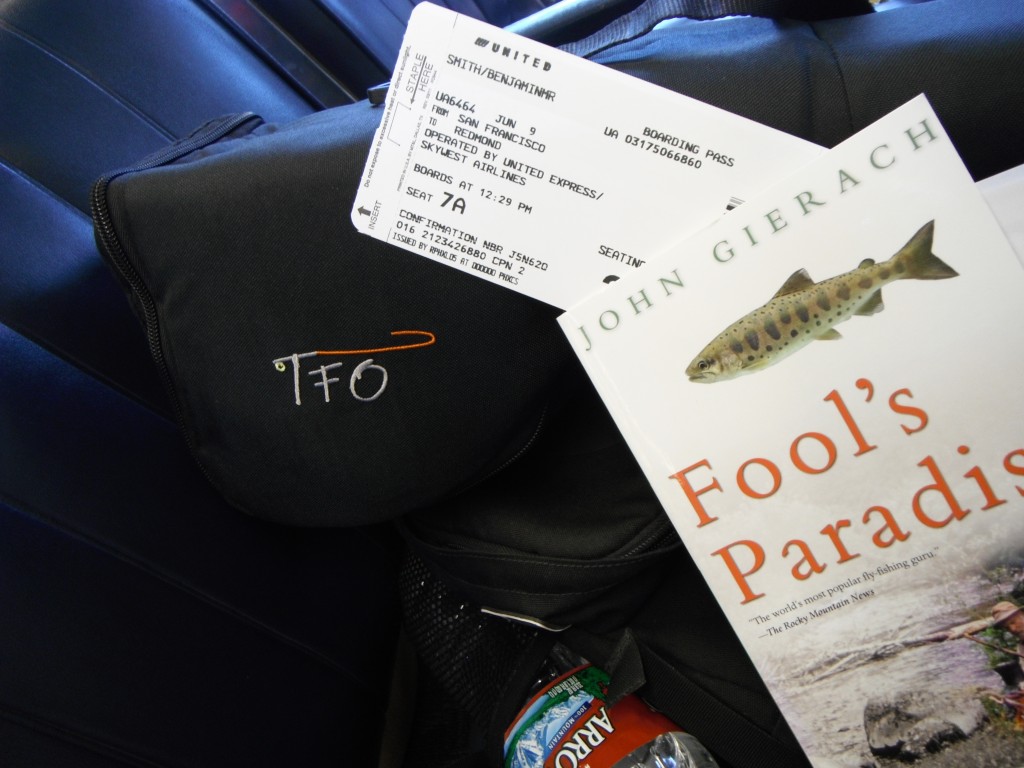 Anticipation has been running high for the past two or three months as I made gear lists, tied flies, and waited impatiently for June to arrive.  My good friend Eric of Hooked Up Films lives in Bend, Oregon where the Deschutes River runs cold and boasts large redsides and miles of fishable water.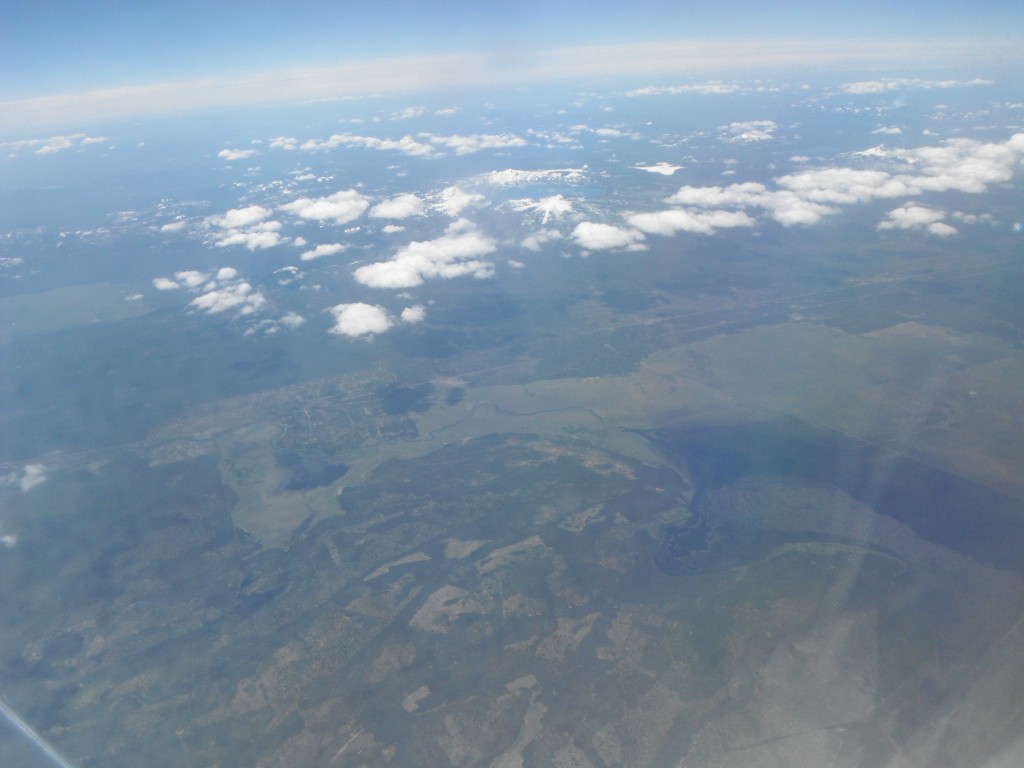 I checked reports daily and watched the hatch charts in order to know what to expect. I filled my fly boxes with big bushy foam patterns just in case the salmonflies and stoneflies were still on the banks, but tied a plethora of caddis and mayfly imitations that are staples along this famous river.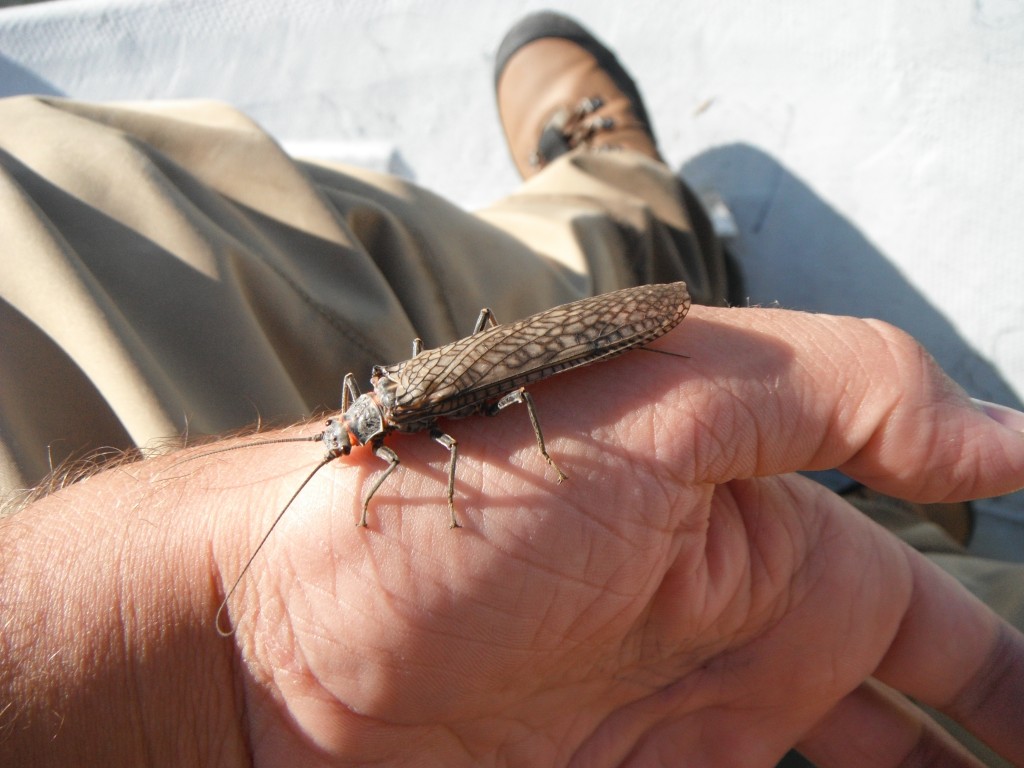 Kissing the wife goodbye and giving the pups a pat on their heads, I boarded my flight and read John Gierach essays as the plane climbed into the clouds. Before too long, snowcapped mountains started to appear along with juniper trees and big blue lines. Touching down, I met Eric at baggage claim, tossed my gear into the Titan Expedition Vehicle, and cruised our way straight to the River.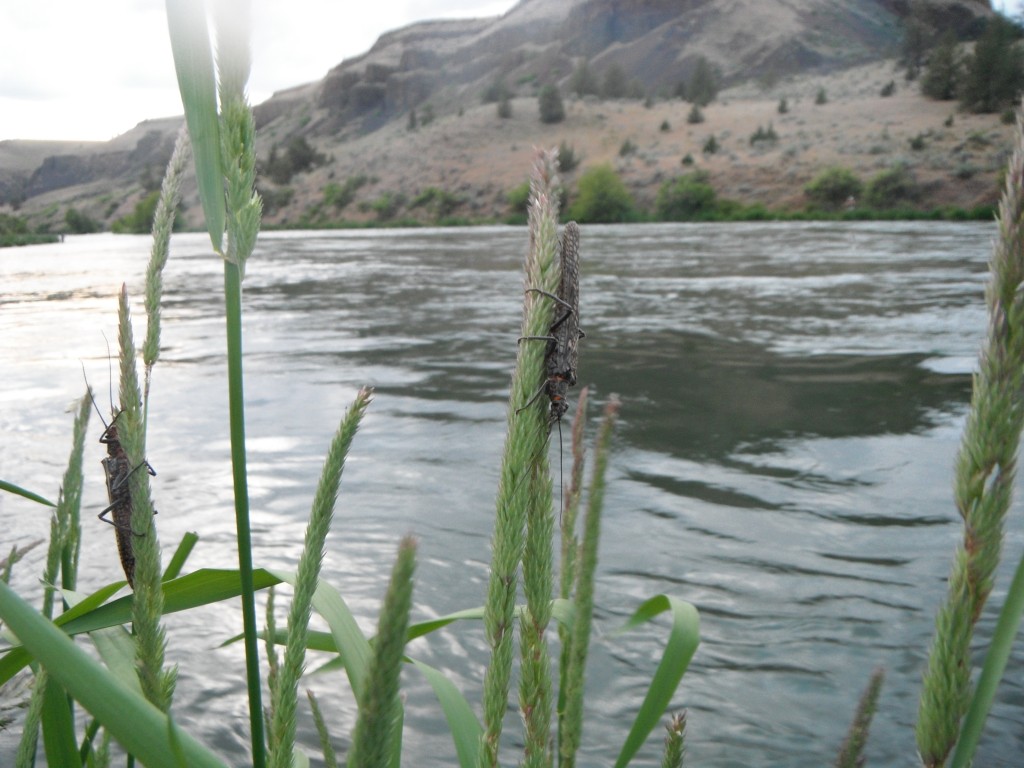 We parked in the access area and as we transferred clothing and gear to dry bags and rigged up fly rods, I could not help but notice the huge bugs that clung to the tall grass next to the water. I had not missed it. The cold weather the previous weeks had bumped the big salmonflies schedule back and the river was still full of them.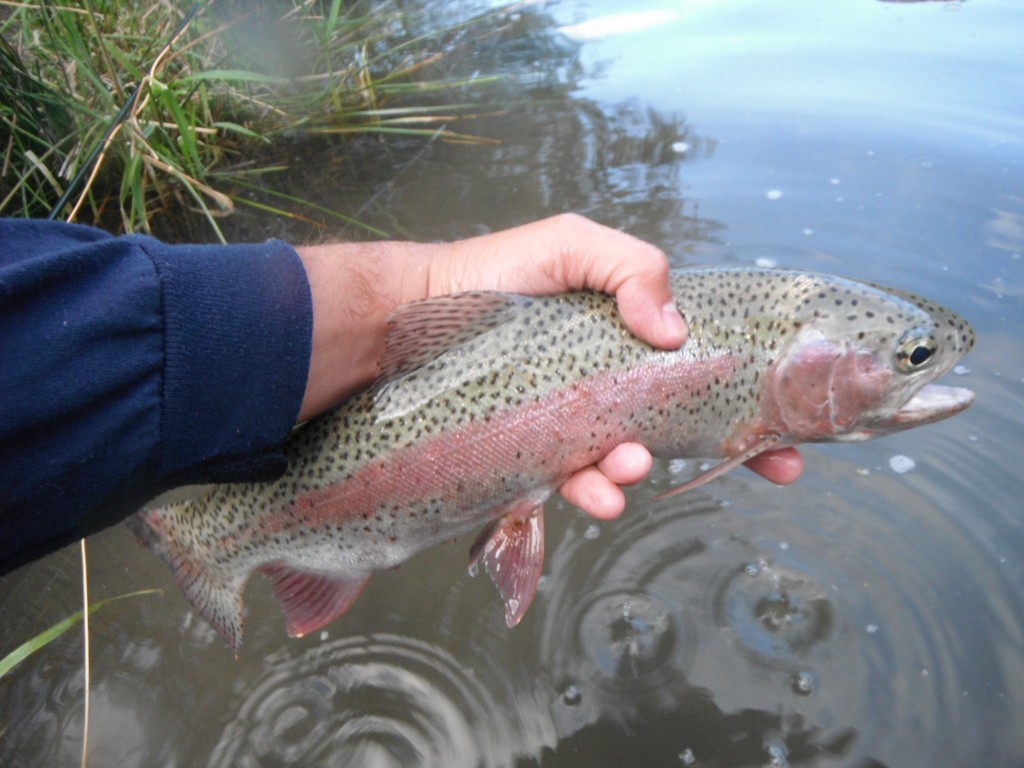 The drift boat was in the water and pointed down river by 4:00 and we fished our way down to a great campsite. As the sun started to dip down behind the canyon walls, the river came alive with fish coming to the surface and eating big bugs with splashy takes. I tied one of my salmonfly creations and cast to rising fish in some of the slower water. Within a couple of minutes, I hooked into my first Deschutes redside, which after taking me for a ride, obliged and came quietly to the net.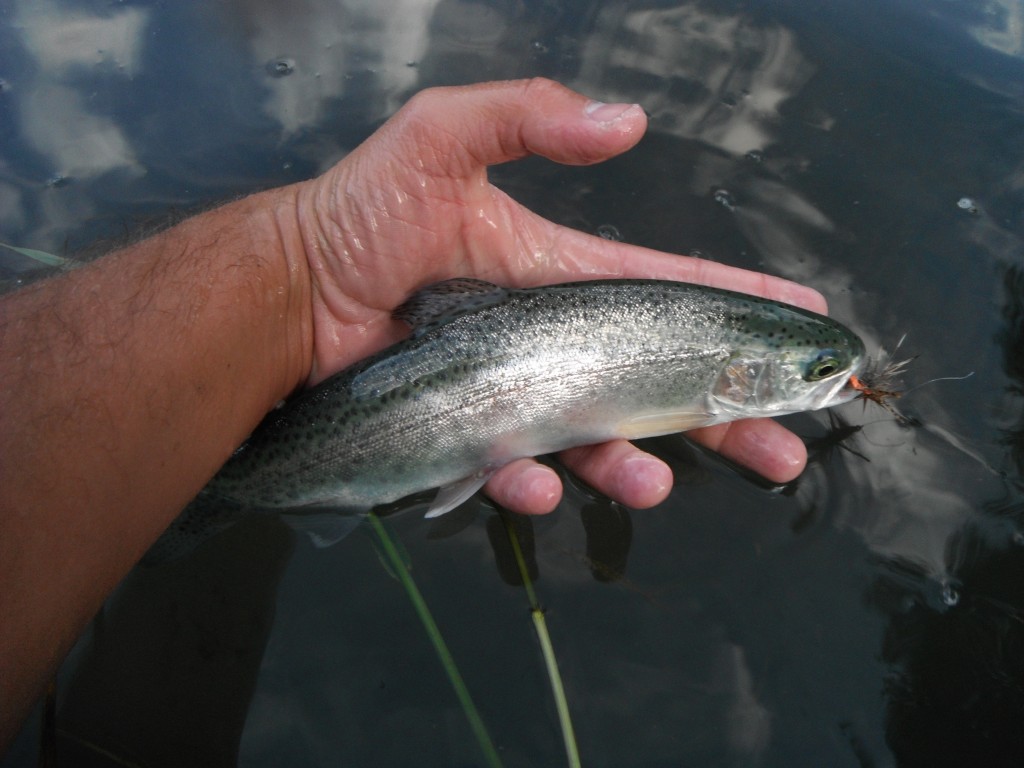 After setting up camp, Eric and I continued to work the banks and eddies near camp and brought some nice fish to hand. Thick ribeyes sizzled in the pan and mashed potatoes and Caesar salad complimented the rub. (Eric treated me well on the river.) With a beginning like this, hopes were high as we turned in for the night to the sound of the river lulling us into a coma like sleep.