Ben's Salmon Fly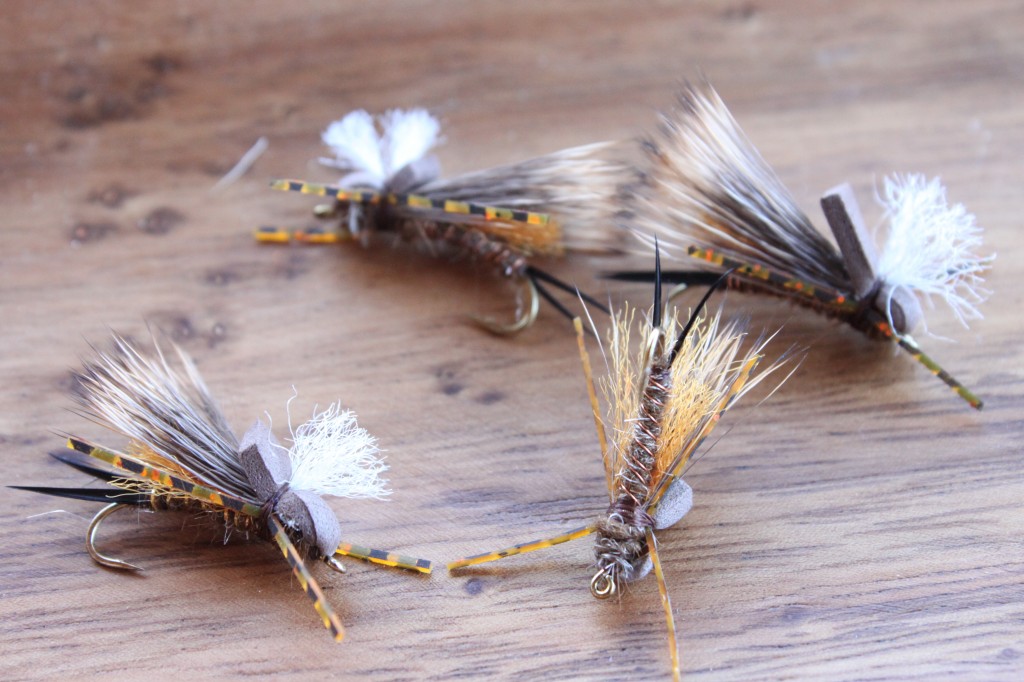 This is a variation of the Mini-Hopper that seems to have taken on the identity of a salmonfly. I would love to know what you think and I believe I will need a name.
Material List:
– Size 10 Hopper Terrestrial Hook
– 6/0 Uni-Thread
– Dubbing (my personal favorite is the Hare-Tron Dubbing
– Goose Biots
– Ribbing – on several I used a copper wire, but a few got some haloshimmer tinsel instead
– Orange Antron for the underwing
– Deer Hair for the wing
– Silly legs
– 2mm Foam
– Something for the post – foam or in this case I had some white polypropylene handy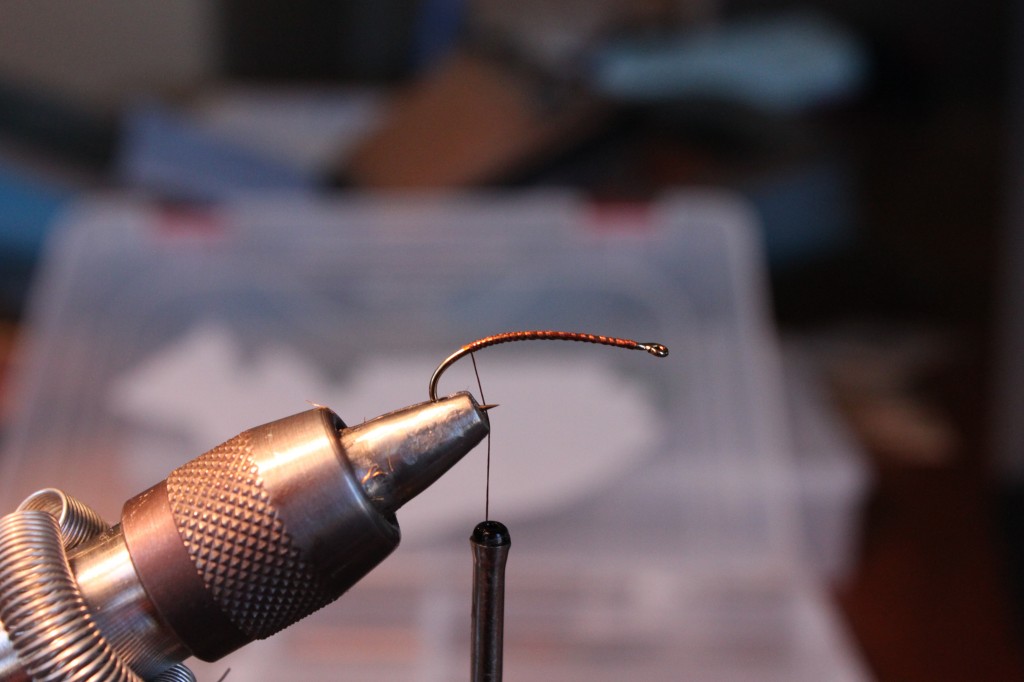 Wrap the thread back to the curve.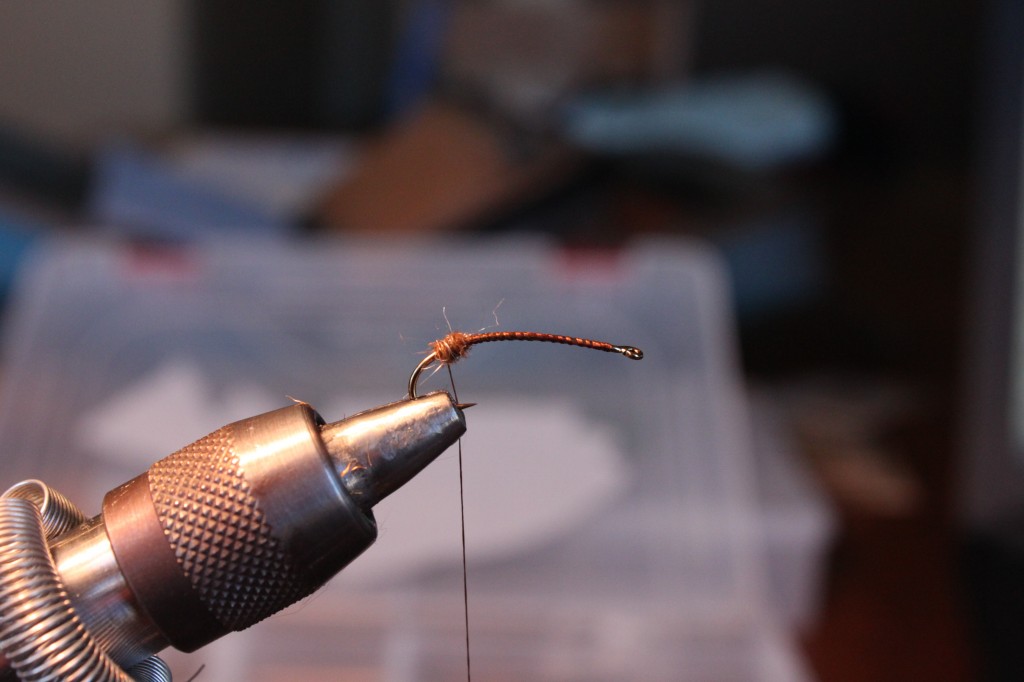 Add a little block of dubbing for a base.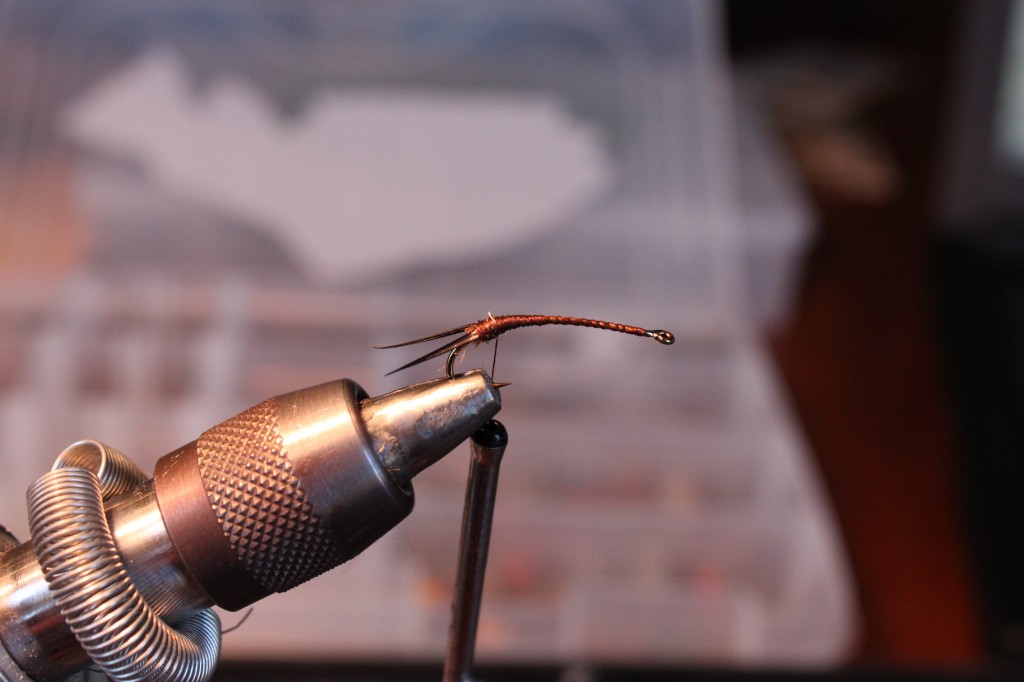 Tie in biots.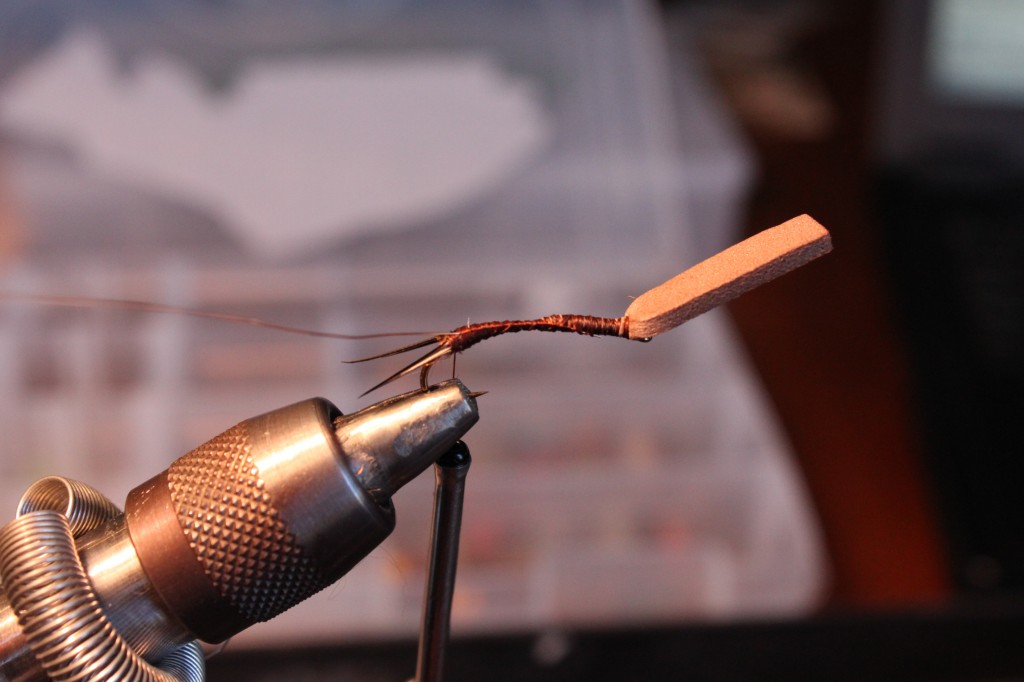 Tie in wire. Wrap forward and tie in foam (roughly a quarter inch wide).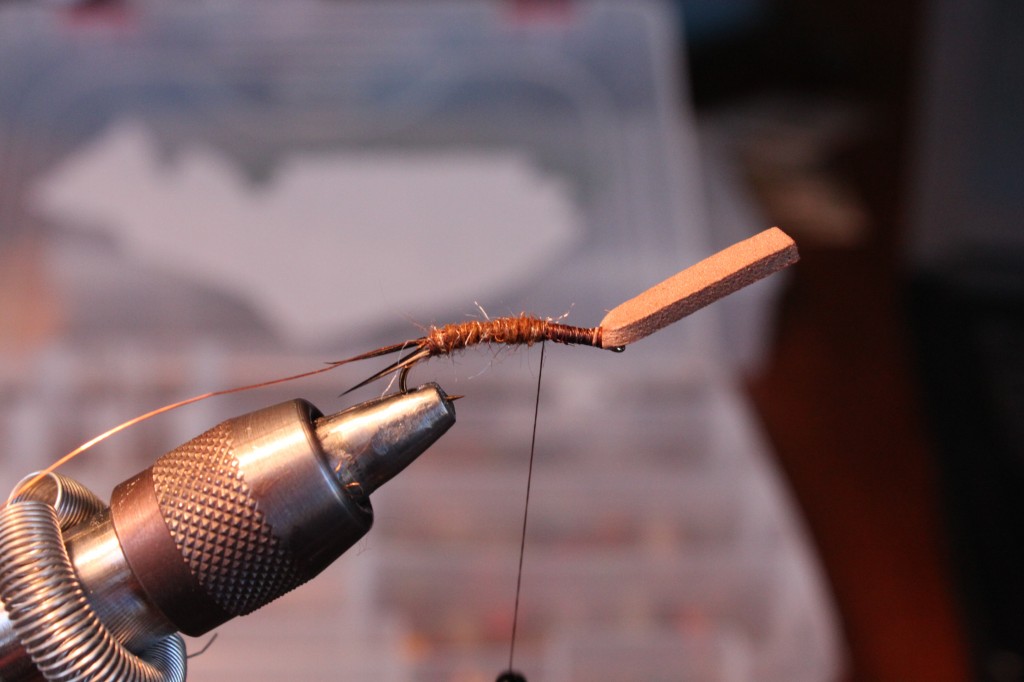 Dub body forward.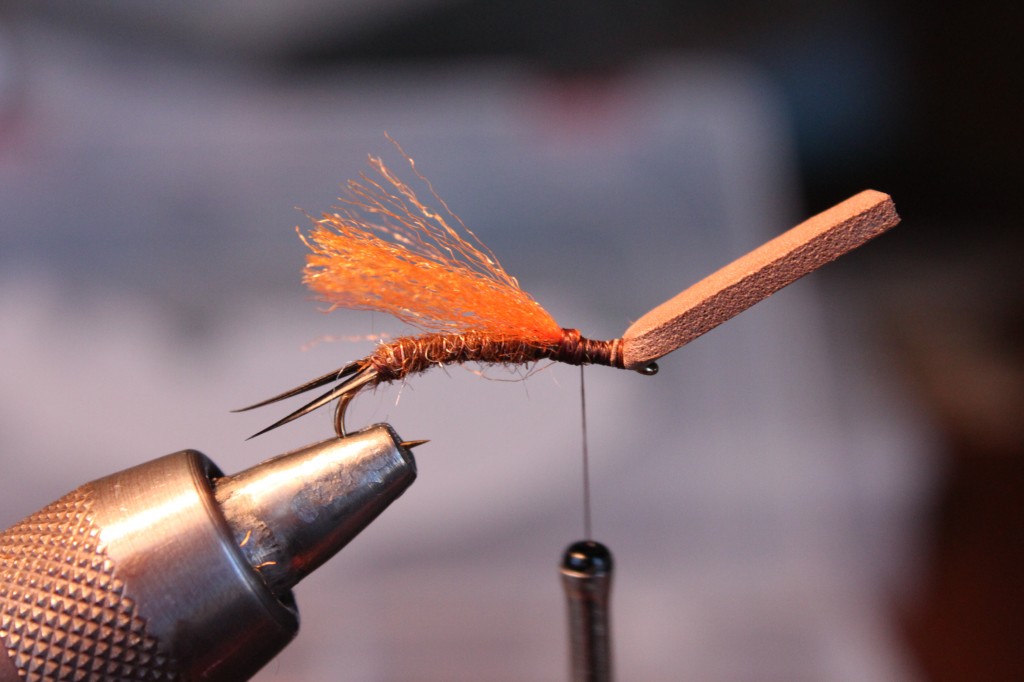 Wrap rib forward and secure antron underwing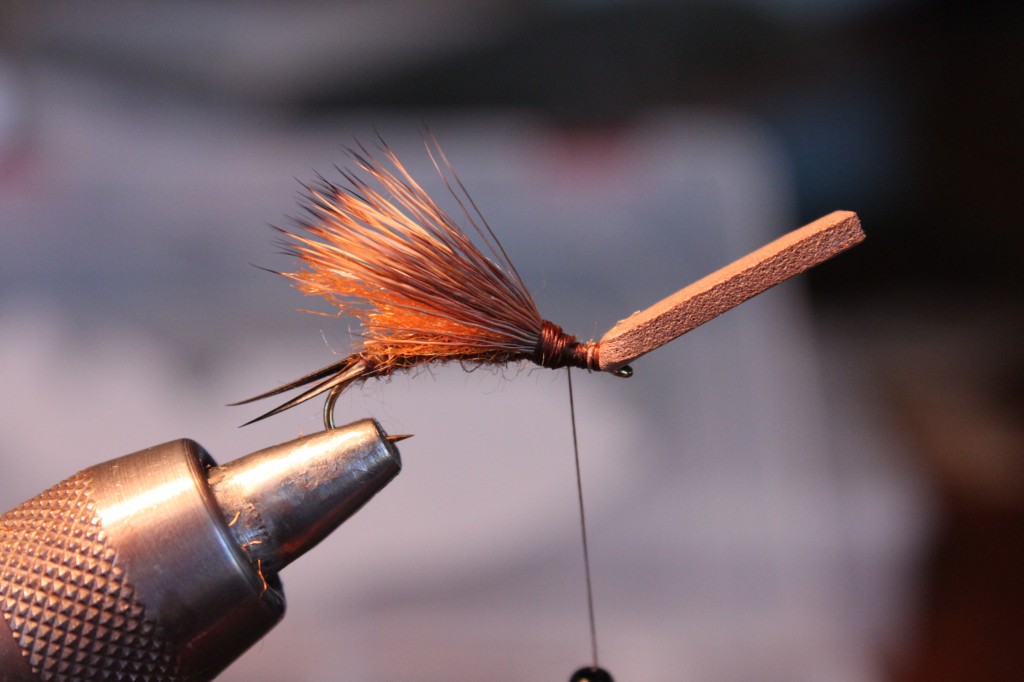 Tie in deer hair wing.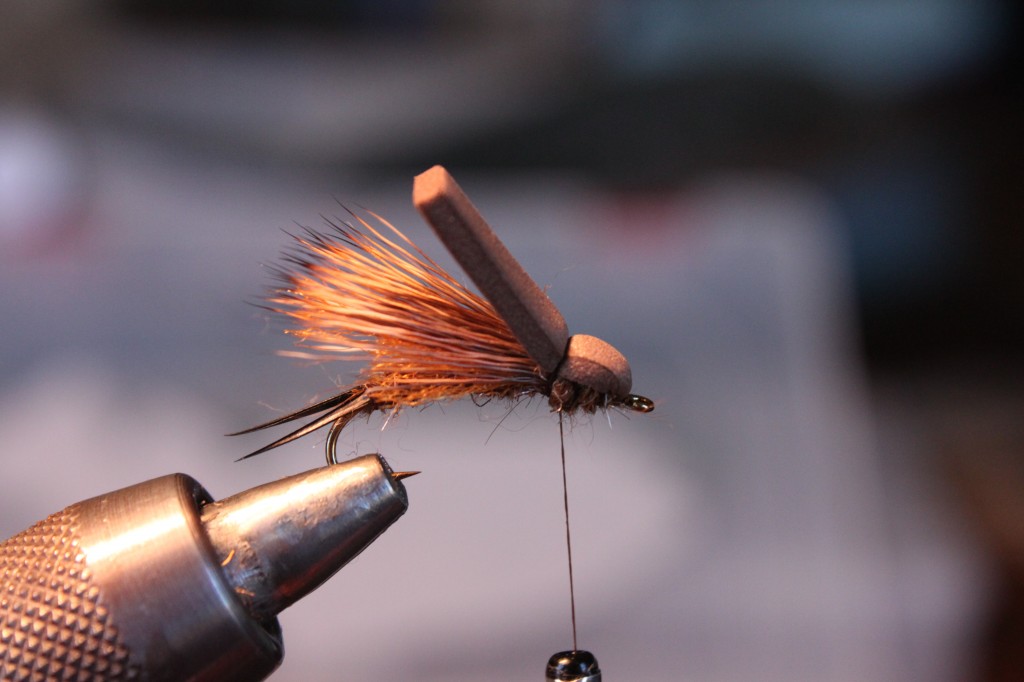 Dub rest of body and secure foam.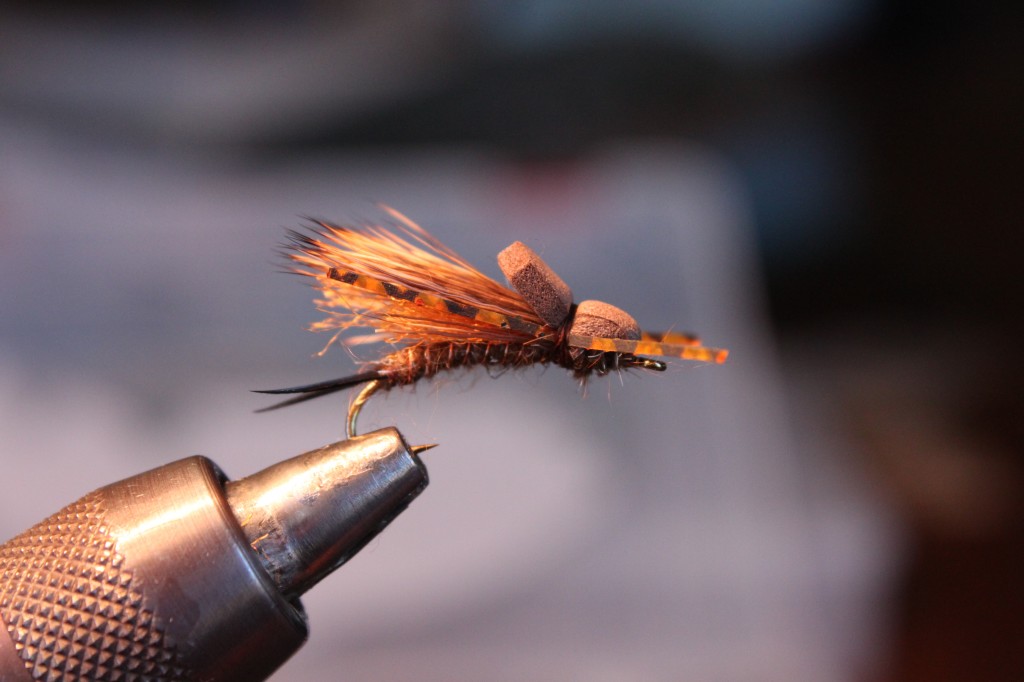 Add legs. In my demo I did not add the post. I think the post will help the fly to be more visible and I believe that foam or poly-yarn will do the trick.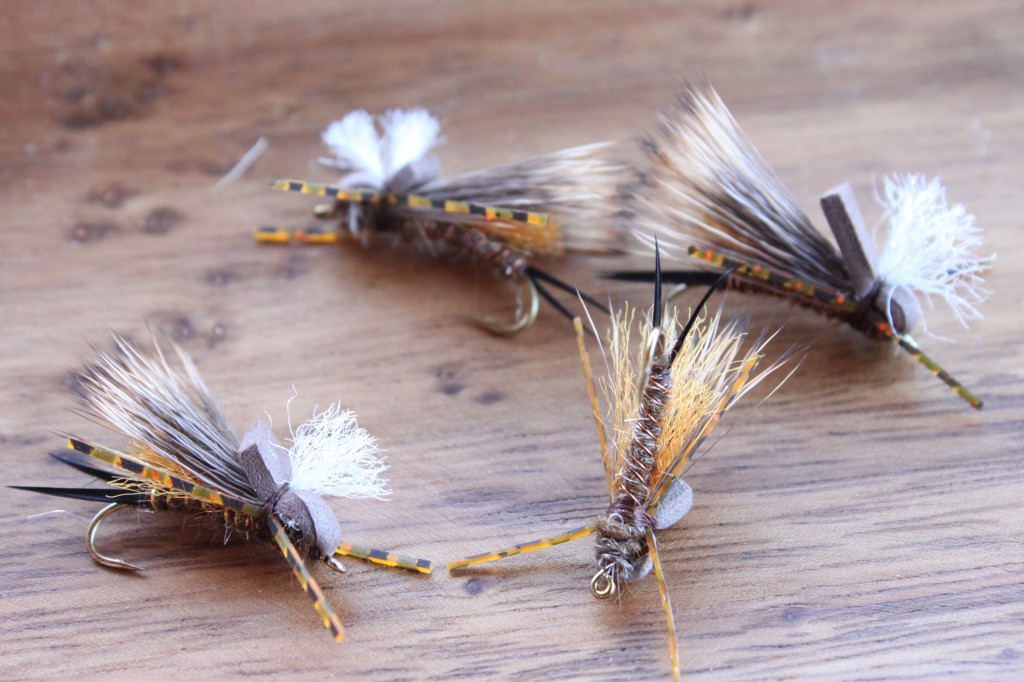 If you tie some up, I would love to hear how they work for you. Thanks for looking.