How to tie the Chubby Chernobyl…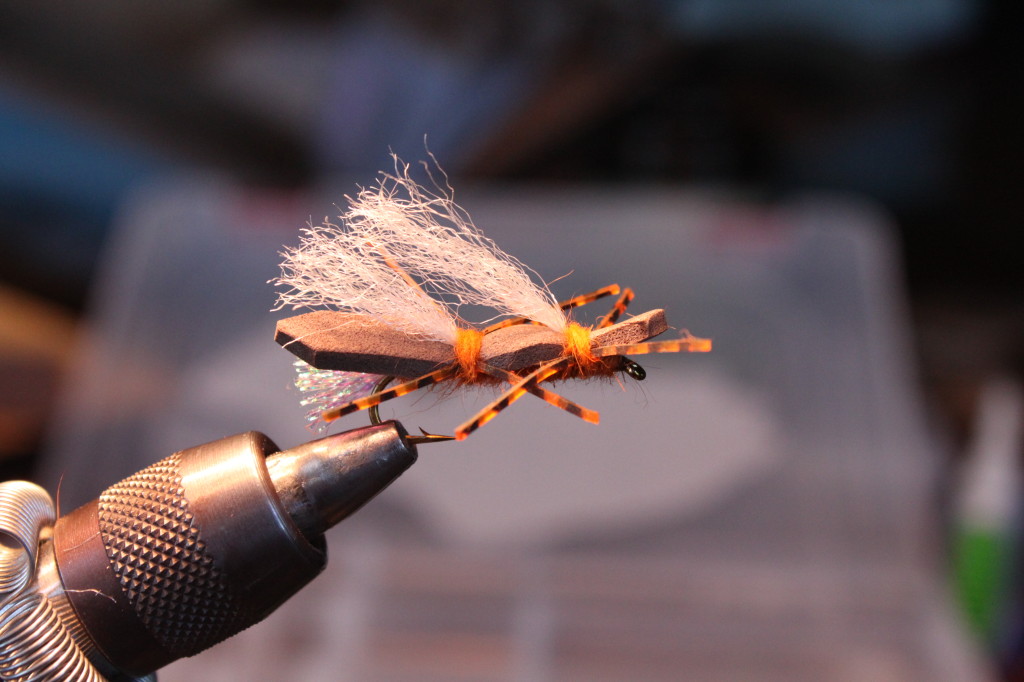 In getting ready for a summer of fishing and a probable shot at the Deschutes River, I have started tying up some of the patterns everyone tells me to have in my fly box. The Chubby Chernobyl is at the top of everyone's list and a half dozen different colors have made their way into my stone/salmon fly box.
Material List:
– #8 Hook
– 6/0 Uni-thread
– Crystal Flash
– Dubbing
– Polypropylene Yarn
– 2mm Foam
– Super Glue
– Silly Legs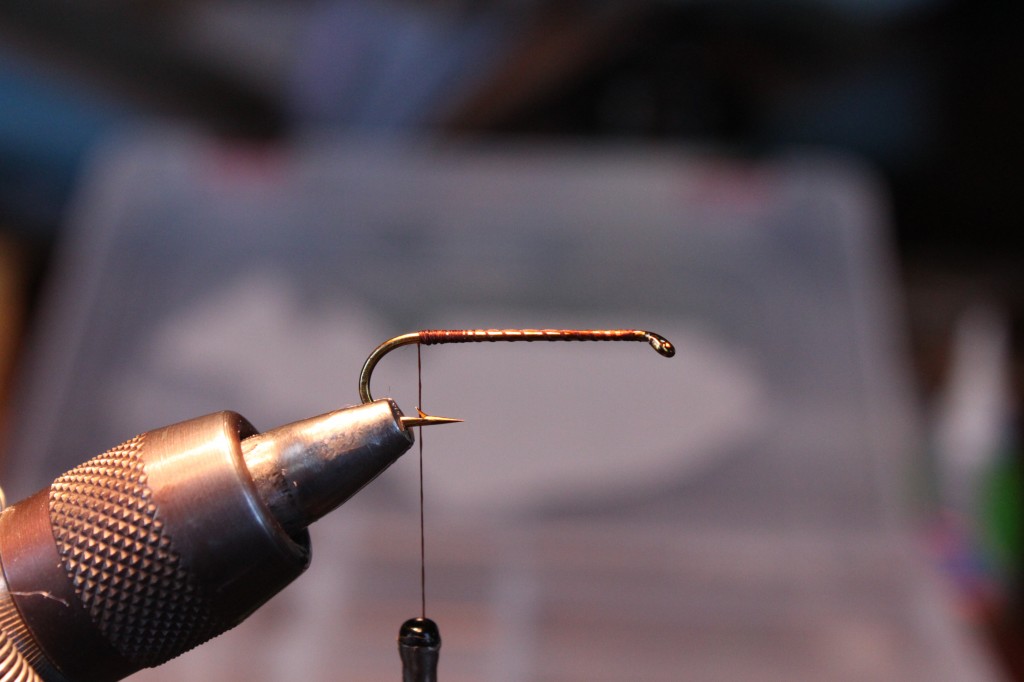 Thread wraps back to the curve of hte hook.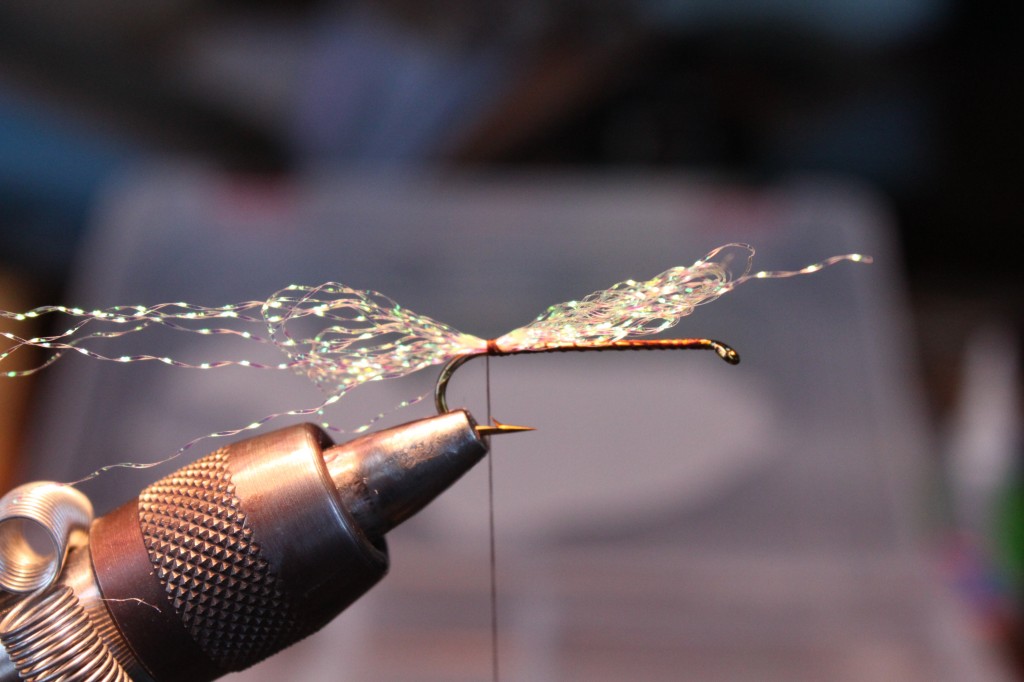 Tie in a little crystal flash.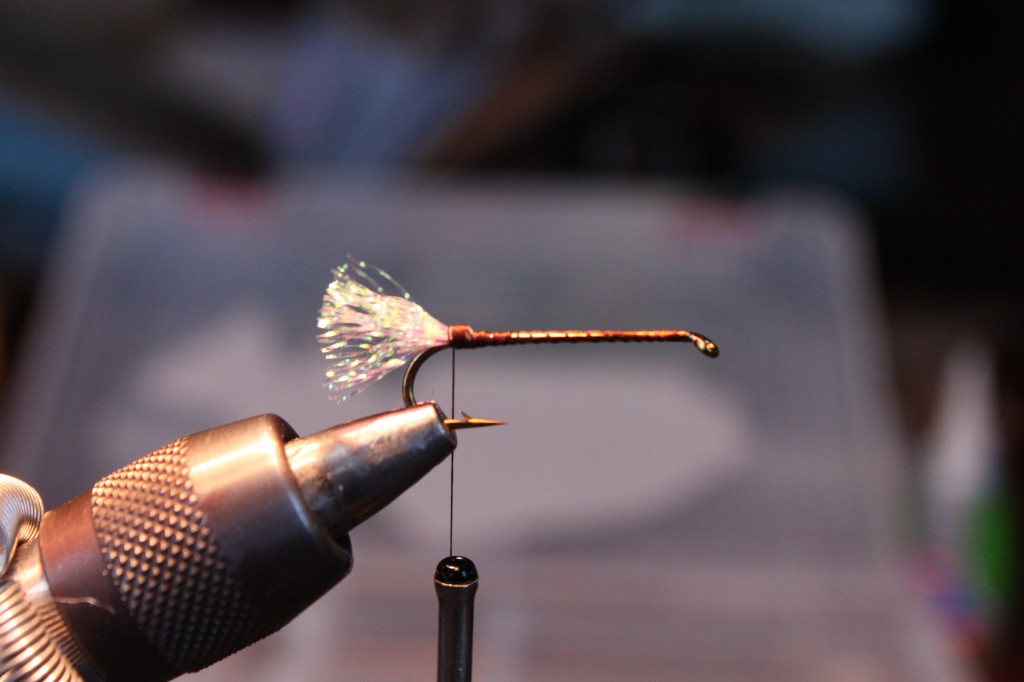 I am a cheapskate and this method doubles the amount of material I can get out of one batch of crystal flash.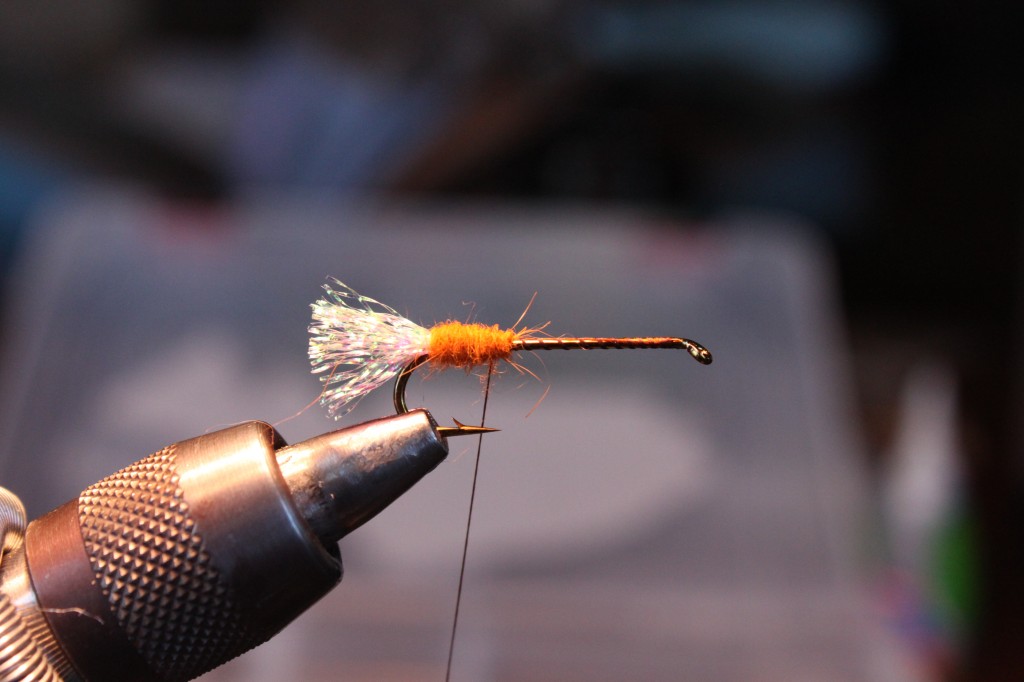 I like a buggy look on my flies so I heavily dub the thread.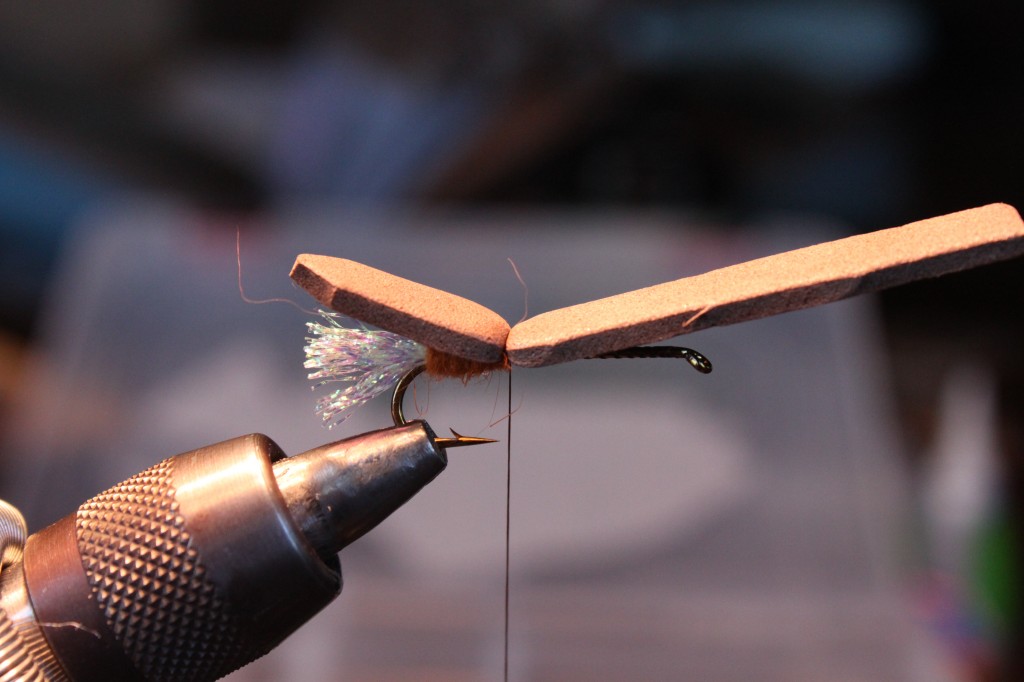 2mm foam strip wrapped securely into place at the point of the hook.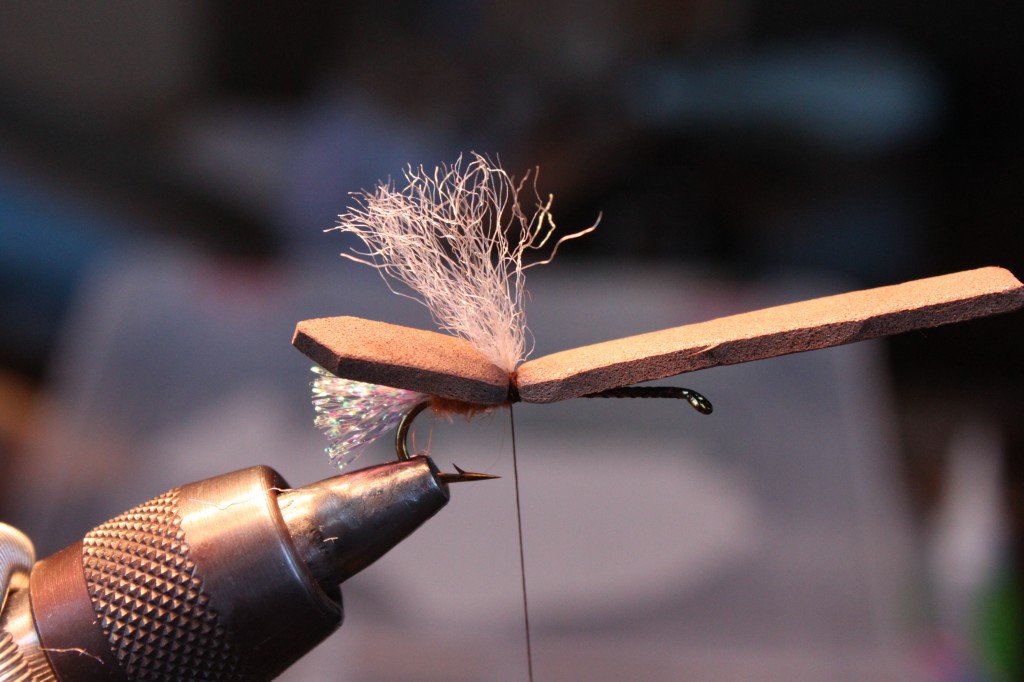 Tie in polypropelene yarn.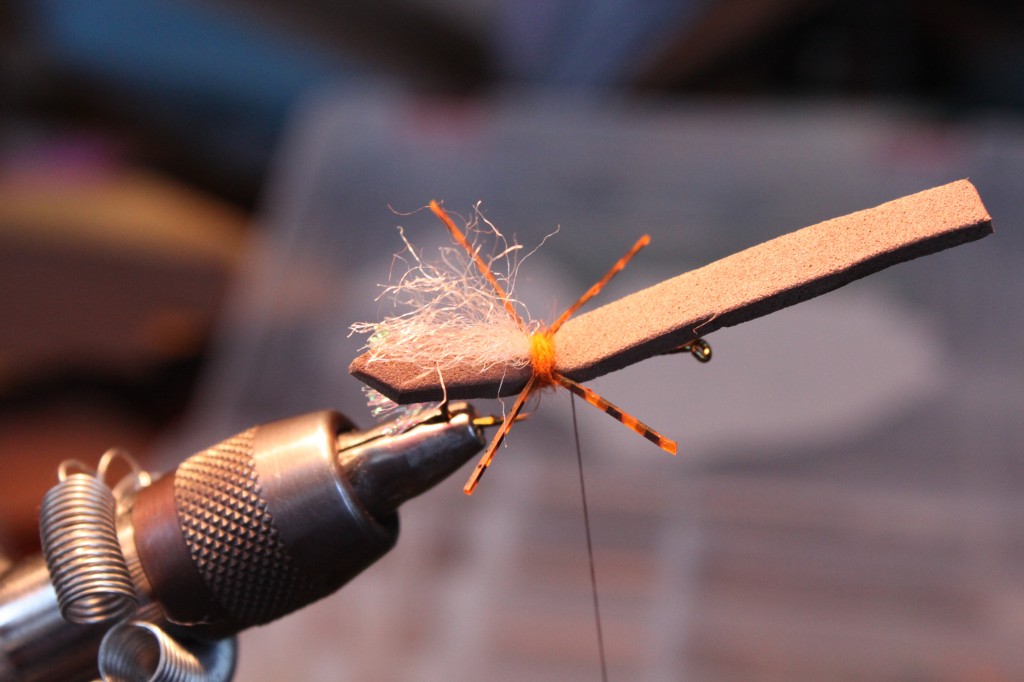 Tie in legs and dub over wraps.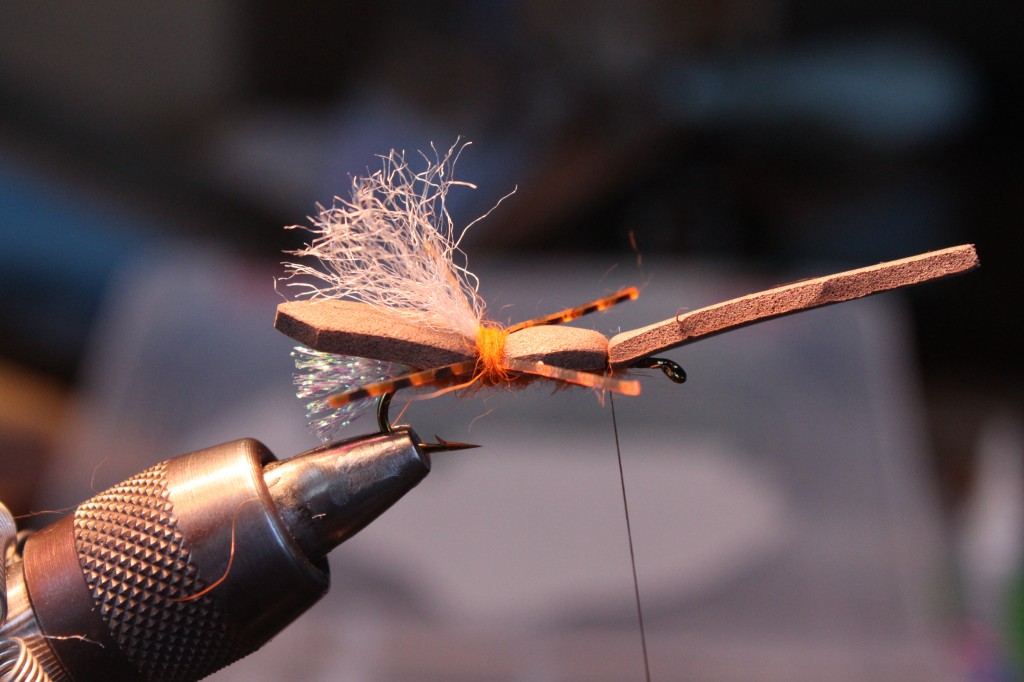 Dub thread, wrap forward and secure foam.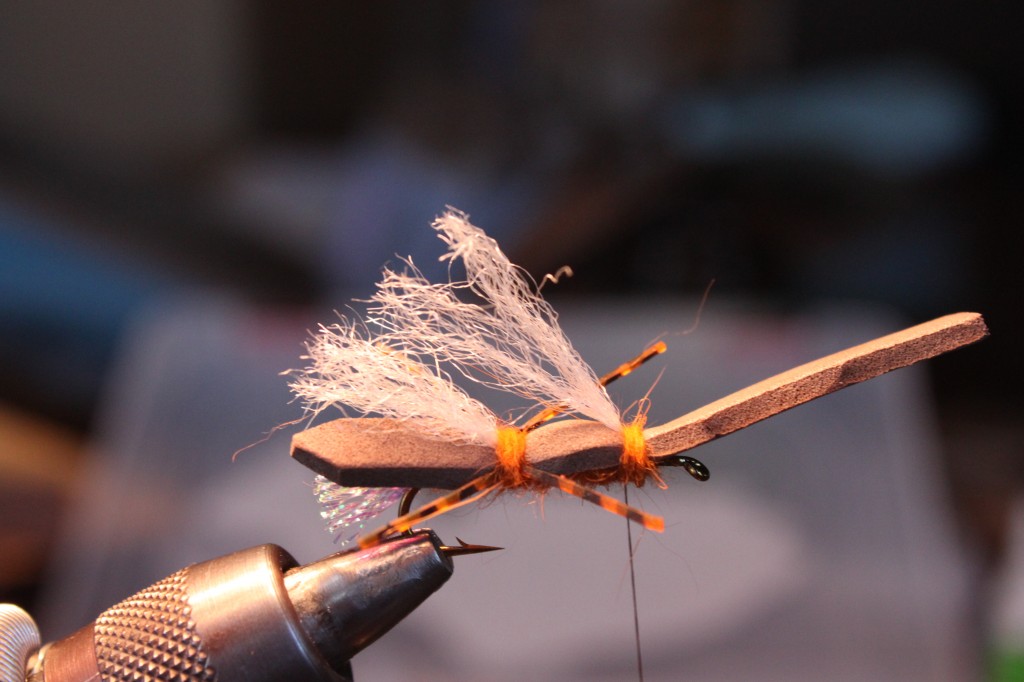 Tie in longer bit of polypropelene wing. (double long as back wing)
Add legs, dub over wraps, whip finish under foam behind the eye of the hook.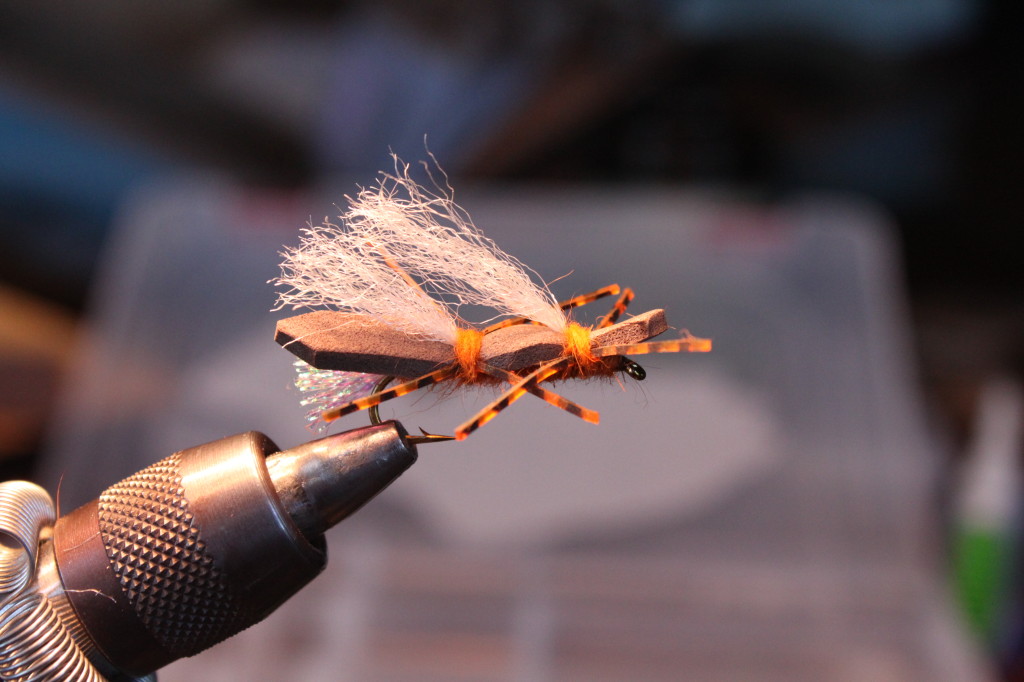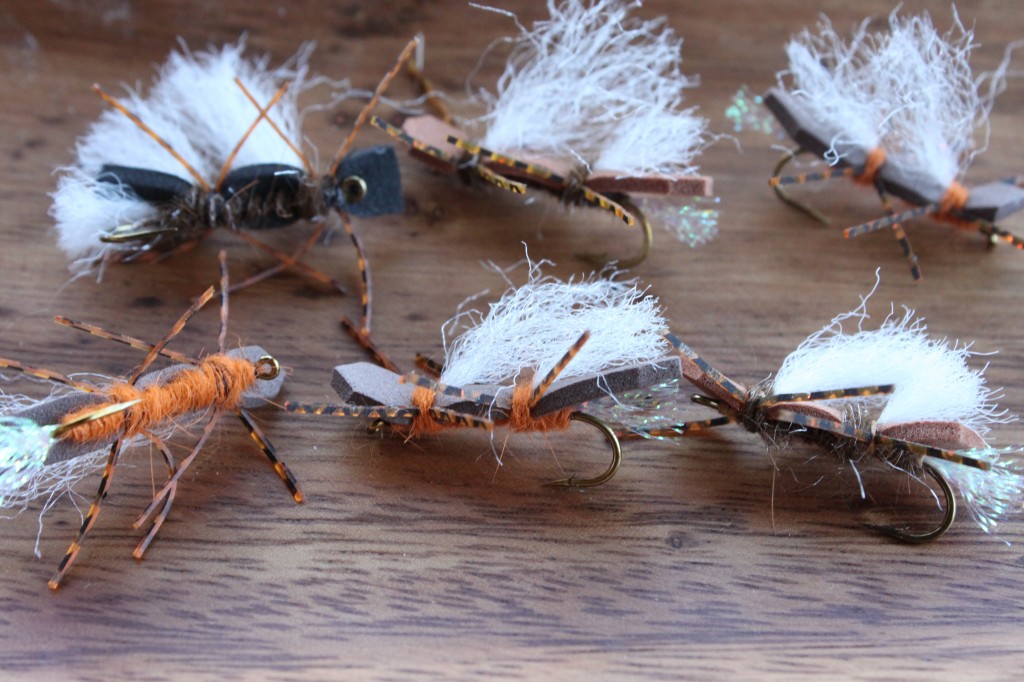 I tied up a couple different color variations and hope these do the trick on the Deschutes.