Fly Tying: The Red Hot
The Red Hot pattern is a simple but highly productive pattern on the San Juan River. The annelids that float down this river are a constant food source for the big trout that swim in its waters. On my last trip to the San Juan, I found that a double nymph rig was a great way to fish this pattern.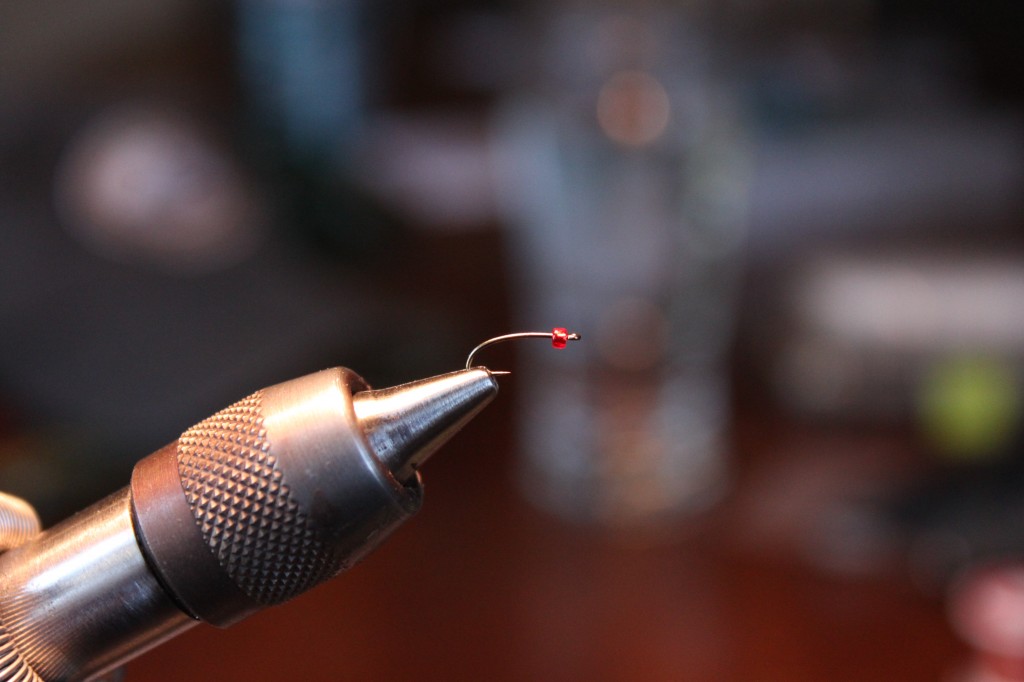 Step 1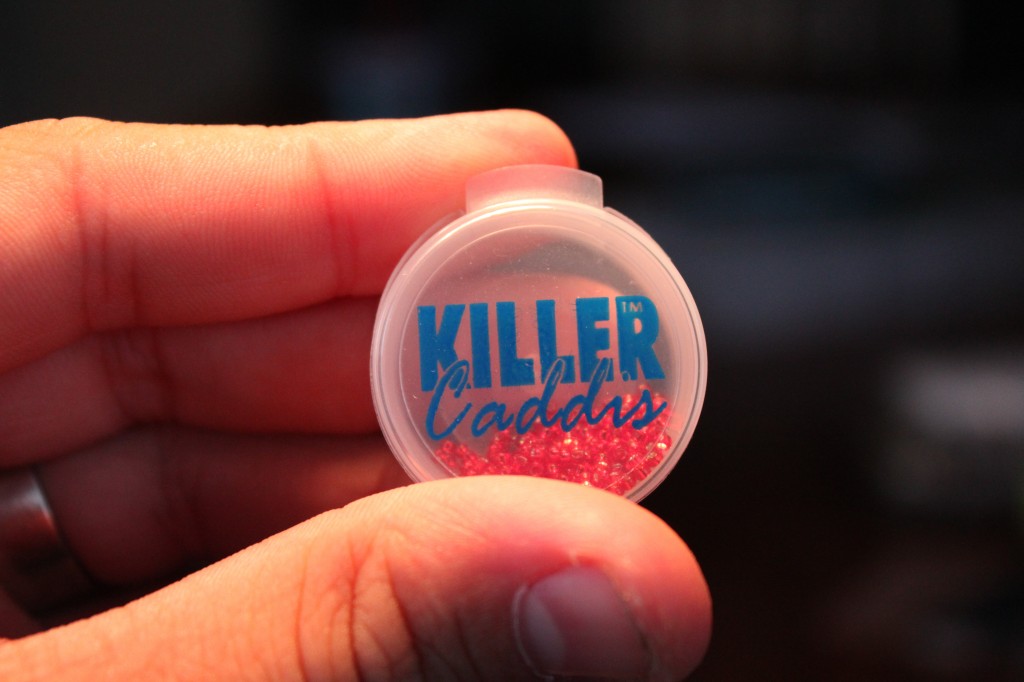 Finding beads that are small enough to fit on a size 22 or 24 hook can be a little bit of a trick. Normally, I would head to the craft store, but even their smallest glass beads are too big for these small hooks. I found these Killer Caddis Beads at Cabela's and they seem work just fine.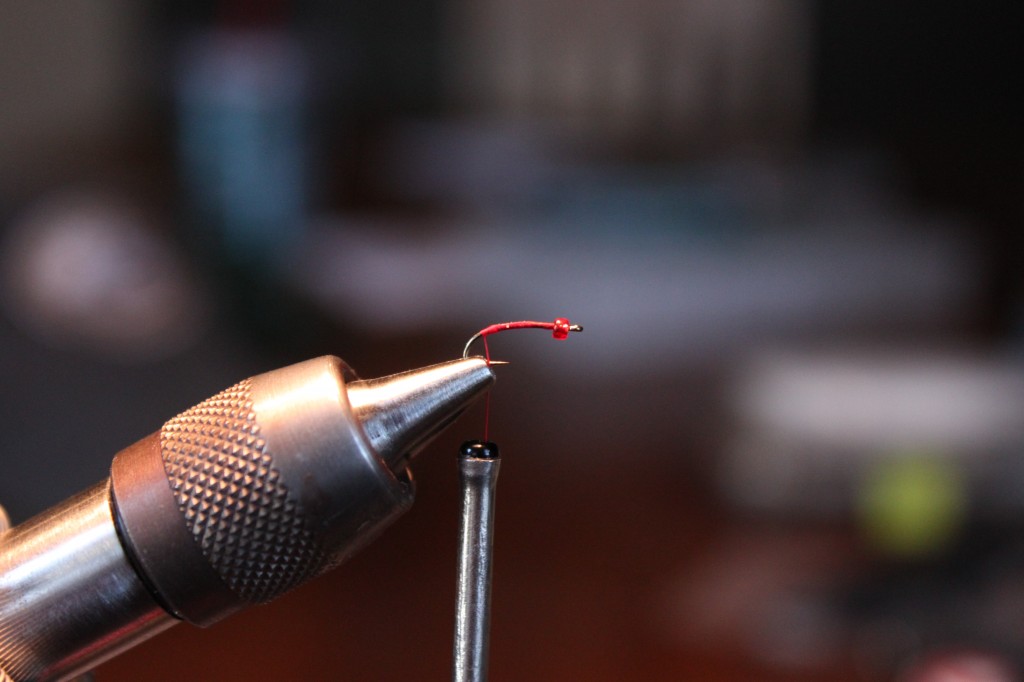 Step 2: Tie on thread. I tend to use UTC 70 Ultra Thread on these small flies.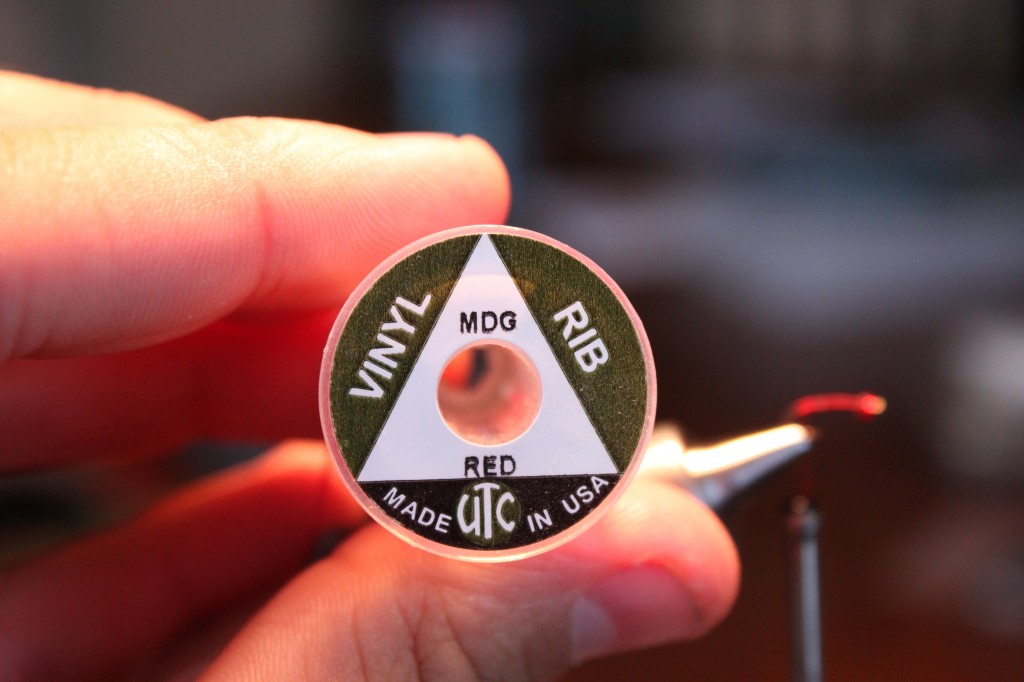 I really like this midge size vinyl rib.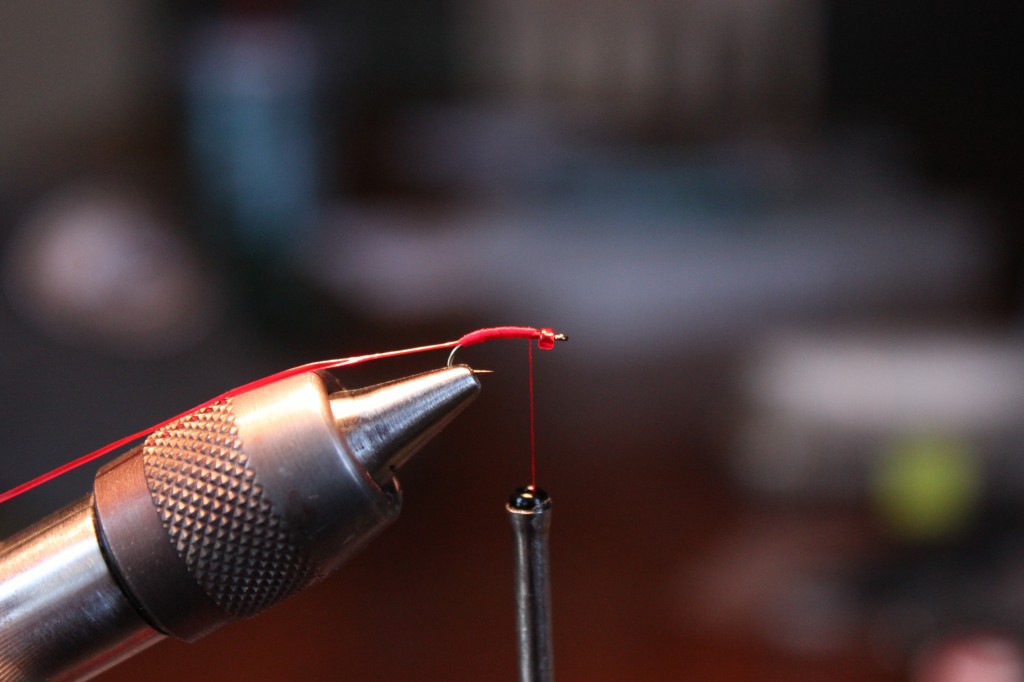 Step 3: Tie in vinyl rib.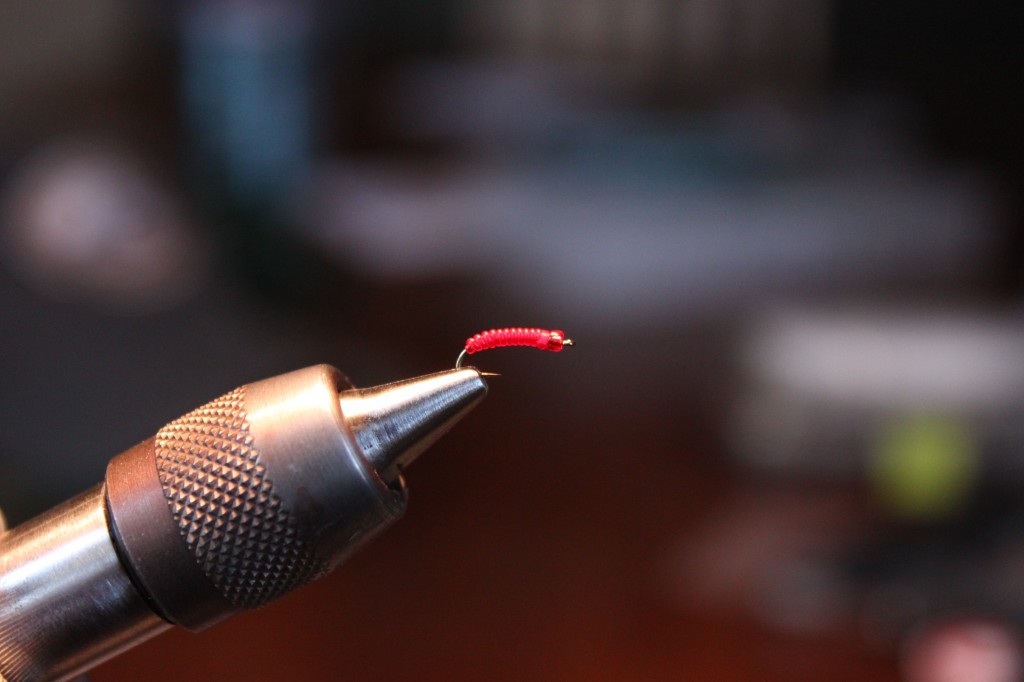 Step 4: The vinyl rib as two sides: a flat and a rounded edge. I like to tie the Red Hot with the rounded edge up as it gives it a more segmented and clean look, but I have seen it tied both ways. Tie rib forward, secure, and whip finish.
A great tailwater fly that is quick and easy to tie. (Note: I think I can easily talk myself into a macro lens…)
The Red Hot is a part of the San Juan Fly collection now available in the Arizona Wanderings Shop.