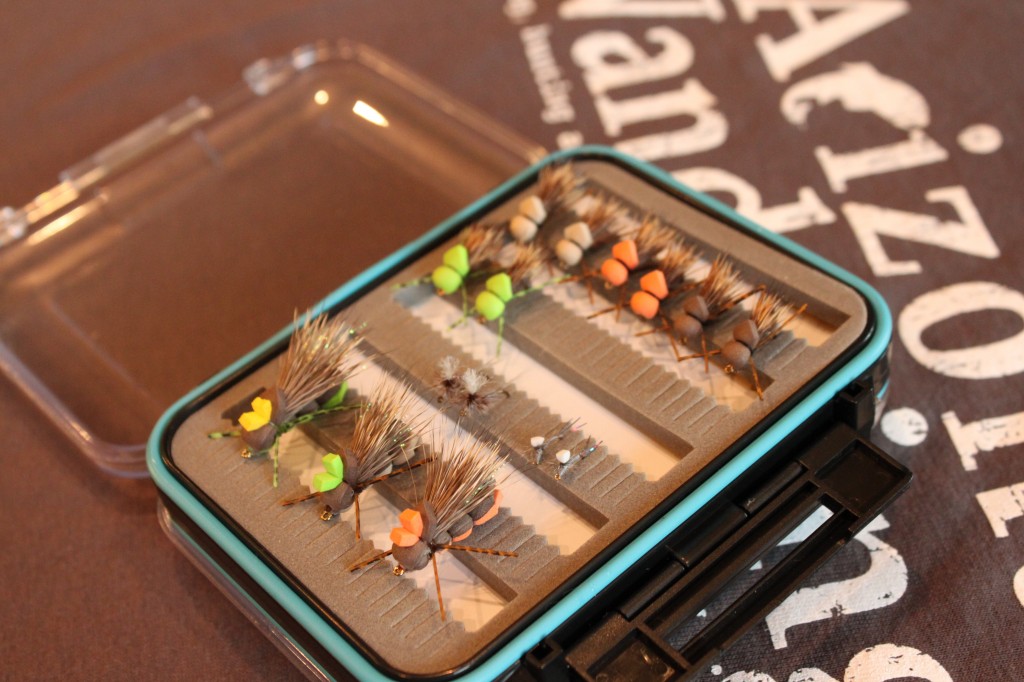 There is still time to sign up for the Arizona Wanderings Giveaway. Don't forget to post an extra comment if you like Arizona Wanderings on Facebook. The giveaway ends on Wednesday and winners will be announced on Thursday morning so make sure to check back in. Many thanks for all the kind words and suggestions, as it is encouraging to know that Arizona Wanderings is not just read by my mother. I hope that the site will continue for many years to come. (comments for giveaway should be made in the original post)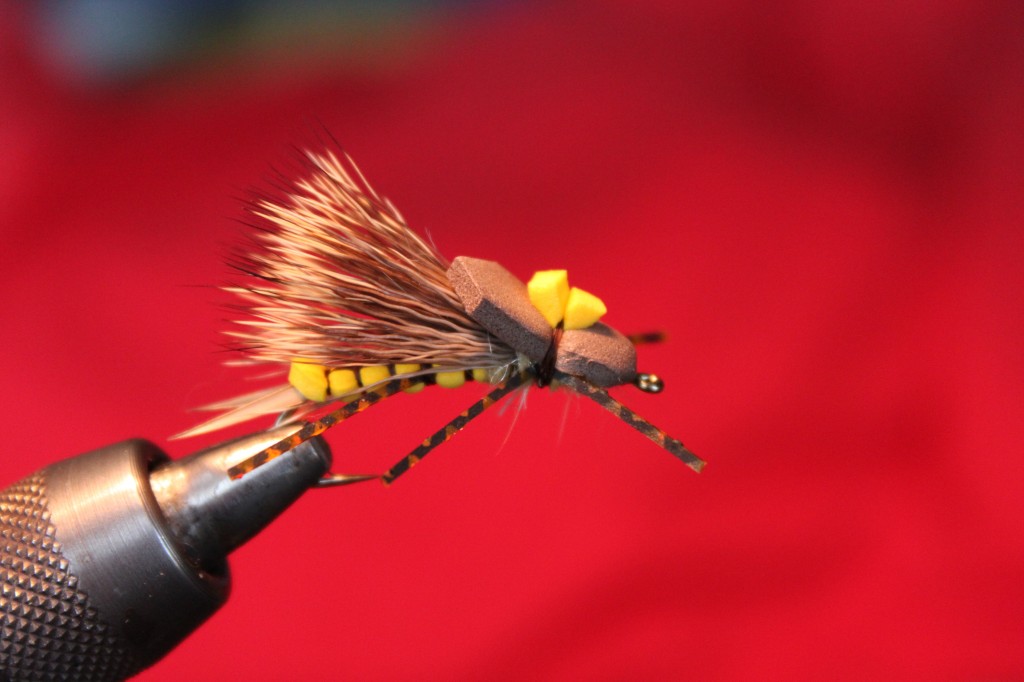 On another exciting note, the Arizona Wanderings shop is seeing a new addition to the fly shop. After some quality time up on the Deschutes this summer and many different inquiries from readers, the Splashything Stonefly makes an appearance in the lineup.
The Splashything Stonefly pattern was created for a trip taken to the Deschutes River in Oregon when the salmonfly and golden stonefly hatches were at their peak. The Splashything Stonefly is a high-floating, buggy pattern tied on a #6 hook. Sold in a 3 pack.
Definitely make sure to have a few Splashything Stoneflies in your box for the next time those big bugs are in the bushes and on the water.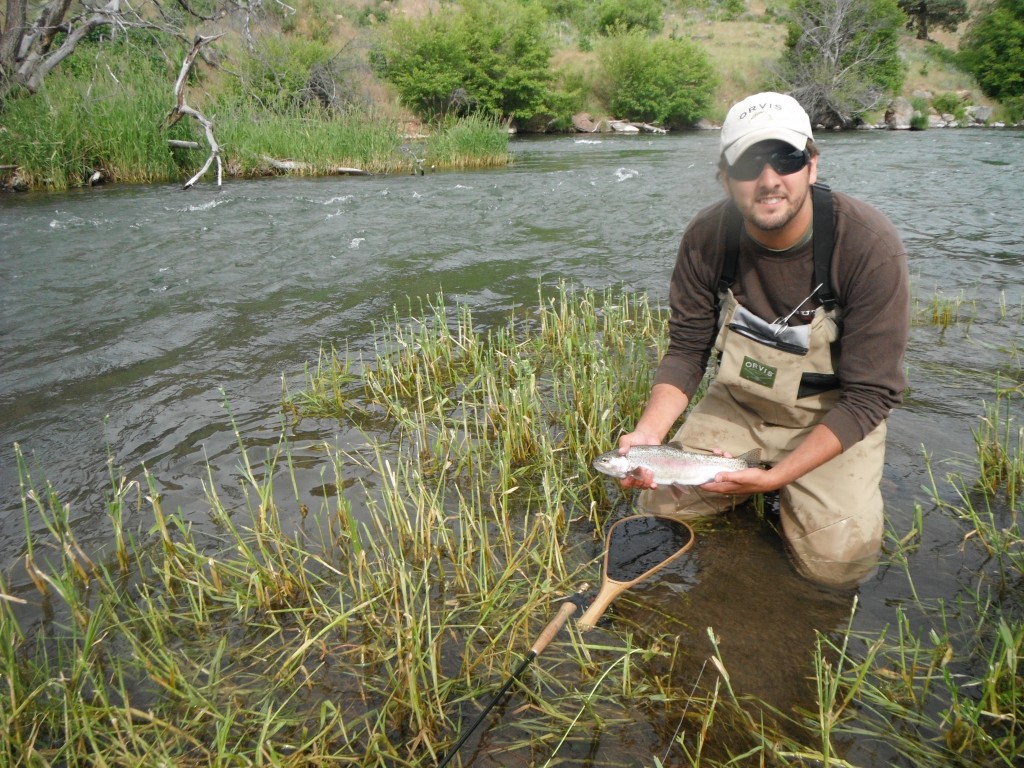 I am hoping to add some more patterns over the next couple of months. I am looking to introduce a San Juan collection that will feature a half dozen or so great patterns for that river. Also on the docket is another ebook which, all I will say, focuses on fly fishing. (Having put it in writing, let's hope I get this thing finished up.)