I did not need much of an excuse to go over and visit with Mike Johnson of Agua Fria Alchemy, but he was kind enough to give me a reason when he picked up one of my shirts (thanks Mike). Truth be told, I have had my eye on his bamboo fly rods that he crafts in "ye old rod shop" for some time now. So after work, I headed over a little early to hit the ponds out back of his house with a new 5 weight TFO rod with the hopes of harassing a few carp and killing some time.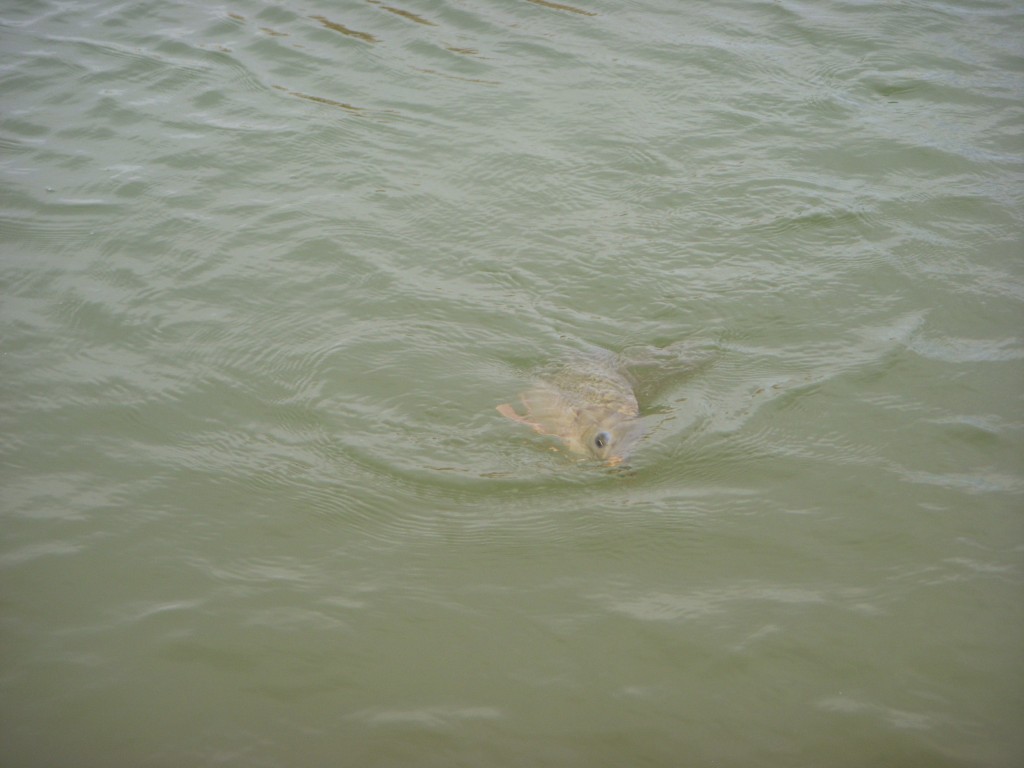 This small carp came out to play after I spotted him right off in the shallows. First cast, he could not resist the green simi-seal bugger and he started to take a little line. I had a hand on him when I realized I did not have my net (it's on the bottom of some remote Rim creek) and at the last second before I had a firm grasp on his tail, he gave a quick kick and stole my fly as a souvenir.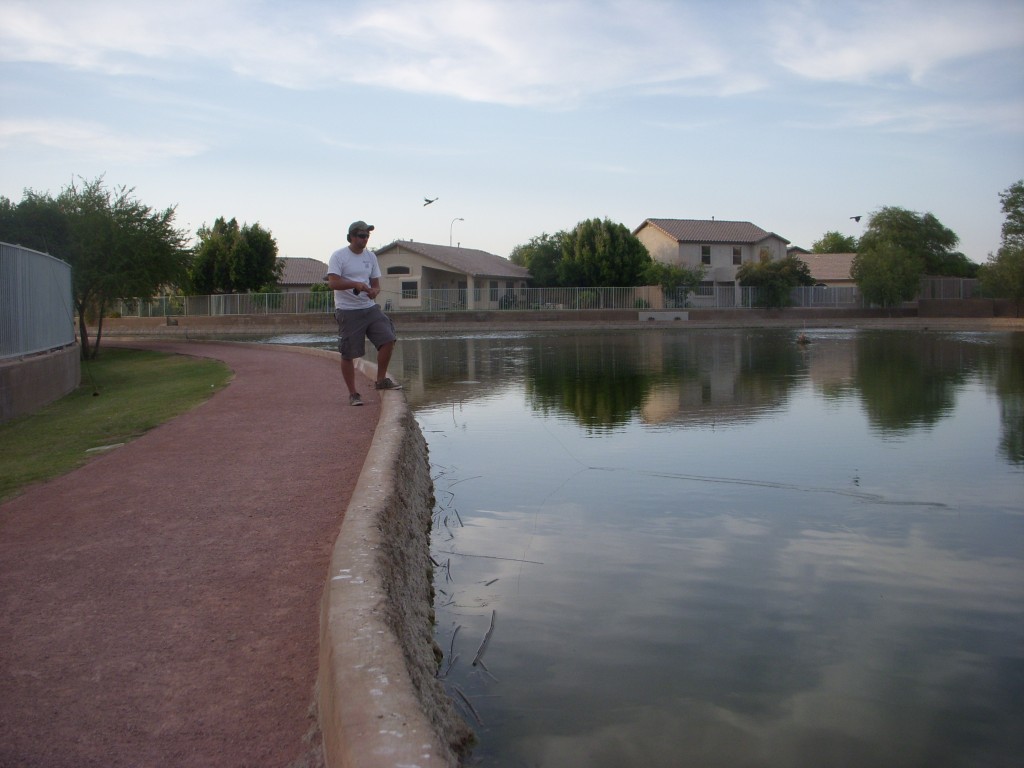 I met up with Mike shortly after that and he let me take the 3 weight for a stroll. Casting a 6 foot bamboo rod was unlike anything I have picked up before. After a few minutes at the helm and getting the stroke right, the line started to straighten out and move a little farther.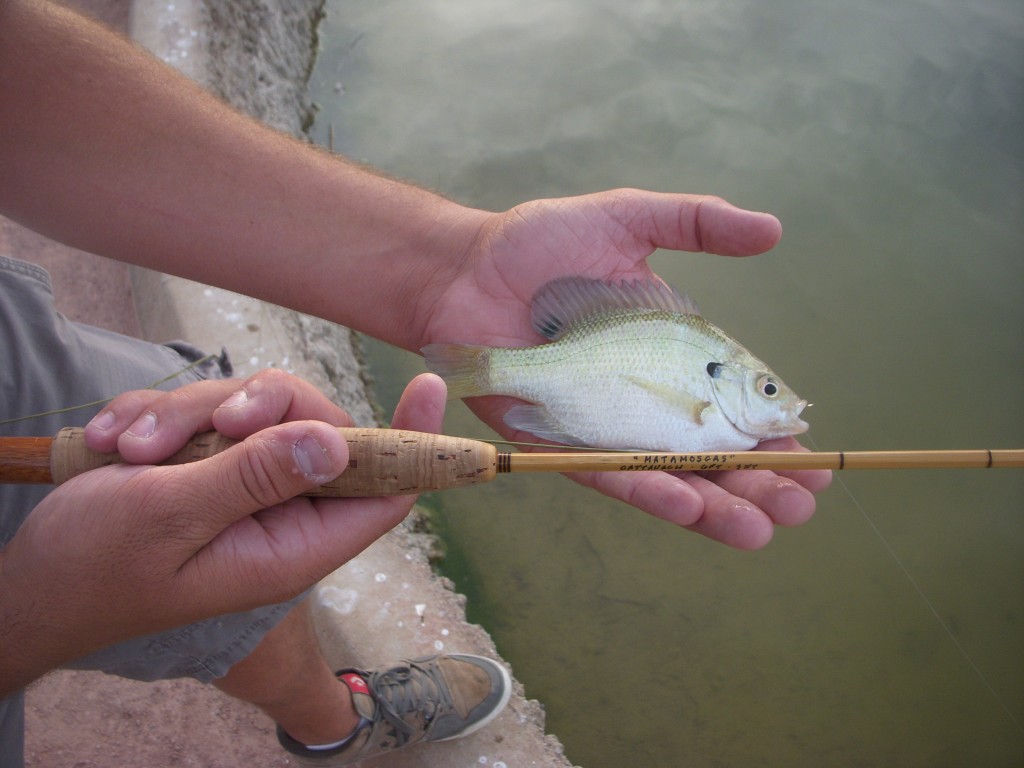 Several of these spunky little fish came out of the dark stuff to feast on the mini-hopper and as the sun started to set we headed back to Mike's house. We sat in the backyard looking at the water and talked about Arizona small streams. We talked bamboo for a good while too, but ultimately it didn't make much difference. I was already sold on bamboo when we were back on the pond. The trick is going to be to sell the wife on the fact that I need another fly rod. I have my work cut out for me…