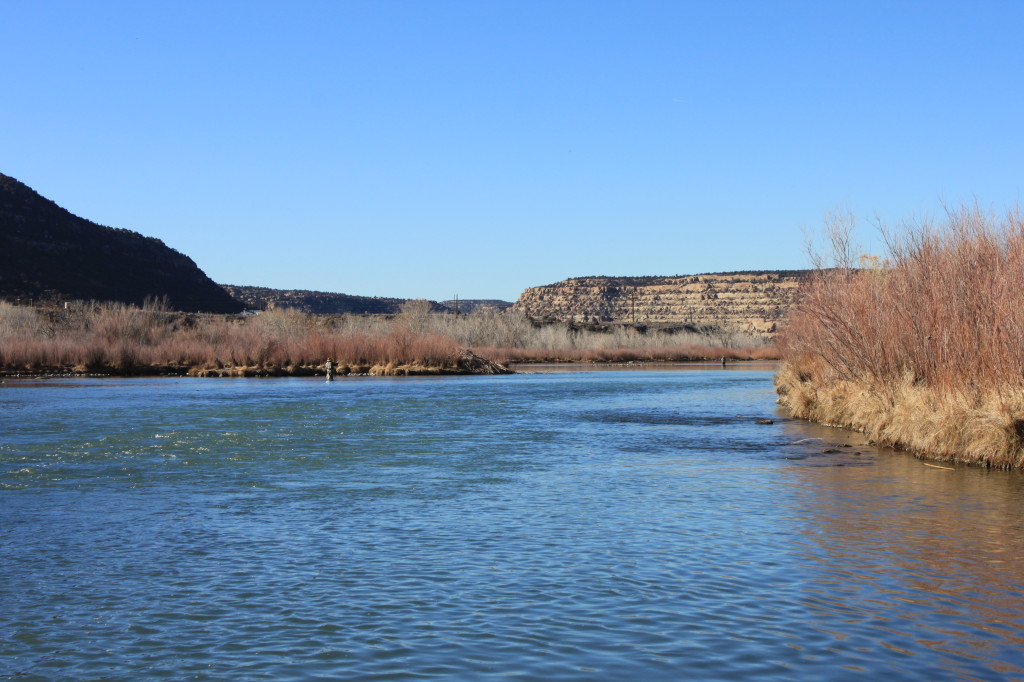 Headed to the San Juan River with my friends Jason and Kristen for a 3 day fly fishing trip. After the recent cold snaps here in the Southwest, we were happy to see the temperatures climbing back up. The first day was a gorgeous blue bird day with plenty of sunshine. We worked our way through the Braids and up to the Upper Flats. Fish came on red annelids, KF Emergers, eggs, and other various midge patterns. There were many small fish due to the recent stocking overload, but I think by next season, there should be a plethora of really good fish.
Day 2 found us checking out a lower section of river, and while my friends were landing several good fish, I struggled to find my rhythm through the day. Although a few tugs on the line, I could not get anything going. Jason and Kristen both landed several beautiful rainbows and even a couple of browns. I finally got on the board later in the day, and towards dusk, found a couple rising fish to cast dries to.
We woke early on the final day and were on the water by eight. Although we still had a long drive back to AZ, we could not pull ourselves away from the water. I worked one deep run in the Braids for a good while and pulled many respectable fish to the net. I tangoed with two really big fish. One broke me off after a short run, and the other, in a heartbreaking series of events, slipped the hook on a shoddy net job by myself.
The whole weekend was a success and I had a great time with Jason and Kristen, who both are fantastic anglers. I ate my weight in beef jerky and had one of the best green chili burgers at Fisheads Cafe. If you get the chance, it is well worth the time to go over and fly fish the San Juan River.