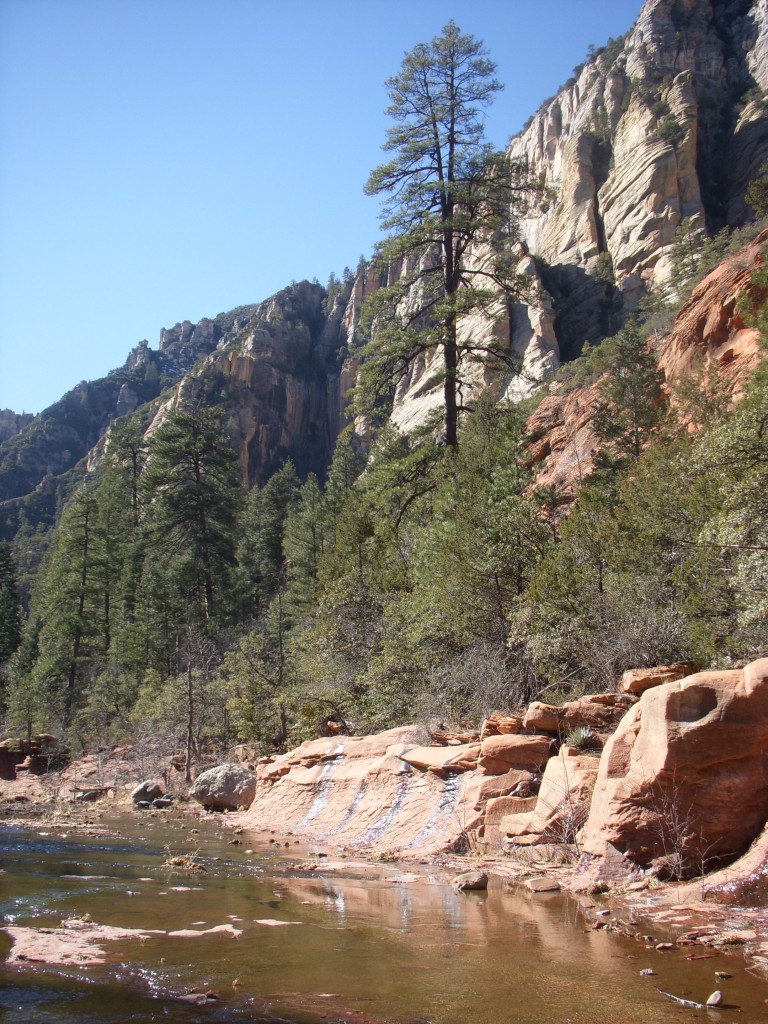 It was one of those days. I am usually the guy up hours before the sun, driving with a cup of hot coffee and a purpose, trying to be the first one at whatever creek I am fishing. The long work week and an even longer Friday night, found the sun already peaking its head above the hilltops as I started up the truck and made my way to Oak Creek for my first day of fly fishing of 2011. Not a great start to the day.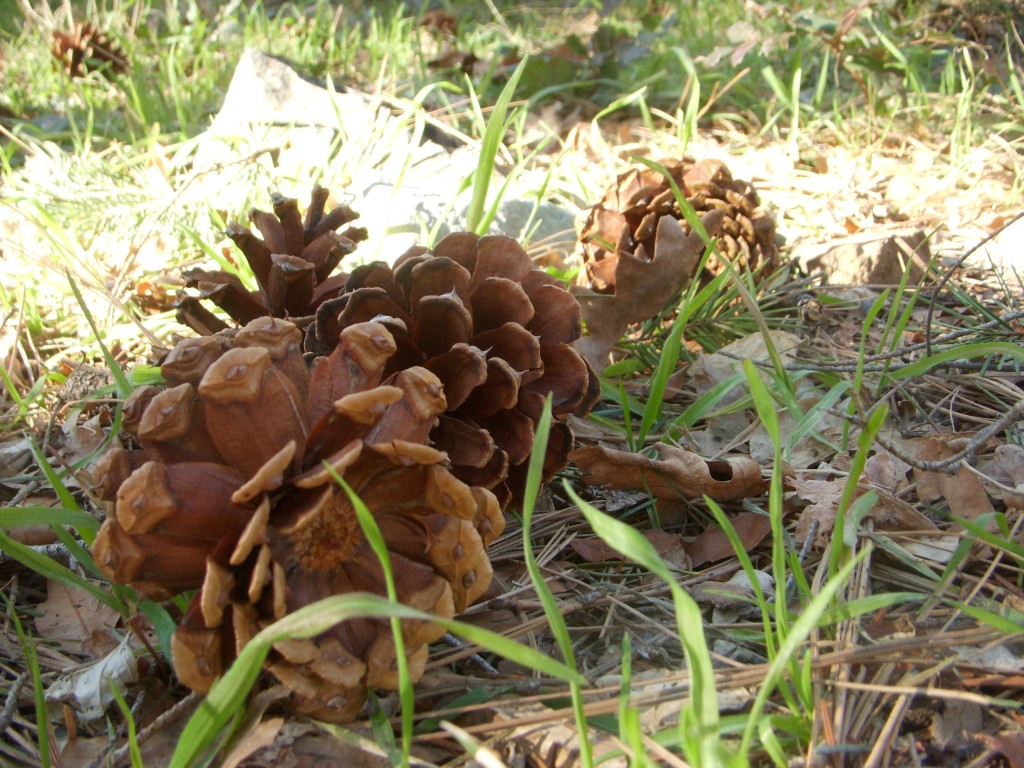 It was the busiest day I have ever seen on Oak Creek. I stay away from this creek during the summer because of the hordes of people who descend upon Sedona and this tiny bit of water. Normally in the winter, I will not see another person all day and it's close proximity to the west valley is appealing. On this particular day I must have seen at least 10 other fishermen and several of them on the specific section of the creek that I was fishing. When fishing for these spooky browns, stealth is of the utmost importance and when there are people everywhere you turn, that can make the sneaking very difficult. My guess is that the first warm day of the year had brought fishermen out of the woodwork and straight to this small creek.
I fished all day and I fished hard. The canyon warmed nicely and must have been in the 50's during the warmest part of the day. Bugs were plentiful, but the fish were not. Mayflies were in the air and under rocks. Sections of the creek were covered with caddis casings ready for spring time temperatures. Spiders and butterflies, were everywhere on the banks of the river, while the water was clear and not too high. I cycled through just about every fly in my box and then did it again. Nothing seemed to peak any interest.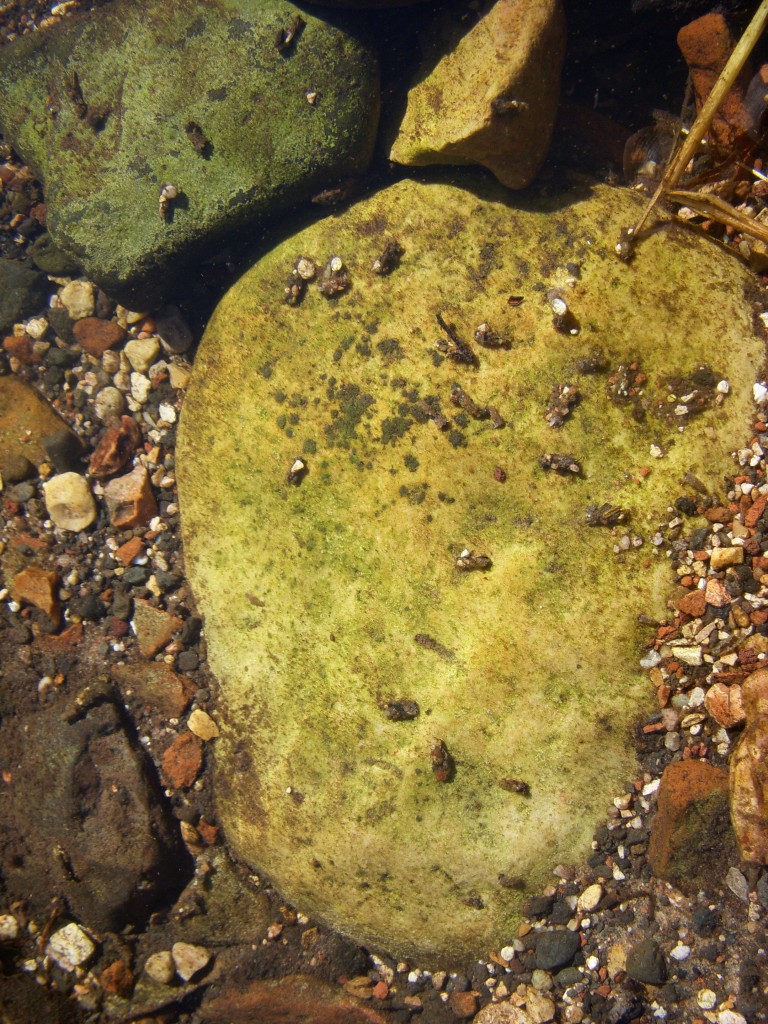 At the end of the day, I sat on the tailgate of my truck eating a bowl of Easy Mac contemplating the happenings of the day. I have not been skunked in quite a while and the little action I had experienced throughout the day was disheartening. I had seen several fish, moved a couple of them and only had one solid hookup through the whole Saturday. To call the day "slow" is an understatement. But after everything, getting to the water late, forgetting my Gink and one of my key fly boxes, seeing tons of people on the water, and no fish to the net, it was a good day.  Life is kind of like that. Everything may not go exactly the way you had planned it, but ultimately it is the journey along the way that makes it worthwhile.