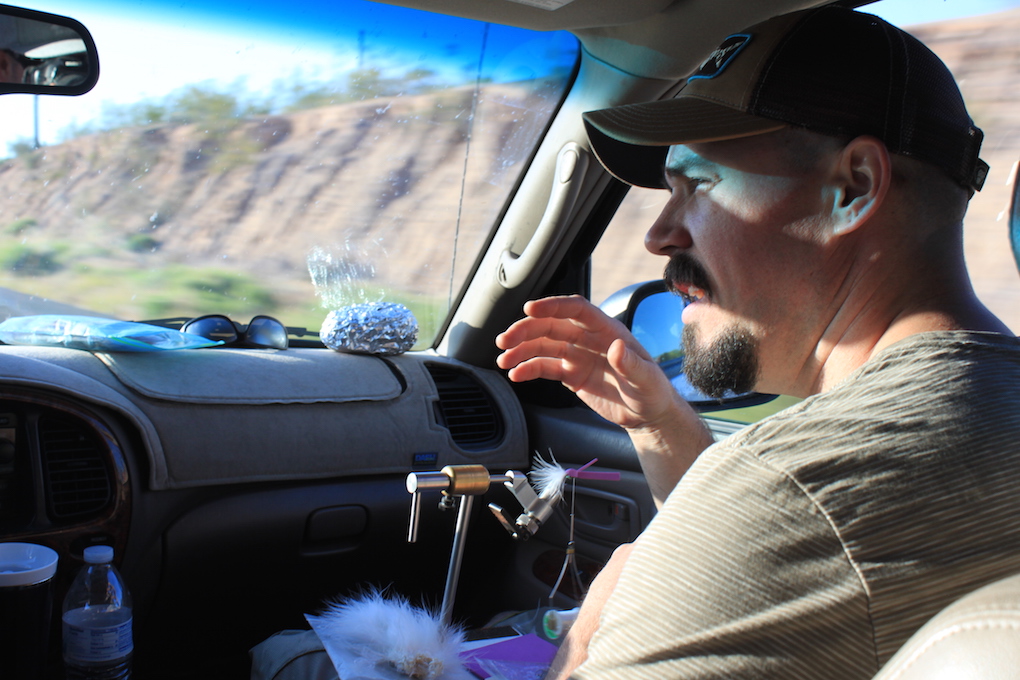 For the third year in a row, we've made the trek north past the bright lights of Vegas, through the wasteland that engulfs route 95, all the way to the desolate banks of Pyramid Lake. Alex tied flies in the passenger seat while conversation flowed between the four of us. Stopping only for gas, gummy bears, and coffee, the 11 hour all-night drive zipped right by, and we spent Thursday, Friday, and Saturday hucking sinking lines and watching bobbers.
The fish were few and far between this trip in comparison to years past. We endured flat calm days, 4′ roller days, and stories about how "you should have been here yesterday." We ate like kings, slept like babies, and fished like addicts from dawn till dark. Here are some photos, until next year.
Check out Alex Landeen's report, who has so accurately described what fishing Pyramid Lake is all about.