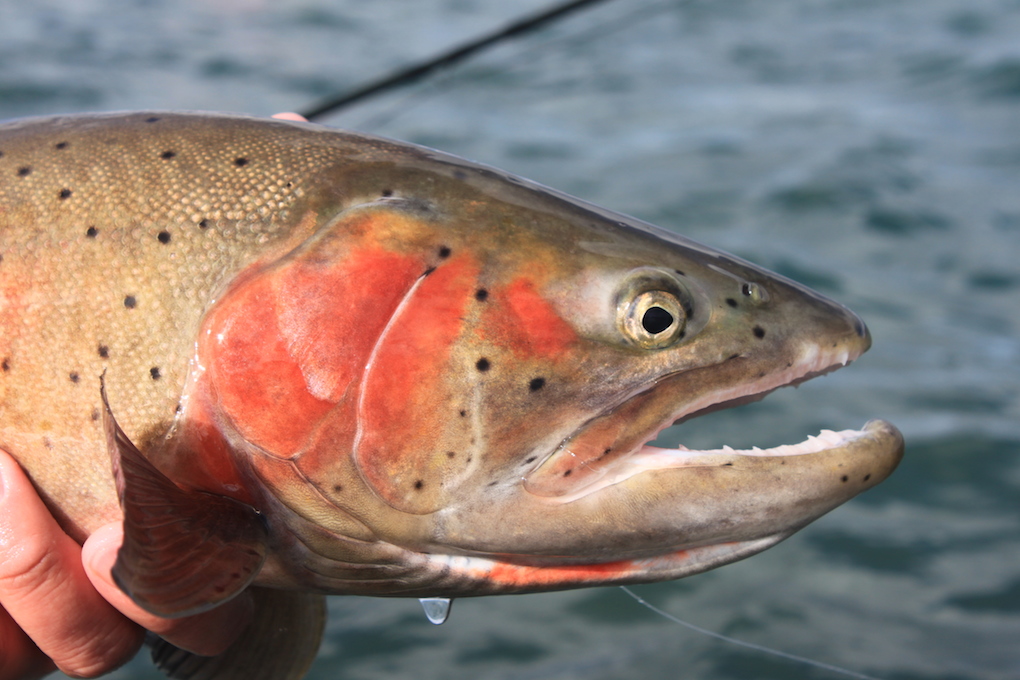 The sun was just starting to go down as we packed up the last of the gear in the back of the truck on Wednesday evening. We turned on to the 93 and set our sites first on Vegas and then to Reno. The conversation was entertaining to say the least, but around 1am things got quiet and passengers started drifting off to sleep. We made good time and we positioned our ladders deep in the lake sand and were ready when the sun started to come up again.
Then we spent three days fishing in the howling wind and cold water of Pyramid Lake. The fishing ebbed and flowed as it normally does. We bounced around to different beaches, and ultimately found a couple spots that gave up some nice fish. No true 15 or 20 pound monsters came to the net, but overall we were pretty happy. Most of our fish came on heavy sinking line and beetles being stripped along the barren bottom of the lake.
What stands out more to me about this trip was the atmosphere. We had good food and laughed to the point of exhaustion. Couldn't ask for much more than that. Here are a couple of pictures from my camera.
Also check out: