Rambling Review – Black Bear Fly Fishing 2/3 wt Fiberglass Pack Travel Fly Rod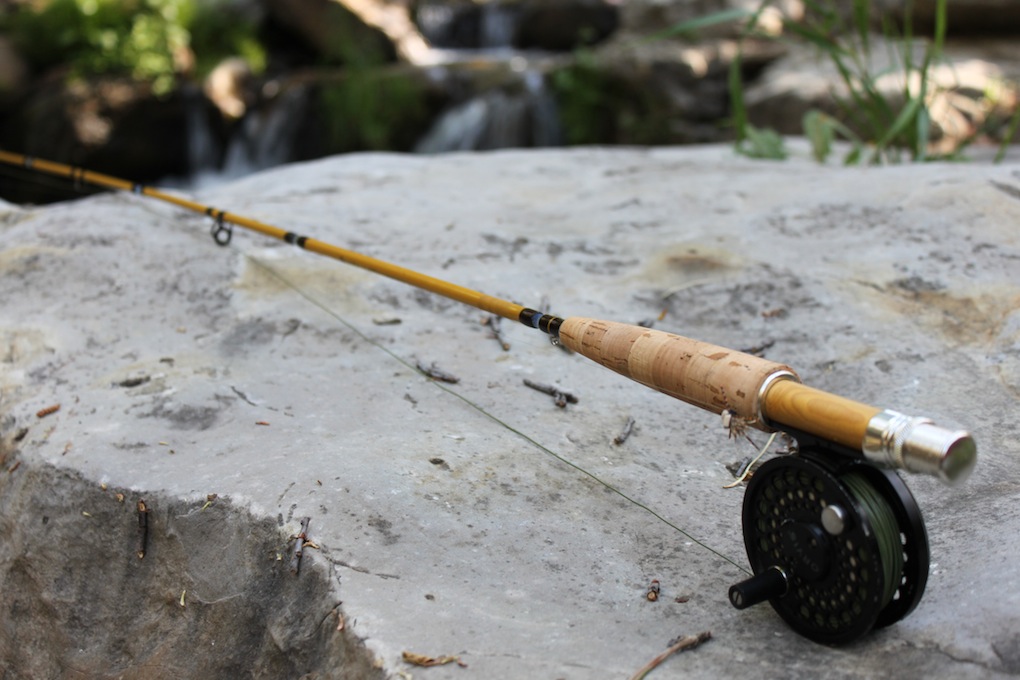 Why:
So last year, my wife and I were planning our first trip to Europe. As is usually the case when we are planning a vacation, I started researching fishing opportunities and I found a great place in Ireland that we were going to stay at and fish. After researching quite a bit on internet, we find out about the impressive cliffs; the Cliffs of Moher. So of course, I made to plans as well to visit Ireland's most impressive cliffs and to visit all of Ireland. Because of this, packing right was important. The difficult thing was that we were only going to be taking backpacks with no big luggage to carry around so whatever fishing gear I was going to take had to fit in my Gregory Z55 and I was literally going to have to carry it all over Ireland. So, small was key.
I looked at many "travel" and "pack" fly rods and there are some really nice options out there, but if you are looking for one of the smallest pack fly rods, the Black Bear Fly Fishing 2/3 wt Fiberglass Pack Travel Fly Rod is worth your time.
First impressions:
8 pieces – You read that right. This fly rod breaks down into eight 11″ pieces which when all fitted together gives you a 6'6″ fiberglass fly rod.
Overall appearance – For $100, the rod is pretty sweet. Nice components and the cigar handle is pretty clean. The rod does come with a rod sock, but no tube.
Manufacturing and warranty – The Black Bear Fly Fishing 2/3 wt Fiberglass Travel Fly Rod is produced over in Korea and sold by the folks over at Black Bear Fly Fishing. The rod does not come with a warranty.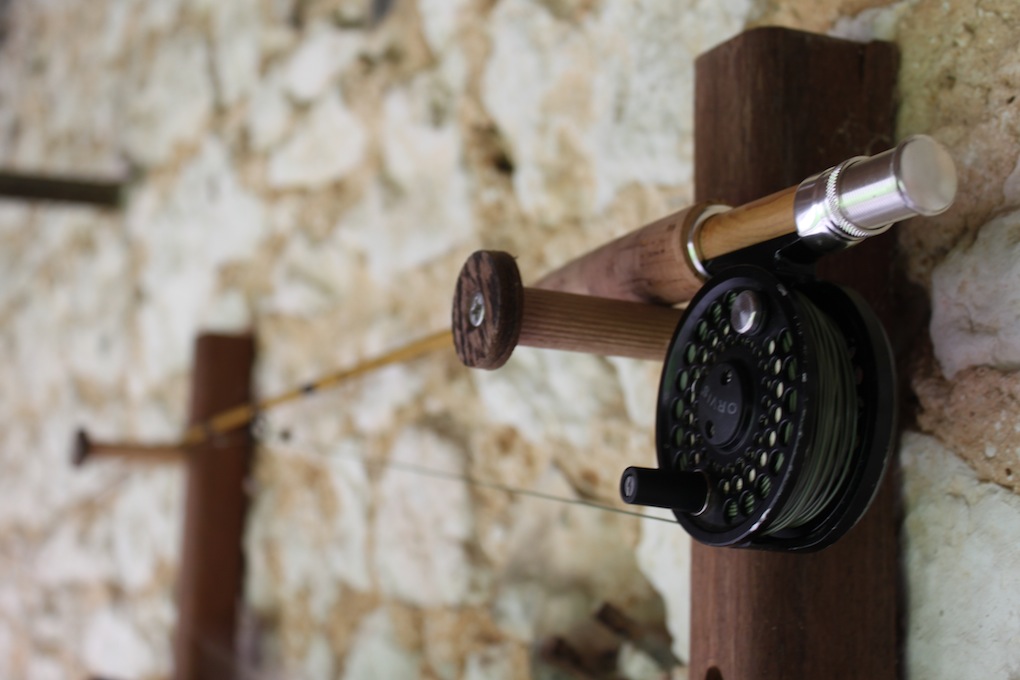 Field Use:
As soon as the Black Bear Fly Fishing 2/3 wt Fiberglass Travel Fly Rod came in the mail, I was itching to fish it.  I knew just the stream I wanted to try it out on and the anticipation built as I thought about the small pools and bushy creek. Pairing the rod with a Cortland 3 weight line that I had, I did a bit of lawn casting to familiarize myself with the rod's action. First impressions were that this rod was a noodle. Talking with a few others who had cast the rod, it could be described as full flexing. With so many sections, the rod does not have a ton of backbone. Having said that, rods with this much flex are able to protect tippet extremely well and are a ton of fun on small streams.
After getting onto the creek, I really began to appreciate the short length of this small pack fly rod. With a low overhead canopy and brush encroaching from every side, the shorter length was ideal when trying to fit a cast into the different pools and pockets.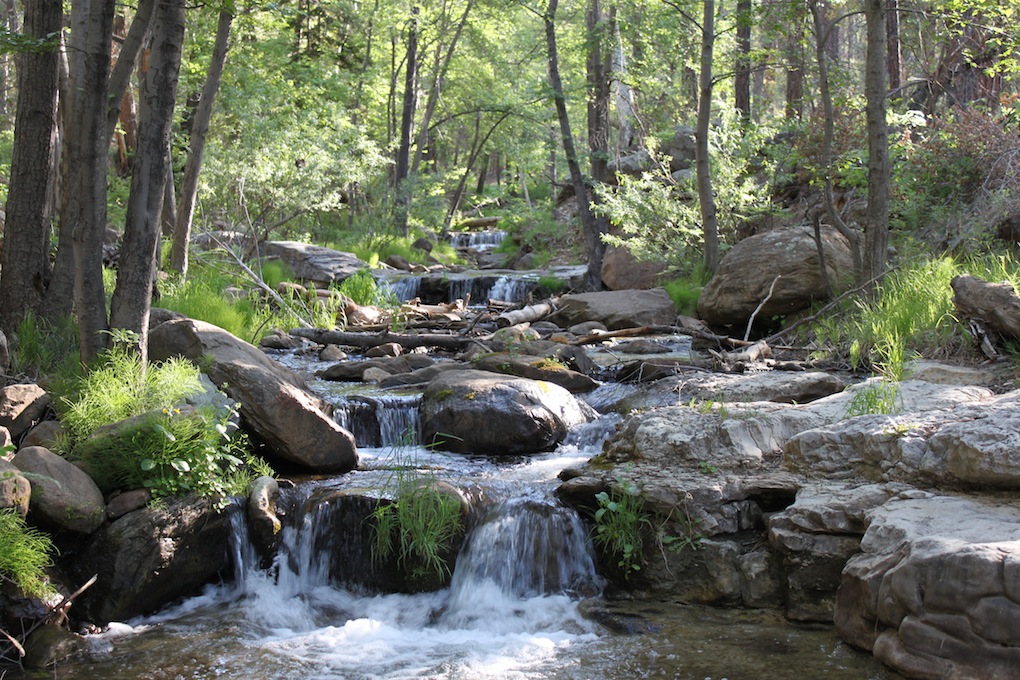 On the small Arizona pocket water, I really enjoyed casting with the slow full flex action of this fiberglass rod. I always thought I knew what "slow" felt like, but this rod gave it a whole new meaning. It took a bit of time to get the casting stroke dialed in for that small stream, but by the middle of the morning I was placing the fly where I wanted to.
On the France leg of our Europe trip, we spent two nights at the Manor de Malvoisine which is situated on the Andelle and the Heronchelles. This little gem located near Normandy, France had some beautiful native brown trout swimming in it's waters. these chunky 8-12 inch fish put a solid bend in the rod and were a ton of fun. The rod excelled at casting light dry flies and was respectable when I added a dropper. The cast definitely falls apart when trying to throw something with a bit of weight, like a #12 weighted wooley bugger. The second day we were there a small storm rolled in and it was a bit windy. As the wind increased, I eventually had to take a break and let the front pass and the wind die down before I could get back out and get some fishing in.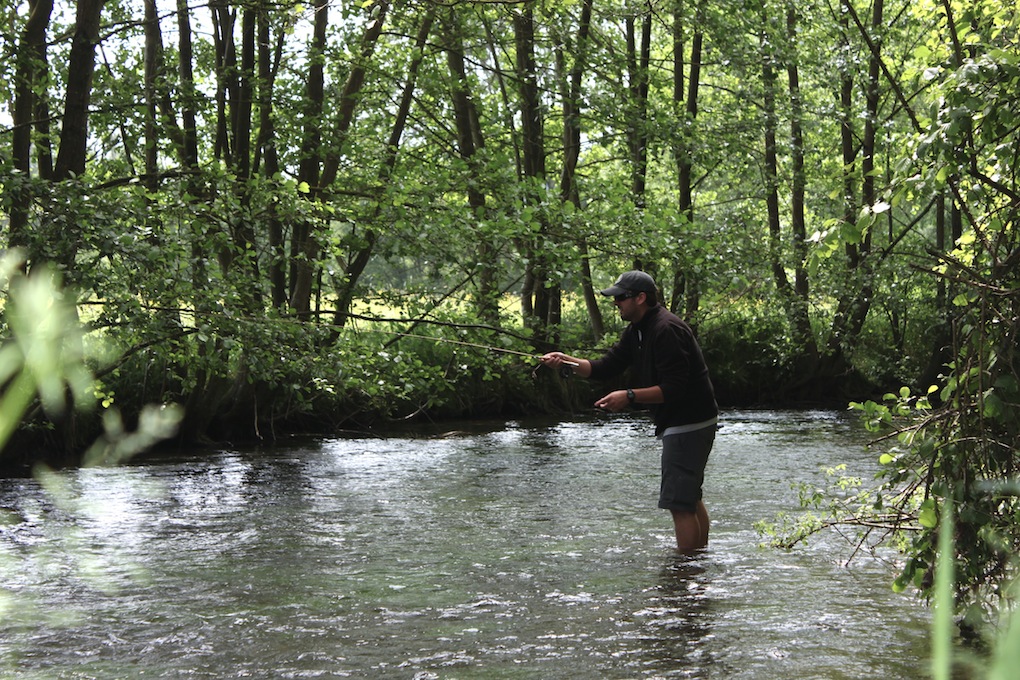 Since then, I usually reach for the Black Bear Fly Fishing 2/3 wt Fiberglass Travel Fly Rod when I'm going to be fishing a small stream with plenty of small pocket water. The 8-12 inch fish are so much fun on this fly rod, but I would be sweating if I tied into anything much larger than that.
I had a bit of trouble trying to find a travel case that would work for our trip to Europe. I could have easily made a tube out of pvc, but that would add some serious weight to my pack and I didn't know how TSA would feel about a PVC pipe being checked as a carry-on.  After a bit of searching I found a Helix Document Tube that was going to fit my needs. At 17″ it was a bit longer than I needed, but that provided me some extra room for padding, a few fishing odds and ends, as well as a place to keep a couple of paintings that we picked up while traveling in Europe.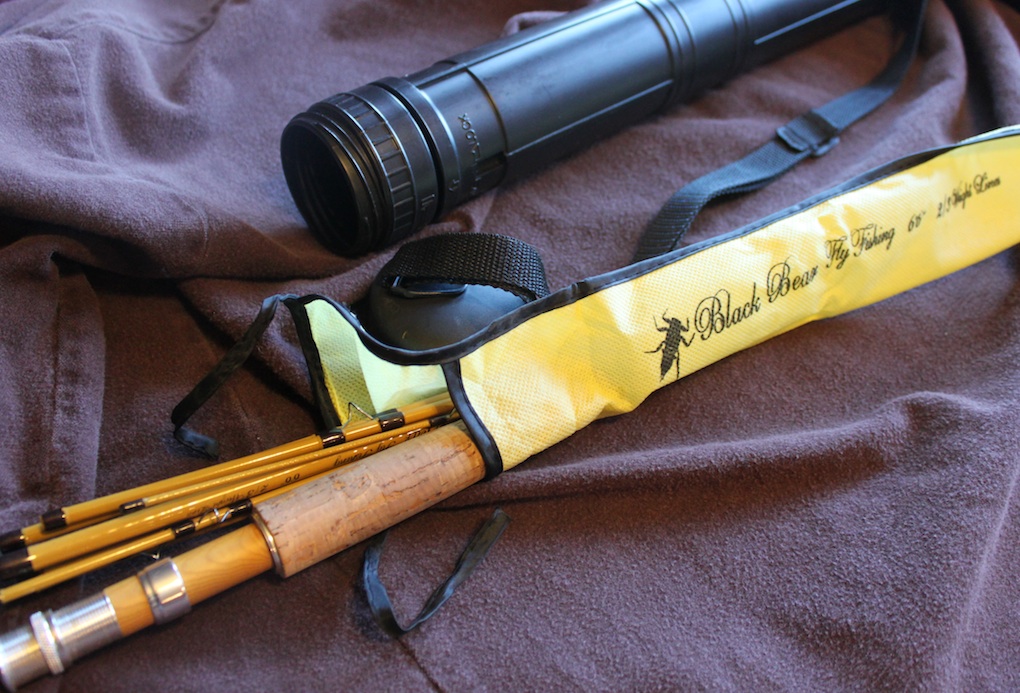 Pros:
Extremely packable
Reasonably priced
Excellent small stream rod
Short length is idea on small bushy streams
Full flex action
Cons:
No case
Made in China
No warranty
Prognosis:  For the small stream connoisseur who is looking for a travel fly rod, consider picking up one of these 2/3 wt Fiberglass Pack Travel Fly Rod from Black Bear Fly Fishing for your next trip.
* Disclaimer:
The reviews at Arizona Wanderings are my honest opinion. Arizona Wanderings is not sponsored by or associated with any of the stated companies and is accepting no compensation, monetary or otherwise, in exchange for this review.  My independent status may change in the future but, as of the date of publication, no relationship other than described above has been pursued or established.