Rambling Review – Cabela's GORE-TEX Trailhead Jacket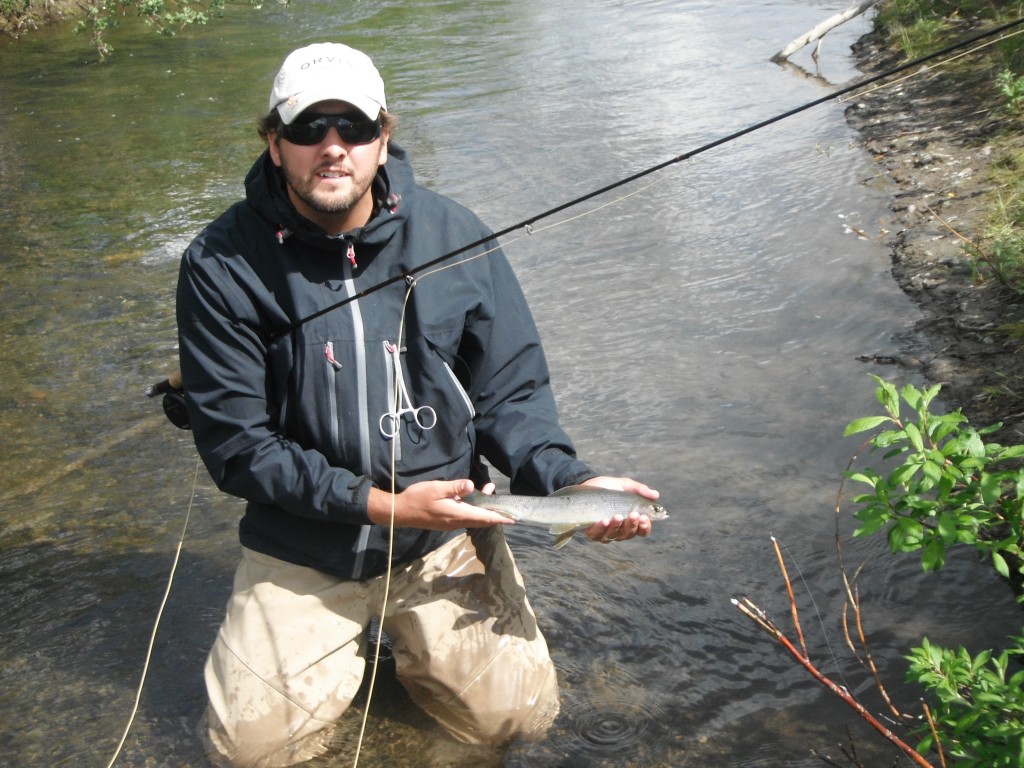 Why:
Every outdoorsman has found themselves in the elements when the wind picks up and the rain/snow starts to fall. Having a quality shell to stay dry and keep the wind at bay is absolutely essential.  Most outdoor companies have some sort of product that they claim is windproof and waterproof, and sorting through the myriad of options can be quite a chore. I purchased the Cabela's GORE-TEX Trailhead Jacket and believe that it is a great choice for the outdoorsman who is looking to stay warm and dry.
First impressions:
Waterproof/Waterproof/Breathable – Need I say more?
The Pocket Layout –  Cabela's did a really nice job in their choice of pockets on the Trailhead Jacket.
Two functional chest pockets that I can fit tippet, fly dressing, leaders, license, and a camera in; or a fully fly box if needed.
Two deep zippered hand pockets that are plenty big enough for large fly boxes, gloves, beanie and anything else you can think of.
There is two meshy pockets on the inside of the Trailhead jacket that are perfect for a water bottle or stowing other gear
The Fit –  The Cabela's GORE-TEX Trailhead Jacket fits just right. I opted for the jacket in a size Large in order to layer while on the creek or in the woods when it turns cold. At the same time, the jacket is not too bulky which allows you to wear it in case of rain during the warmer months.
Armpit zippers –  I believe every outdoor jacket should have armpit zippers for ventilation. It never fails to be hiking, hunting, or fishing and get overheated. With a quick zip, the armpit vents allow for a quick cool off without having to strip out of the jacket.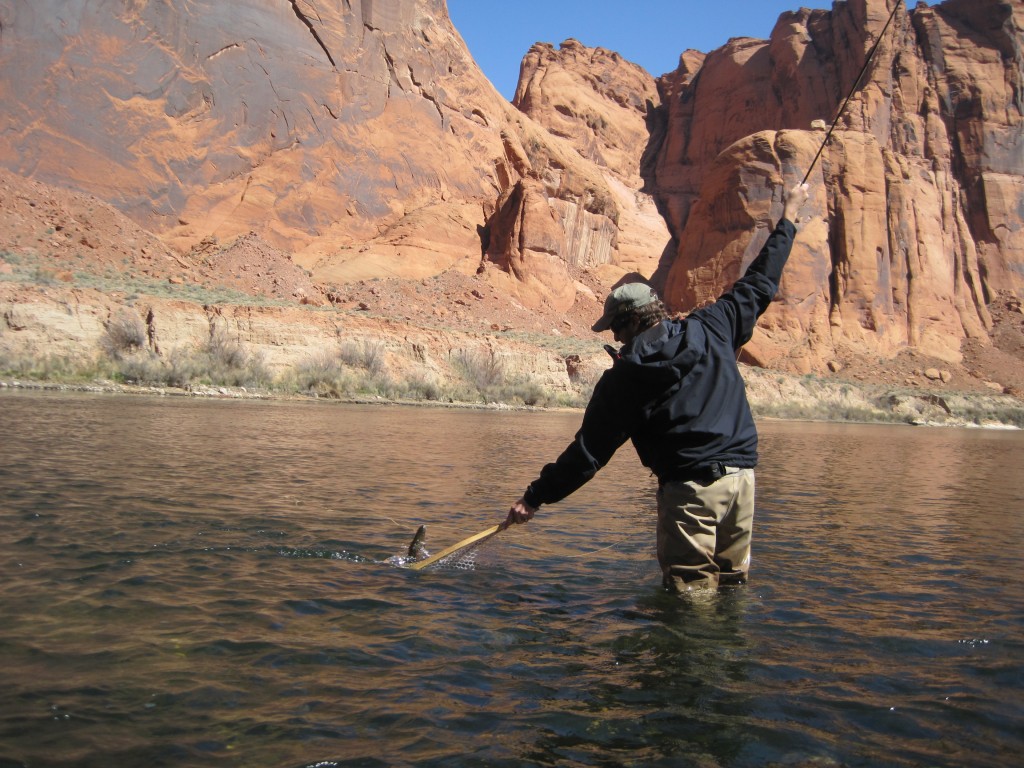 Field Use:
The main reason I purchased The Cabela's GORE-TEX Trailhead Jacket was for days spent fly fishing in foul weather. I have been toting the Trailhead jacket around for almost a year now, and I have worn it on many different fishing trips and in many different conditions. The Cabela's Trailhead Jacket has been used heavily on many trips, but just to name a few:
a 4 day float on the Deschutes in Oregon
a day chasing grayling on a small stream in Denali
3 days on Lees Ferry heading upriver
a spring trip to Colorado to fish the Arkansas River
On all these trips, the Trailhead jacket performed flawlessly, stopping the wind and keeping me dry. I found that a merino wool base layer and a fleece or sweatshirt underneath the Trailhead Jacket, kept me warm in temperatures below freezing. Running up Lees Ferry on a March morning at high speeds was not a problem for this jacket.
Some other features that I have come to appreciate about the Trailhead Jacket:
Fully functional hood that can be cinched down to fight the cold and elements
Fleece-type lining on the chin when the jacket is zipped all the way up. Keeps from chaffing your face.
Velcro on the wrist of the sleeves to adjust tightness of the cuffs
Washability – This jacket has been through the laundry many times and it always comes out looking new.
Multi-functional – The Cabela's Trailhead Jacket is a great jacket in the outdoors, but my wife doesn't roll her eyes when I wear it in public either. It is a great all around coat that can be worn on any social occasion.
The Cabela's name: I understand that Cabela's is a big box store, but I appreciate their commitment to their product and the name. As with many other Cabela's products, if you're not happy, take it back.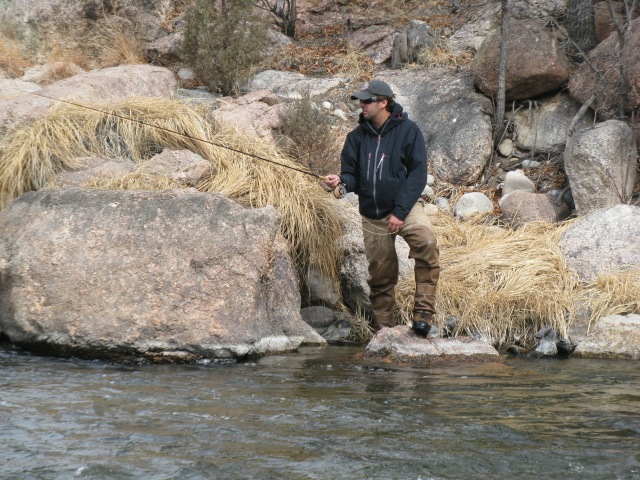 Pros:
– Waterproof, windproof, breathable
– Thoughtful pocket layout that is user-friendly
– Armpit vents
– Multi-functional and versatile
– Price
– Washable
– Cabela's name and warranty
Cons:
– No lining for warmth
– A bit bulky when loading a pack
Prognosis:  I purchased the Cabela's GORE-TEX Trailhead Jacket on sale and could not be happier with my purchase. If you are looking for a great all-around jacket to keep away wind, water, and snow, the Trailhead Jacket is definitely worth trying on.
* Disclaimer:
The reviews at Arizona Wanderings are my honest opinion. Arizona Wanderings is not sponsored by or associated with any of the stated companies and is accepting no compensation, monetary or otherwise, in exchange for this review.  My independent status may change in the future but, as of the date of publication, no relationship other than described above has been pursued or established.