Rambling Review – Cabela's Outfitter's Wooltimate Windshear Vest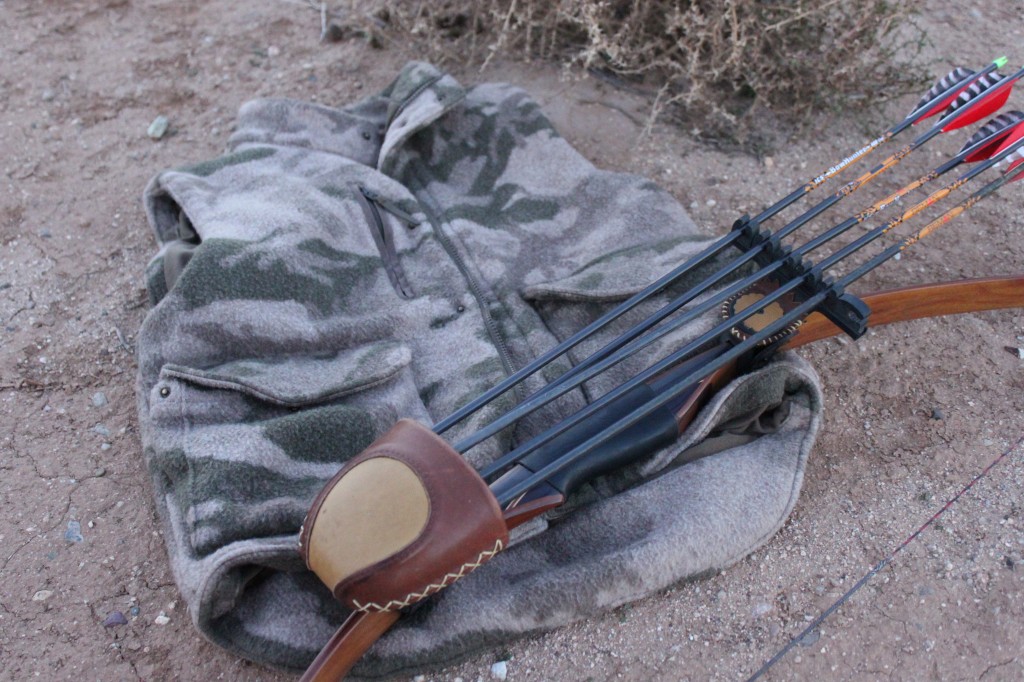 Why?
Hunting in Arizona exposes the hunter to a wide range of temperatures. On a cool morning, temps can be hovering near the freezing mark and by noon be back up into the 50's and 60's. In my opinion, a quality vest is essential for layering in the mornings and as a ventilated top layer for mid-day.  Having bought and returned several different vests from different retailers, I settled on the Cabela's Outfitter's Wooltimate Windshear Vest and struck opportunistically during a sale on this quality product.
First impressions:
The first thing I liked about this vest is the blend of fleece and wool. I know many outdoorsmen love their wool, but this blend gives you the best of both worlds, warmth without the itch. The Windshear lining was another selling point to combat the harsh winds that blow through Arizona's countryside.
The big front cargo pockets are roomy but close with a snap. This concerned me because I was afraid I would inadvertently undo the snap and lose items, but this has not been the case.
Two zipper pockets round out the utility of this vest. One pocket on the right chest and one on the interior left side are perfect for securing keys, hunting/fishing licenses, or other necessities. All the zippers on this vest are of very high quality which goes a long way in the durability of the vest.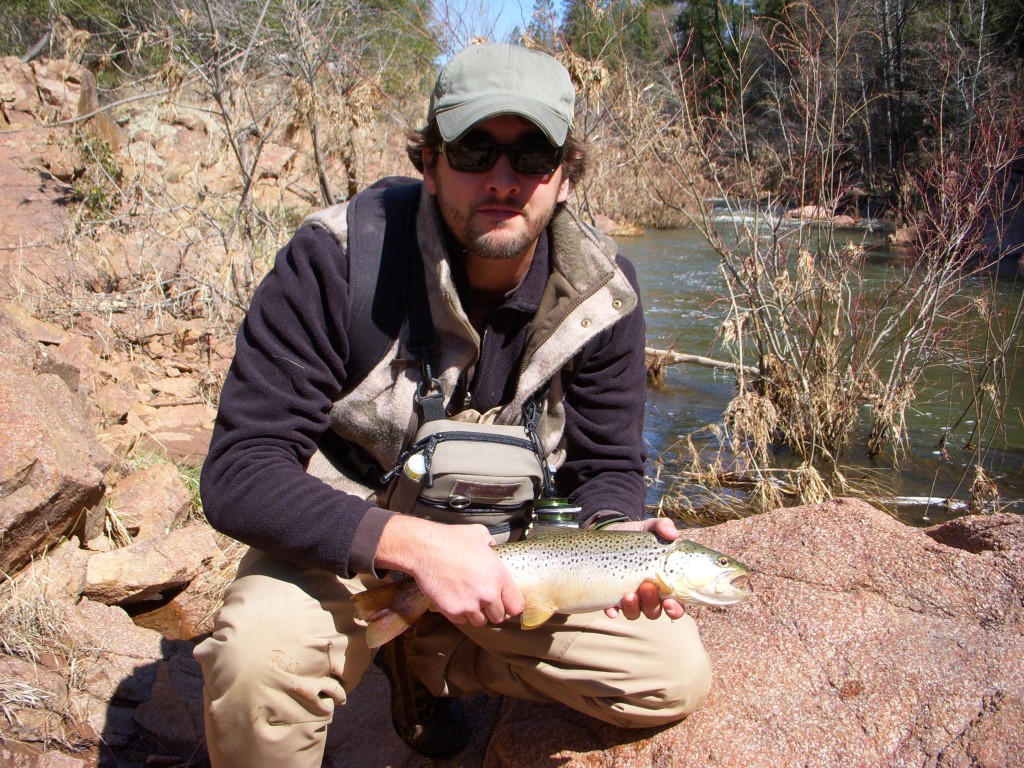 Field Use:
Hunting – I have worn this through Arizona's deer, upland bird, and javelina seasons as a base layer and as a top layer for later in the day. The vest fits me snuggly which is ideal as a base layer. Pockets are perfect for gloves, a sandwich, or shells. As cat-claw should be Arizona's state bush, the vest has stood up to 3 seasons of abuse and performed flawlessly.  As durable as the vest is, one of the most important aspects, in my opinion, is how quiet the material is in the brush. I am also partial to the Outfitter Camo as well.
Fishing – I really enjoy wearing this fishing as the weather turns cooler. My fly boxes fit perfectly in the front pockets (one in each) and I store my camera, Gink, and hemostats in the chest pocket. The wool/fleece combo keeps my core warm and beads water when I take an inadvertent dip into the cool creek. The longer back of the vest keeps the chill off my lower back, as I spend half the day crouched or bent next to the streams.
Overall –My opinion is this is a rugged, high quality product whose company stands behind their workmanship.  The Cabela's Outfitter's Wooltimate Windshear vest is arguably one of my favorite articles of hunting clothing. This should be on your list for consideration if you are looking for a hunting vest.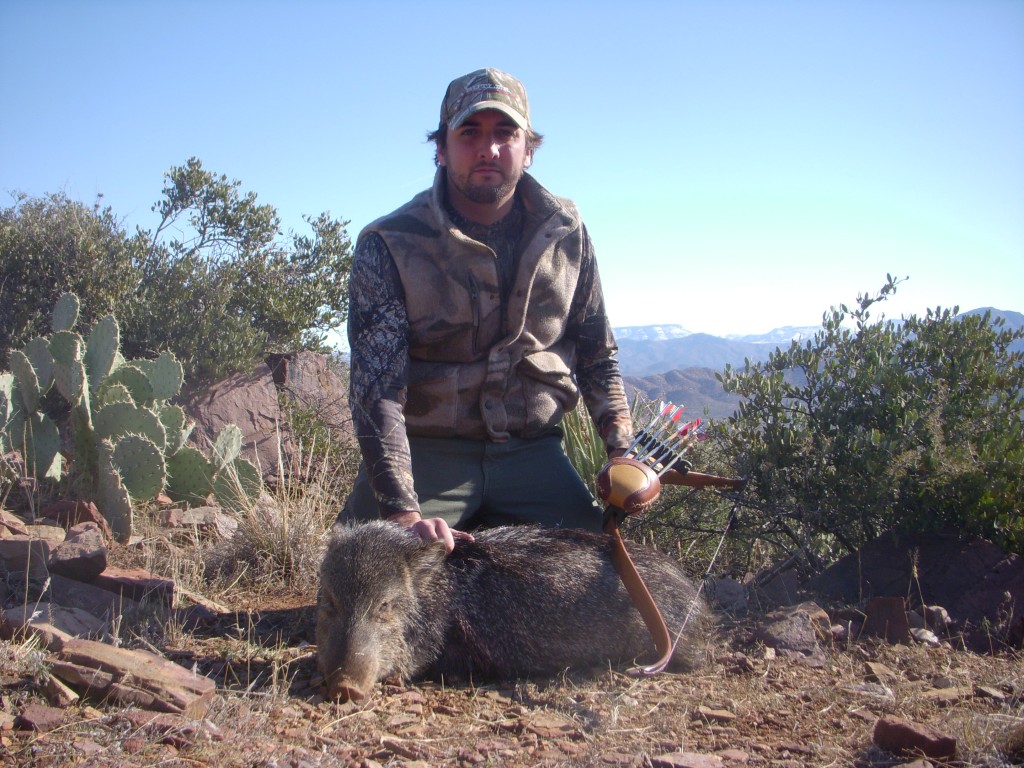 Pros:
Warmth without the bulk
No itchy wool
Windshear(wind resistant)
Comfortable fit
High collar/long back
Easily accessible, well thought out pocket location
Durable/Quiet Material
Cons:
Snap pockets
Difficult to size, recommend getting several to try on and get the best fit.
Prognosis – Everyone needs a quality hunting vest and this rugged article of clothing fits the bill. Definitely one of my favorite articles of hunting clothing.
* Disclaimer:
The reviews at Arizona Wanderings are my honest opinion. Arizona Wanderings is not sponsored by or associated with any of the stated companies and is accepting no compensation, monetary or otherwise, in exchange for this review.  My independent status may change in the future but, as of the date of publication, no relationship other than described above has been pursued or established.