Rambling Review: Columbia Full Flight Chukar Pants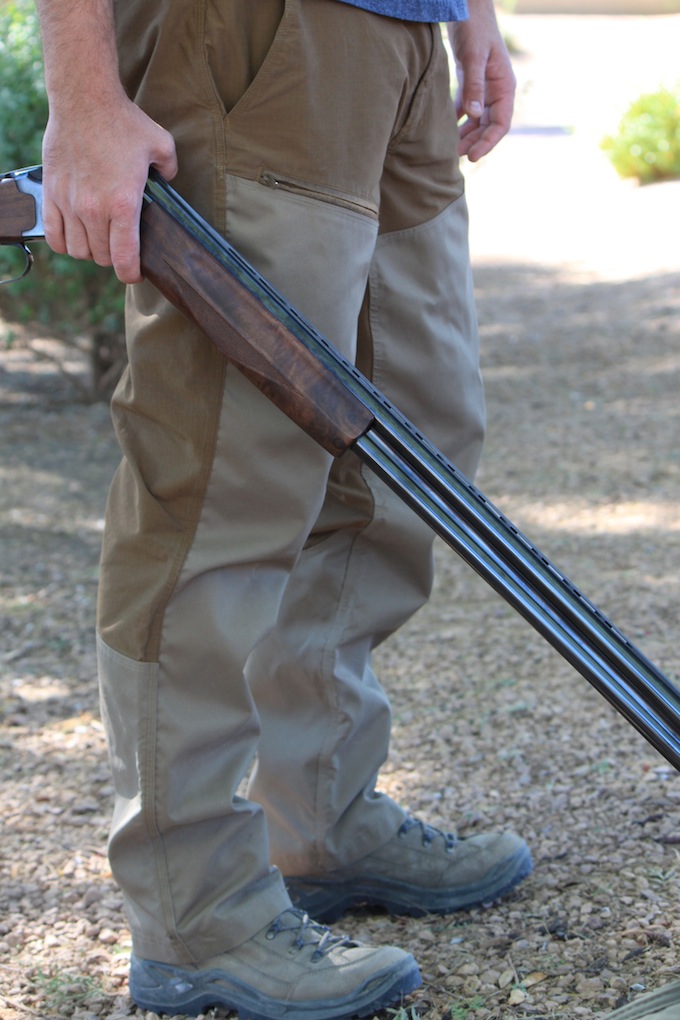 Why:
Arizona quail hunting can be a nasty experience. Most everything that God created in the Sonoran desert is trying to stick, scratch, sting, or bite you. So when you're crashing through washes and the maze of cactus, protection is key. The other wonderful thing about Arizona is it still gets pretty hot in October and November when following those running Gambel's. So trying to find a happy medium of protection while trying to achieve some breathability can be more than a bit difficult. I have tried a couple different types of upland pants that have worked pretty well, but when I came across Columbia's Full Flight Chukar Pants, I knew I wanted to give them a try.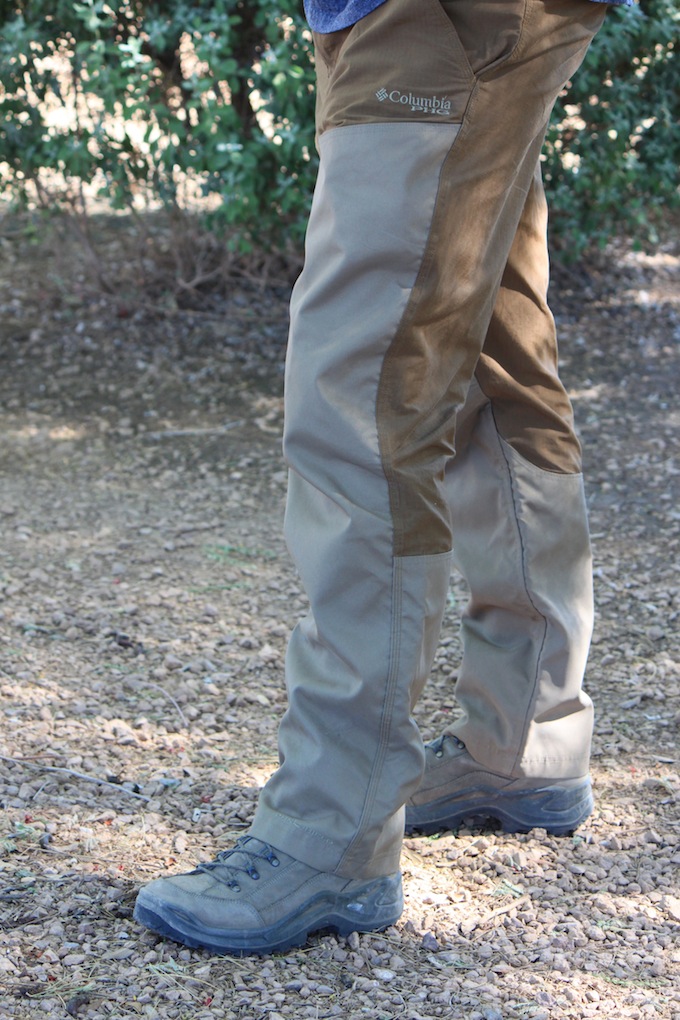 First impressions:
Lightweight – Right out of the box it's very easy to tell that these are lightweight pants. The uppers and backs of the pants are made of a cotton/nylon blend with Columbia's Omni-Shield technology. The Omni-Shield technology is stain and water resistant.
Overlays – The fronts and calf sections of the pants are overlayed with a stout, abrasion resistant poly material.
Pockets – Comes with all the standard pockets you would expect in a pair of pants, plus one thigh pocket on the right hand side. The back pockets and the front thigh pocket come with zippers
Fit/Sizing – I ordered my regular sizing and found the Columbia Full Flight Chukar pants sizing to be spot on. They have a "modern, classic fit, straight-leg" which in my opinion works real well for our desert hunting here in AZ. Any baggy extra clothing material has a tendency to get snagged on brush or pick up unwanted cholla.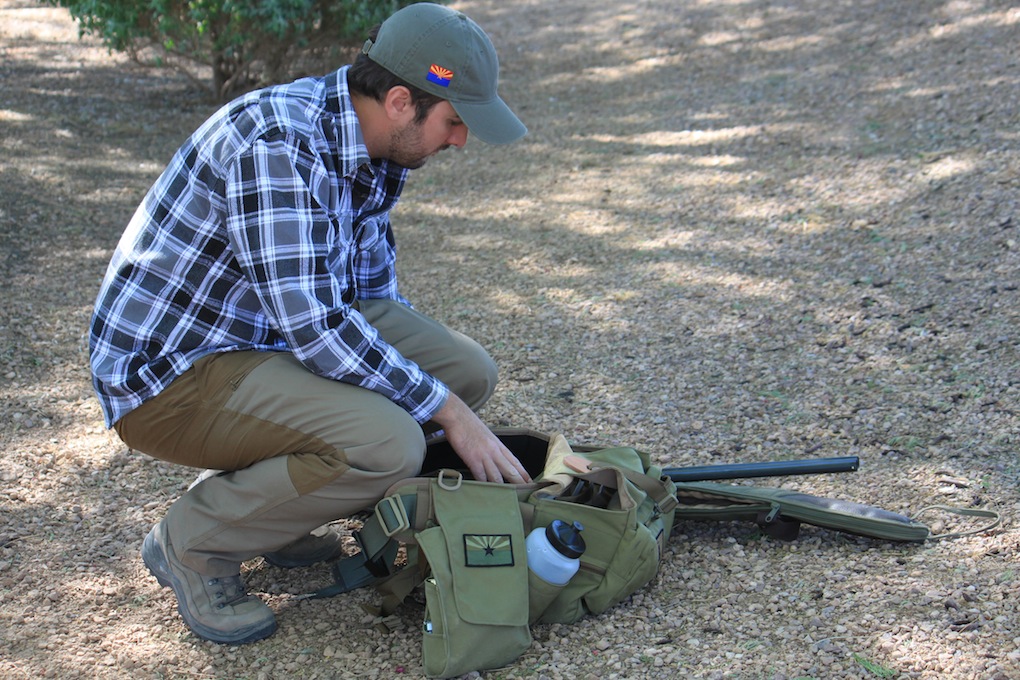 Field Use:
The Columbia Full Flight Chukar Pants are a part of Columbia's Professional Hunting Gear line. I've been wearing these upland hunting pants for scouting trips as well as for the first couple weeks of quail hunting. Compared to a regular pair of jeans or double faced brushbeater pants, these are significantly more lightweight. That plays huge when during the early season and your hiking hills and gullies trying to find birds. The poly material on the face of the pants did a pretty good job of protection. They are definitely not as thick as a pair of chaps, double layered denim or tin cloth, but when you're talking about a full day of walking and tying to lighten the load, these will do the trick. Bottom line, these pants are extremely comfortable and fit me very well.
One thing I would like to say though about hunting in such a harsh environment like the Southwest is that expectations of your gear must be managed. I think that the Columbia Full Flight Chuckar pants are a happy medium between lightweight/breathability and protection from the elements. Lighter weight means you sacrifice some of that durability and protection, and having that extra durability on the legs of the pants adds some weight and takes away some of the breathability.  I have had to get used to was the polyester material on the face of the pants. I have heard it described as having a "synthetic" feel to it. The material definitely doesn't breath the way that the upper cotton/nylon material does.
So what I'm trying to say is that it doesn't matter what pants you wear on opening day. You are still going to sweat like a dog on opening day of Arizona quail no matter what. The nice thing is that the Columbia pants breathe fairly well and keep you comfortable in the field. These are my go-to pants for this season of quail hunting.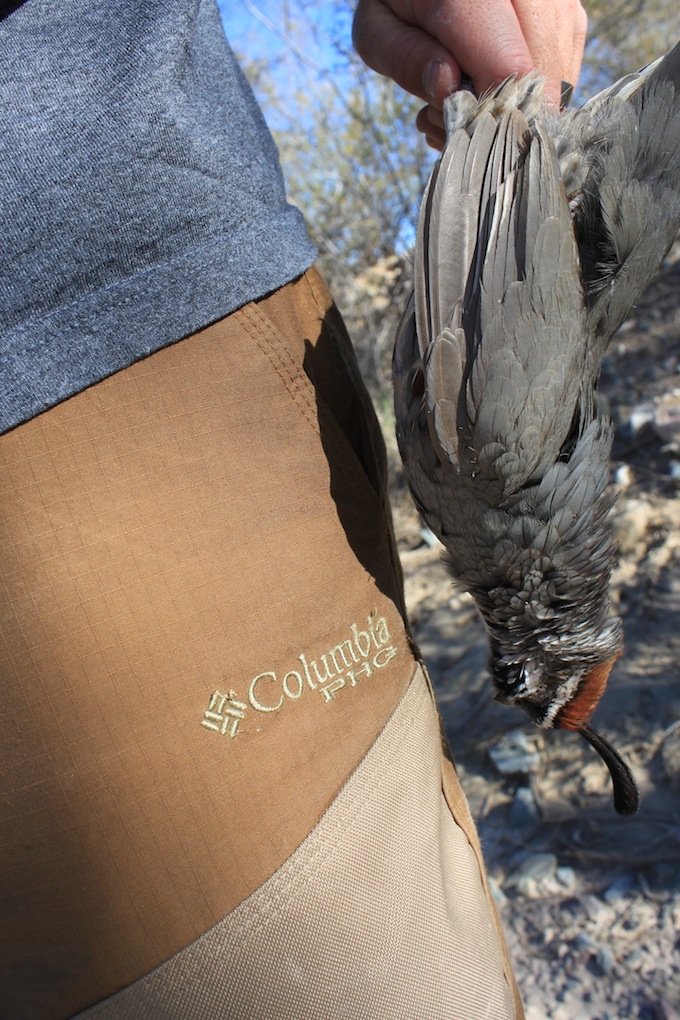 Pros:
Good mix of lightweight/breathability and protection
Reasonable price-point
Durability
Sizing and fit
Cons:
Imported
Polyester material does not breath as well as the rest of the pants
I'd love to see some suspender buttons on these pants too
Prognosis:  If you're looking for a lightweight durable pair of upland pants, the Columbia Full Flight Chukar Pants should be at the top of your list.
* Disclaimer:
The reviews at Arizona Wanderings are my honest opinion. Arizona Wanderings is not sponsored by or associated with any of the stated companies and is accepting no compensation, monetary or otherwise, in exchange for this review.  My independent status may change in the future but, as of the date of publication, no relationship other than described above has been pursued or established.