Rambling Review – Cortland 444 Classic Clear Creek Fly line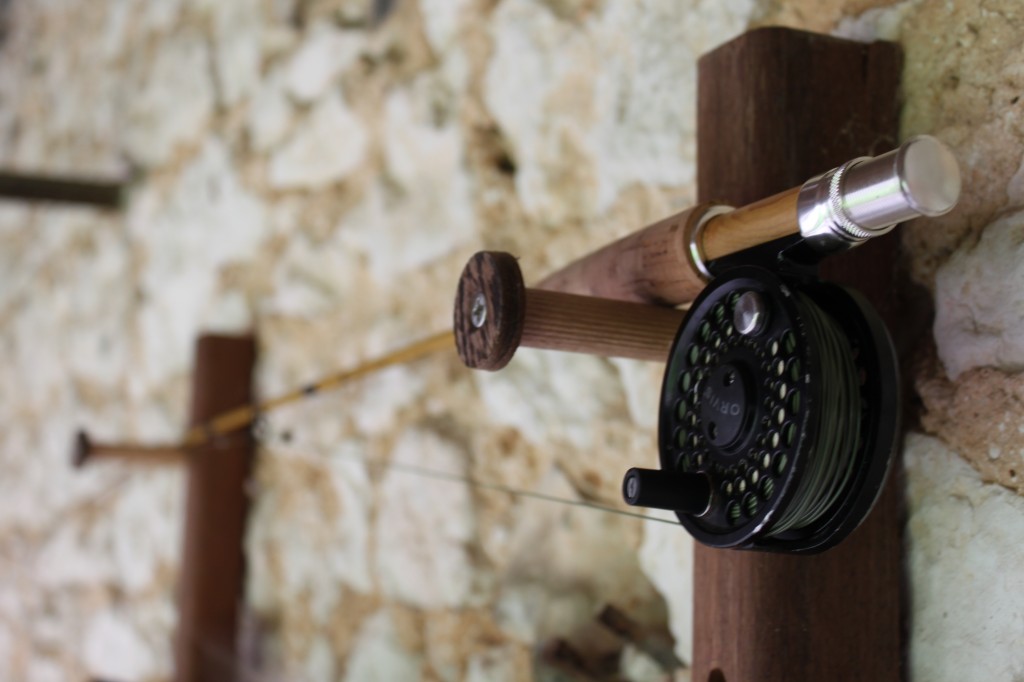 Why:
In Arizona, most of the fishing that I enjoy is small streams. Many of the waters that flow from the mountains are step-across creeks, which require stealth and accuracy when casting. Having a fly line that can stand up to the abuses of a gnarly little stream as well as delivering pinpoint casts to pie plate sized pocket water is critical.  I have been fishing the Cortland 444 Classic Clear Creek fly line on my 3 weight for the past 6 months and have come to appreciate the versatility of this fly line.

First impressions:
The dimensions –  The 444 Classic fly line is a product that has stood the test of time. The Clear Creek line has a 4 foot long tip in front of the taper which Cortland states "helps put the body of the line further from the target, resulting in a softer, more precise delivery of the fly."
The color –  Mute Olive (love this color for small stream fishing)
No welded loop –  The no welded loop was a bit of a bummer for me. I am the ultimate consumer and want it all done for me. It's a very simple fix to rig up your own loop, but personally I would have liked it already built in. (Note: Since obtaining this line, all Cortland 444 line will have dual super-fused loops)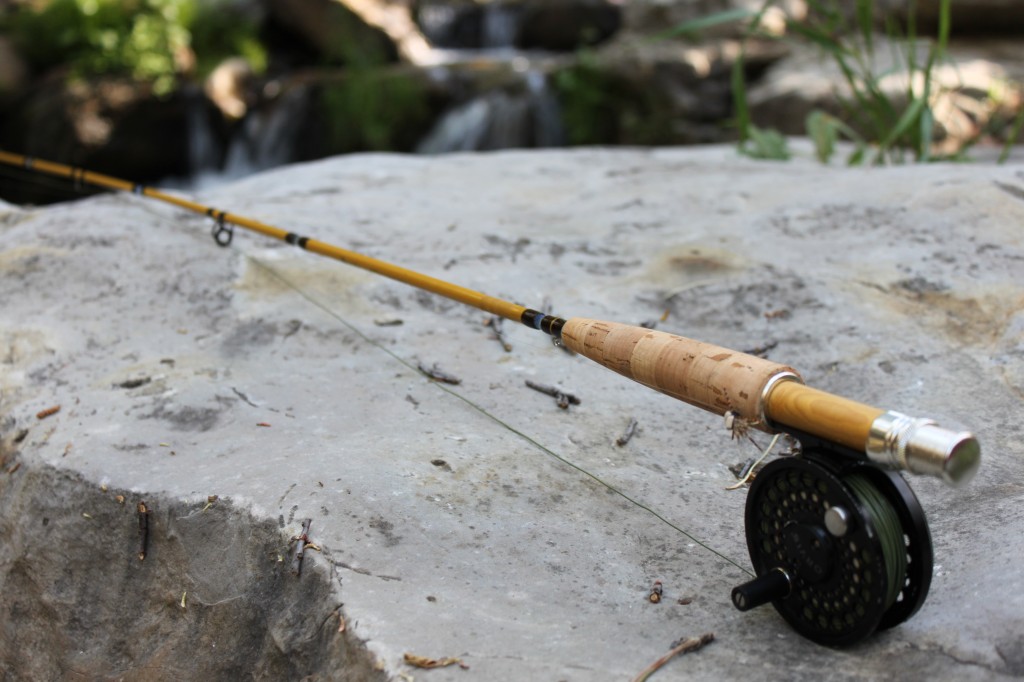 Field Use:
I spread the love of the Cortland Clear Creek line to two different rods over the past several months. The bulk of the action was seen on my TFO Finesse 3 weight which has a medium-medium/fast action. Coupled with the Finesse, the Cortland 444 line was a dream. Short distances to mid range casts were not a problem and on the rare occasions where I can lay out 45 feet of line while fishing a glassy pool on an Arizona creek, the Cortland 444 Clear Creek lays very soft.
I also tried the Cortland 444 on my 2/3 weight fiberglass pack rod while fishing the Andelle and Heronchelle in Normandy, France. I felt like this line really did the trick on these slower chalkstreams, and I was grateful for the opportunity to fish this line on such a different type of water. The Cortland 444 Classic Clear Creek line turned a long 12 foot leader over with ease.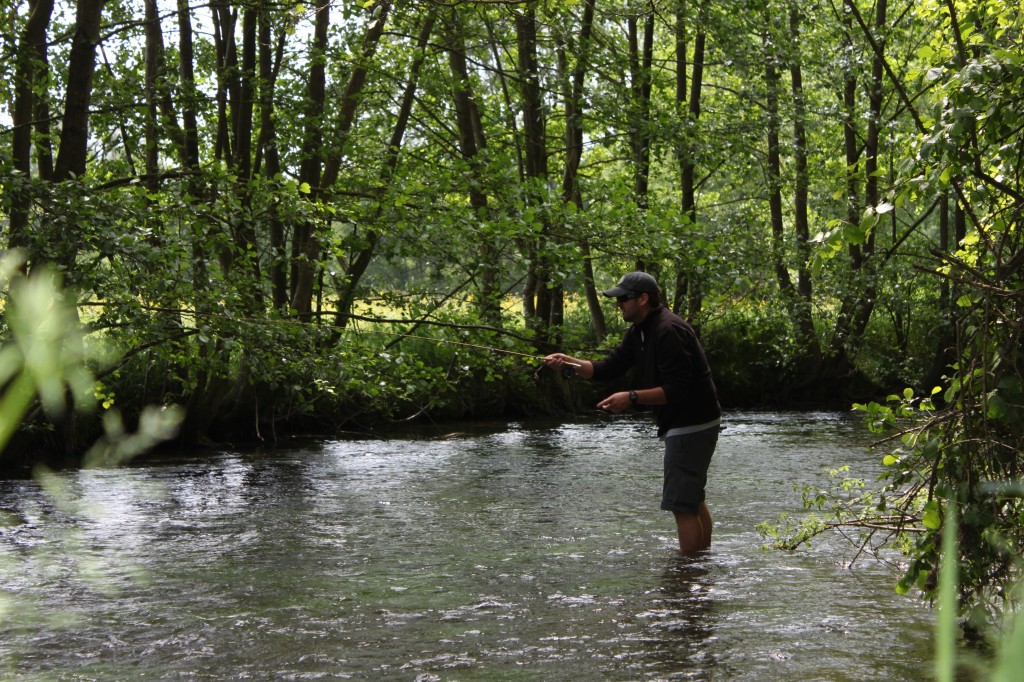 Bottom line – I am rough on fly line. Small stream fishing means that I am casting into tight spots, stepping on line, casting over rocks. Fly line is a critical piece of gear that is often the last thing that I think about and care for in the field, but this Cortland line looks rock solid after a hard summer of fishing. I like the way it casts, and in my opinion, at $60, this is a great fly line.
Pros:
Time-tested 444 Classic design
Mute Olive Color
Responsive castability
Durability
Moderate price tag
Cons:
No welded loop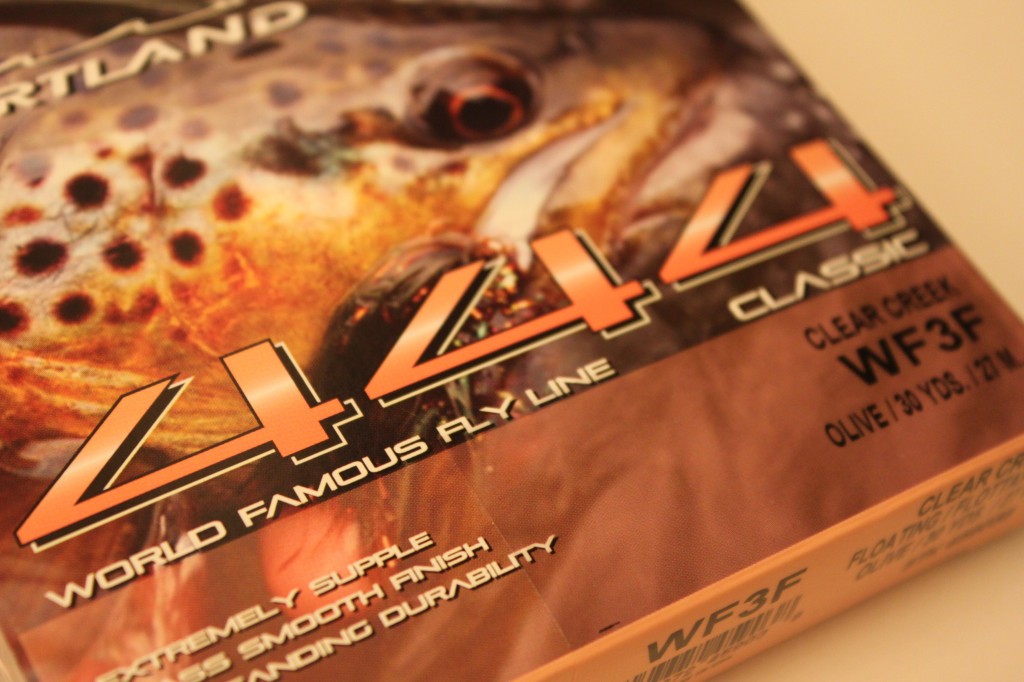 Prognosis:  Choosing fly line can be a daunting task. Choose a time tested fly line and check out the Cortland 444 Classic Clear Creek .
* Disclaimer:
The reviews at Arizona Wanderings are my honest opinion. Arizona Wanderings is not sponsored by or associated with any of the stated companies and is accepting no compensation, monetary or otherwise, in exchange for this review.  The Cortland 444 Classic Clear Creek Fly Line was provided by Cortland for the purpose of this review. My independent status may change in the future but, as of the date of publication, no relationship other than described above has been pursued or established.