Rambling Review – Cortland Precision Platinum Salmon Line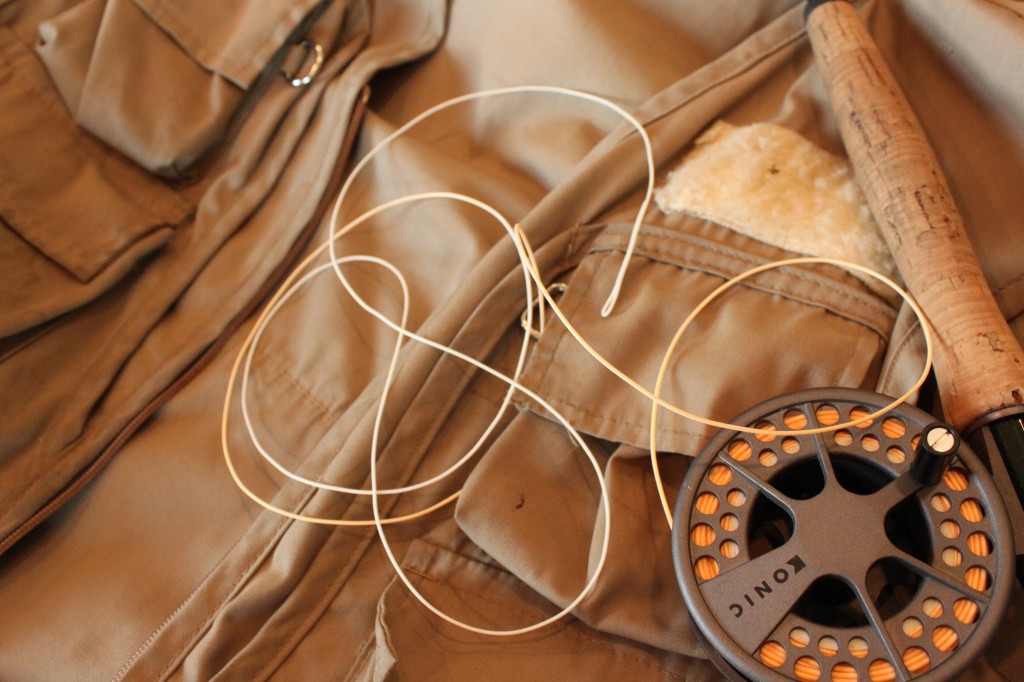 Why:
Gearing up for my summer trip to the Northwest, I was looking to pair some quality line with my Lamson Konic and 6 weight BVK rod for the big water of the Deschutes River. After shopping around and talking to a couple different folks over at Cortland, they turned me on to their new Cortland Precision Platinum Line and sent me their Platinum Salmon line to try out on my float trip.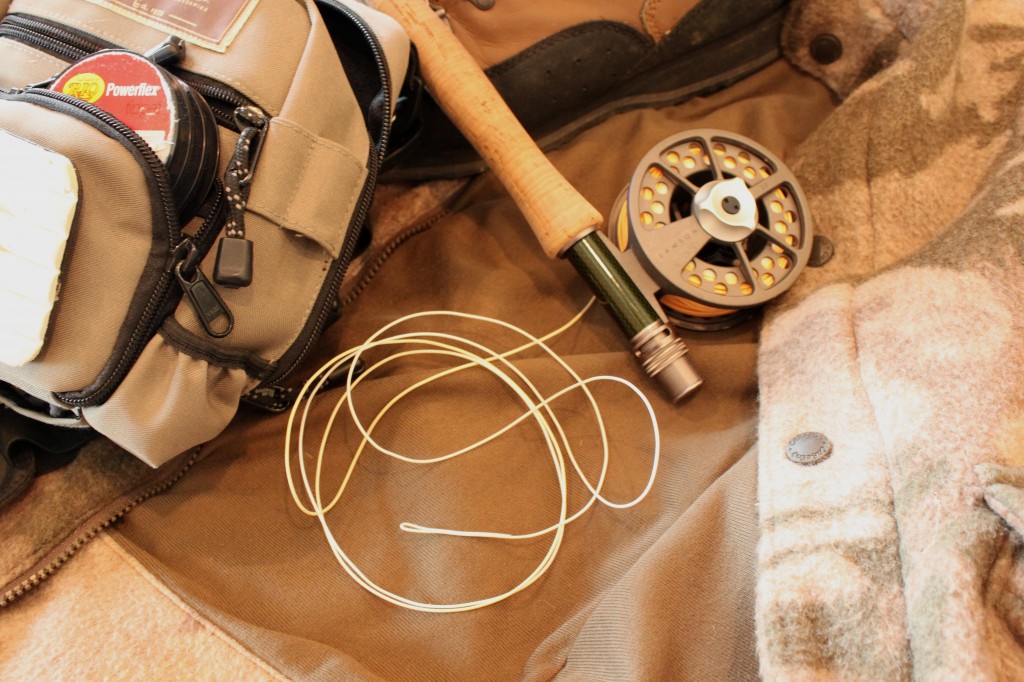 First impressions:
The Dyna-Tip – The fly line changes from mango orange to white and indicates Cortland's high floating Dyna-Tip. Cortland Dyna-Tip has a very nice durable welded loop to attach a leader to the fly line and it is impossible not to notice how well the Dyna-Tip floats, even in the fast, choppy water of a powerful river.
The Little Things – It is always a good sign when a company goes above and beyond however small it might be. Cortland includes a "pro line cleaning applicator" with their Precision line.  I love these handy little cases for a quick clean on the river in the hopes of lengthening the life of my fly line.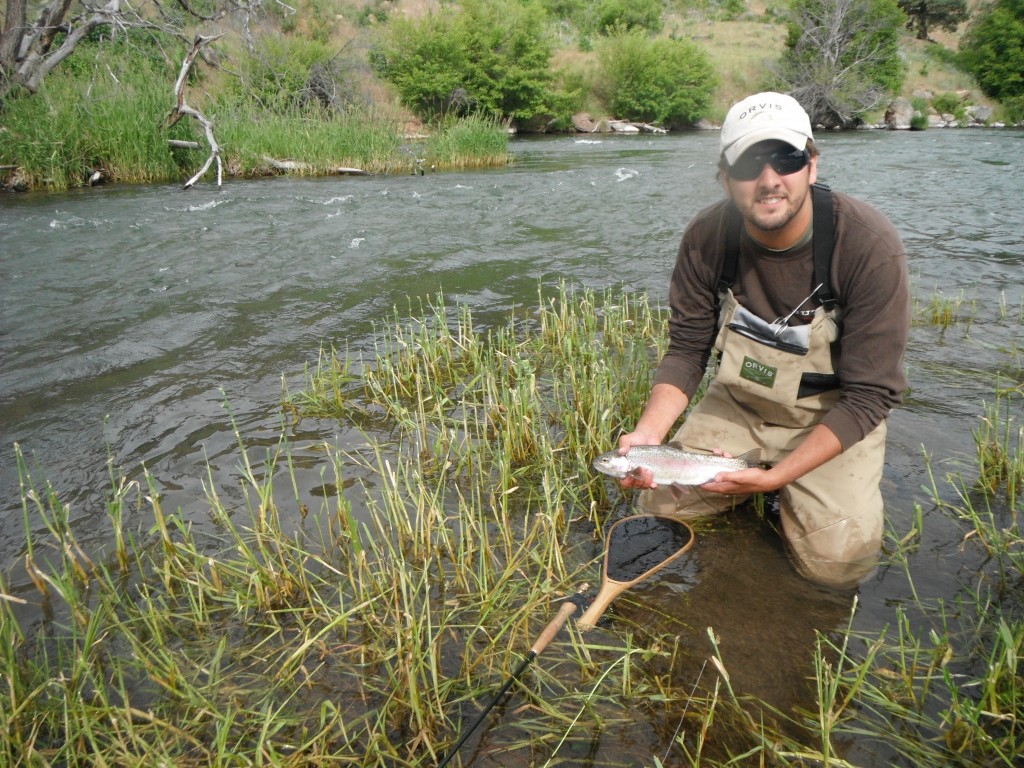 Field Use:
While on the Deschutes I was presented with various fishing situations that put this line through the paces.  While most of my casting was between 30 or 40 feet the Deschutes really pushed my distance casting far beyond that. The precision line shot through the guides and really performed well on these far reaching casts. I was able to lay out some fairly sweet roll casts that really put a smile on my face. Wether it was 3 inch foam dries or a double nymph rig, the Cortland line was the ticket.
Being back from the Northwest with time on my hands, I am not one to let nice line sit around unused. I tote my 6 weight with the Cortland Precision line over to my local carp and bass ponds here in Phoenix. When carp are tailing out on the middle reef, my casting needs all the help it can get to reach these big fish. So quality line that casts well is a nice feature to have. I feel that nailing this line down as simply "salmon line" is selling this line short as it really is an all around high performance floating line.
I try to thouroughly clean this line after I fish these ponds due to all the who-knows-what-that-crud-is floating on the surface, and after 6 months of use, the line looks as good as new.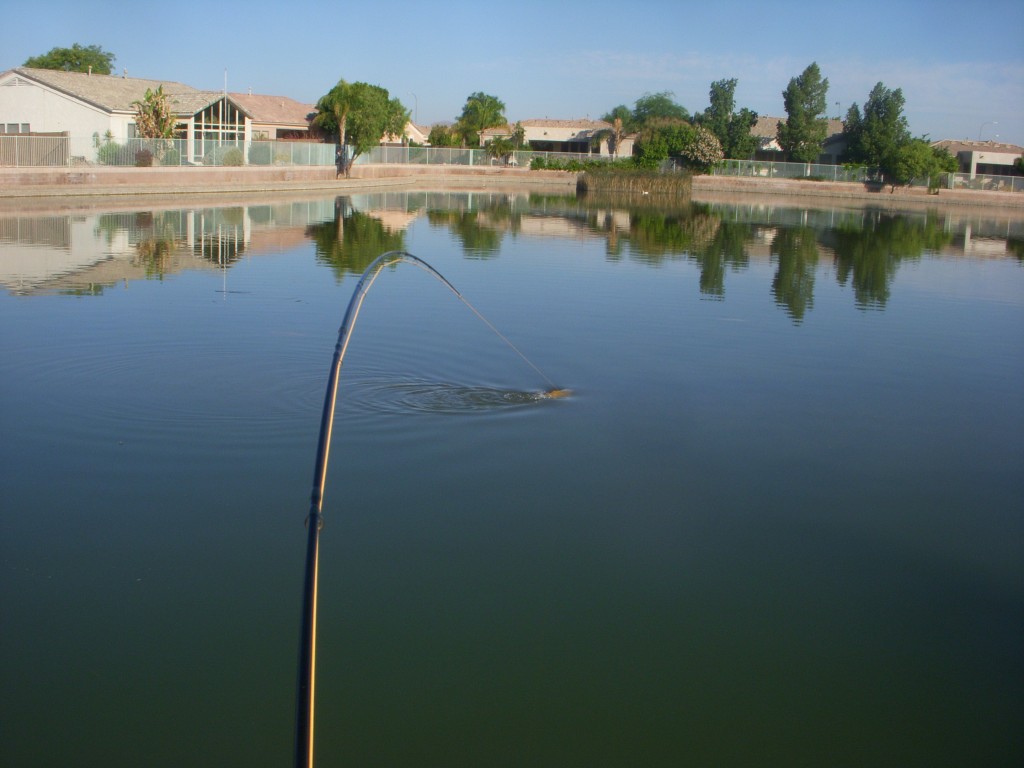 Pros:
High quality line
Floats high all day
Sails through the guides
Pro-cleaner patch included with line
Cons:
Comparable price to other fly lines (they are all high in my opinion)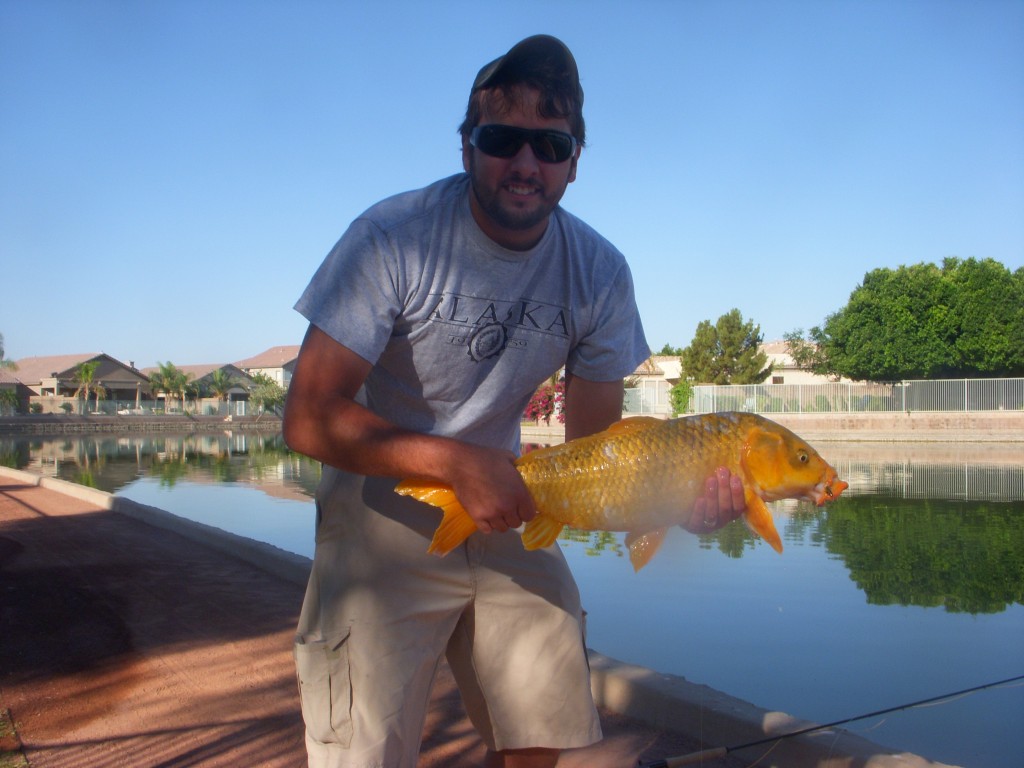 Prognosis: Having used a number of different brands and styles of fly line, I believe that Cortland's Precision line is a great choice.
* Disclaimer:
The reviews at Arizona Wanderings are my honest opinion. The Cortland Precision Salmon Line were provided by Cortland for the purpose of this review. Arizona Wanderings is not sponsored by or associated with any of the stated companies and is accepting no compensation, monetary or otherwise, in exchange for this review.  My independent status may change in the future but, as of the date of publication, no relationship other than described above has been pursued or established.