Rambling Review – Cortland Precision Quick Descent 30′ Sink Tip Fly line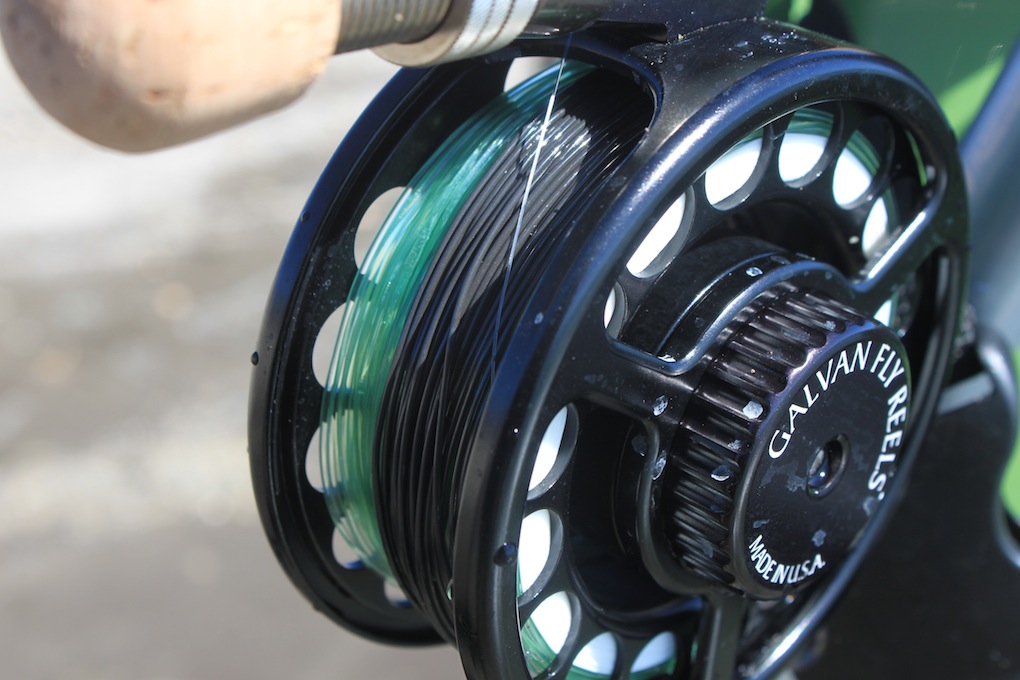 Why:
I was invited on an April trip to Pyramid Lake in western Nevada. Although nymphing under an indicator is fairly successful on Pyramid, many fishermen prefer to using a heavy sinking line and strip different flies back along the bottom of the lake to tempt the big Lahontan Cutthroat that live in the depths. While doing some research on different lines, I came across the Cortland Precision Quick Descent 30′ Sink Tip fly line which appeared to be the perfect fit for my 8 weight fly rod.
First impressions:
The specs – The Cortland Precision Quick Descent 30′ Sink Tip Fly line is a heavy sink tip shooting head with an intermediate running line. I was able to get my hands on the 200 grain line which Cortland recommended for my 8 weigh tand the type of fishing I would be doing at Pyramid Lake.
The shooting head is a dark gray line while the intermediate running line was green. The color of the running line varies, depending on which weighted grain sink tip you get from Cortland.

Field Use:
Pyramid Lake is unlike anything that I had ever fished before. Standing on a ladder in 4 feet of water while the wind howls around you can be some very difficult and technical fishing. Although I started with floating line and an indicator, my ADD took over and I switched to the Cortland Quick Decent line to strip streamers. If this tells you anything, I fished for 3 days with the Cortland Precision Quick Descent 30′ Sink Tip Fly line and I never went back to the floating line.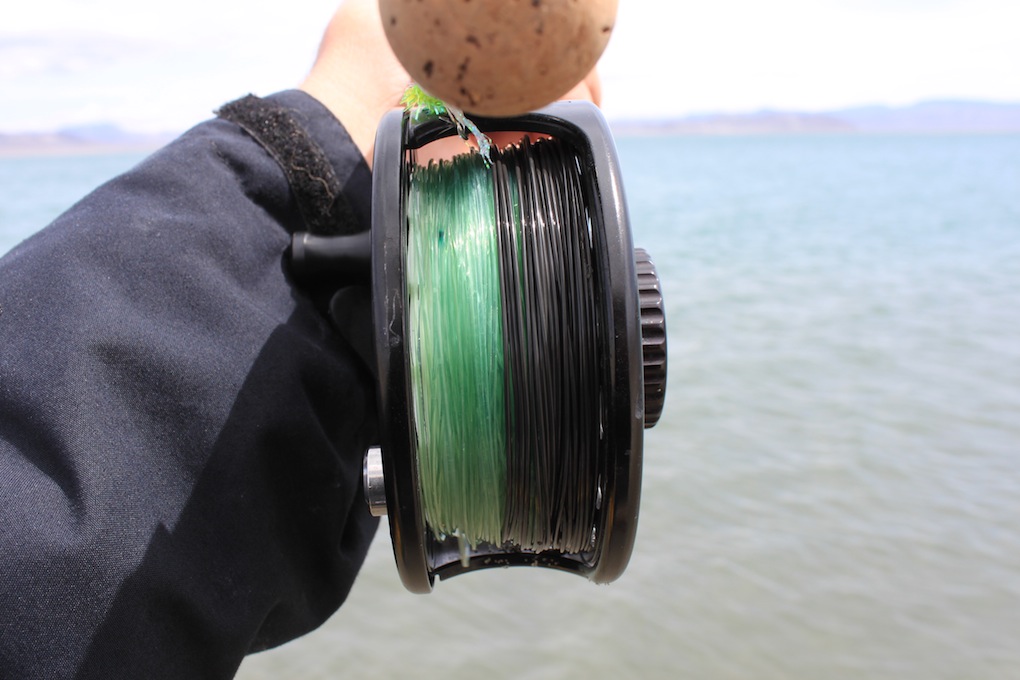 This line just flat out casts. Mind you, the wind is often in your face and you are chucking big #4 and #6 size buggers by your head. I learned pretty quick that once the shooting head is past the last guide, you release that line and just watch that running line zip through the guides. With a slight tailwind, I could lay out a good portion of the 125' of line. For a small stream guy who rarely casts more than 40', I was ecstatic. The Cortland Precision Quick Descent 30′ Sink Tip Fly line is finished off with Cortland's Dur-A-Slik coating to keep it smooth through the guides and casting farther.
The one strong selling point for me on the Cortland Precision Quick Descent 30′ Sink Tip Fly line is the intermediate running line. Many sink tip lines are designed with a floating running line and work well on rivers or from a float tube.  On Pryamid Lake, I wanted my line to be uniformly sinking so that I was in constant contact with my flies. The intermediate running line eliminates the giant hinge in the line often seen with floating line and keeps those flies on the bottom.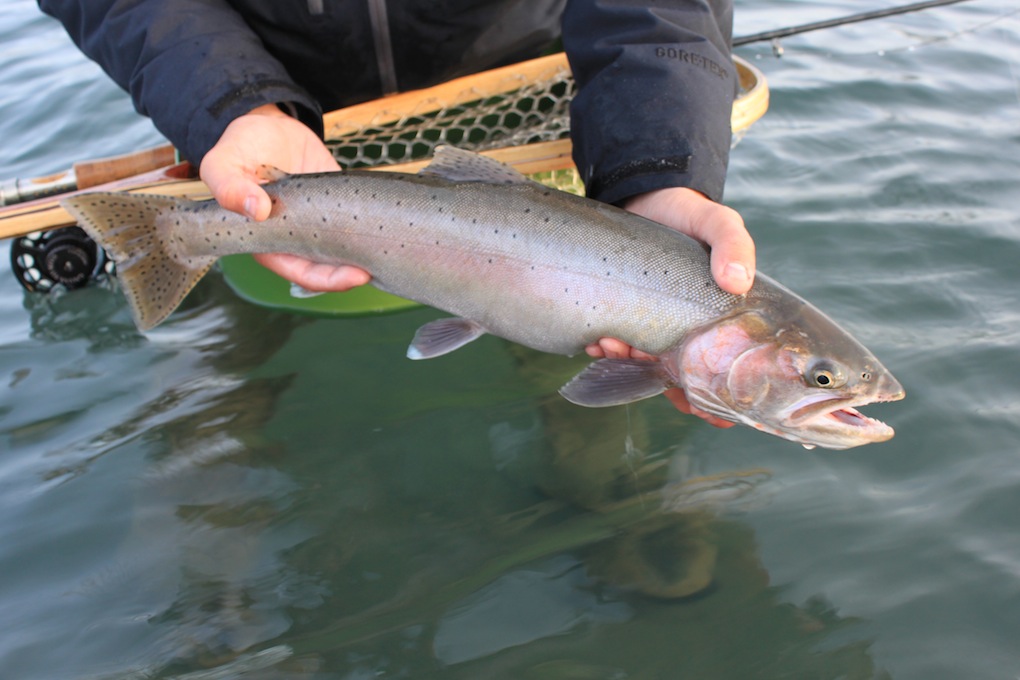 I have used quite a few different lines from Cortland, and I have bantered back and forth with some buddies about Rio vs. Cortland and the supremacy of one over the other. Hands down, I believe that Cortland line has stood the test of time and makes some of the most durable, affordable, and versatile line out there. My one issue is availability of information for the different types of line that Cortland makes as well as the availability of the lines themselves. Cortland has a whole slew of different fly lines for different fishing situations, but it is tough to find information about them.
Here is what I was able to find out from the head of the Cortland fly line department
For matching a QD line with graphite rods your usually want 1.25-1.75 times the AFTMA line rating 30' grain suggestion for you rod in sizes up to 10 wt.  Experienced anglers may choose a sinking head line with a head weight outside these ranges for certain applications, but these windows will serve as a great starting point to make sure that you are matching your rod with a sinking line that will help it perform properly and make less work for you.  If you know you will be fishing with particularly big flies or making very short casts and presentations, look for a line on the heavier side of the window.

Example: 

5wt rod (AFTMA 140GN) 175-245 grain suggested window.

6wt (AFTMA 160 grain) 200-280 suggested window. 

7wt (AFTMA 185 grain) 230-325 grain suggested window. 

8wt (AFTMA 210 grain)  265-375 grain suggested window

9wt (AFTMA 240 grain)  300-420 grain suggested window

10wt (AFTMA 280 grain) 350-500 grain suggested window

11wt – could handle 400-750 grain

12wt – could handle 450-800+ grain
Cortland is in the process of building a brand new website with more fly lines and information available to fly fishermen. I for one am extremely excited to see the great things that Cortland is doing and am looking forward to seeing the continued innovation in the fly line industry.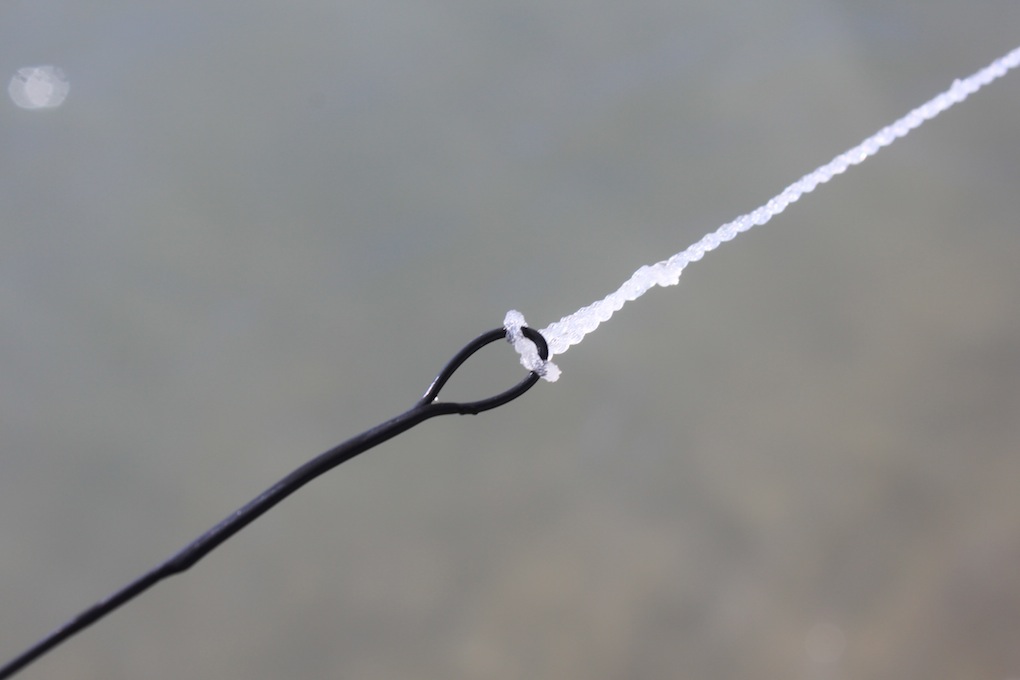 Pros:
Integrated heavy sink tip and shooting head
Intermediate running line eliminates hinge in the line caused by floating running line
Available in different grain sink tips for a variety of situations
Color-coded running line to differentiate between different grain sink tips
Dur-A-Slik finish on line to keep line casting farther
Welded loops for easy rigging
Cons:
Lack of information about pairing grain weight to fly rod weight, as well as sink rate statistics (soon to be changed by their new website)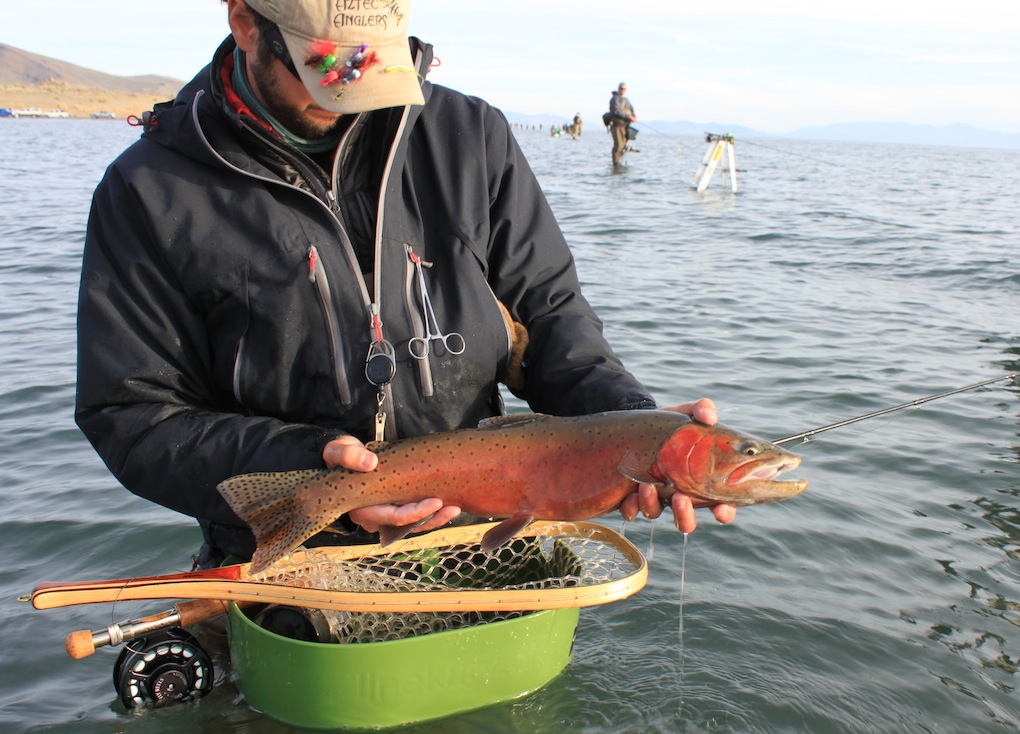 Prognosis:  I really like the Cortland Precision Quick Descent 30′ Sink Tip fly line for its castability and for getting line down quick and would highly recommend it. I think this is a perfect sinking line for Pyramid Lake. I'm looking forward to getting to the California coast sometime in the future to see how it performs on the ocean.
* Disclaimer:
The reviews at Arizona Wanderings are my honest opinion. Arizona Wanderings is not sponsored by or associated with any of the stated companies and is accepting no compensation, monetary or otherwise, in exchange for this review.  The Cortland Precision Quick Descent 30′ Sink Tip Fly line was provided for the purpose of this review. My independent status may change in the future but, as of the date of publication, no relationship other than described above has been pursued or established.