Rambling Review – Cortland Trout Boss 5 Weight Fly Line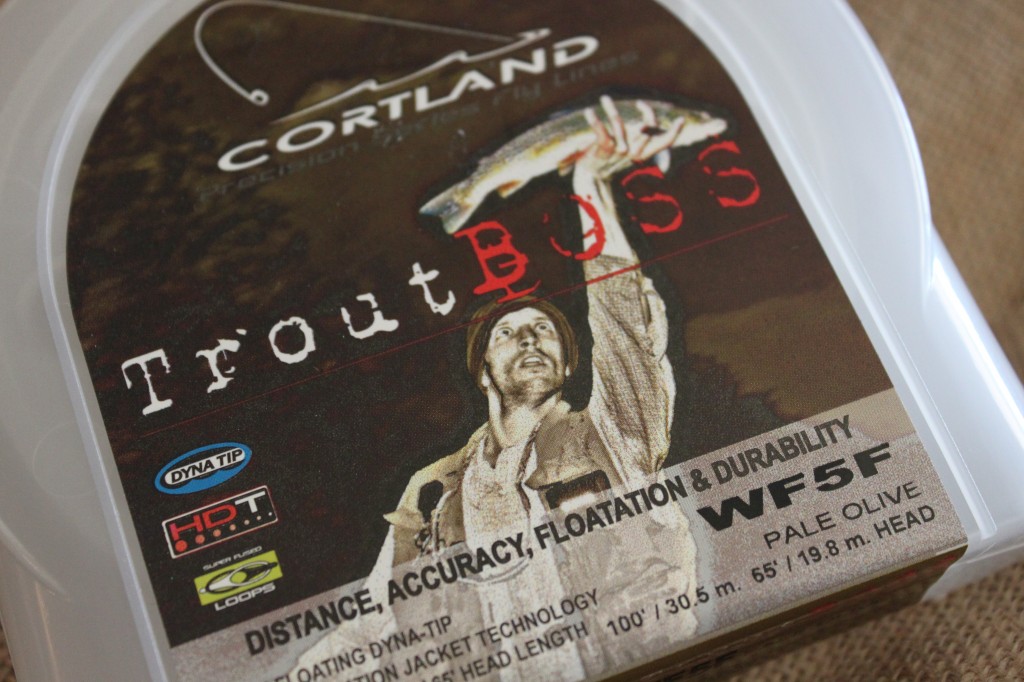 Why:
I am an average fly fisherman with a marginal cast. I need all the help I can get. Enter the new Cortland Trout Boss line.
First impressions:
The specifications –  The Trout Boss is a weight forward line with a total head length around 62ft. For those interested that head length has a 7ft front taper, a 30ft belly, and a 25ft rear taper.

Color – The Cortland Trout Boss Fly Line comes in a olive green color. It could just be me, but I'd rather have a muted color line instead of the bright green or orange. On the small streams, I will take any advantage that I possibly can.
Dyna-Tip – Cortland utilizes 18″ of their white high floating Dyna-Tip on the end of the line complete with a welded loop. I previously had another Cortland line that also had the Dyna-Tip and it stays buoyant throughout the day and can make a great indicator when fishing without an indicator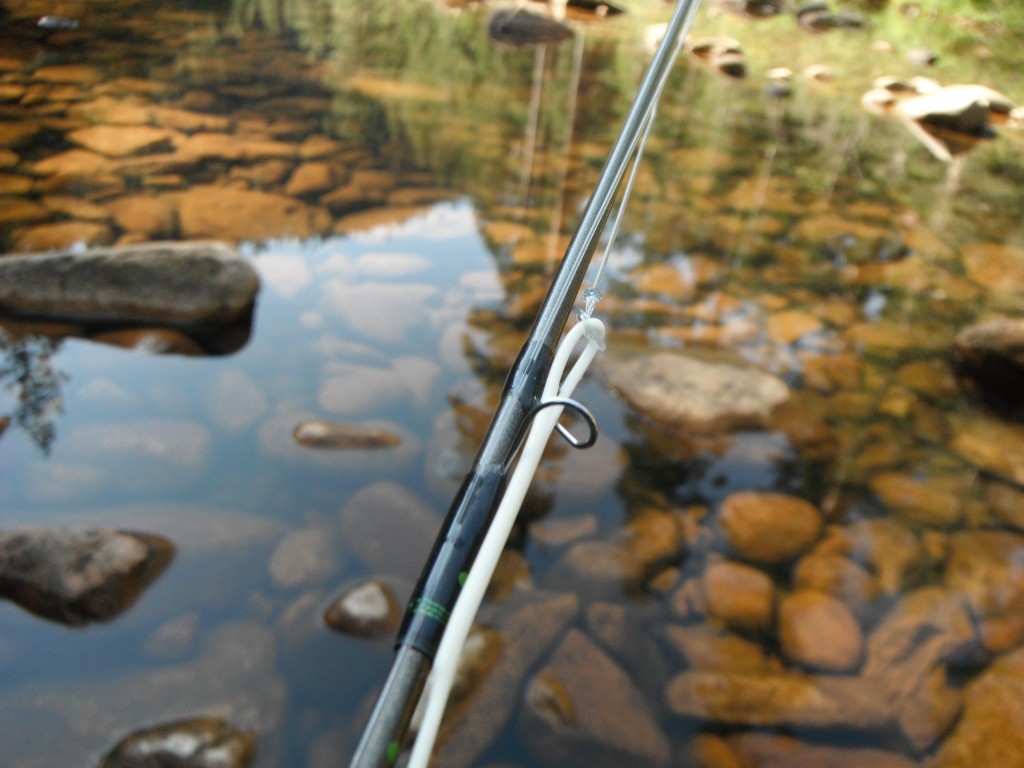 Field Use:
I put the Cortland Trout Boss Fly Line to use on my 5 weight med/fast action rod and have fished it in a number of different circumstances from big river fishing to the confines of a small stream.  In all the situations I was pleased with the line performance and in some instances truly felt as if I was getting better distance and accuracy.
I spent three days fishing at Lees Ferry in the spring and with the Trout Boss Line I felt in complete control while throwing a weighted double nymph rig. The line mended easily and that Dyna-Tip head floated high for all three days, without any treatment.
Where I was most pleased with the Trout Boss line was while fishing some backcountry creeks and really stretching out some line. While hunting for those big browns you usually only get one shot at them, so the first cast has to be right on the money. I had confidence in the line and I was throwing a very nice loop with delicate presentation. Wether tiny dries or big foam hoppers the Cortland Trout Boss line makes beautifully controlled casts at short and long distances.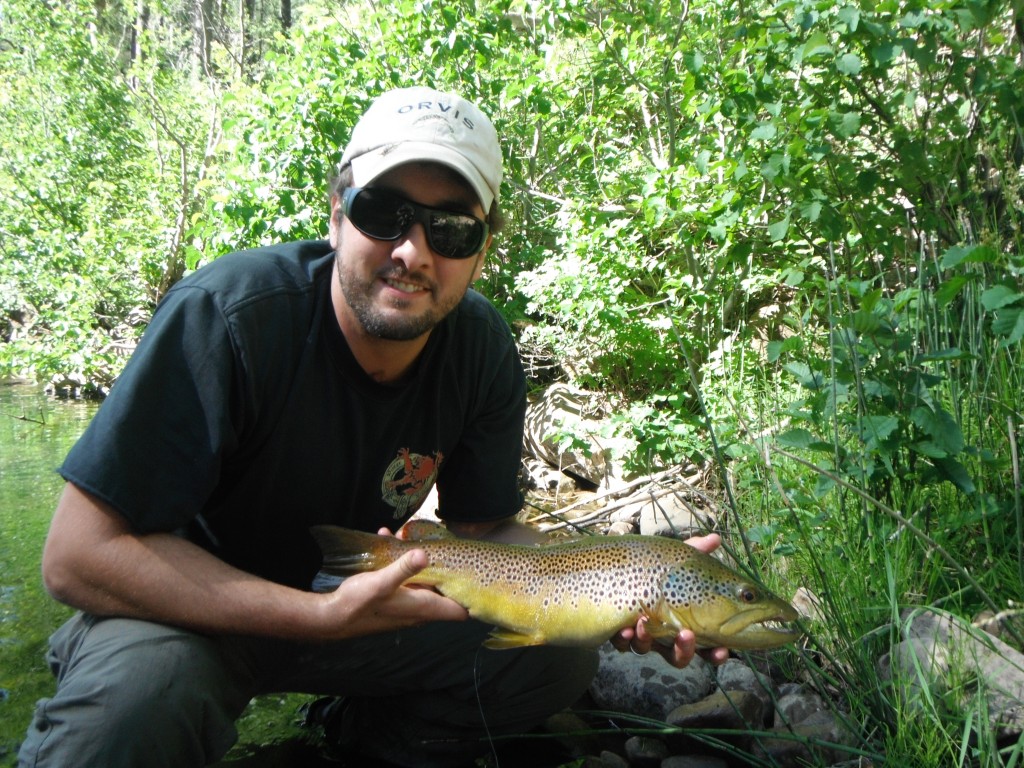 For the Trout Boss line, Cortland has introduced some of their new technology which they call HDT – Heat Dissipation Technology. The Trout Boss line is jacketed with this new material and the claim is that the HDT "ensures minimal friction while false casting, improving line speed and distance." In my opinion, the line does cast remarkably well and I think Cortland is definitely onto something with their new line.
I have been fishing the Trout Boss line for several months now and am very impressed with the durability and performance of the line. Although I do clean my lines often, this line looks very good and has held up remarkably for the amount of field time it's seen.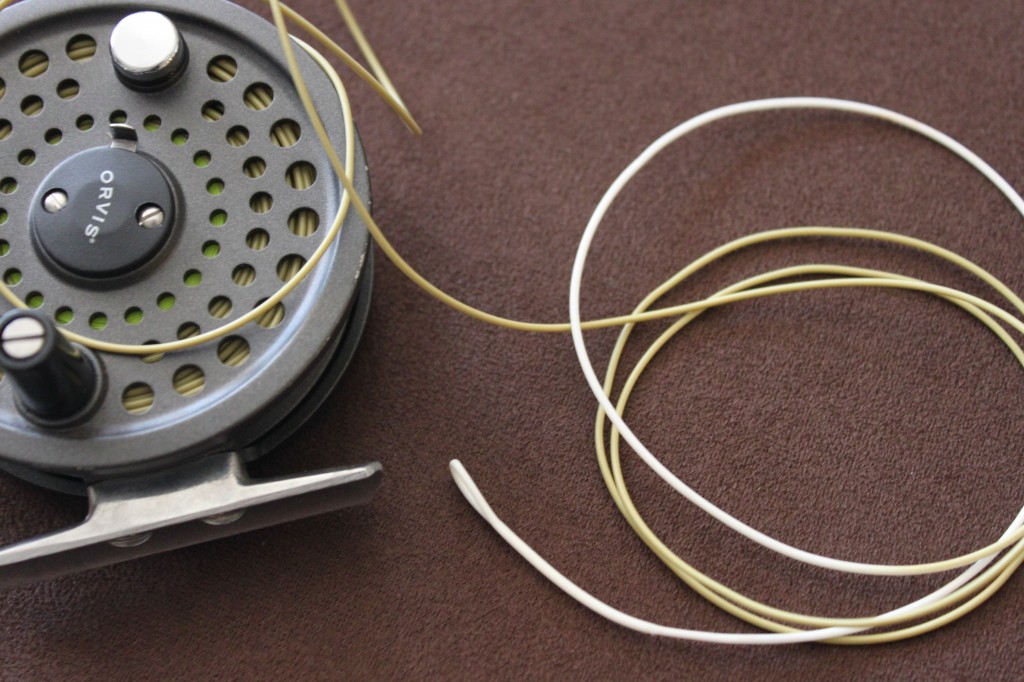 Pros:
– Dyna-tip & Welded Loops
– Well balanced taper that seems to do it all
– HDT jacket material(Heat Dissipation Technology)
– Muted colors
– Durability
Cons:
Cost (although competitively priced, it does have a "premium" price tag)
Prognosis:  If you are looking for a great all around line that gives the caster control and distance, you owe it to yourself to try the Cortland Trout Boss line. If you're in the area, drop me an email and you can cast mine. It's worth it.
* Disclaimer:
The reviews at Arizona Wanderings are my honest opinion. Arizona Wanderings is not sponsored by or associated with any of the stated companies and is accepting no monetary compensation in exchange for this review.  The Cortland Trout Boss line was provided by Cortland for the purpose of this review. My independent status may change in the future but, as of the date of publication, no relationship other than described above has been pursued or established.