Rambling Review – Crooked Horn Outfitters Trailblazer II Pack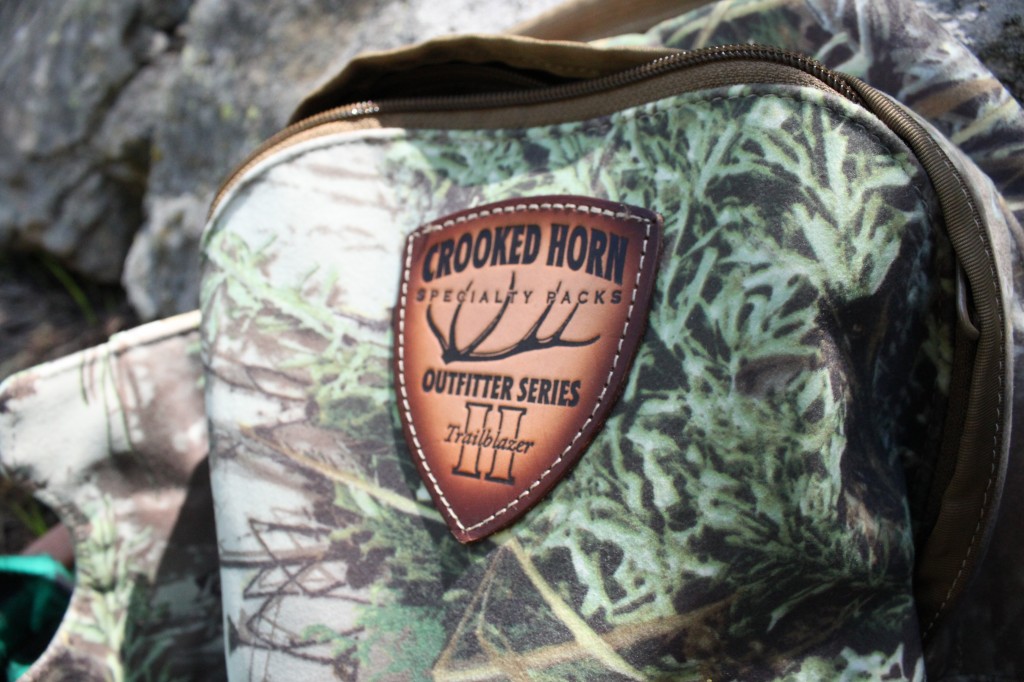 Why:
I think every outdoorsman is on the quest to find the perfect backpack. The one issue is that different situations call for different gear and so there are many great products out there for those different situations. Having said that, I may have found one of the best day packs out there – the Crooked Horn Outfitters Trailblazer II Pack.
First impressions:
Made in the USA and Lifetime guarantee – I have a couple different products from Crooked Horn and all of them are high quality. It is great to have a company that cares enough to take pride in their product and back it up.
The Fabric – The folks at Crooked Horn Outfitters utilize a waterproof fabric called GrizHide. Not only is the fabric waterproof but it is also whisper-quiet, soft, and tough as nails.
Built in Bow/Rifle/Fly Rod Tube Pouch –  One nice feature that the Trailblazer Pack has built right into it is the Bow/Rifle pouch. I've also found it doubles nicely as a a rod holder too. When not needed the pouch folds up easily under the pack and is out of the way.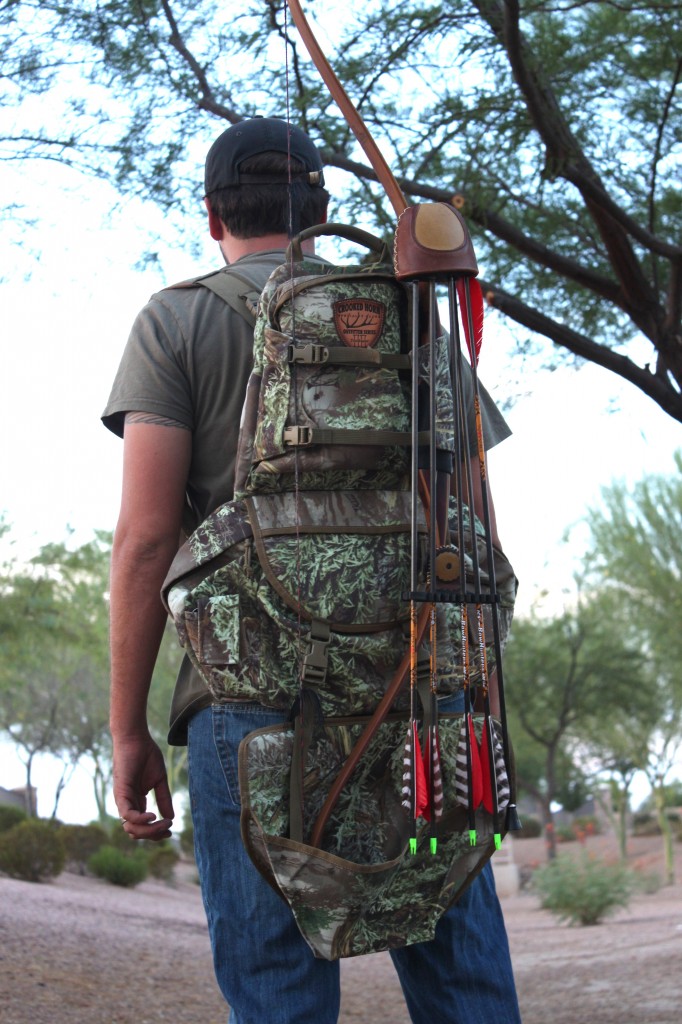 Accessible Water Bottle and Knife Pockets – The one thing that I really like about this pack is that I can access several pockets without taking off the pack. It is especially nice when I'm fishing to be able to access the waterbottle pockets. I use the one water bottle pocket for my Katadyn bottle and the other I tuck two fly boxes in to. The same thing with the knife pockets. One has a fixed blade knife, while the other holds a pair of hemostats.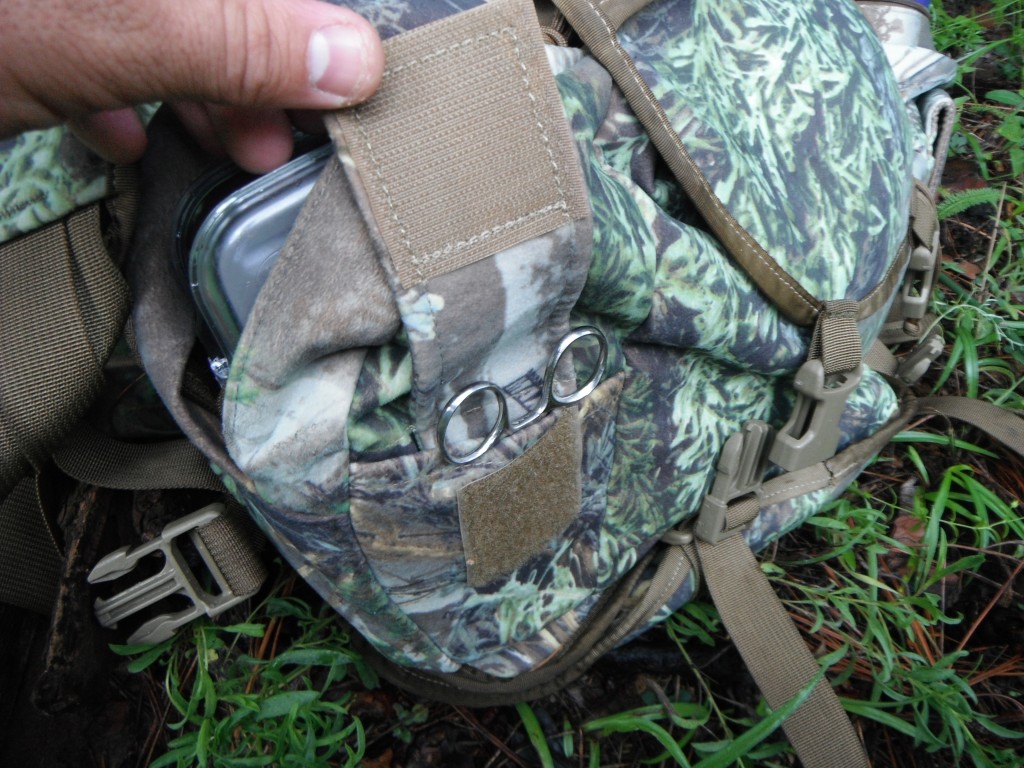 Field Use:
The Crooked Horn Trailblazer II was obviously built by an outdoorsman. The pack itself is well-thought out and is strategically put together for someone who is going to cover some country. The pack is broken down into two main sections. The main bottom compartment rides right on the lower lumbar region and secures snuggly with a durable, padded waist belt. This main compartment is closed with two buckles that make for a great place to cinch down a jacket or extra gear. The upper compartment is a bit smaller but the perfect spot for gear that needs to be handy.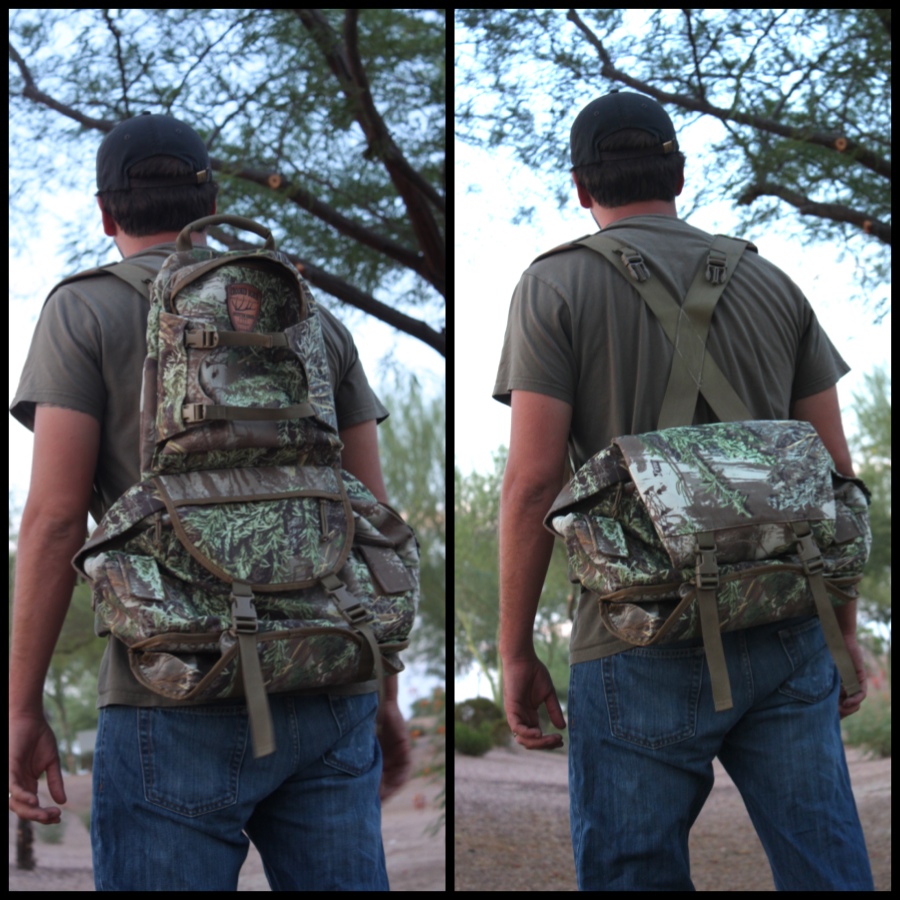 One of the coolest features of this pack is the fact that it converts from a day pack to lumbar pack. I have found this to be one of my favorite things about this pack, especially during the long hot summers of Arizona. When hiking out of a canyon, It's nice to unbuckle the top portion of the pack and secure it to the lower clips. This allows my back to breathe, keeping me cool and on the move.
Fly Fishing – To be honest, I get more use out of this Trailblazer II as a day pack for fly fishing. What I love about it is the size. Truth be told, it is on the small size as far as day packs go, holding only 900 cubic inches, but it holds absolutely everything I consider essential for backcountry fly fishing. Truth be told, I have take a couple dunks on the slippery rocks with this pack on and completely submerged the pack. My essential gear remained dry, although I myself was drenched head to foot.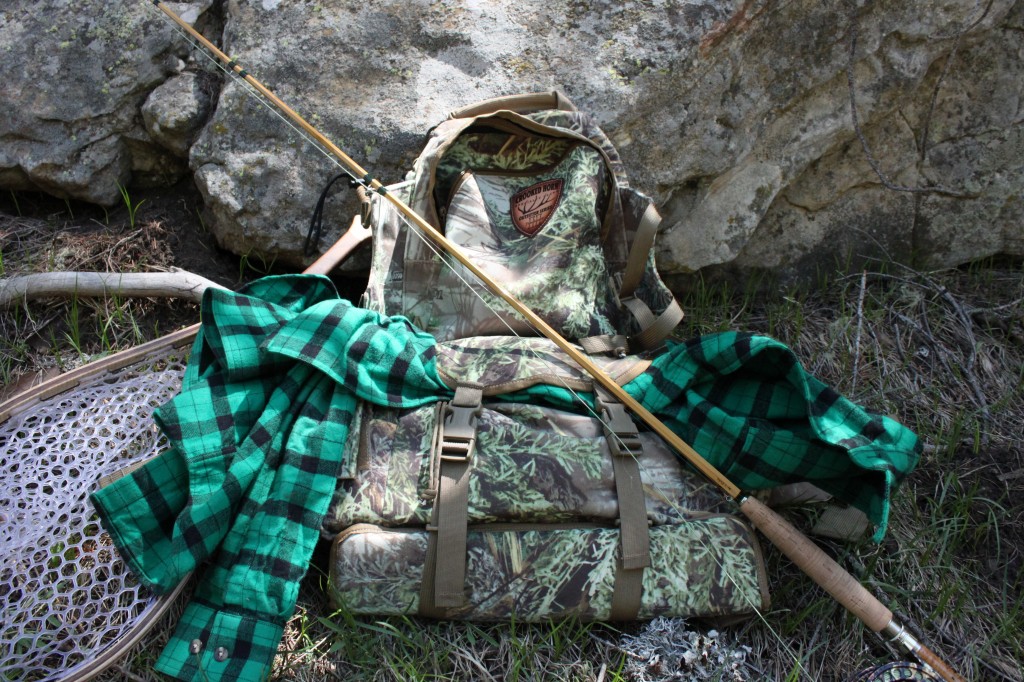 Hunting – This pack is perfect for scouting for an upcoming hunting season or a bowhunting day trips. Although probably not the greatest pack for hauling out an elk, this pack surely ranks high on my list if you are looking for a pack that will keep you light and quiet for a spot and stalk hunt. The design of the Trailblazer II pack keeps it close to my back and does not let the weight hang off my shoulders. The cloth is whisper quiet and tough as nails which makes it a great choice when heading into the rough desert landscape of Arizona.
Check out this product video from Crooked Horn Outfitters.
Pros:
Made in America
Lifetime Warranty
Whisper quiet/waterproof material
Day pack converts to lumbar pack
Accessibility of the pockets
Comfortable
Cons:
Size – At only 900 cubic inches the Trailblazer II is on the smaller side of day packs
Prognosis:  I liked this Crooked Horn Trailblazer II Pack from the moment I laid eyes on it, and having beat it up for the past year, I like it even better now. The guys over at Crooked Horn have a dynamite pack that is definitely worth checking out.
* Disclaimer:
The reviews at Arizona Wanderings are my honest opinion. Arizona Wanderings is not sponsored by or associated with any of the stated companies and is accepting no compensation, monetary or otherwise, in exchange for this review.  My independent status may change in the future but, as of the date of publication, no relationship other than described above has been pursued or established.