Rambling Review – Duluth Trading Co. Fire Hose Bootstrapper Briefcase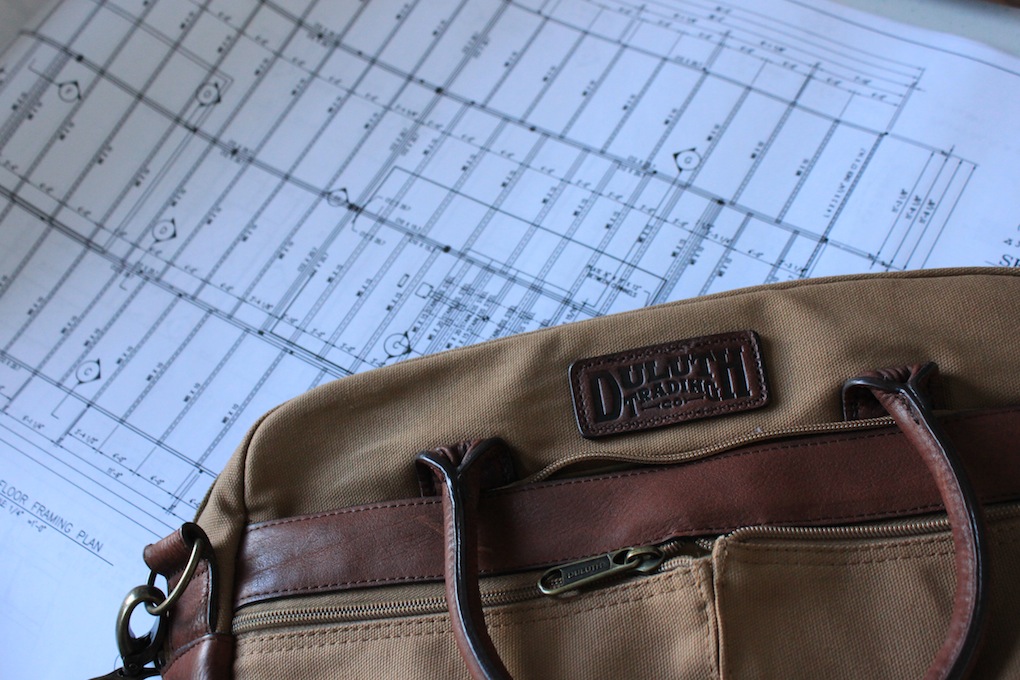 Why:
I recently made the move from education to the steel business. I work as an estimator for a local steel company and couldn't be happier with the move. I'd been looking for a briefcase/bag to carry to and from the office. It had to be able to fit a laptop, thermos of coffee, lunch, and a few files.  There are many options out there, but I settled on the Duluth Trading Co. Fire Hose Bootstrapper Briefcase.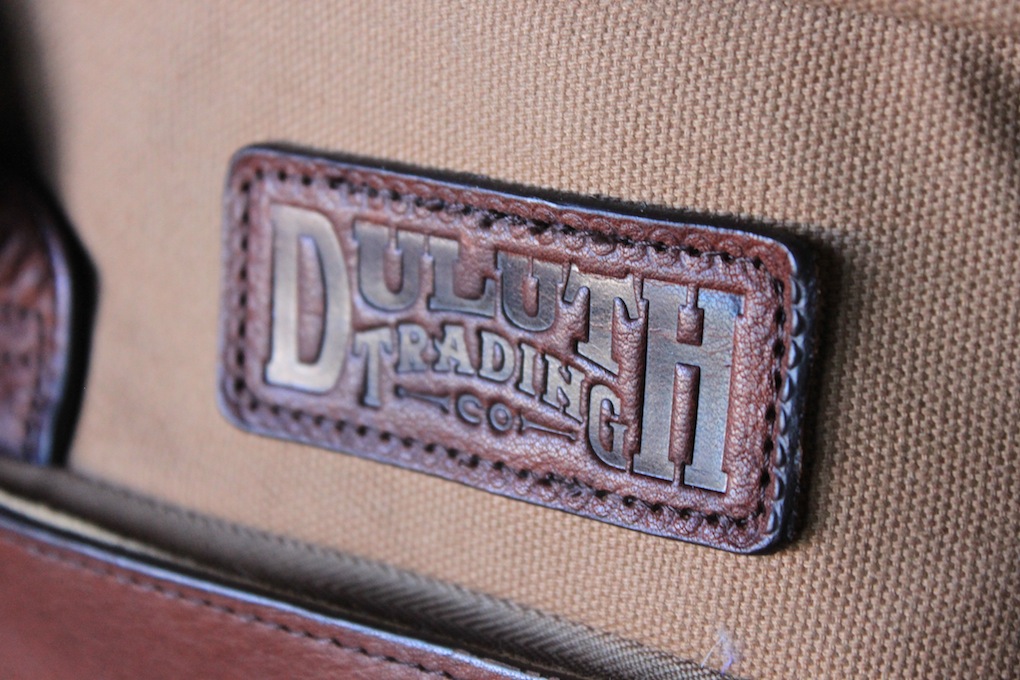 First impressions:
The look – There are plenty of pretentious looking leather briefcases out there on the market, and maybe someday I'll get there, but the Fire Hose Bootstrapper Briefcase fits the kind of lifestyle that I live.
The layout – The Duluth Trading Co. Fire Hose Bootstrapper Briefcase is extremely functional with plenty of pockets for organization. The main pocket is plenty big enough for the laptop, coffee and lunch and the plethora of other pockets leave room for the other odds and ends.
The materials – The Bootstrapper Briefcase is constructed from Duluth Trading Co.'s Fire Hose 100% cotton canvas (apparently they used to wrap heavy duty fire hose with this fabric). The bottom of the bag has full grain leather for durability and support, and much of the trim of the bag is also leather.  Hefty brass zippers offer closures on most of the pockets, another pocket has a magnetic closure,  while some of the internal pockets utilize velcro.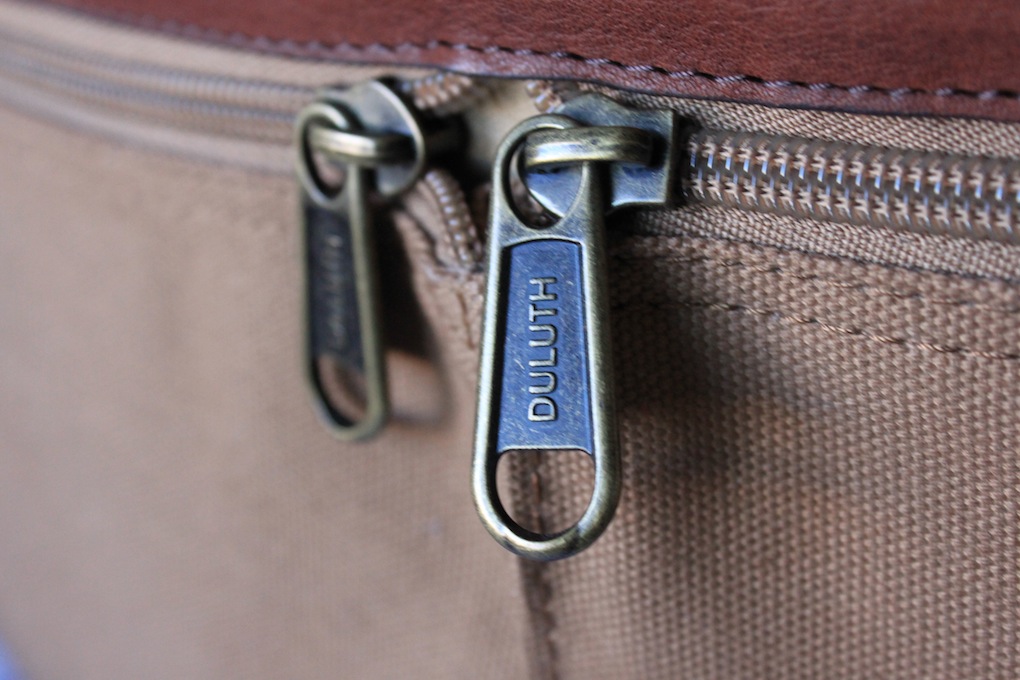 Field Use:
I've been toting the Duluth Trading Co. Fire Hose Bootstrapper Briefcase to and from work for several months and couldn't be happier with it. It does what it's supposed to do and my wife says I look more professional than carrying a grocery bag like I used to. Overall it is extremely functional and durable for my day to day work life.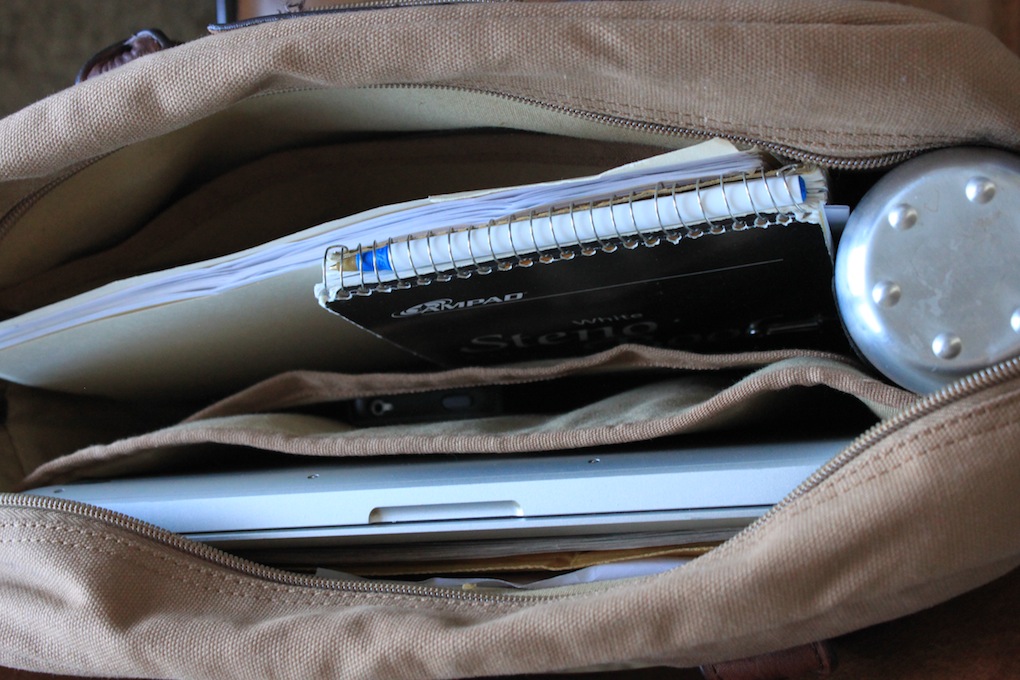 On the weekends though, I like to get a bit more use out of it and took it out several times loaded with shells and accessories for the gun range. Because of the it's stout construction it held multiple boxes of shells, water, and some of the other tools needed for a day of clays.
I like everything about this bag except the velcro. The nice thing is that the velcro is on the inside and doesn't see a ton of use, but velcro is on of those things that never seems to stand the test of time. What is exceptional though is the Duluth Trading Co.'s "No Bull" guarantee.
"If you're not 100% satisfied with any item you purchase from Duluth Trading, return it to us at any time for an exchange or refund of its purchase price. Simple, unconditional, no nonsense, NO BULL."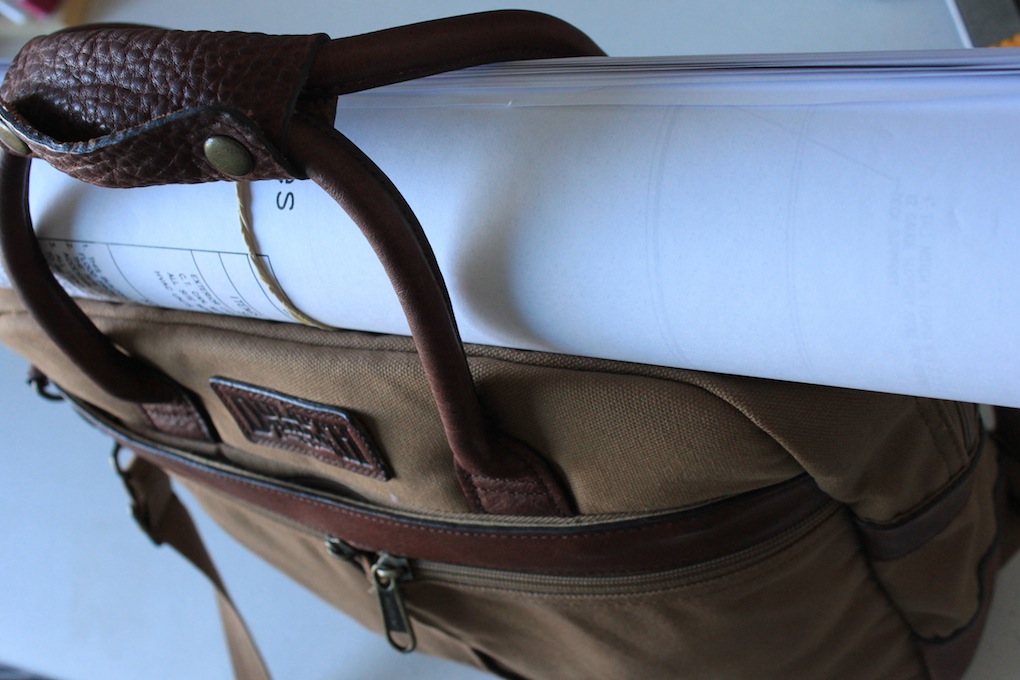 Pros:
Heavy duty Canvas Cloth
Leather bottom
Layout/size
Duluth Trading Co. "No Bull" Guarantee
Cons:
Velcro (not a fan)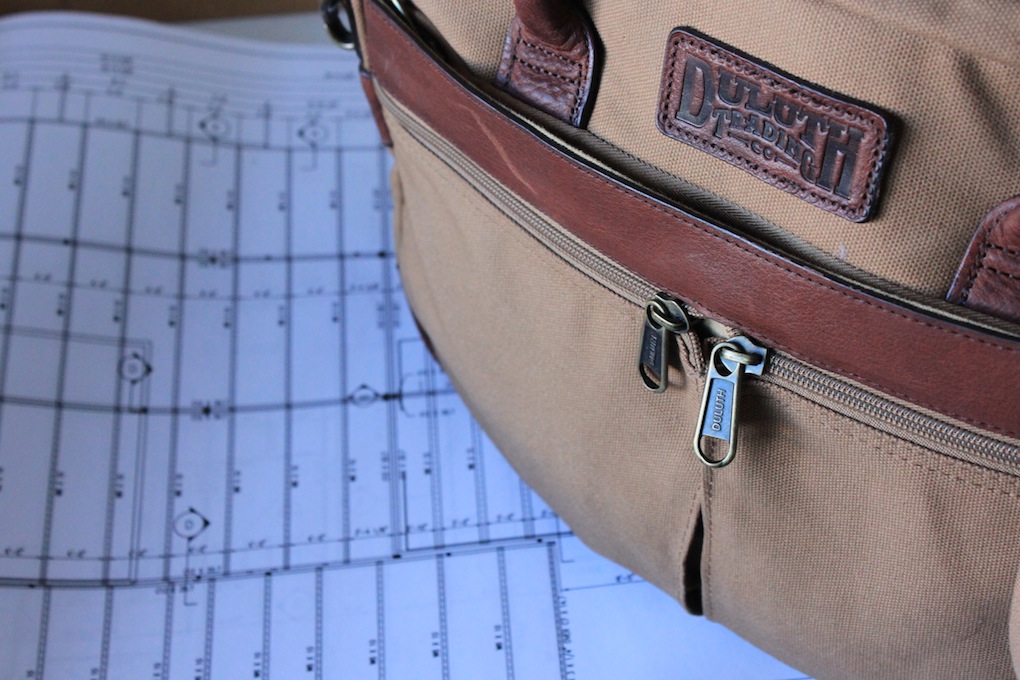 Prognosis:  I'm very happy with the Duluth Trading Co. Fire Hose Bootstrapper Briefcase and look forward to it standing the test of time.
How to Choose A Great Work Bag
Every small business owner – male or female – needs one great accessory.  A professional looking bag or briefcase organizes and holds what you need when you're out and about.
Whether meeting with clients or customers, at a convention or taking a business trip, having a durable and functional bag or briefcase is a must. Here are some tips to review before you start shopping.
The first thing to consider is how you'll use your bag. Are you carrying a laptop or tablet with you? Do you transport a lot of paperwork? Do you need room for samples? Answering these questions before you start shopping can save valuable time. But if you just prefer to buy something at a cheap price, then check out these coupons from the PromoCodeWatch website.
Shoulder Straps
To ensure that your bag won't send you to physical therapy, select one with a strap that's a comfortable width for your shoulder. Because a shoulder strap sits on the muscles located between your spine and your shoulder, it places pressure and stress there. If the shoulder strap is too narrow or too wide for this area, it will quickly begin to feel uncomfortable or even hurt. Put the bag on your shoulder and take a stroll around the store before you buy to make sure the strap width is a good fit for your frame.
Style
Specific styles can make your bag look unprofessional. Stay away from obvious trends. Embrace a classic look that will stand the test of time.
Durability
Are you hard on your bag or briefcase? Choose real leather or a durable fabric. If fabric, find one that has been treated to be "weather resistant". In addition to repelling the elements, a weather resistant treatment helps prevent stains.
Pockets, pockets and more pockets
The website Lifehacker lists useless pockets as the "sign of a crappy handbag". Although lots of pockets and compartments seem to be a good bet, many of them simply won't fit what you need to carry. Other pockets might be too large and your stuff will disappear into the darkness. Do a pocket audit to discover what works for you.
Weight
Chiropractors say your handbag or briefcase should not exceed 10% of your body weight. The lighter your bag is, the more things you can safely carry.
Materials
Leather bags need to be soft, not hard and plastic looking or squeaky. Non-leather bags made of material like canvas should be sturdy with an interior lining. The publication Real Simple advises to stay away from bags with handles that aren't stitched along the edges of the straps and that are only glued. Those handles will eventually come apart. Look for quality zippers and other hardware. Zippers should glide smoothly. Buttons and other clasps should open easily. Keep in mind that the more "parts" your bag has – like snaps, magnetic closures, etc. – the more ways your bag can break.
The savvy entrepreneur doesn't want to break the bank but knows a great bag or briefcase is an investment. Choose the right one and it should carry you stylishly through the rollercoaster ride of small business ownership!
* Disclaimer:
The reviews at Arizona Wanderings are my honest opinion. Arizona Wanderings is not sponsored by or associated with any of the stated companies and is accepting no compensation, monetary or otherwise, in exchange for this review.  Tehe DUluth Trading Co. Fire Hose Bootstrapper Briefcase was provided for the purpose of this review. My independent status may change in the future but, as of the date of publication, no relationship other than described above has been pursued or established.