Rambling Review – Dyna-King Kingfisher Vice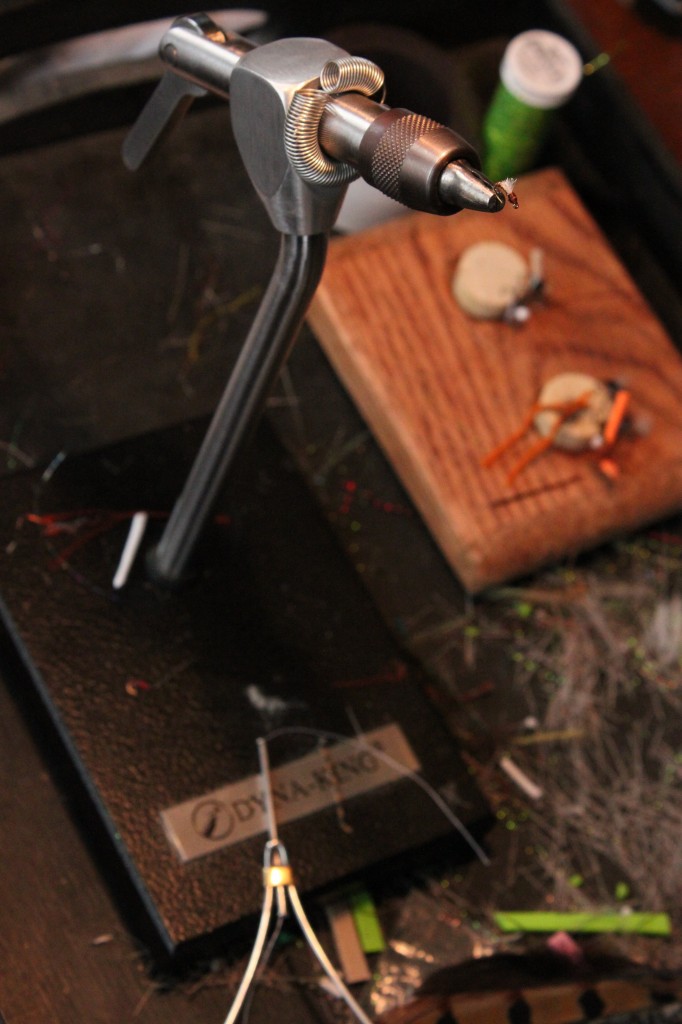 Why:
If you have fly fished for any length of time, you can understand why I wanted to buy a vise.  After catching the fly fishing bug it was only a short while before I started seeing all of the possibilities and fun everyone else was having tying their own flies. The search began and I spent the better part of two months hemming and hawing over different vises trying to find the best one for me. As always, money is tight and I was looking for something economical. On the other hand, I was smart enough to realize if I did not buy something quality, then I would be back at a later time to upgrade. Ultimately after looking at about 20 different models, I decided to pay a little more money and by the Dyna-King Kingfisher. I have not been disappointed.
First impressions:
Design – The first thing that jumped out at me about this vise was the simplicity of the design. I am a pretty simple guy and I am not into extremely high tech gadgets. The Kingfisher vice is a no nonsense, simple vise to use.
Stainless Steel – The Dyna-King Kingfisher vise is made of stainless steel and its jaws are also steel. Most other vises in my price range had plastic components that looked somewhat weak. The durability of steel was a real selling point for me and showed that Dyna-King cared enough about their product to put quality materials into it.
Lifetime warranty – If you have read any of my reviews, you will know that a lifetime warranty is real eye catcher for me. The Kingfisher comes with a lifetime warranty on the vise itself and a two year warranty on the jaws. Strong selling point for me.
Pedestal – The Kingfisher that I ended up purchasing came with a pedestal. The pedestal is a wide base that is fairly heavy and keeps the vise extremely stable. I normally tie at the kitchen table so I can hang with my wife, but when she gets sick of me I can go and tie in my hunting room. The pedestal is much quicker than a clamp and makes setup a breeze. There is a clamp that you can buy for it, but as you can tell, I am a cheapskate and will make do with the pedestal.
Price –Originally, I was looking to spend only 50-100 dollars on a vice and looked at several of the popular models in the fly shop. In the end I was not sold on the quality of those vises and caught a great special at a local store and scored the Kingfisher for 120 dollars. That may seem like a tough pill to swallow but after a year of regular use and hopefully a lifetime more, I am very happy with the deal I made.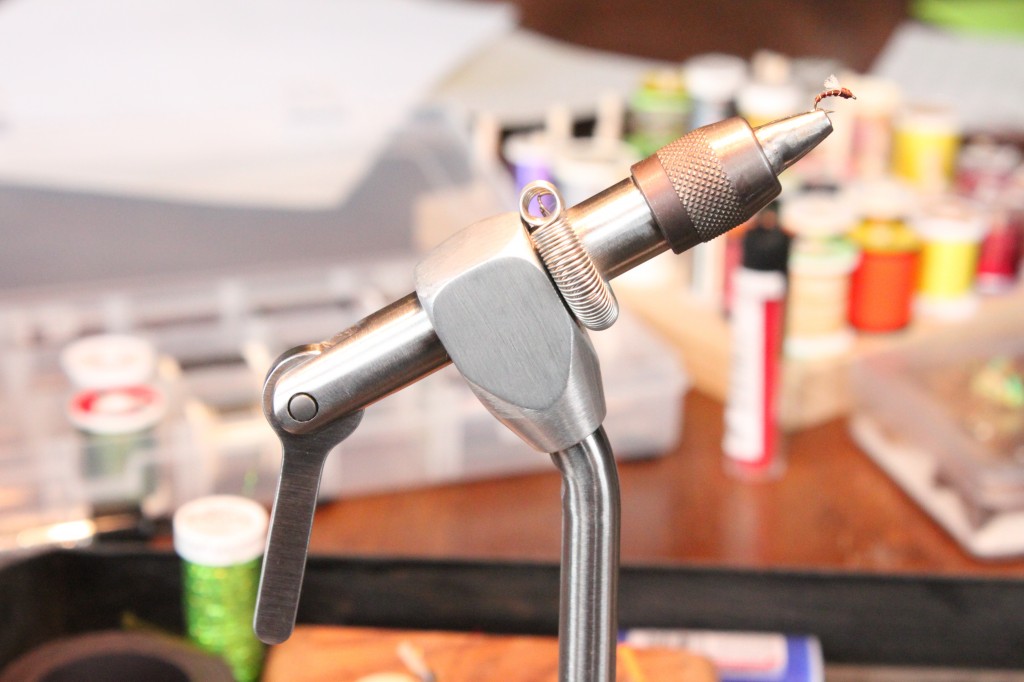 Field Use:
I have tied hundreds of flies in this vise from size 24 to 1/0.  The jaws on this vise perform flawlessly on everything except the #24s. Tying flies this small is not normal for me, but I was putting together a small midge box for the San Juan River and needed tie on these extremely small hooks.  I eventually found that if I rotated the jaws upside down, the bottom would hold the #24 hook steady. Every other size hook fits firmly in place. Maybe I am doing something wrong, but trying to get that small hook in there was difficult.
Overall, I have never had a problem with the adjustments. The jaws are powerful and keep the hook stable for tying. It truly is simplicity at its finest.
I have found that this vise is very easy to travel with. On a couple different occasions, if I am going to a "fly tying night" or am packing my vise to take on an extended trip, the vise has been extremely simple to break down and pack. The vise itself separates from the pedestal and can be easily packed away. This keeps it relatively safe and saves on space.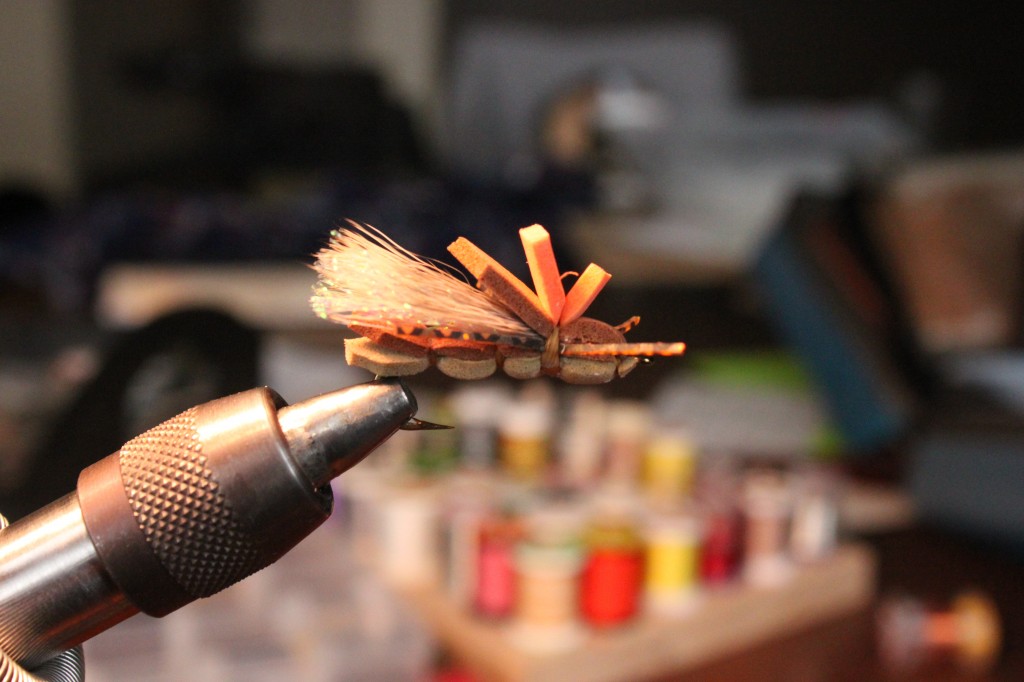 Pros:
Arguably the best low end vise on the market
Durable Construction
Powerful, stable jaws
Price
Lifetime Warranty
Cons:
Only comes with pedestal (c-clamp sold separately)
Difficult to tie #24s or smaller hooks
Prognosis: High quality vise for a reasonable price. I look forward to tying with this vise for years to come.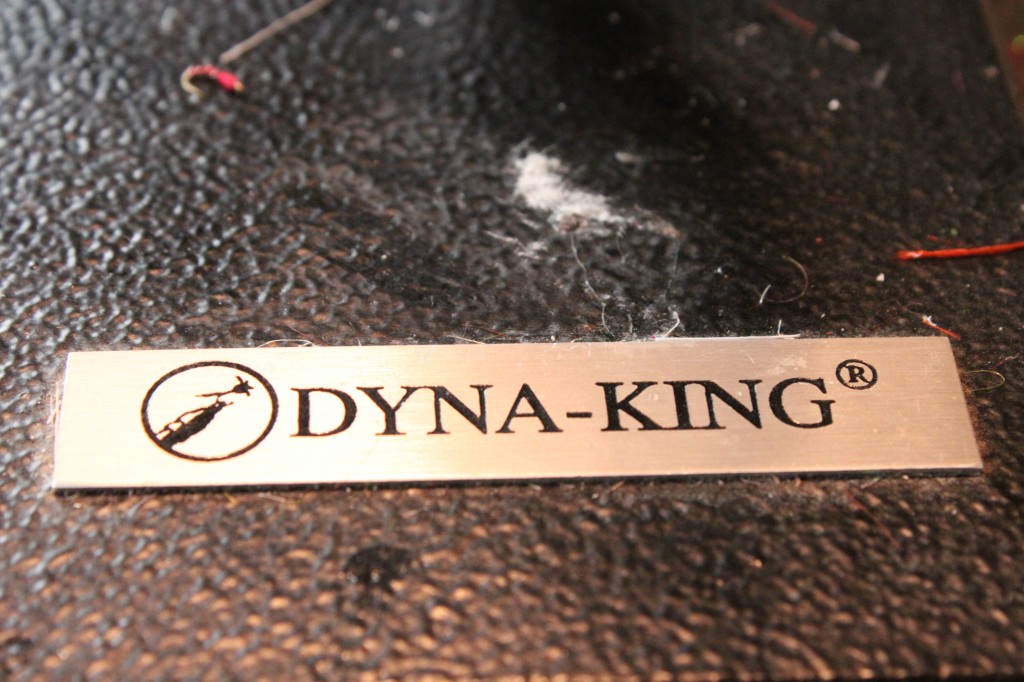 * Disclaimer:
The reviews at Arizona Wanderings are my honest opinion. Arizona Wanderings is not sponsored by or associated with any of the stated companies and is accepting no compensation, monetary or otherwise, in exchange for this review.  My independent status may change in the future but, as of the date of publication, no relationship other than described above has been pursued or established.