Rambling Review – Ex Officio Nio Amphi Pants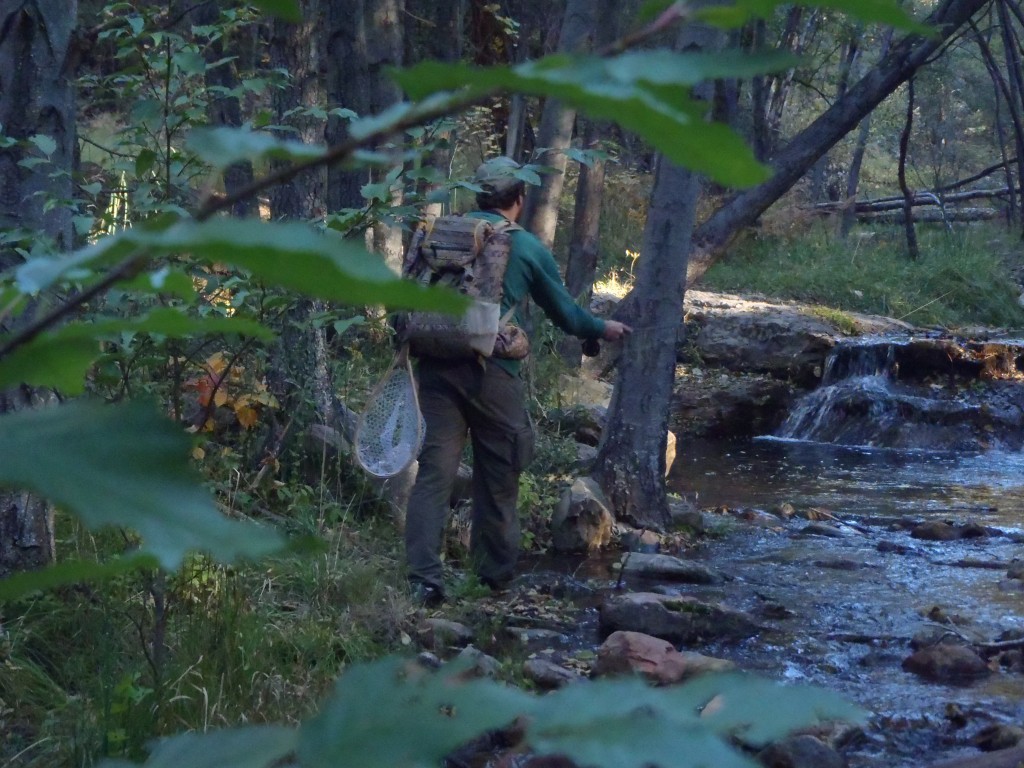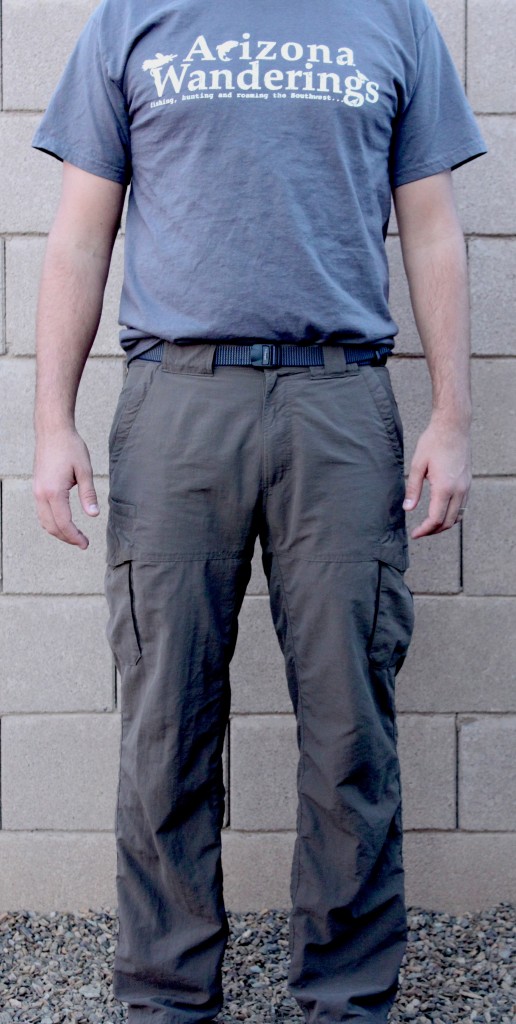 Why:
Living in Arizona and being slightly obsessed with the small streams that flow from the mountains, wet wading is a way of life from early spring until the November cold forces me to break out my waders. Typically, I roll in a pair of cargo shorts that keeps me moving quick and freely on the ice-cold creeks. Unfortunately with my legs unprotected, I typically end up scratched and bleeding by dark from the bumps, bugs, and briars that are part of the whole small stream experience. Imagine a pair of pants that are able to protect while fishing but at the same time allow the freedom and mobility that a pair of shorts offer. Enter the Ex Officio Nio Amphi pants.
First impressions:
Lightweight – The Ex Officio Nio Amphi pants are constructed from what Ex Officio calls Nio Nycott which is 100% nylon.
The fit – I ordered my regular size pants and found the Nio Amphi pants to fit perfectly. The pants have a small amount of elastic in the waist that allow for freedom of movement, an extra base layer if need be, or if you just ate to much the weekend before. The gusseted inseam allows for full range of motion on the small streams. The Nio Amphi pants also come with a quick clip nylon belt.
Pockets – I love pockets. The two cargo pockets on the Ex Officio pants perfectly fit a fly box or a spool of tippet and fly dressing. There is one small pocket just above the right cargo pocket that fits my small point and shoot camera  rather nicely that I really appreciate.
Field Use:
The first time I stepped out of the stream with the Nio Amphi pants, I could not believe that they were just as light as when I stepped in.  The Ex Officio pants have the amazing ability to resist water and even after a full day of wading in and out of the stream, they remain dry and lightweight.
Much of the day on a small, boulder strewn creek is spent crouching or on hands and knees. The Ex Officio Nio Amphi pants allows the fisherman the needed mobility to move around the creek. What I appreciate about the fabric is that it is extremely lightweight yet durable.  Moving through brush and scraping against rocks, at this point, do not seem to phase these pants at all. They do have a gusseted crotch and a slight stretch in the material which allows for those slow half-crouched movements which creek fly fishermen seem to always find themselves in.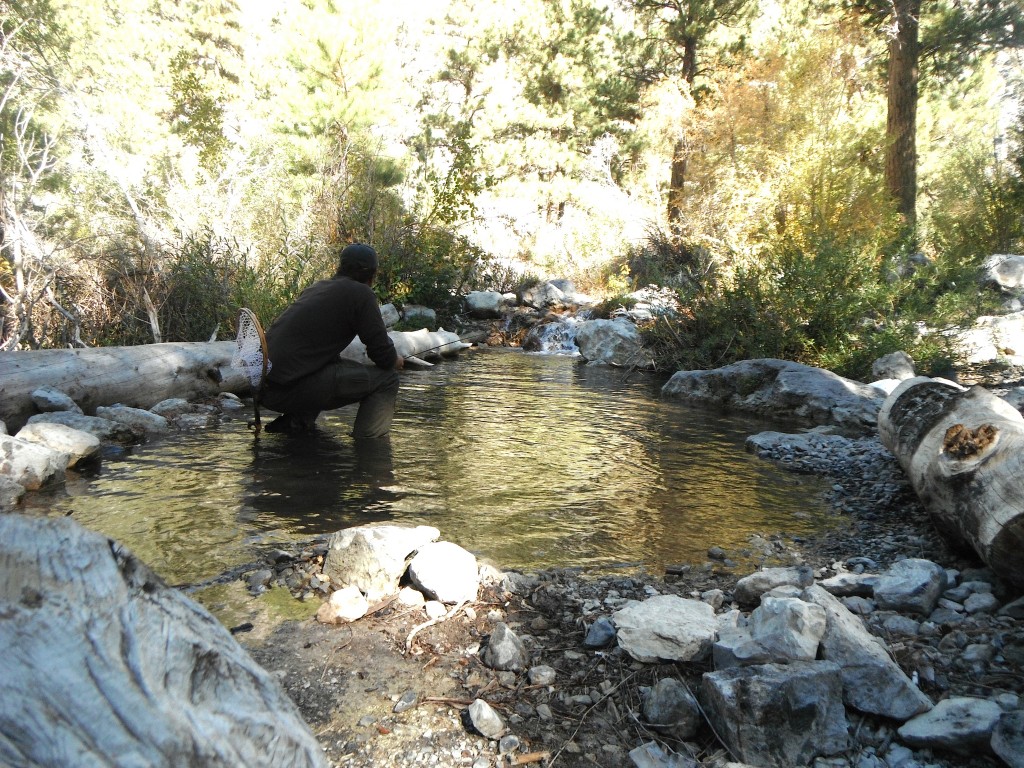 On a recent trip to a small stream in Nevada, I found myself hiking through some of the gnarliest brush to get to this little small stream. I ended up wandering right through a huge section of stinging nettles (or something of the sort) that left my hands tingling and stinging for the next couple of days. Thank the heavens that I had packed these Ex Officio pants because not only was a I nettle free on my legs, but they actually stood up to the abuse of the thorns and prickers that I walked through. I am pretty much sold on wearing these pants when I know that I am going into uncharted territory or a known thorn-ridden area to fish. It also warms my soul to wear pants instead of shorts in rattlesnake country, even if the added relief is only in my head.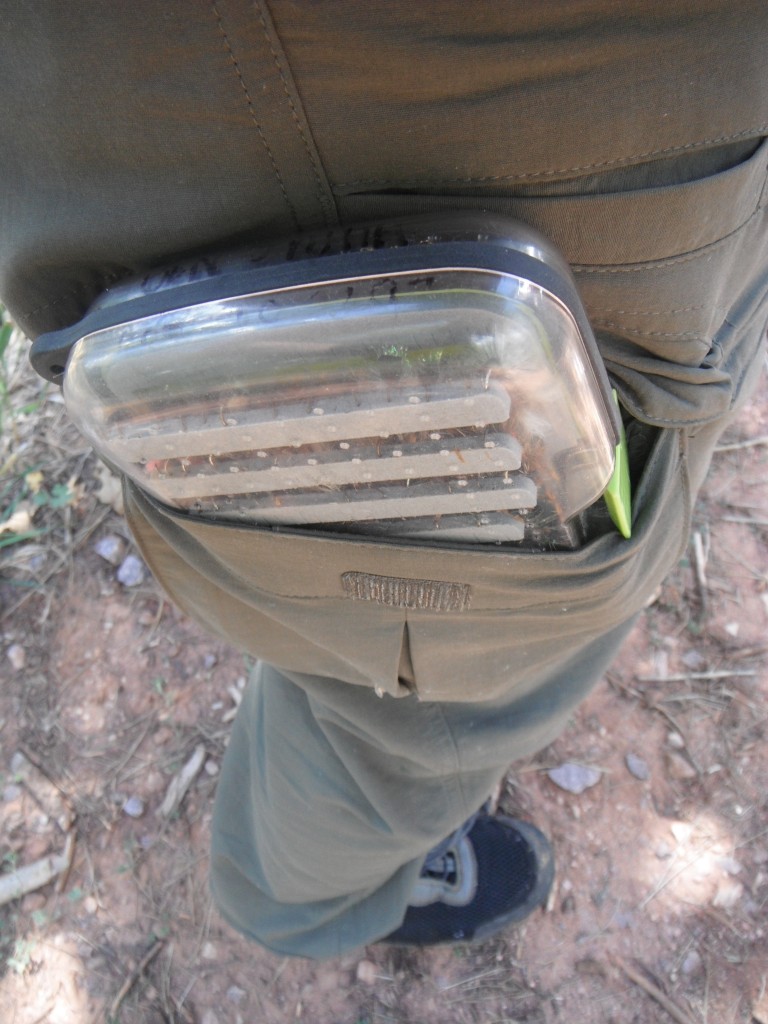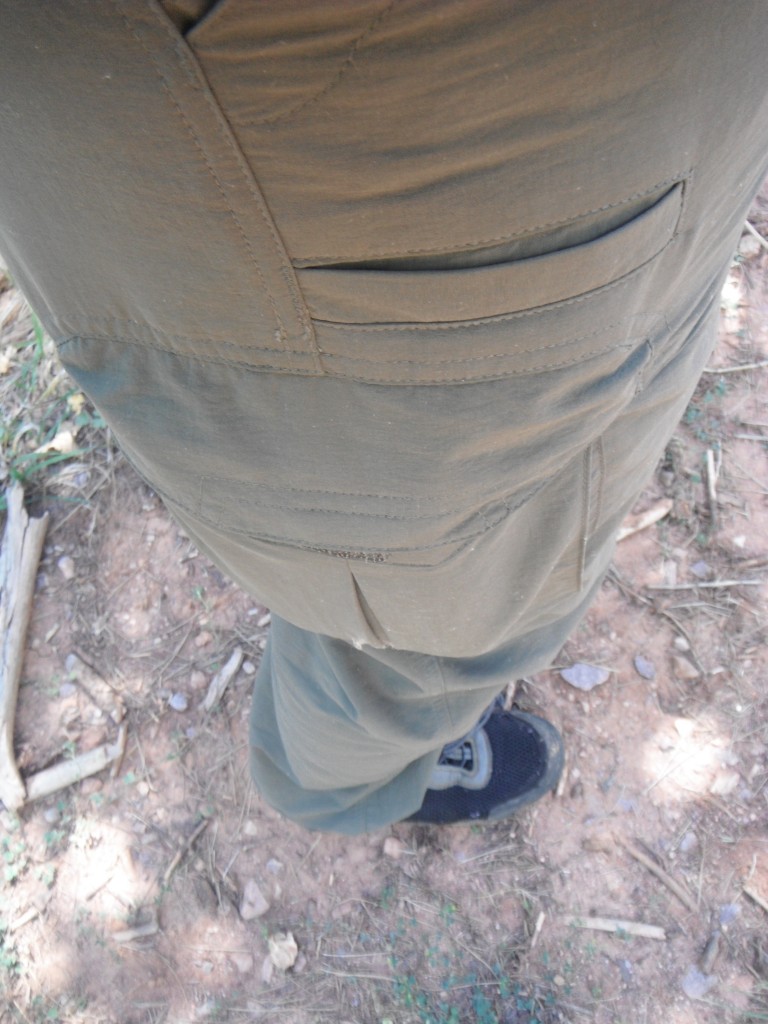 Pros:
Lightweight
Water-resistant
Quick Drying
Well thought out pockets
Nylon belt included
Elastic waist
Cons:
Cost
Prognosis: If you are looking for that lightweight pair of pants for hiking, wet wading, or other outdoor activity, you owe it to yourself to check out the Ex Officio Nio Amphi pants.
* Disclaimer:
The reviews at Arizona Wanderings are my honest opinion. The Ex Officio Nio Amphi Pants were provided for the purpose of this review.  Arizona Wanderings is not sponsored by or associated with any of the stated companies and is accepting no compensation, monetary or otherwise, in exchange for this review.  My independent status may change in the future but, as of the date of publication, no relationship other than described above has been pursued or established.