Rambling Review: Fall River Bamboo Fly Rod "South Fork"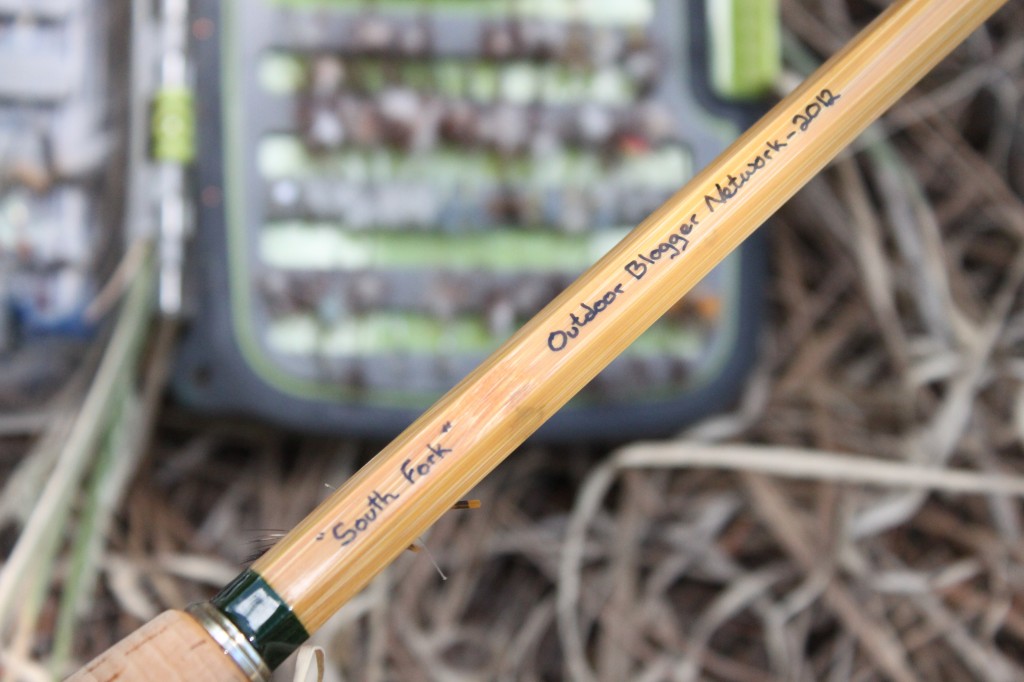 Why:
The opportunity to fish the Fall River South Fork Rod, along with the Montana Fly Company reel and Rio line, came through the Outdoor Blogger Network. I am the first of 18 "hosts" for this rod and reel and over the next several months, the South Fork rod will travel across the U.S. and be fished, analyzed, and loved by some great fly fishing bloggers. At the end of it's journey, one of the lucky hosts will be randomly chosen to own this pretty blonde fly rod. My fingers will remain crossed for the next couple of months hoping that it's me.
I am a teacher and an average guy. I like equipment that can stand up to abuse in the field but does not break the bank. These basic facts have kept me from purchasing a bamboo rod even though I have cast and drooled over several. This opportunity to fish and play around with a beautifully handcrafted fly rod is a true blessing.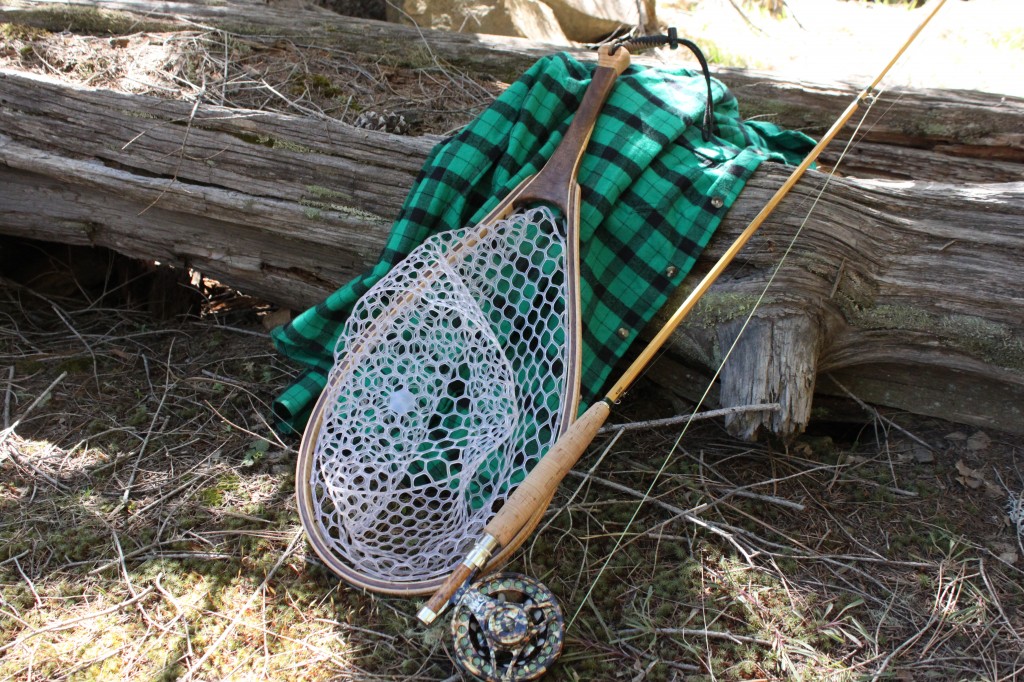 First impressions:
The Specifics – The Fall River "South Fork" Bamboo Fly Rod is an 8′ 5wt rod with a described moderate/fast action.
The Case –  When I first opened up the postal package and pulled the rod tube out, I was blown away. This is not your run of the mill rod tube, nor is it a standard metal tube that comes with most bamboo rods.  This hexigonal oak case is a work of art and a beautiful way to transport this fly rod.
The Color –  Blonde bamboo rods are beautiful. They show off the quality of the bamboo and the workmanship of the craftsman. I liked the dark green wraps against the blonde bamboo too. The color combo really made the rod pop.
Two tips – Having very little experience with bamboo, I knew that some rods came with two tips, but I did not fully understand why. I asked the rodmaker and he explained that it was more or less an American tradition to sell a rod with two tips as a "just in case." Since many early fly fishermen relied on their rod to catch a meal and sustain life, any rod tip damage could mean serious trouble. Having the spare tip allowed for the owner to get the other repaired while still being able to fish.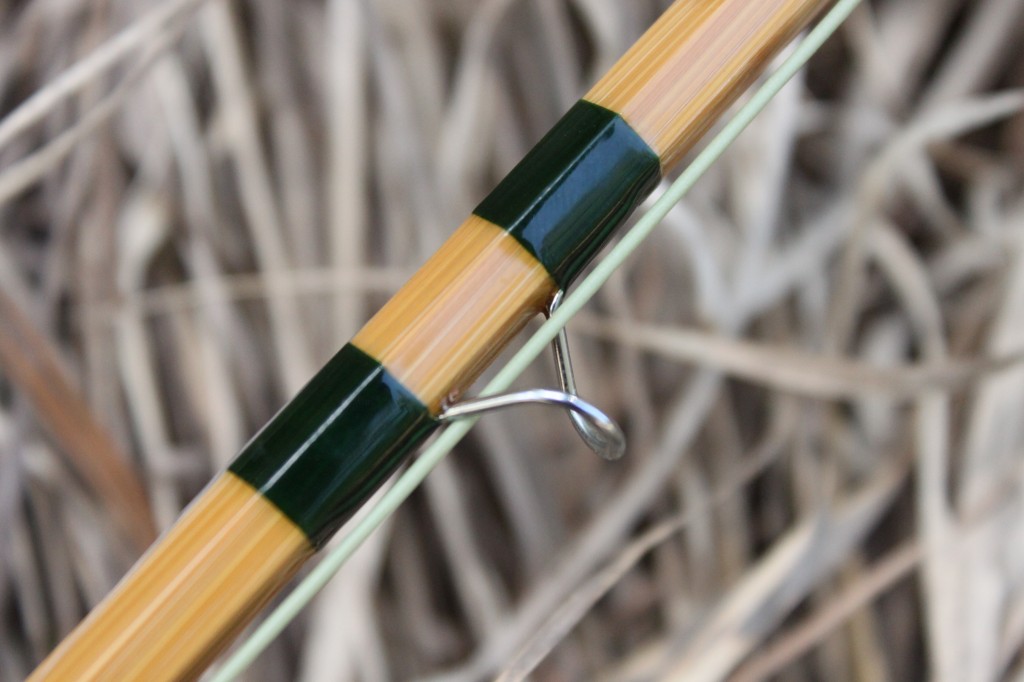 Field Use:
Typically, when reviewing gear on Arizona Wanderings, I spend copious amounts of time in the field putting gear through the paces. For fly rods I generally like to spend multiple trips putting the rod through all kinds of different scenarios and seeing how it puts up with standard abuse that comes with its owner. With only three days with this beautiful fly rod, here is what I found.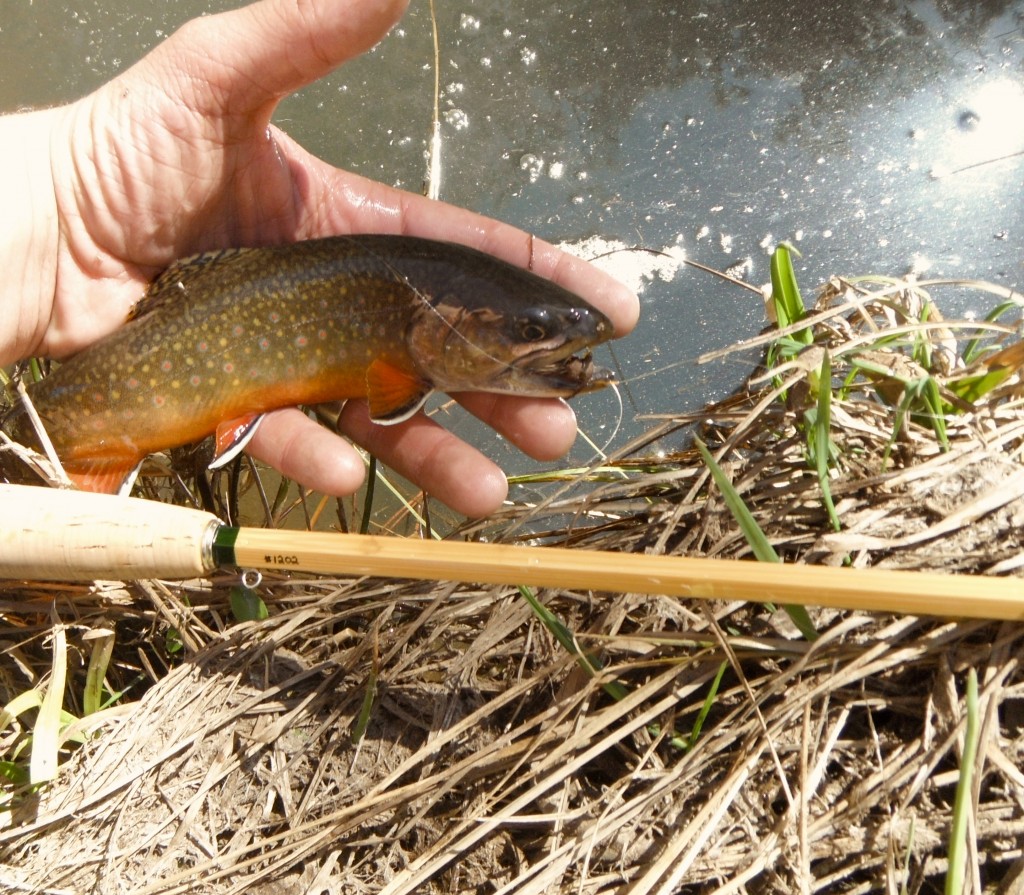 I fished this rod on two different creeks. Both creeks present different challenges. One is very brushy requiring short acurate casts and a good amount of finesse. The other is a bit more open, requiring longer more delicate casts. I also spent some time on a local pond messing around finding a nice casting stroke and laying out some serious line. The Fall River South Fork Rod performed flawlessly.
Jason Zicha, the rod maker, had written to me and said that the casting stroke of the South Fork Rod was a bit on the faster side of bamboo. Still, I had to remind myself to slow down and let the rod load. Having fished mostly graphite, it is difficult to compare the two, but the benefits of that soft presentation are hard to miss. By the time I had the rod figured out, I realized that I was actually fishing slower and taking my time. There was no "hurry up and fish" moments. Instead, I was enjoying the actual casting and finesse of the rod as much as I was pulling fish out of the creek.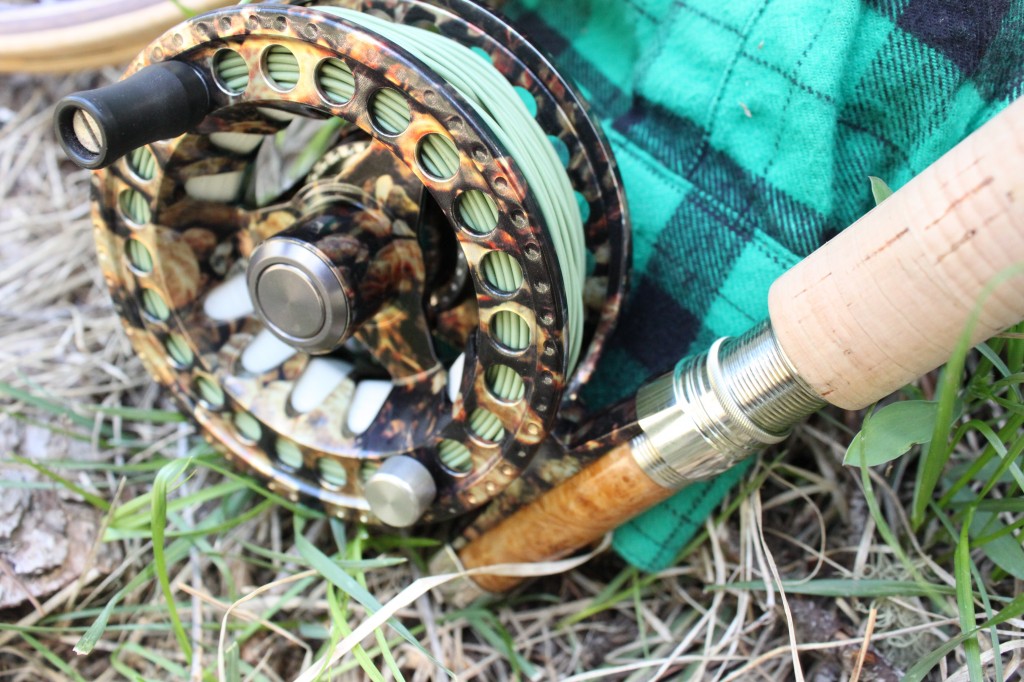 A bit more quality time on the water with this fly rod would have yielded more information and insight to the different dynamics of its character, but by my estimation, the South Fork fly rod made by Jason Zicha is truly a work of art. The couple of bamboo rod makers that had a look and cast it a bit were more than impressed and had nothing but compliments for this flawless piece of wood.
Pros:
Beautiful custom craftsmanship
Delicate presentation
High Quality material and components
Handcrafted rod tube
Price – for a bamboo rod with two tips, this is a reasonable price
Cons:
Price – on a teacher's salary, my wife just looks at me and laughs.
Weight – bamboo rods are heavier than graphite, comes with the territory
Prognosis:  I thoroughly enjoyed fishing the South Fork bamboo rod and would highly recommend anyone interested in looking for a bamboo rod to check out the beautiful craftsmanship of Jason Zicha at Fall River Fly Rods.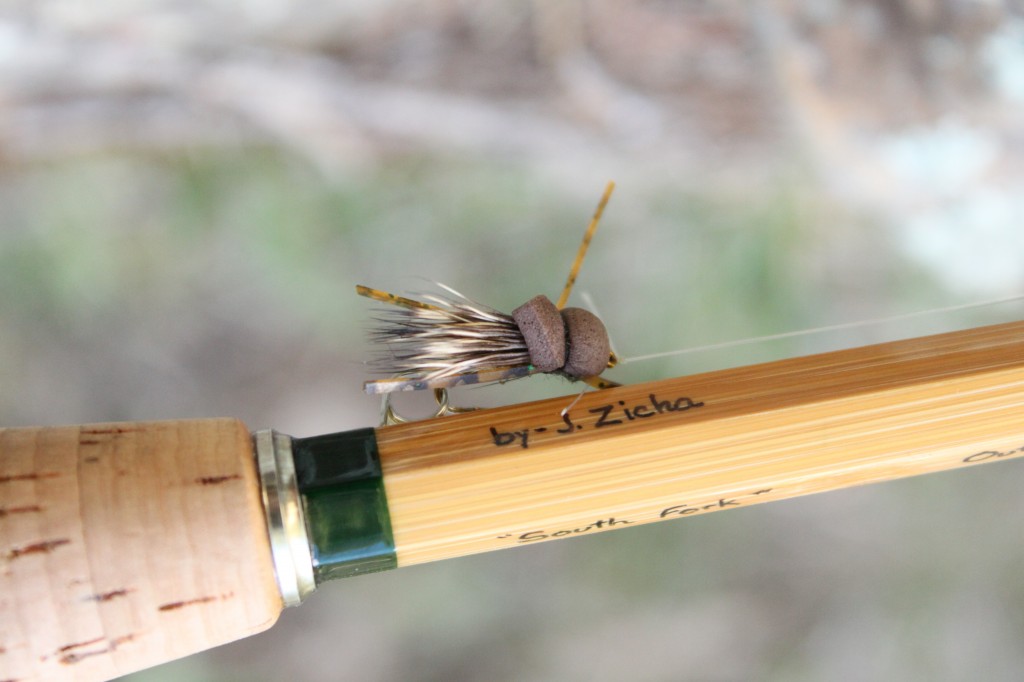 * Disclaimer:
The reviews at Arizona Wanderings are my honest opinion. The Fall River South Fork Fly Rod was provided by Fall River in conjunction with the Outdoor Blogger Network for the purpose of this review. Arizona Wanderings is not sponsored by or associated with any of the stated companies and is accepting no compensation, monetary or otherwise, in exchange for this review.  My independent status may change in the future but, as of the date of publication, no relationship other than described above has been pursued or established.