Rambling Review – Flying Fisherman Pago Sunglasses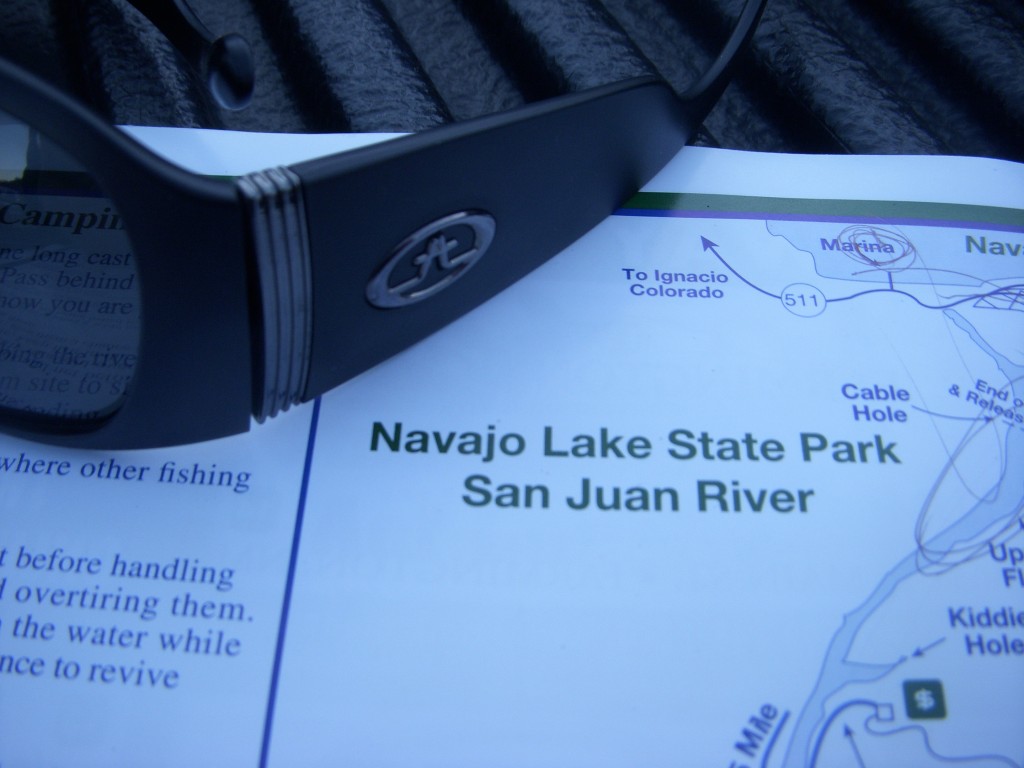 Why:
This answer is pretty easy. First I live in Arizona and the sun is hot, brutal, and unforgiving. God only gave me one set of eyes so protecting them from the harmful UV rays is extremely important.  Secondly, while fly fishing, it is essential to protect my eyes from the tiny razor sharp hook that is zipping by my head. Having a set of polarized sunglasses is the best recipe for being able to protect your eyes from the sun and airborne hook as well as cutting down on the glare on the water, making it easier to see fish.
On a side note, let me explain to you why I am the best person to review the Flying Fisherman Pago Sunglasses. Usually I am the guy who goes to the dollar store or big box store and buys several pairs of cheap polarized glasses (if I can find them). Stumbling along a small stream and my overall clumsiness is often a lethal combination, and I break and lose sunglasses more than I would like to admit. Put this all together and I have seen my fair share of crappy sunglasses and the opportunity to check out a nice pair like the Flying Fisherman Pago shades peaked my interest.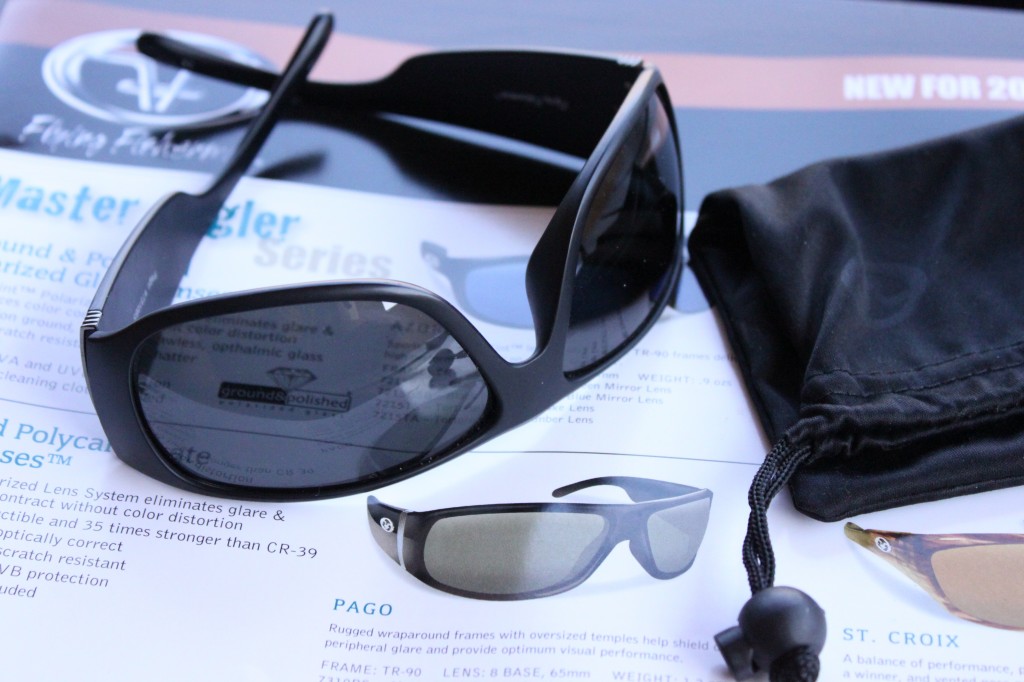 First impressions:
The Presentation – The Pago sunglasses came in a nice micro-fiber cloth bag (doubles as a cleaning cloth) with a neoprene sunglass retainer (that's the thing that keeps the sunglasses on your head.)
The Fit – As I pulled these sunglasses out of the nice case they came in and slid them onto my face, they wrapped perfectly around my face to provide the perfect fit. They are extremely comfortable and balance well on my face.
Smokey, Polarized Lenses– When I first started into fly fishing, I often threw on a pair of non-polarized sunglasses. Once I realized the true advantage to polarized sunglasses, I never went back. Polarized sunglasses cut down on the glare coming off of the water and help the fisherman to get a clearer view of what is under the surface. The "smokey" lenses that came with the Pago sunglasses are for bright, sunny locations (Arizona), according to Flying Fisherman's website and provide superior UV protection.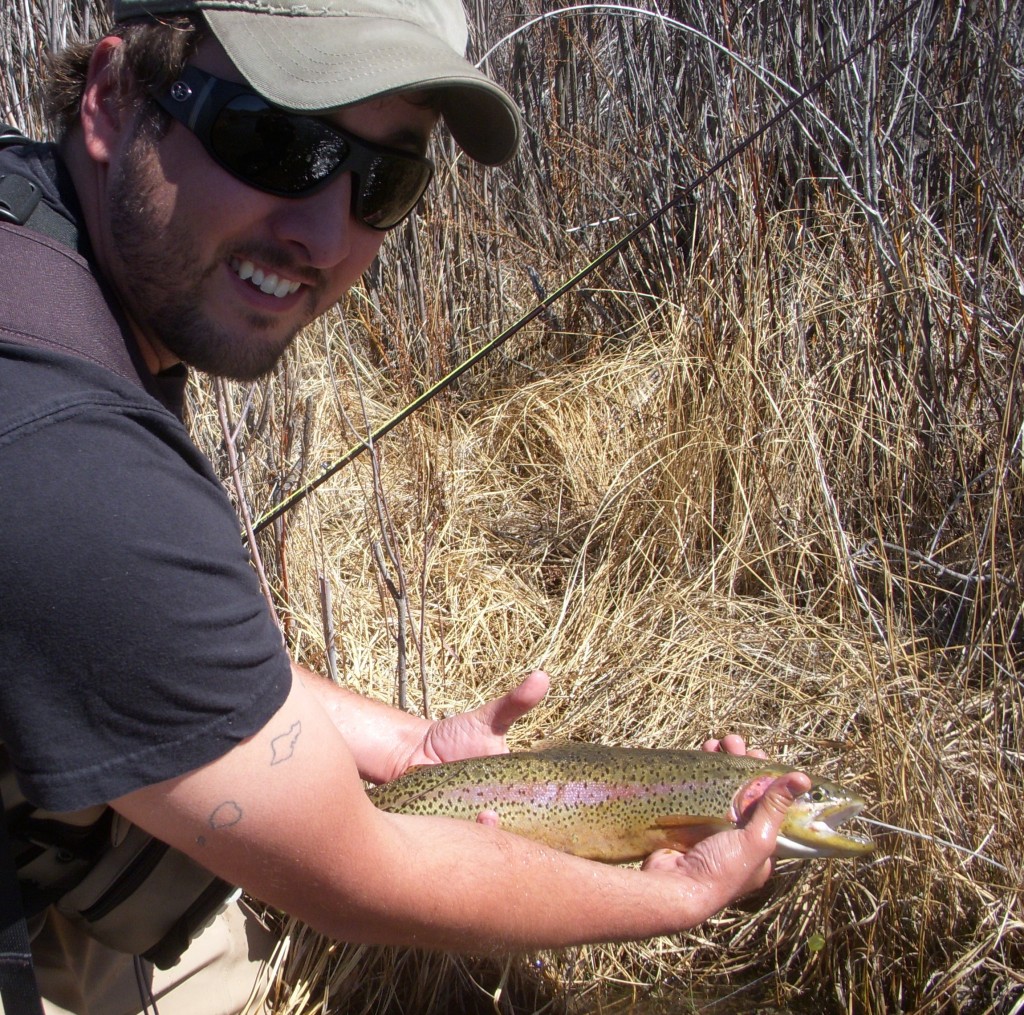 Field Use:
I was able to really put the Flying Fisherman Pago sunglasses through the paces and see what they were made of. Aside from everyday use while driving and many hours of coaching softball in the hot sun, I had the unique opportunity to test these on a multi-day fishing trip to the San Juan River in New Mexico. Over the course of four days on the water, I learned first-hand that these sunglasses are a durable and an quality product. Clumsy is my middle name and on more than one occasion these sunglasses have seen their share of bumps and bruises. Through it all though they still look and perform as new.
I attribute most of its durability to the Polarized Polycarbonate RhinoLenses. The claim is that this material is virtually shatterproof and 35 times stronger than glass. The durable construction of the frames coupled with the RhinoLenses creates a very sturdy and rugged set of sunglasses. I was very happy with the polarization on these lenses. Spotting fish and seeing my footing in the river was a great asset and the polarization on these glasses was crystal clear and second to none.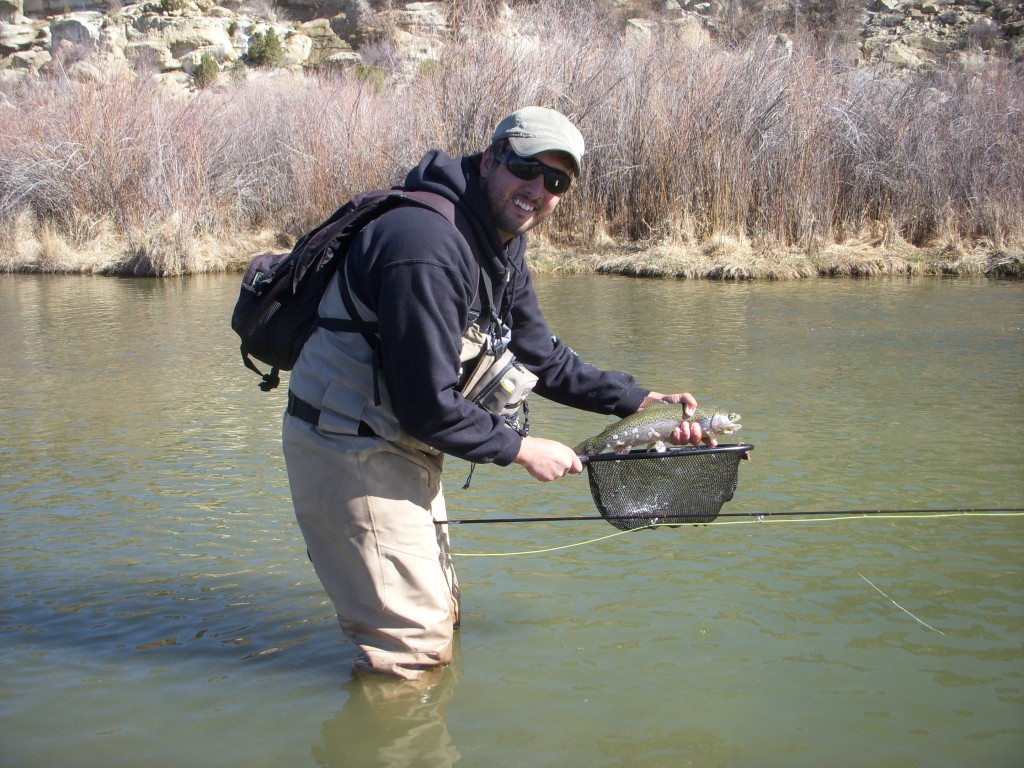 Pros:
Rugged Construction
Quality shatterproof & polarized lenses
Extras – sunglasses bag and retainer
Reasonable price compared to other name brand sunglasses
Cons:
Compared to my usual dollar store shades they do carry a bigger price tag (well worth it in my opinion).
Prognosis: A great set of sunglasses that have definitely earned my approval. Quality shades for a reasonable price, need I say more.
*Disclaimer:
The reviews at Arizona Wanderings are my honest opinion. These sunglasses were provided at no cost to me by Flying Fisherman for the purpose of the review. Arizona Wanderings is not sponsored by Flying Fisherman and receives no monetary compensation in exchange for this review. My independent status may change in the future, but as of this date, no relationship other than described above has been pursued or established