Rambling Review – GSI Outdoors Halulite MicroDualist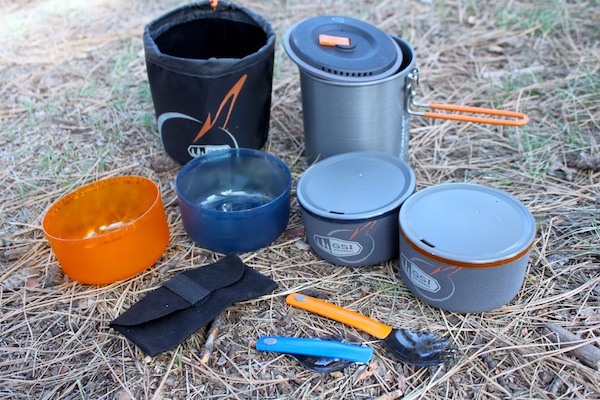 Why:
Everyone is looking for that all in one cooking setup that is lightweight and packable. My wife and I often backpack together and so some of the smaller solo systems do not fit our needs.  We have been using the GSI Outdoors Halulite MicroDualist for the past couple of months and have been really impressed with the functionality of the whole system.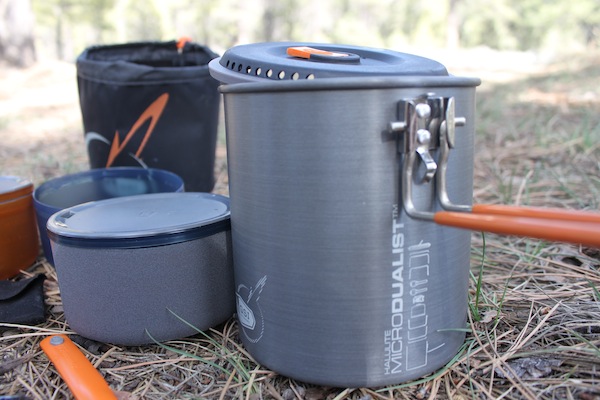 First impressions:
All the pieces – The GSI Outdoors Halulite MicroDualist is comprised of multiple pieces of cook and dinnerware.. It includes:
–       One 1.4 L Pot with a strainer lid
–       Two 14 fl. oz. insulated mugs,
–       Two 14 fl. oz. bowls
–       Two Sip Tops for the insulated mugs
–       Two Telescoping Foons
–       A Stove Bag,
–       Welded sink which is also the carrying bag
Lightweight – The whole Halulite Microdualist system weighs around 18 ounces making it a lightweight option for a backpacking trip.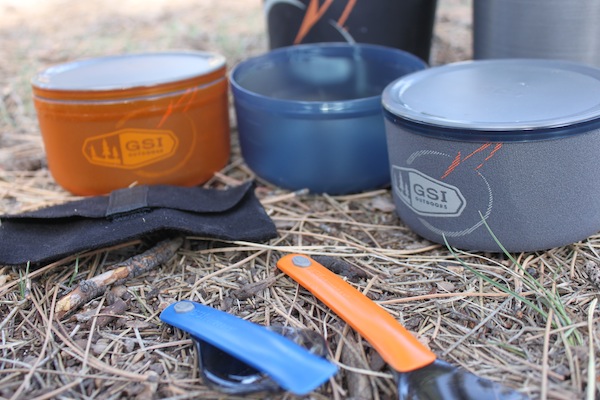 Field Use:
I packed the GSI Outdoors Halulite MicroDualist on several long dayhikes in order to heat up lunch, coffee and tea. The MicroDualist also made the journey into the Grand Canyon where it served as our entire cook kitchen. At almost six inches tall and only 18 oz. the GSI Microdualist is perfect for a a day trip where you need a hot lunch but also excels on a multiday trip into the backcountry.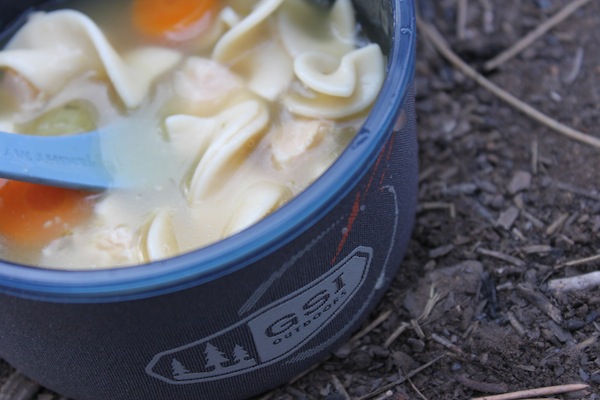 Breaking everything down, here are some of the highlights from the GSI Outdoors Halulite MicroDualist. The main cooking pot is the perfect size for two people. When boiling water for Ramen, coffee, or a couple of Mountainhouse meals, the 1.4 Liter Halulite cooking pot does the trick and allows you to boil enough for two people at the same time. With a folding rubber-coated handle and a strainer lid, GSI Outdoors seems to have thought of everything. The pot itself is made from Halulite which GSI states is "as light as Titanium, Halulite is a proprietary alloy that also conducts heat better." I've banged and dropped this pot more times than I would like to admit and it looks as good as new.
When I first opened up the Halulite Microdualist I was confused because I only saw two plastic container/cup/bowls. GSI strategically made two of the plastic bowls a bit smaller so the fit snugly together and save a ton of room.  Two of the cup/bowls have a nice insulating sleeve complete with a Sip-It top for a hot beverage or soup. The plastic containers are made out of GSI Outdoor's Infinity plastic which claims to not absorb food odors the way that other plastics do.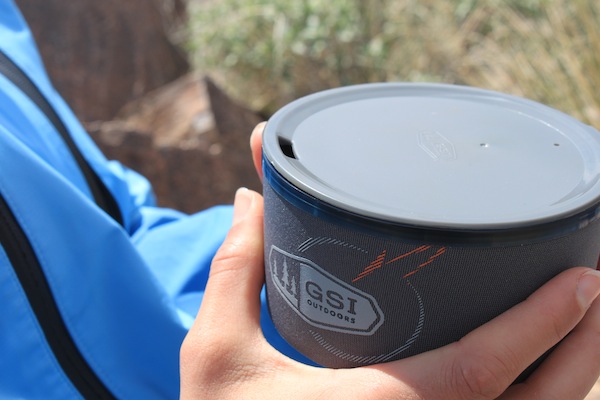 The one aspect of the GSI Outdoors Halulite MicroDualist  that I was not crazy about was the foons. The idea behind them is perfect. They slide together and save a ton of space, but the durability leaves a bit to be desired. After a couple of trips with a good amount of use, I broke one of the foons in half and ultimately traded them out for a more durable spork.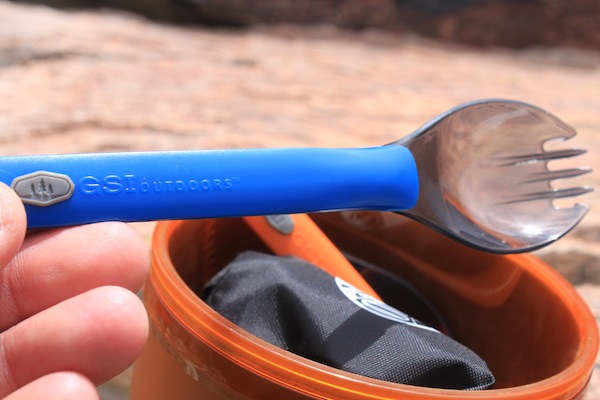 Pros:
Lightweight
Multipurpose
Extremely packable
Perfect for two backpackers or campers
Very affordable
Cons:
Foons are not durable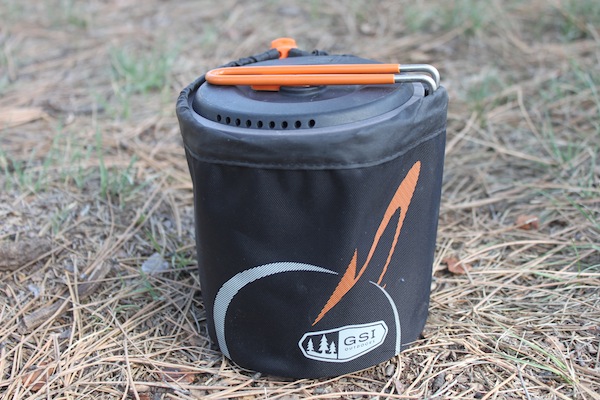 Prognosis:  The GSI Outdoor Halulite MicroDualist cookset is a great option for two or more campers/backpackers. It provides functionality and durability while on the trail.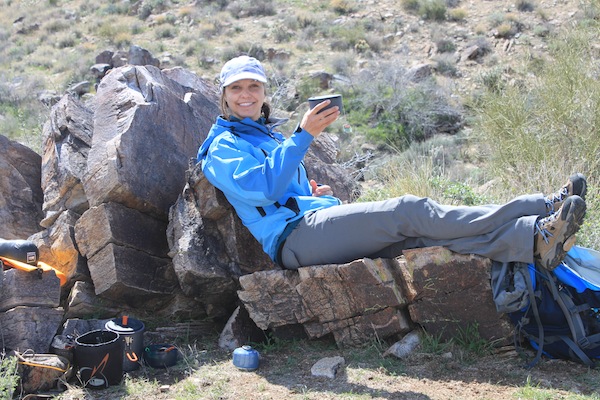 * Disclaimer:
The reviews at Arizona Wanderings are my honest opinion. Arizona Wanderings is not sponsored by or associated with any of the stated companies and is accepting no compensation, monetary or otherwise, in exchange for this review.  The GSI Outdoors Halulite MicroDualist was provided by GSI Outdoors for the purpose of this review. My independent status may change in the future but, as of the date of publication, no relationship other than described above has been pursued or established.