Rambling Review – GSI Pinnacle Base Camper Small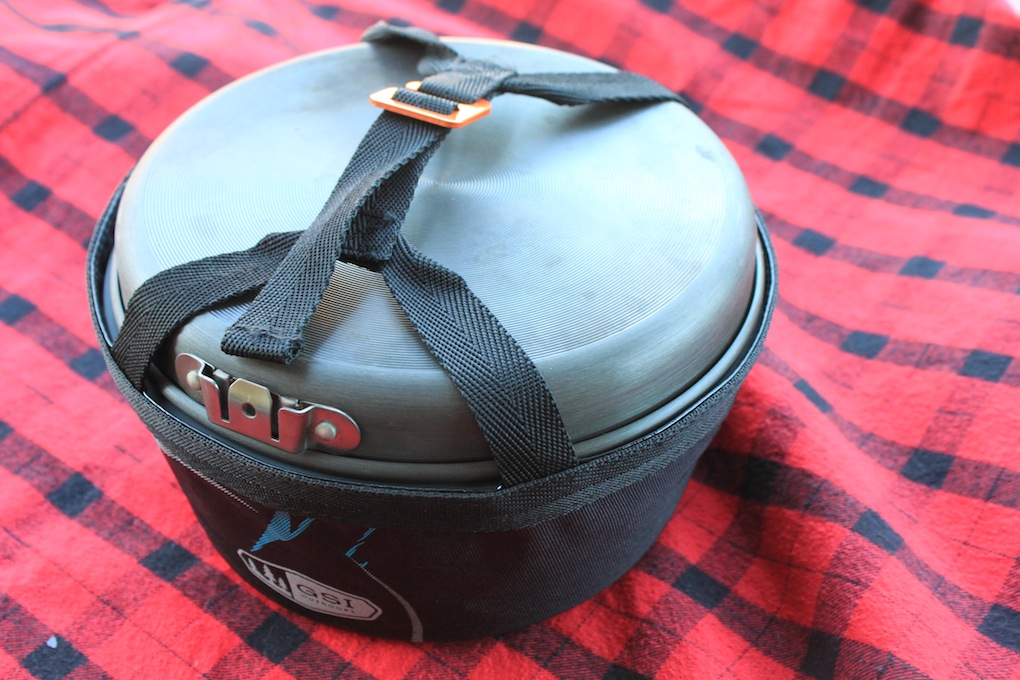 Why:
Camp cookware can be critical when planning any outdoor trip. Although there is a time and place for backpacking and traveling light, sometimes when truck camping or feeding a bigger group of people it can be really nice to have cookware that can do a bit more than boil water. GSI has always been a leader in camping cookware and their GSI Pinnacle Base Camper Small is an all around great outfit for those looking for new camp cookware.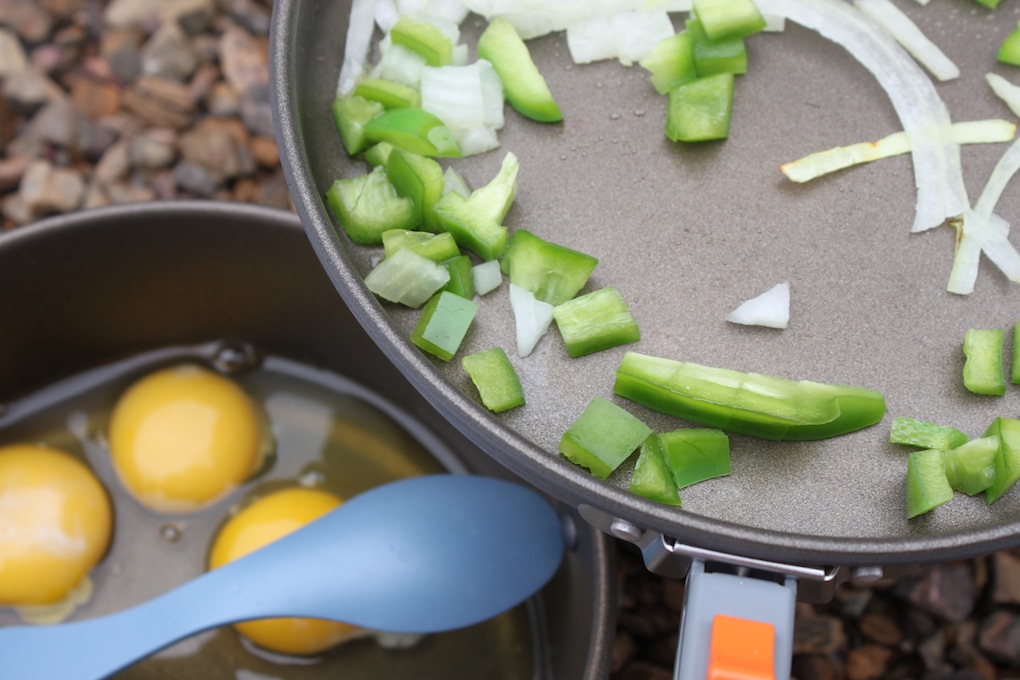 First impressions:
More than meets the eye – There is more to the GSI Pinnacle Base Camper Small than meets the eye. The whole kit includes:
skillet/pan (8in)
large pot with lid (2L)
small pot with lid (1.5L)
interchangeable handle
cutting board
sink/carrying case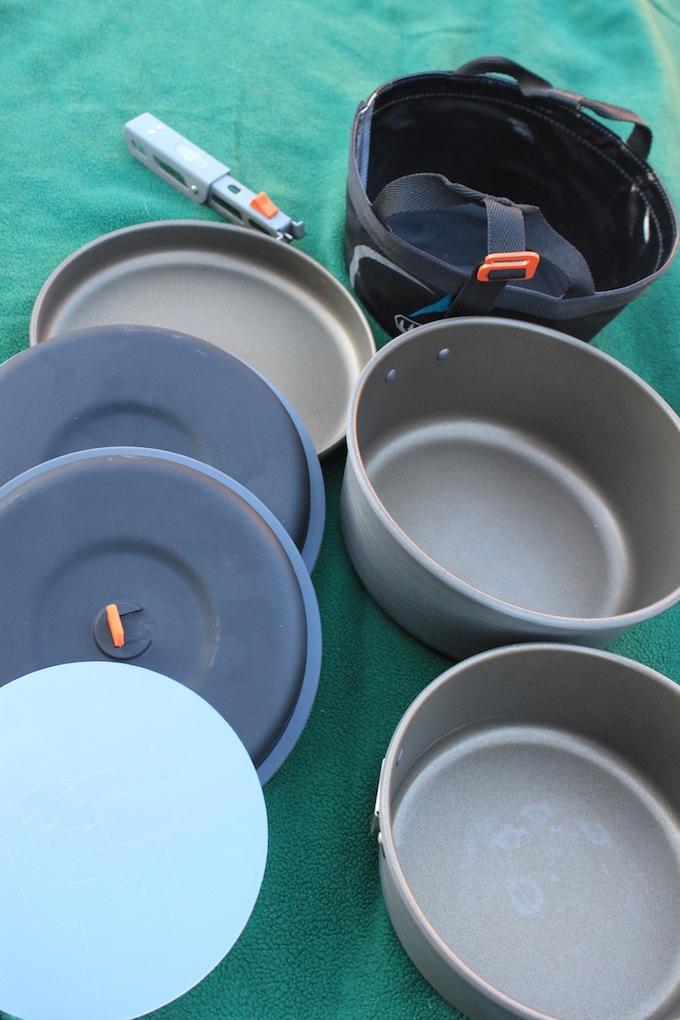 Size and Dimensions – When thinking about car camping, the GSI Pinnacle Base Camp is a very compact cookset, especially when you think about all of the pieces in the kit. However, it would be a bit of stretch if you were thinking about taking it on a backpacking trip where space and weight are issues. The whole set measures 8.20 x 8.20 x 5.40 inches and weighs right around 2.15 pounds.
Material – The pots and skillet are formed of hard-anodized aluminum with a Teflon coating. The strainer lids are pretty stout as well and boast being crush-proof and heat resistant.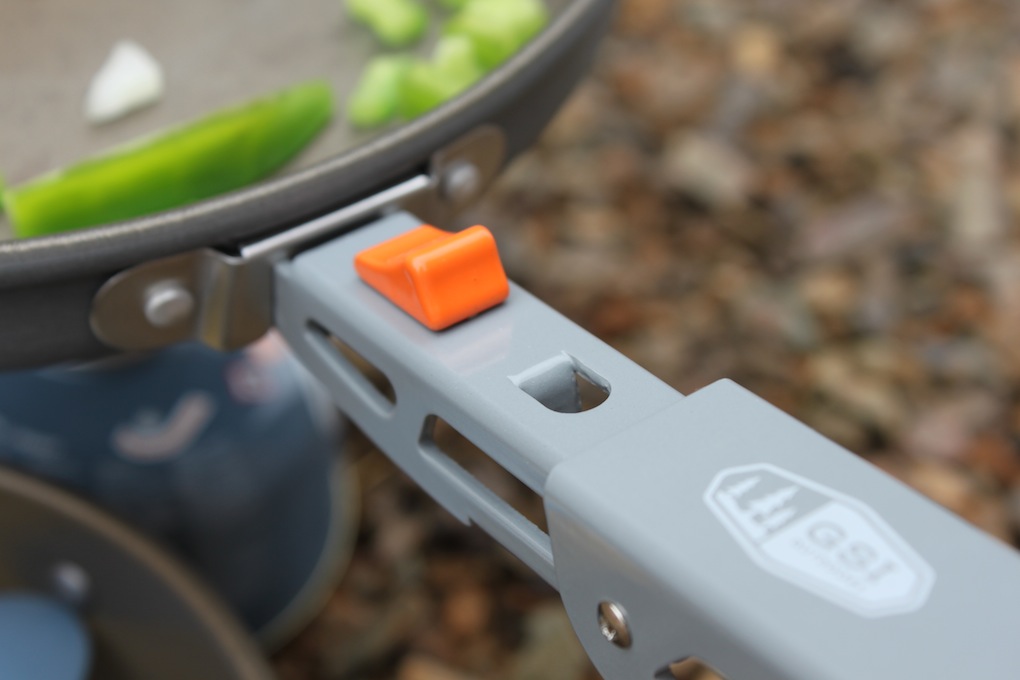 Field Use:
I've taken the GSI Pinnacle Base Camper on a couple of trips this fall and found that it is an exceptional camping cookware kit.  I'm a breakfast guy and was in heaven frying up bacon and scrambled eggs. I cooked several meals over my Crux Lite stove until one trip where I had one of those "face-palm" moments when it ran out of gas. With not many other options, I made a small fire in the campfire ring and used the skillet and pots to make breakfast.  The pots and pan performed flawlessly with the heat dispersing evenly over the pan and pot. I was curious how the open fire with it's uneven heat would affect the appearance and shape of the aluminum, but neither the pot or pan were warped or misshapen.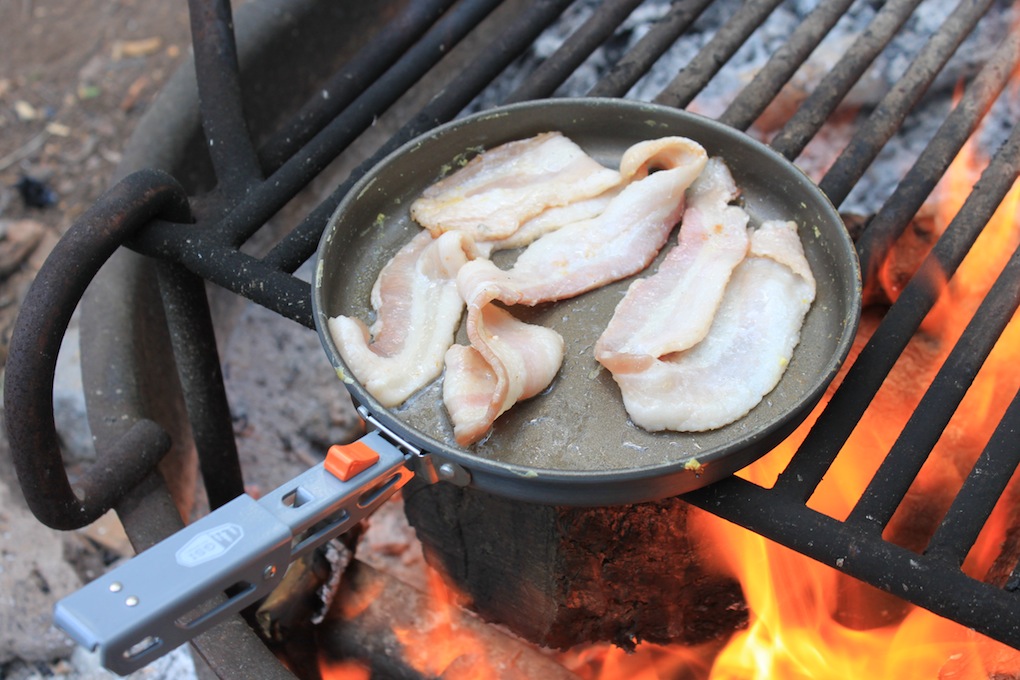 The interchangeable handle is pretty cool as well. It is extremely sturdy but just a simple click of the button and it pops free of the pot or pan.  Over the open fire, the handle did get a bit hot, so be careful when touching it. The whole kit fits inside of the carrying case which with it's welded seams also doubles as a sink. This can be really handy when trying to maximize water and soap usage after the meal. When the whole kit is packed up, there is actually some extra room inside the innermost pot so you can store utensils, small bowls/plates, or anything else you might want to include in your camp cook set.
The size of the kit is it's biggest asset and it's biggest critique.  Because of how big it is, you have the opportunity to cook larger more traditional meals versus boiling water for a Mountainhouse. The GSI Pinnacle Base Camper Small is pretty self explanatory: it's for a base camp. It excels in car camping situations or if you are planning on setting up in one spot for a while and space is not an issue. If you are traveling light and looking to save ounces, GSI Outdoors has a bunch of other products that would probably work better for those lightweight backpacking situations.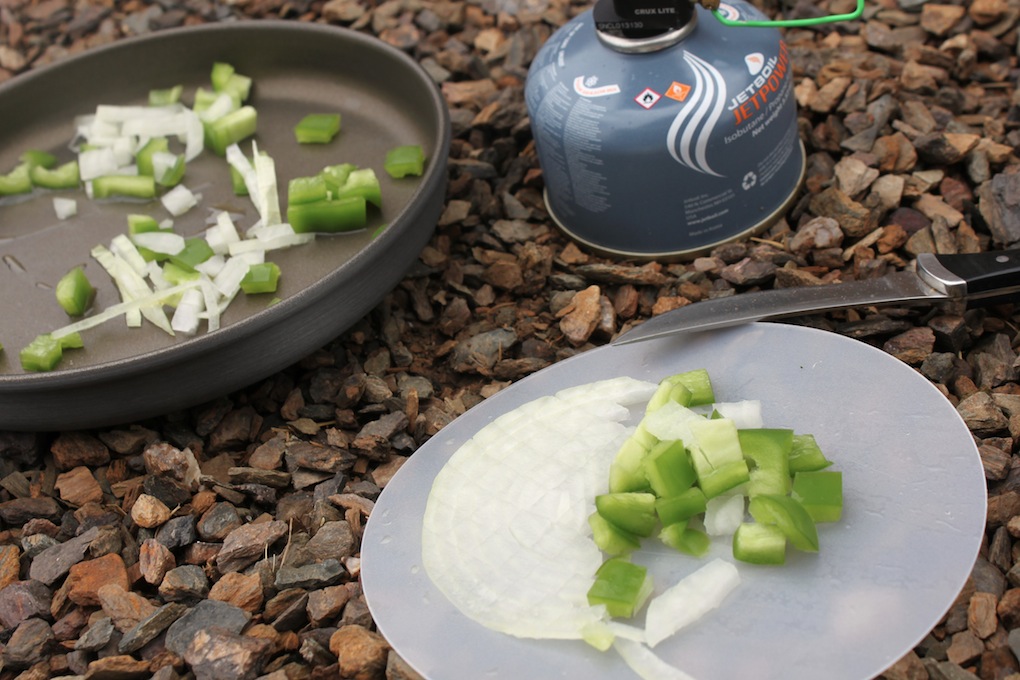 Pros:
Lightweight
Multiple pieces of cookware
Non-stick
Distributes heat evenly
Fits together easily and compactly 
Price (for the amount of pieces you get with this kit, it's a pretty good deal)
Cons:
Price (it's an investment)
Handle can get hot if you're not careful
Prognosis:  I really like what GSI Outdoors has done with their GSI Pinnacle Base Camper Small. It is the perfect answer for someone looking for a base camp and car camping cook set.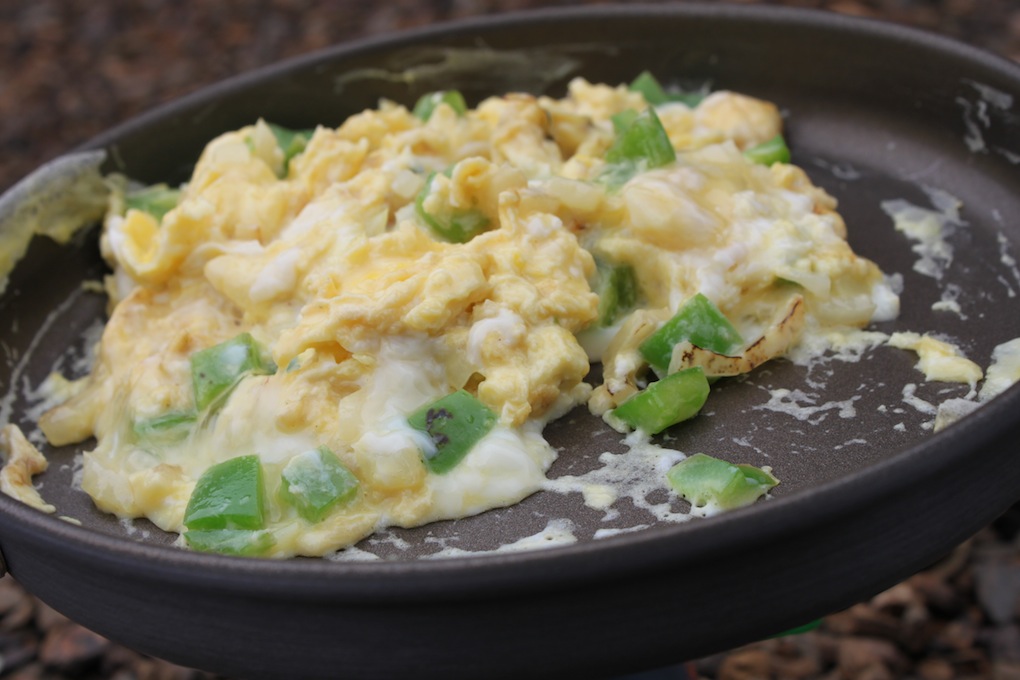 * Disclaimer:
The reviews at Arizona Wanderings are my honest opinion. Arizona Wanderings is not sponsored by or associated with any of the stated companies and is accepting no compensation, monetary or otherwise, in exchange for this review.  The GSI Pinnacle Base Camper Small was provided by GSI Outdoors for the purpose of this review. My independent status may change in the future but, as of the date of publication, no relationship other than described above has been pursued or established.