Rambling Review – Jetboil: Flash Java Kit Cooking System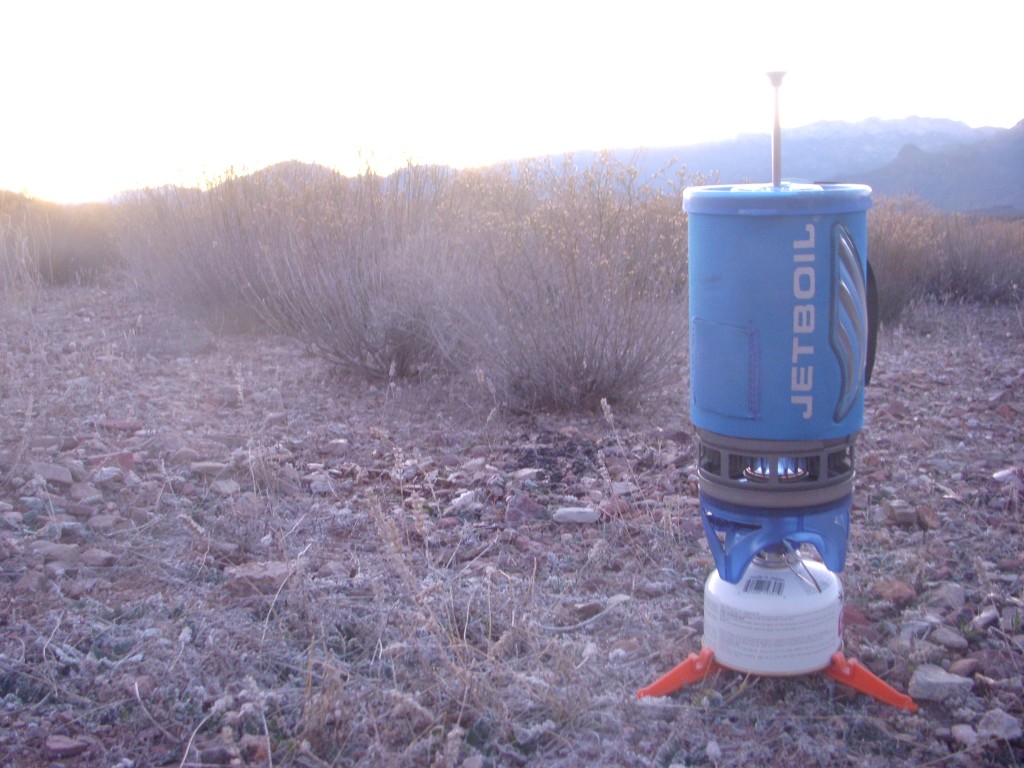 Why?
With all my outdoor wanderings, many nights can find me trying to stay warm in a tent or the bed of my truck. I can do without a lot of civilized amenities when fishing or hunting comes into the equation. Unfortunately, one necessity I take very seriously is my coffee. Most mornings I am sucking down French pressed coffee savoring each sip of smoky flavored goodness and to truly enjoy a morning in the big country of Arizona, I need to continue that addiction in the field. The Jetboil Flash Java Kit Cooking System fit the bill in more ways than one and assures that I would never be without a quality cup of joe. Often times in the state of Arizona, certain national forests or counties will impose different fire restrictions. Having the Jetboil remedies the problem of heating water without a campfire.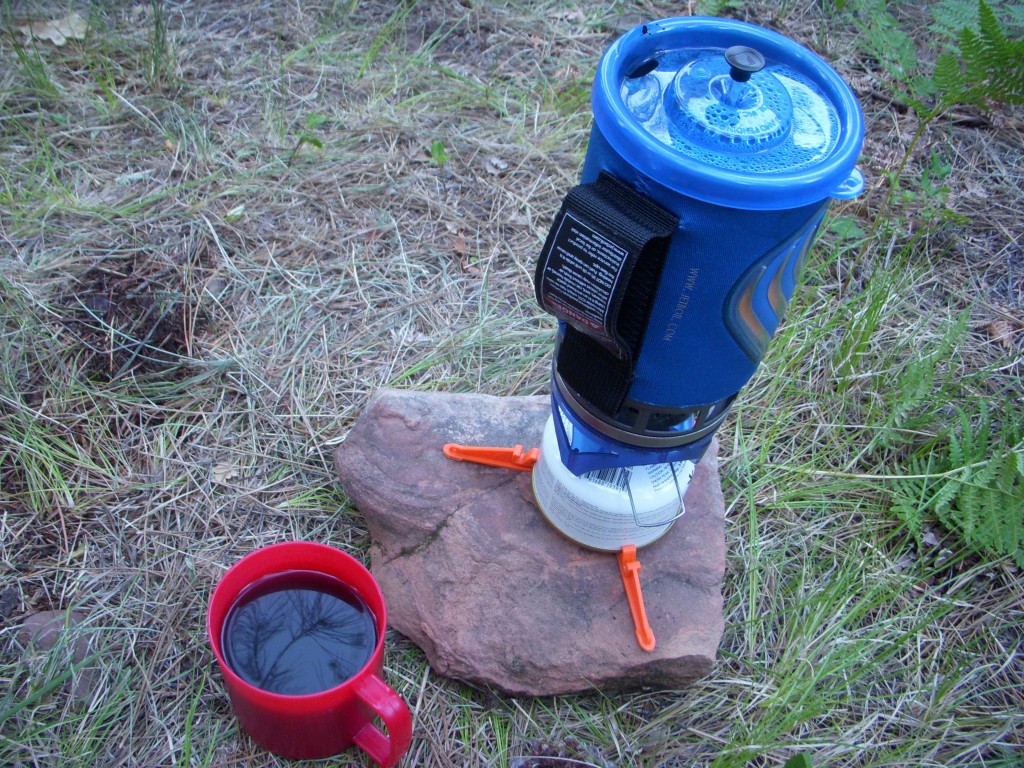 First impressions:
All inclusive – One aspect that drew me to this product was the fact that everything I needed for cooking and coffee could be stored right inside the Jetboil.  NOTE: This product does not come with a fuel canister.
Simplicity – If I can figure out how to use the Jetboil at o'dark thirty in the morning than you can rest assured it is a simple system to use. The cozy that surrounds the boiling container has a heat activated window that turns orange when the water is boiling. It is a pretty nifty system that makes the morning brew that much easier.
Bulky – One thing I was a little worried about was the bulk of the Jetboil system. I myself had read many reviews and most of the comments from hardcore lightweight backpackers were extremely negative about the size and weight of this system. I weighed the pros and cons for the use it would see and I was comfortable with the extra bulk.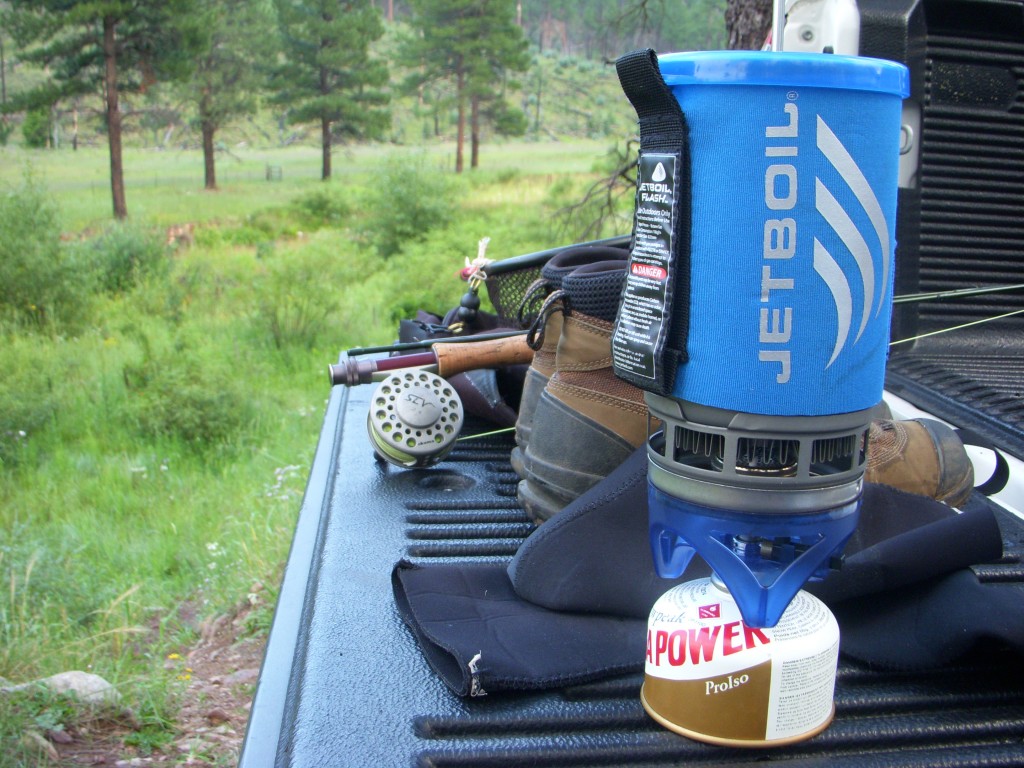 Field Use:
Hunting and Fishing –For every daytrip I take to the Rim or even to Oak Creek, my Jetboil is tucked into my truck. For a midday warm-up meal of Easy Mac or a cup of coffee to keep me awake on my drive home, the Jetboil is a life saver. On an overnight trip it is extremely nice to have for a morning cup of coffee or heating up dinner. I have probably heated water or made coffee over 40 or 50 times in my Jetboil and not had a single problem. If I am heading up with a buddy to hunt or fish, somewhere in the conversation the night before, they will make sure I am bringing the Jetboil…just in case.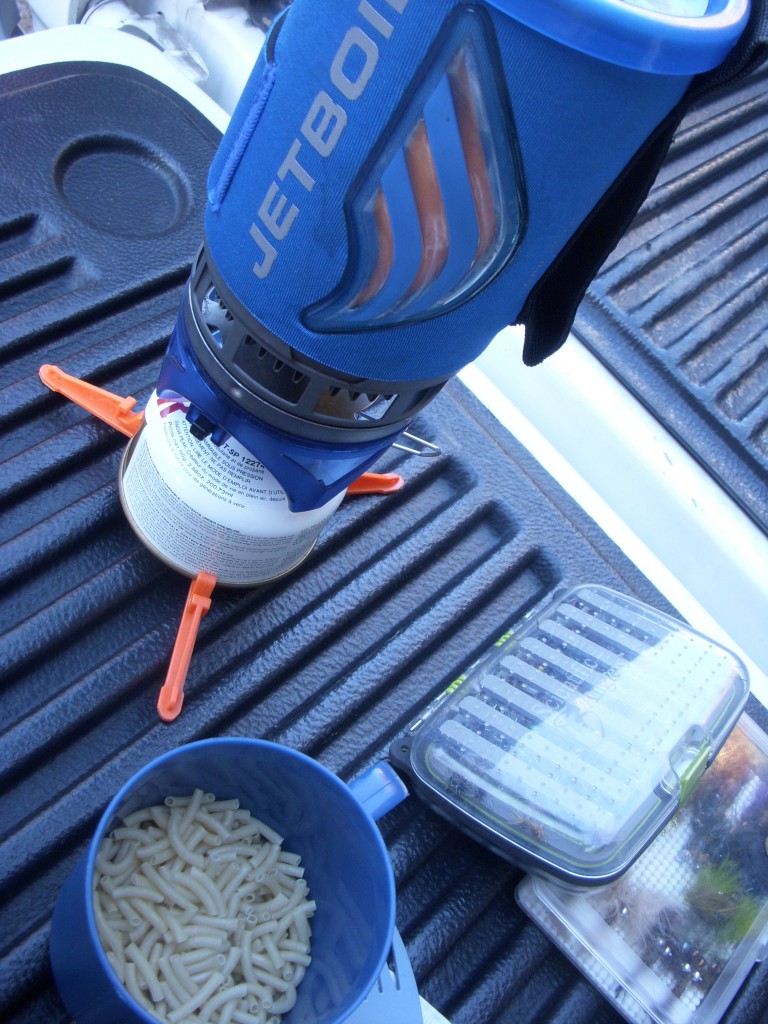 Backpacking – To be honest, my backpacking trips have been kept to a minimum, but I have hopes of getting deeper into the woods in the coming months. I have taken the Jetboil on several overnighters and was satisfied with the performance and the "packability" of the unit. I did not notice that the Jetboil "weighed me down," but I know others in the backpacking community would recommend something lighter.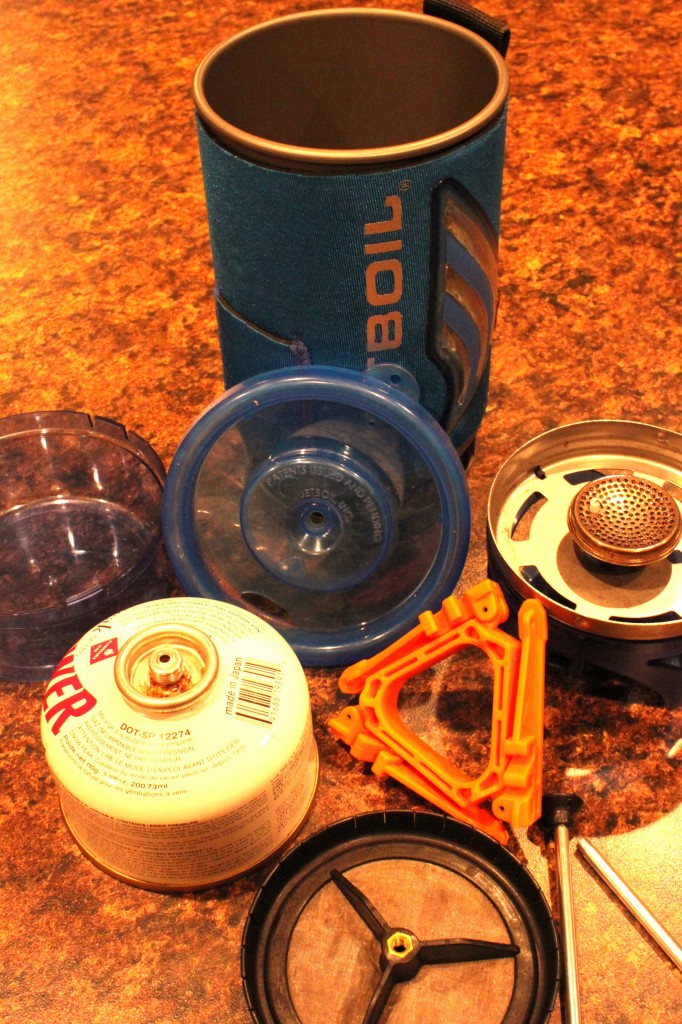 Pros:
Simplicity
Easy to clean
It makes a great cup of coffee (need I say more)
Reliable
All inclusive
Cons:
Bulk
Heavier than other "lightweight" cooking systems
Prognosis:
I think the Jetboil Flash Java Kit is a fantastic product and should really be considered if you are looking for a complete and compact cooking system.
***On a side note: If coffee in the field interests you, check out Mike's review of the Bialleti espresso maker over at Of Dry Flies and Fat Tires. Check it out
* Disclaimer:
The reviews at Arizona Wanderings are my honest opinion. Arizona Wanderings is not sponsored by or associated with any of the stated companies and is accepting no compensation, monetary or otherwise, in exchange for this review.  My independent status may change in the future but, as of the date of publication, no relationship other than described above has been pursued or established.