Rambling Review – Kelty Pathfinder 3.0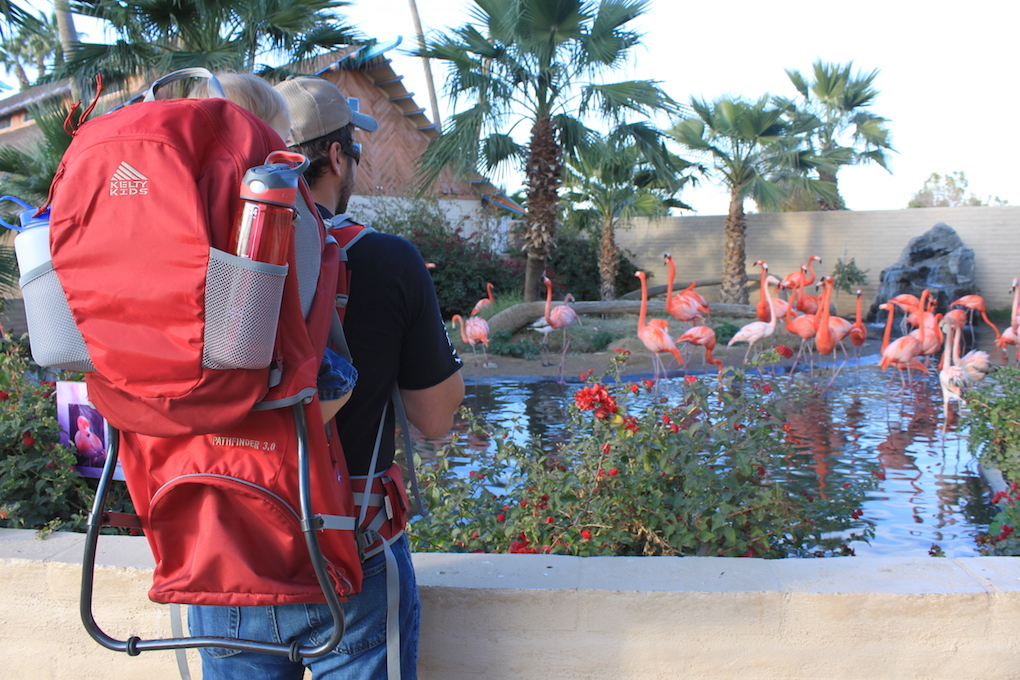 Why:
If you have been following along at all, you know that my little girl has been growing fast. My wife and I are avid hikers and really like to get outside and enjoy all that Arizona has to offer. Trying to fit a one year old baby girl into that lifestyle is tough, but very doable. All of our outdoor activities became a whole lot easier when we picked up the Kelty Pathfinder 3.0.
First impressions:
The specs –
Maximum weight load (Child + Gear + Pack): 50 lbs / 22.6 kg
Child weight: Minimum 16 lbs / 7.3 kg; Maximum: 40 lbs /  18.1 kg
Length: 19 in / 48.5 cm
Width: 15 in / 38 cm
Height: 30 in / 76 cm
Volume: 1300 in3 / 21 L
Weight: 7 lb 10 oz / 3.5 kg
Suspension: Adjustable
The fit – The Kelty Pathfinder is a fully adjustable aluminum frame pack. It's just as comfortable as any other pack that I've worn and carries weight right on the beefy hipbelt very well.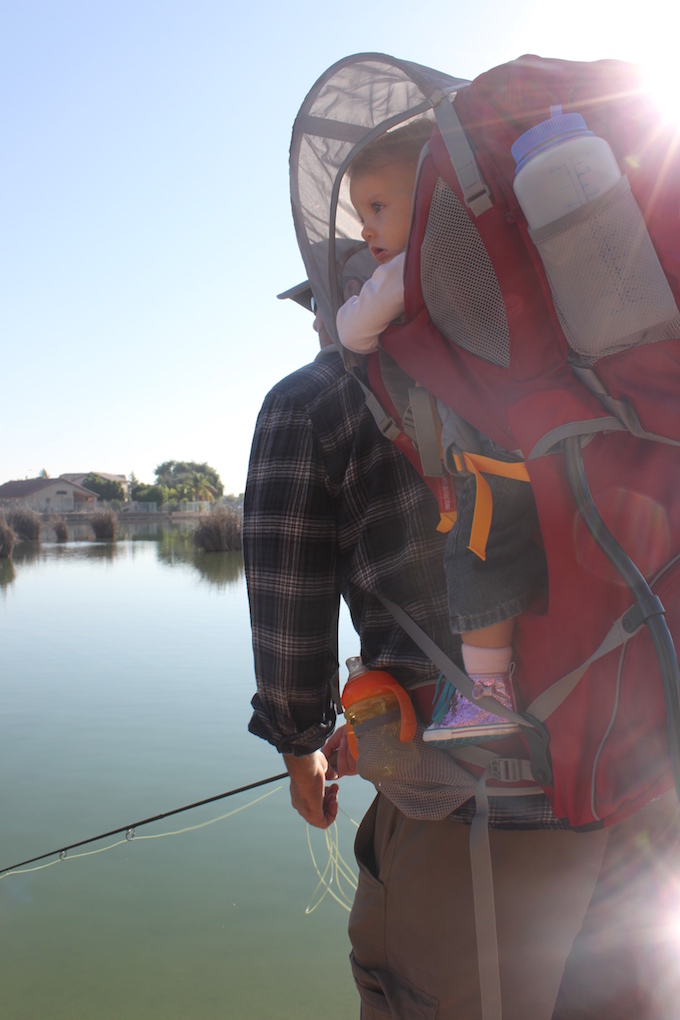 The small things – Kelty has done an outstanding job of marrying the fit and feel of a rugged quality pack to the tiny nuances of baby life. Some of the things that really stood out to me are the:
sun hood (It's Arizona. The sun is always out.)
toy loops (Favorite 1-year old game – throw things on the floor and see how many times Daddy picks it up for you)
changing pad (Poop happens)
Storage – The zip-off day and bottom storage compartment pack provide ample storage for baby and parents.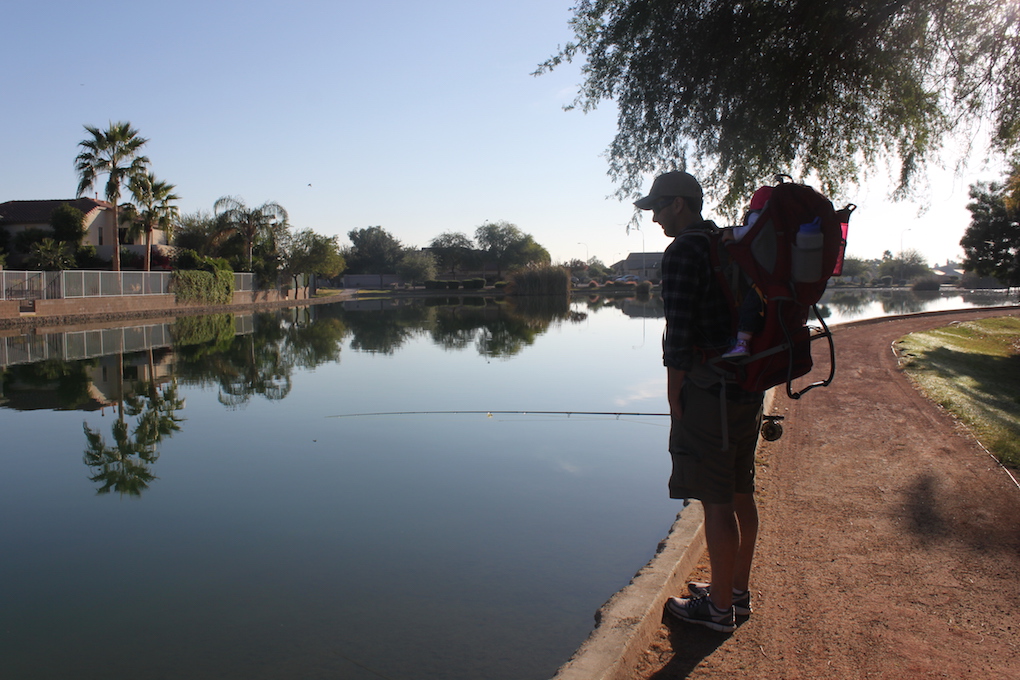 Field Use:
Imagine my surprise when my wife pipes up one Saturday morning, "Let's go fishing." In situations like this, I don't ask questions. I just start packing. We picked a spot in town where there are plenty of ponds to walk around and look for cruising fish. We loaded up the Kelty Pathfinder 3.0 with a fly box, tippet, diapers, wipes, snacks, toys, sunscreen, water, and a binki, and we were ready to go. The one thing that is probably the most important thing I learned about the Pathfinder 3.0 this day was that my daughter loved being in it. A kid-carrying pack doesn't do any good if your kiddo doesn't like being in it. Our little girl gets the biggest smile on her face when we get the backpack out of her closet and she tries to climb into it all on her own. Kelty passed the first test – Baby approved.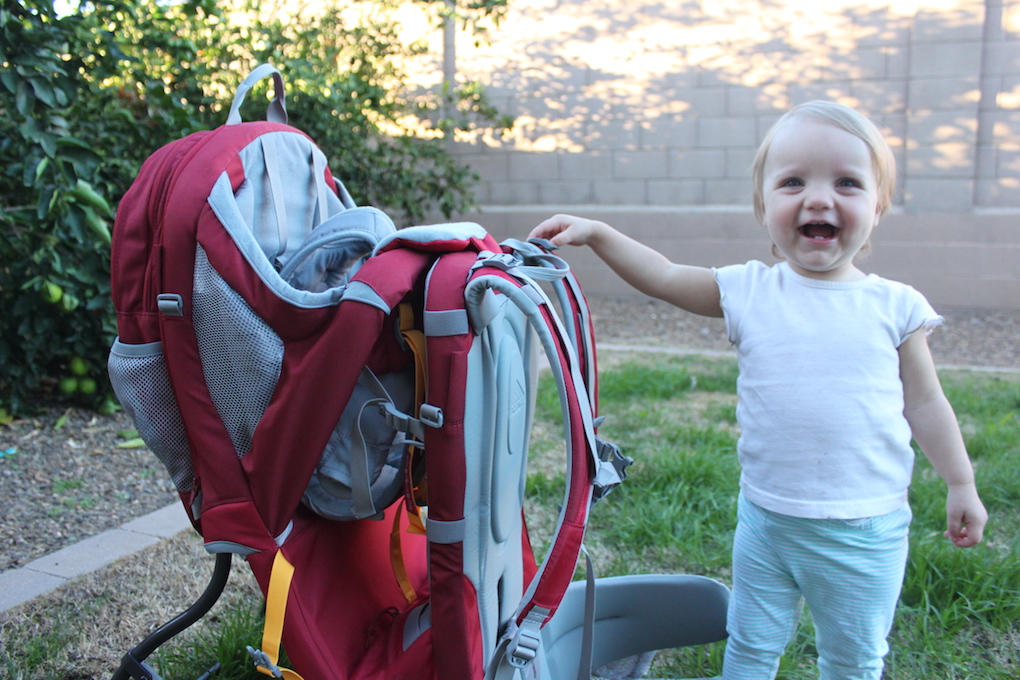 The second aspect of this pack that makes it so attractive to a parent is how comfortable it is for me. I spend a good deal of time with different packs on my back and the Kelty Pathfinder 3.0 is about as good as it gets. The big beefy hipbelt puts the weight right on your hips and takes the pressure off your shoulders and upper back. There are upper load lifters, lumbar compression pulls, and a sternum strap all help to keep the weight of the pack secure and close to your back. Between our little girl, water, and all the odds and ends in the pack, the Pathfinder 3.0 was right about 30 pounds and felt very comfortable and stable to carry.
There are so many small things that went into designing this pack that there are almost too many to describe in a post. I've mentioned several of them above. Here are some other key additions to the pack that I think are worth noting:
There are several waterbottle holders along with a H2O pocket all set up and ready for a bladder and hose.
Auto deploy kickstand for when the pack is on the ground. The kickstand allows you to easily get your child in our out while the pack is stable.
The high aluminum frame of the baby carrier provide some added protection for the back of the child's head and acts like a bit like a roll cage, should you take a spill.
The Pathfinder 3.0 really takes the safety of the child seriously 5-point harness and color coded leg straps make sure that your child is in nice and snug.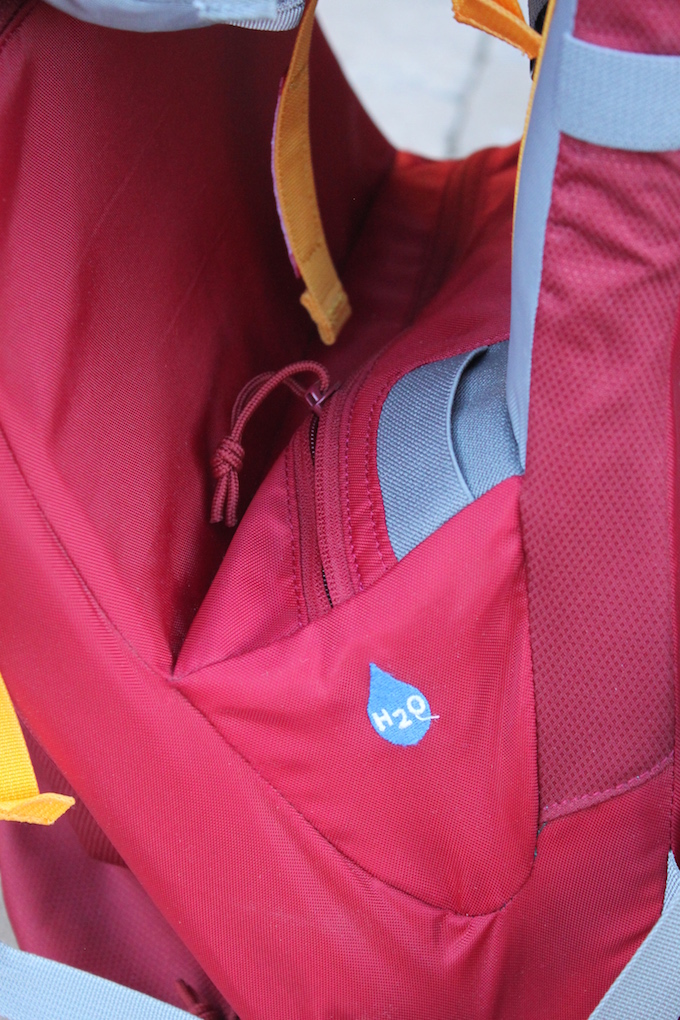 Pros:
Very comfortable pack
Ease of use
Tons of storage space
Strong aluminum frame
Baby friendly
Cons:
Cost (top of the price range for child carriers, but so worth it for the extras)
Weight (a 7lb starting weight for a pack is a bit heavy, but again worth it when you're talking about keeping a baby happy)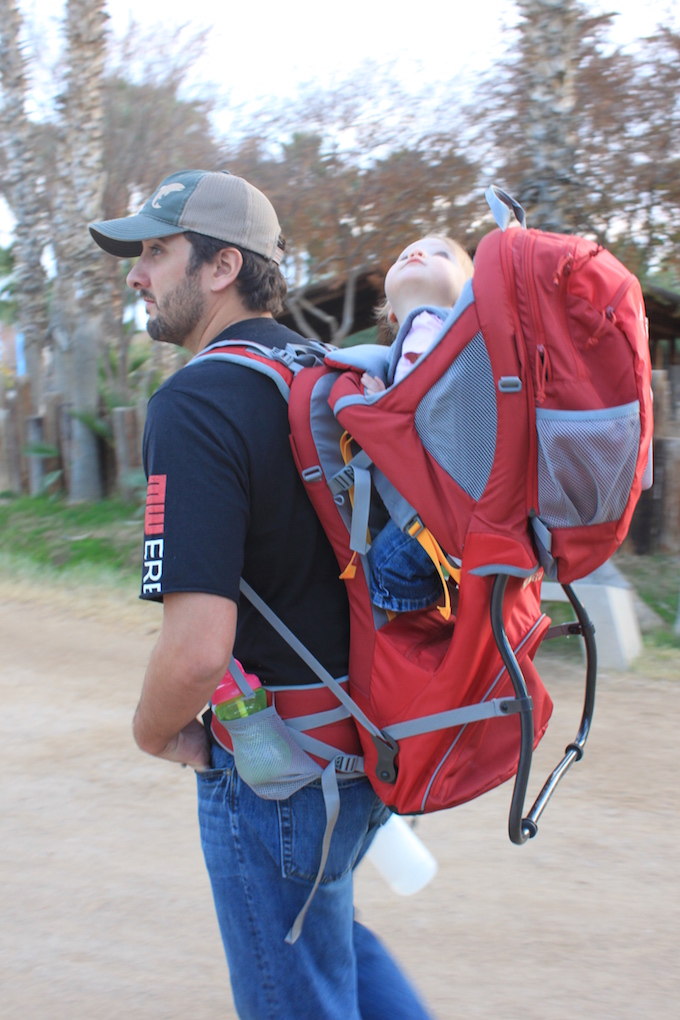 Prognosis:  If your looking to keep after your outdoor hobbies with a baby in tow, do yourself a favor and look at the Kelty Pathfinder 3.0. This pack is worth it.
* Disclaimer:
The reviews at Arizona Wanderings are my honest opinion. Arizona Wanderings is not sponsored by or associated with any of the stated companies and is accepting no compensation, monetary or otherwise, in exchange for this review.  My independent status may change in the future but, as of the date of publication, no relationship other than described above has been pursued or established.