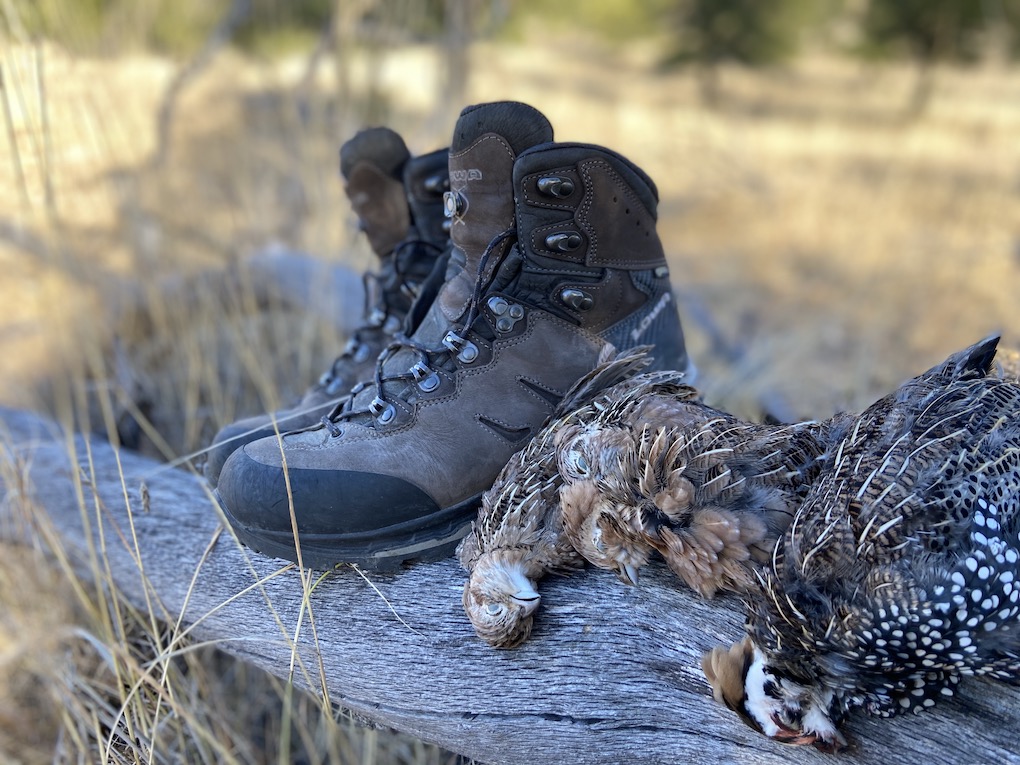 Rambling Review
Why:
Hiking miles in uneven terrain with a heavy pack and a weapon requires a high quality, sturdy, and yet comfortable pair of boots. I've had quite a few pairs of Lowas over the years, but the new Lowa Camino GTX boots check all the boxes.
First impressions:
The weight – At 1550 grams (52 ounces) for the pair, this heavy duty boot is lighter than my other favorite pair of Lowas. The Lowa Tibets come in at 1900 grams
GORE-TEX – The Camino GTX boots have a waterproof and breathable GORE-TEX membrane which was originally "created to help thru-hikers, alpinists, mountaineers, ice climbers, and hunters keep their feet dry and warm in high elevations and coldest conditions."
Vibram – The Camino GTX boots come standard with the Vibram AppTrail sole. Lowa states that the AppTrail sole provides increased contact area with a self-cleaning tread for excellent grip on all surfaces as well as a pronounced front heel edge for good traction downhill.
LOWA Flex Lacing – The Flex lacing system allows the laces to easily pull through the ball bearing lace loops that are set on free moving tabs which reduces overall pressure against the foot. This turned out to be one of the absolute game changers for me.
Manufactured – Lowa Boots have been handcrafted in Europe since 1923 under the world's most stringent manufacturing, environmental and labor regulations.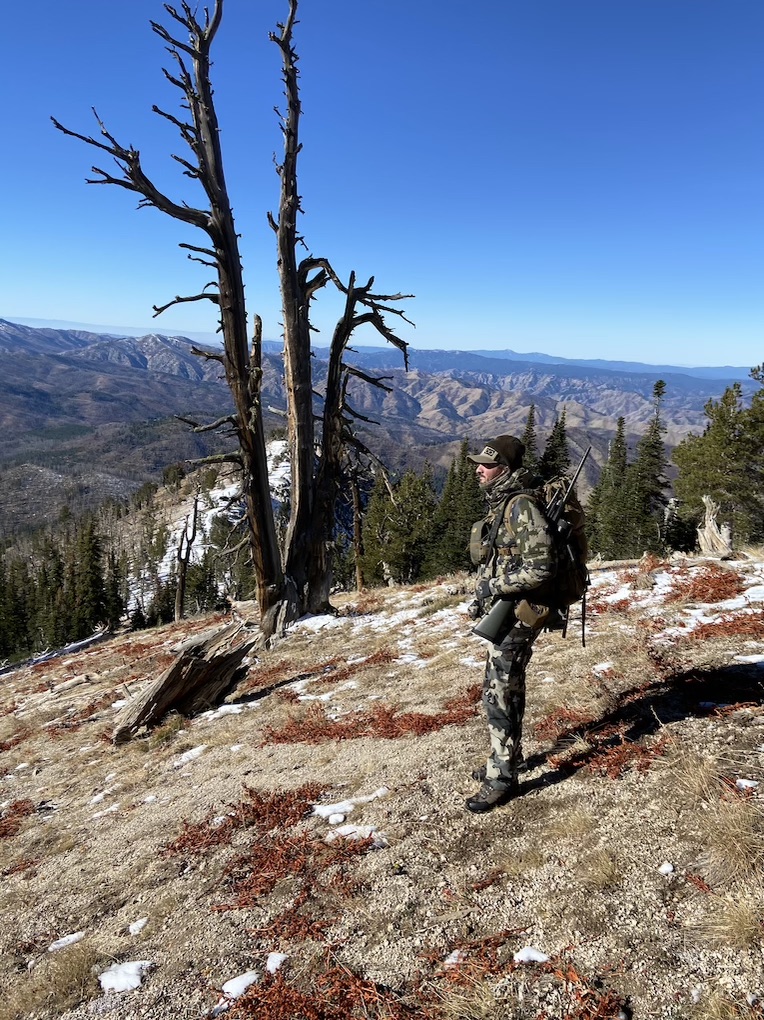 Field Use:
The first chance I had to wear the Lowa Camino GTX boots in the field was during Mearns quail season. I spent many days in Southern Arizona following Sunshine dog up every draw and canyon looking for birds. Even through the long days in the field carrying a shotgun and a heavy vest over uneven ground, the Camino boots were extremely comfortable, even right out of the box.
I wore them again during turkey season and on multiple hikes through spring and summer. Even as the temperatures climbed, the GORE-TEX lining were quite breathable and comfortable.
The real test for the Lowa Camino GTX boots came this fall. I spent a week in Idaho hunting mule deer and a couple days in Arizona after coues deer. Between the two hunts, I logged over 80 hard miles with lots of vertical hiking under heavy load as well as wet weather. I packed two deer out of the backcountry. Through it all, the Camino boots were supportive, dry, breathable, and most of all comfortable.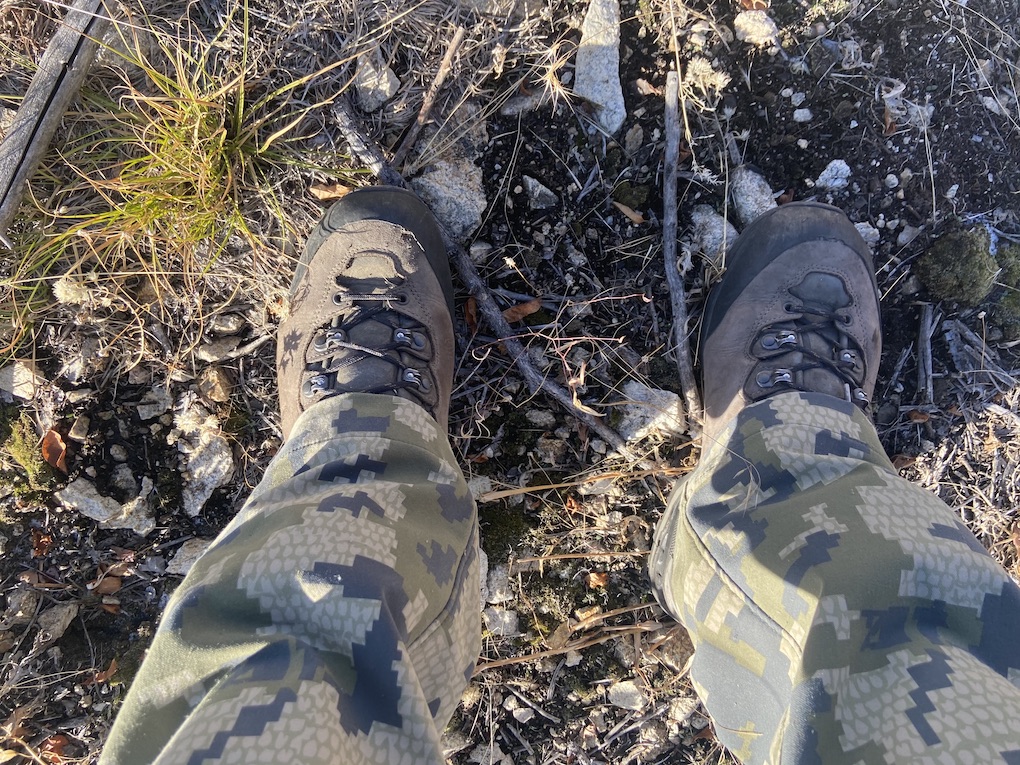 Pros:
Little to no break-in time
Vibram AppTrail soles
Heinen Terracare Nubuck Leather Uppers
GORE-TEX Lining
LOWA Flex Lacing
Cons:
Cost – good boots are not cheap
PROGNOSIS: I love the Lowa Camino GTX boots. Extremely comfortable and absolute workhorse boots.
* Disclaimer:
The reviews at Arizona Wanderings are my honest opinion. Arizona Wanderings is not sponsored by or associated with any of the stated companies and is accepting no compensation, monetary or otherwise, in exchange for this review. My independent status may change in the future but, as of the date of publication, no relationship other than described above has been pursued or established.