Rambling Review – Motorola Talkabout 2-Way Radios (Model # MT352PR)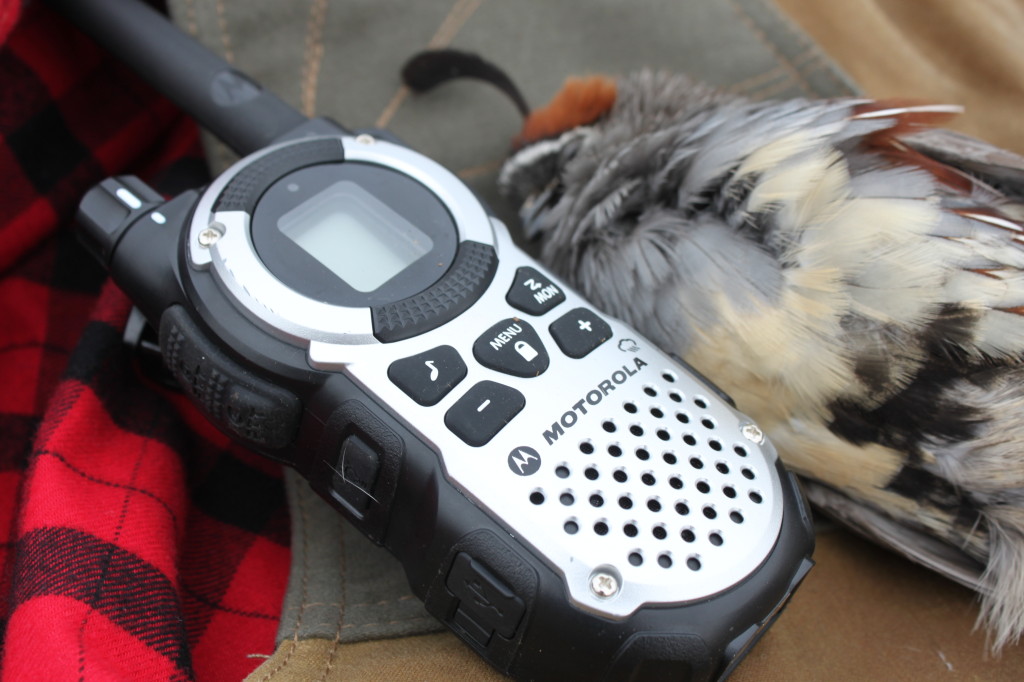 Why:
Communication in the field is absolutely essential. I spend a good portion of October through February, chasing Gambel's quail through the rugged Sonoran desert and when hunting with a buddy, it is critical to stay in contact with each other for safety and success on the hunt. As usual, I started searching for radios that would stand up to the elements and offer superior functionality. I believe I have found both in the Motorola Talkabout 2-Way Radios.
Note: It would be difficult, if not impossible, to list each and every feature about these radios. In this review, I listed and noted the highlights that stood out to me on multiple hunts in the field. The link above details the many features that are included in the Motorola Talkabout 2-way radios (Model # MT352PR).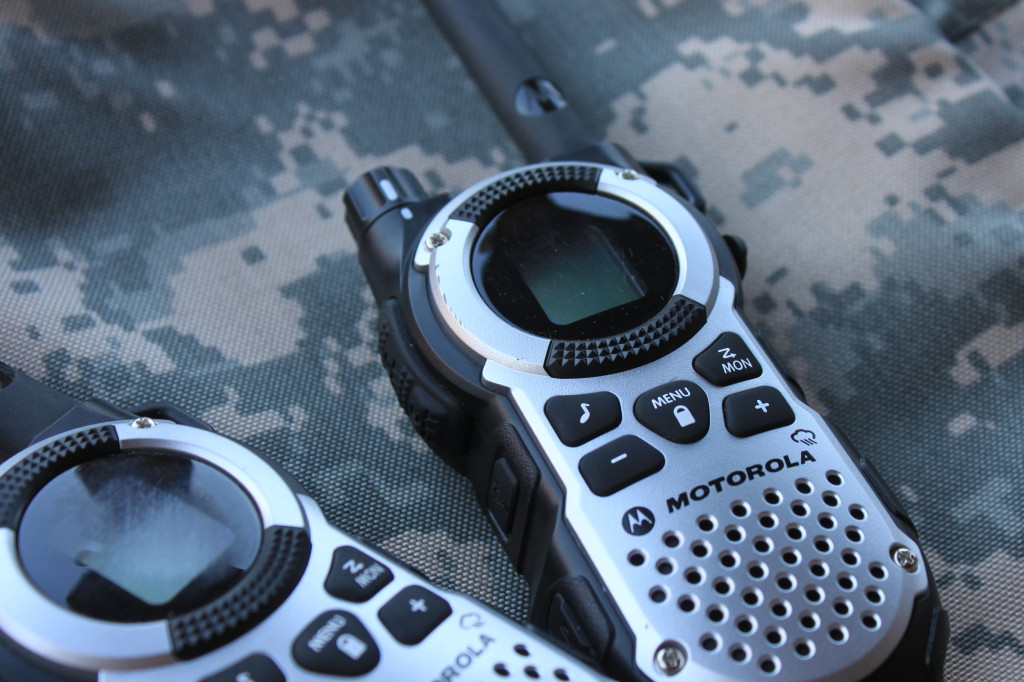 First impressions:
Triplets – The Motorola Talkabout MT352PR Radios come in a three pack. This is perfect for most hunting situations that I find here in Arizona. Specifically while quail hunting, having three radios ensures that even if there are multiple hunters, we can remain in contact throughout the day.
Weatherproof – Although we do not see a whole ton of rain and snow during quail season, having equipment that is weatherproof is pretty important. Sweat, incidental splashes from water bottles, or the freak rain shower in the desert all require hunting equipment to withstand some amount of moisture.
Ear-buds and microphone – The Motorola Talkabout MT352PR Radios come with a set of ear-buds which also have a built in microphone. With the correct settings, the the Talkabouts become hands-free. I immediately thought of the implications of a spot and stalk hunt. By being hands free and spotter can stay in communication with the hunter in the field.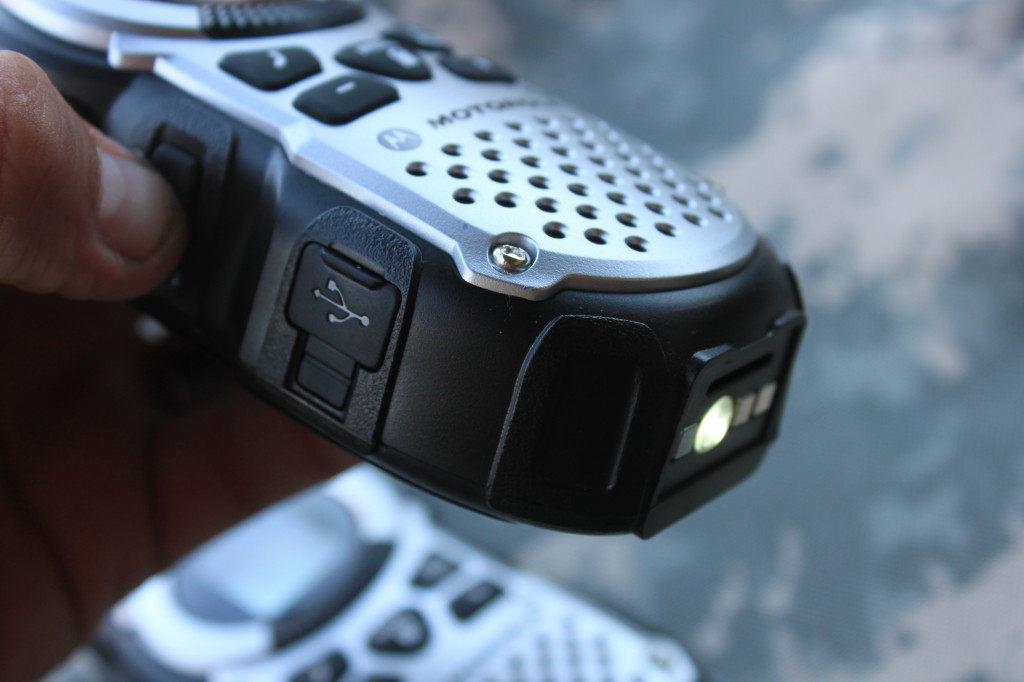 Field Use:
In my situation, the bulk of use that the Motorola Talkabout Radios see is quail hunting. One way or another, gear gets beat up in Arizona. You name it –  the sun and heat, the brush, a random rainstorm, – Arizona has it. I probably hunted a dozen weekends this past season and the Motorola Talkabouts hung on man different vests and several of my hunting partners tried them out with me. The response was the same accross the board – "These radios are awesome."
Most quail hunting situations puts hunters, at most, a couple hundred yards a part. Having said that, the ups and downs of Arizona's washes and canyons can split hunters up very quickly. The Motorola Talkabouts were extremely functional in these situations. Where before we were relying on whistles, yelling, or hand signals, the radios kept us in constant contact. The rechargeable NiMH battery packs included with the radios lasted through 8 hours in the field with bars of power to spare. They are rated up to 15 hours of use. The battery packs can be substituted for three AA batteries if there is no power outlet handy.
Just out of curiosity, I did a real simple test where I put about a half mile and a large hill between myself and buddy. The radios worked without issue. The range on this particular model says they are good up to 35 miles. Having done some research, most of these ratings come with some sort of stipulation and factors that need to be taken into account.
One of the things that is very apparent about the Motorola Talkabout MT352PR Radios is that there are a ton of options and features. These radios can be very versatile, if you take the time to work through the owner's manuel. I personally like the silent/vibrating feature as opposed to the loud beeps in the middle of the hunt. Another feature that shows some forethought is the built-in flashlight on the bottom of the radios. For those early morning hunts that begin before the sun comes up, the flashlight can come in real handy.
The radios come with a belt clip for each, but when bushwhacking through heavy brush I found that a Maxpedition CP-L radio case to fit perfectly on my hunting pack and quail vests. They are pricey, but well worth the investment in my opinion.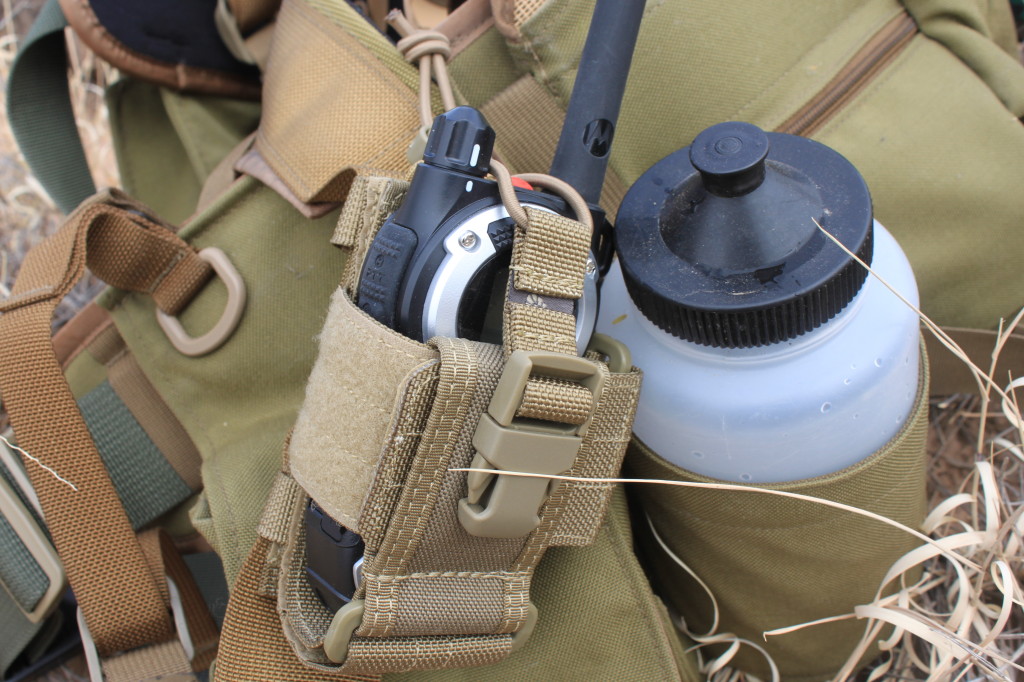 Pros:
Weatherproof
Rugged Construction
Good Battery Life 
Excellent range for hunting trips
Hands free option/ear bud and mic
Cons:
35 mile range? (only under optimal conditions)
So many features that it is important to read the user manual to understand them all (I know that's a stretch to make a con)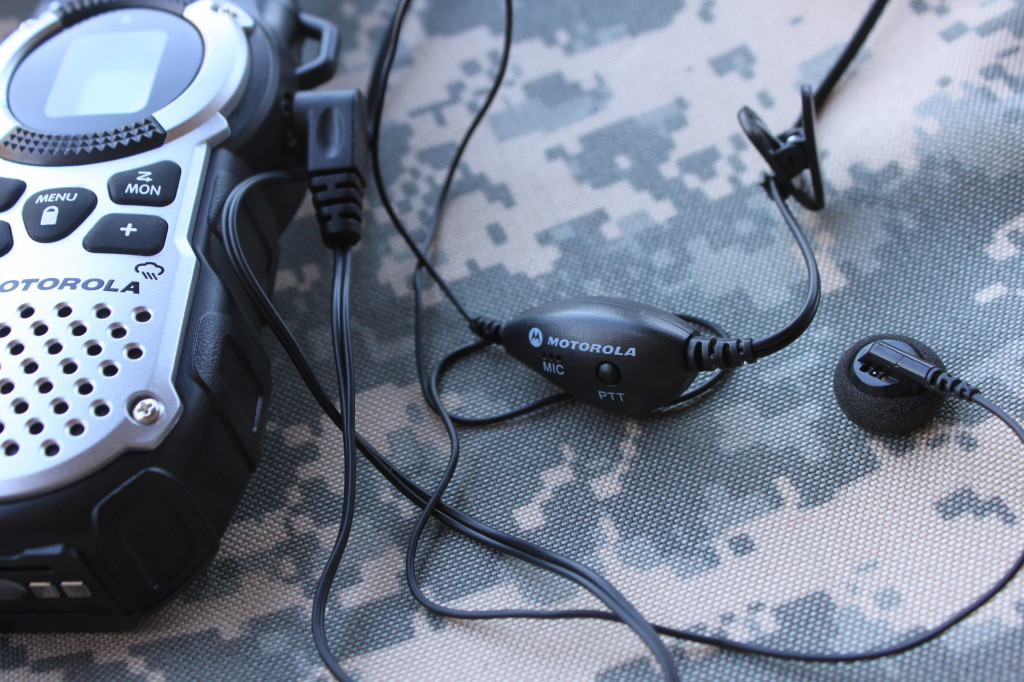 Prognosis:  If your looking to improve communications in the outdoors, definitely check out the Motorola Talkabout 2-Way Radios.
* Disclaimer:
The reviews at Arizona Wanderings are my honest opinion. Arizona Wanderings is not sponsored by or associated with any of the stated companies and is accepting no compensation, monetary or otherwise, in exchange for this review.  The Motorola Talkabout 2-Way Radios (Model # MT352PR) were provided by Motorola for the purpose of this review. My independent status may change in the future but, as of the date of publication, no relationship other than described above has been pursued or established.